The videos are short and amateur, but I can't replicate them here as my review LG V50 Dual Screen had to go back. But still, you'll get the idea. They're not embeddable, but I've hyperlinked the image below to take you to the right place: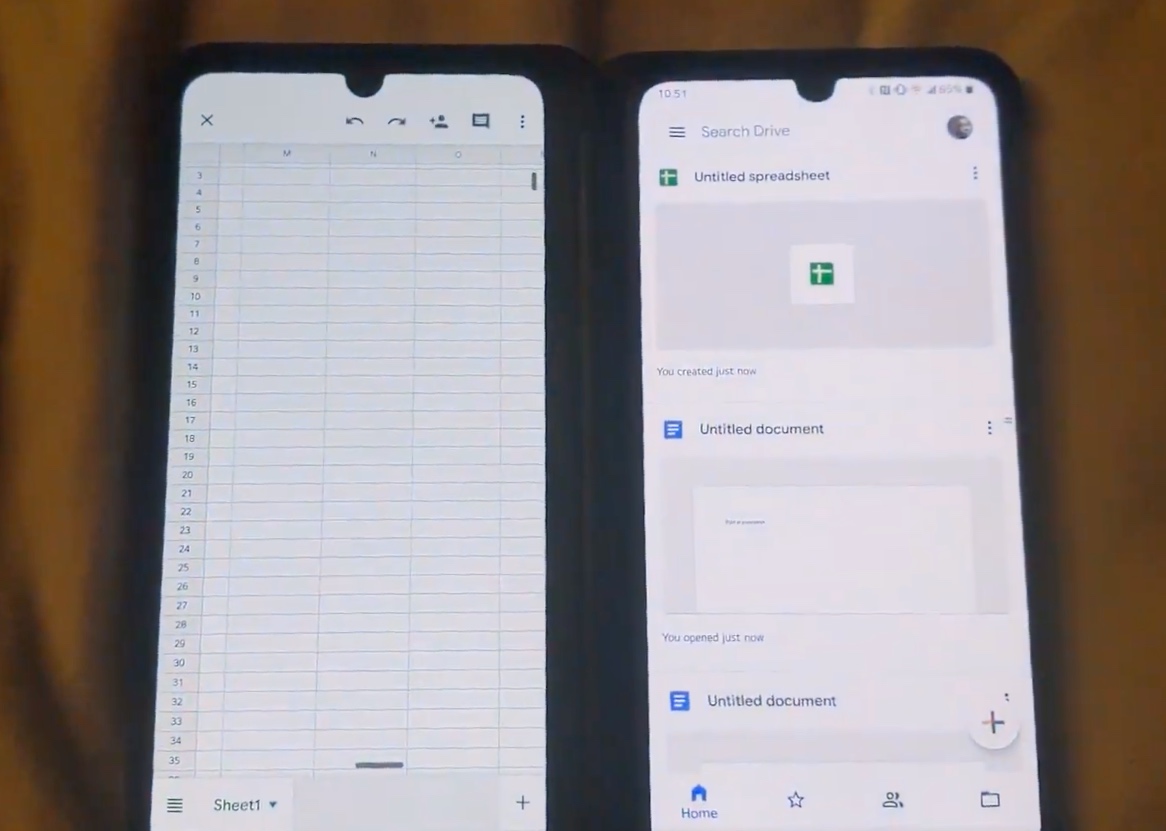 It's pretty cool that more and more of the eventual Surface Duo experience is becoming available now. If you can beg, borrow or steal (hopefully not) time with an LG Dual Screen device then you can try Office for yourself. Interestingly, you won't get the most from Office on true 'folding' phones, which use Android in a slightly different way - though you do get to use the Microsoft app in a 'tablet-like' larger display form, which is also beneficial.
XDA Developers surfaced (geddit?) the video in this post:
The Office app on Android now also supports the Dual Screen attachment on recent LG phones, which include the LG V50 ThinQ, LG G8X ThinQ, and the new LG V60 ThinQ. This is shown off by a user in the videos linked here.

The dual-screen support lets users use both displays on the device as different monitors. They can open a Word document on the primary display and edit a PowerPoint presentation on the second display, for example. It's intended as a boost to productivity. Microsoft presumably added this feature in preparation for its own dual-screen device, the Surface Duo, which is on track to be released in Fall 2020.