Microsoft says, of the Office suite/app:
The Office app delivers several key benefits including:


Combining Word, Excel, and PowerPoint in a way that simplifies the experience with fewer apps to download or switch between. It requires far less phone storage than installing individual apps while maintaining virtually all the capabilities of the existing mobile apps people already know and use.

Integrating our Lens technology to unlock the power of the camera with capabilities like converting images into editable Word and Excel documents, scanning PDFs, and capturing whiteboards with automatic digital enhancements to make the content easier to read.


Adding new functionality for common tasks people often encounter when working on a phone—things like making quick notes, signing PDFs, scanning QR codes, and transferring files between devices.
For people with the standalone Word, Excel and PowerPoint applications installed, they can now be uninstalled.
Some screens of this new integrated suite/app in action: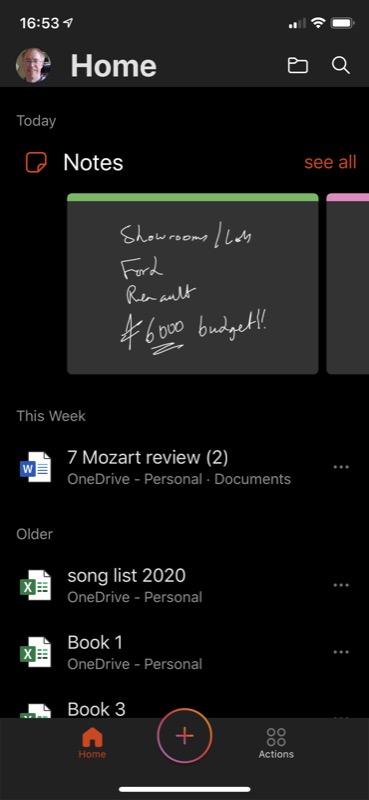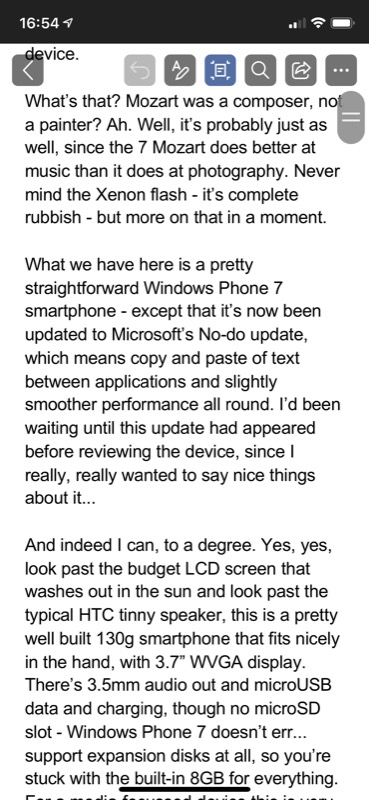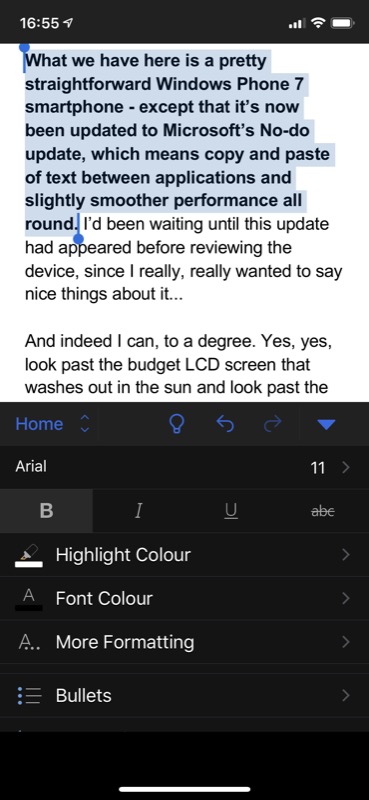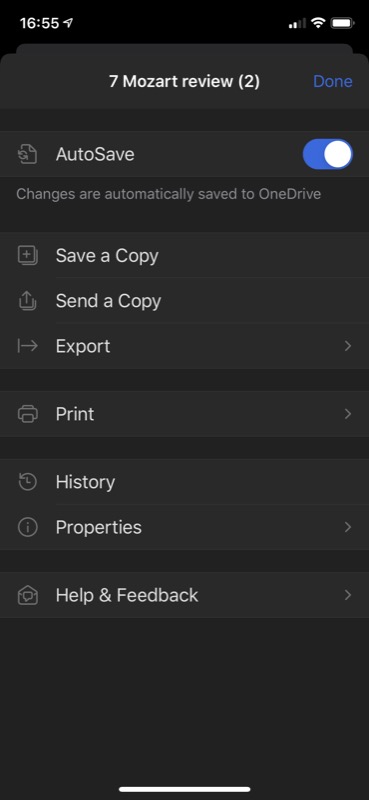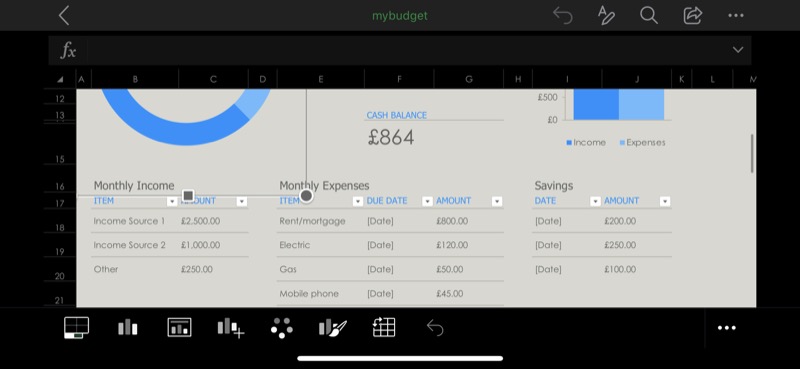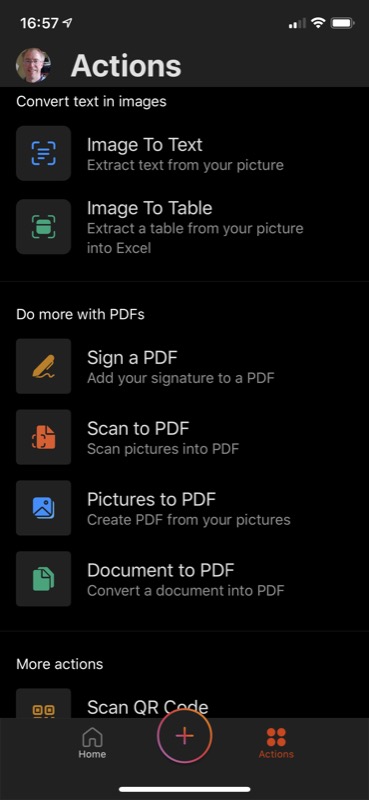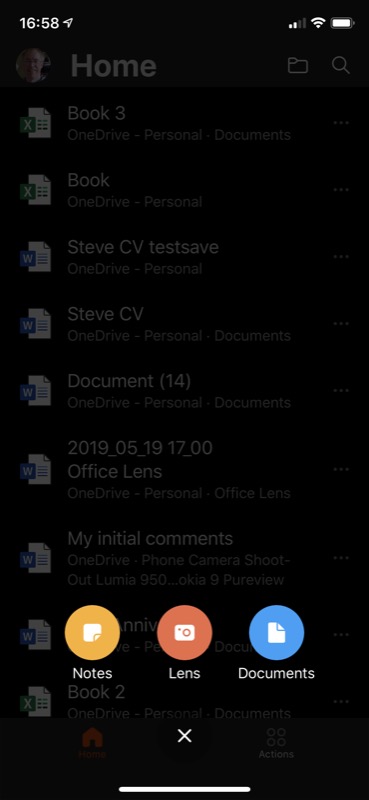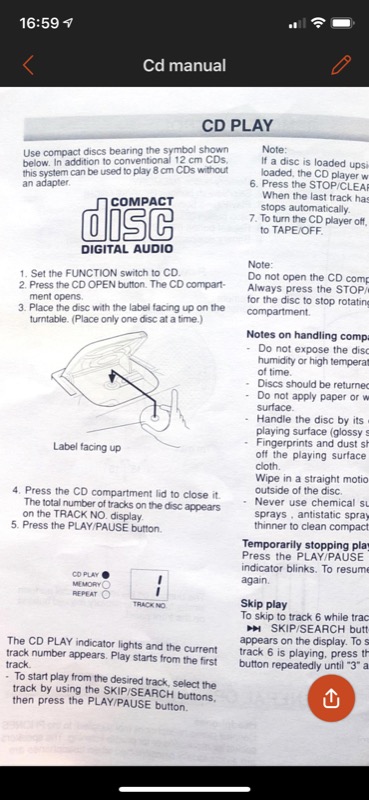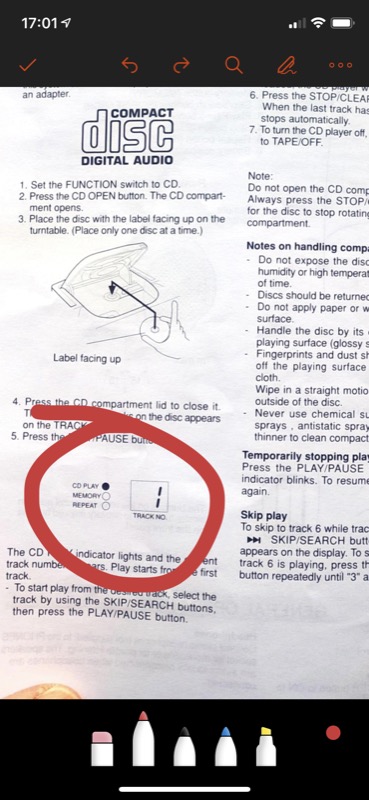 There is a serious amount of integrated functionality in Microsoft Office on iOS and Android and I love it to bits. And I think you will too. If you're a big user of Office, Office Lens, Sticky Notes, or PDF tools in general on Windows 10 Mobile then look no further, this will help get established on iOS or Android very easily.

You can grab this on iPhones here, and on Android here. They're not revealed on searching as I write this, so the URLs are hidden until Microsoft presumably pushes a switch somewhere. It's all free, though the usual caveats over Office 365 subscriber-ship apply, no doubt, once you eventually push document editing beyond the phone screen and once you exhaust your free OneDrive storage allocation. (It's hard for me to test, as I'm signed in for '365' everywhere already!) Comments welcome if you spot major limitations for 'free' users.
[Update] The reliable Register tried it all on a non-365 account:
The app is free but extra features are available if you have paid for a qualifying Office 365 subscription. For example, in Word premium features include creating a multi-column layout, changing page orientation, tracking changes, and adding charts. If you try to use a premium feature, you get a prompt advertising Office 365. The list of premium features is buried in this page under Office Information.
Microsoft has promised to add more features, including dictation for Word, a card view in Excel, and conversion of outline notes to PowerPoint presentations. There's even a 'sizzle reel' for it. Again, I'm impressed: