I should preface this walkthrough (aimed at relative beginners to Windows 10 Mobile) by saying that I'm NOT indicating in any way that Edge-based access to eBay is anywhere close to equalling the experience in a dedicated application - the latter will have notifications and camera integration, plus will be quite a bit faster in terms of getting each page of content up on the screen.
But, in the absence of such an application (ideally a new UWP) for Windows 10 Mobile and with eBay being shortsighted in not providing such (in my opinion), here's how it works in Edge and how you can speed things along a bit....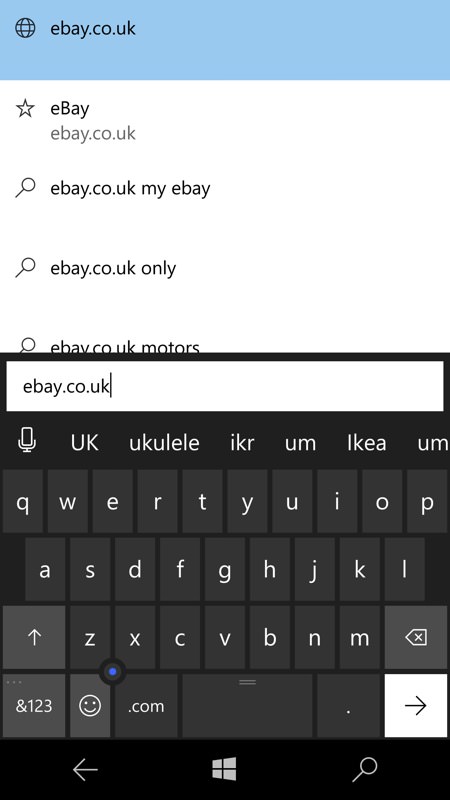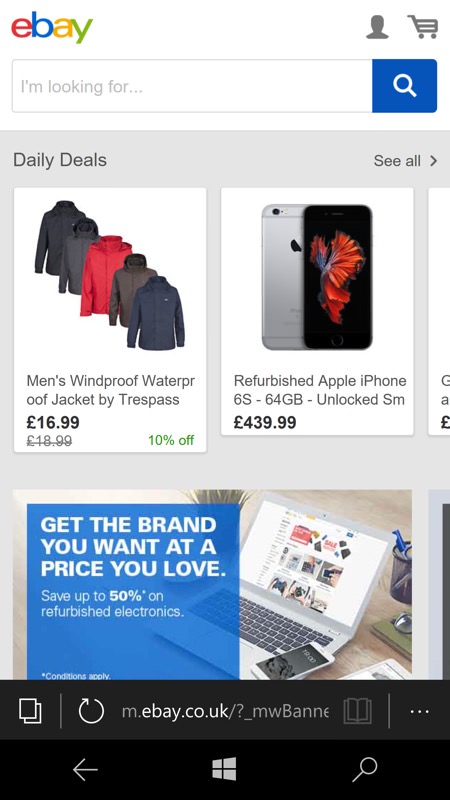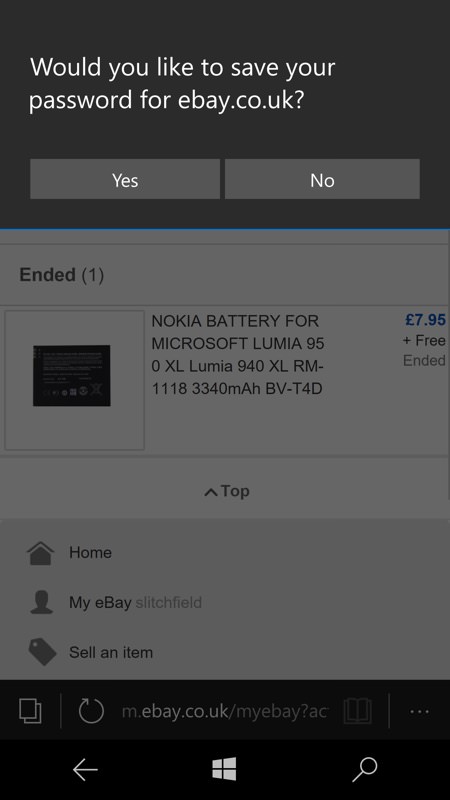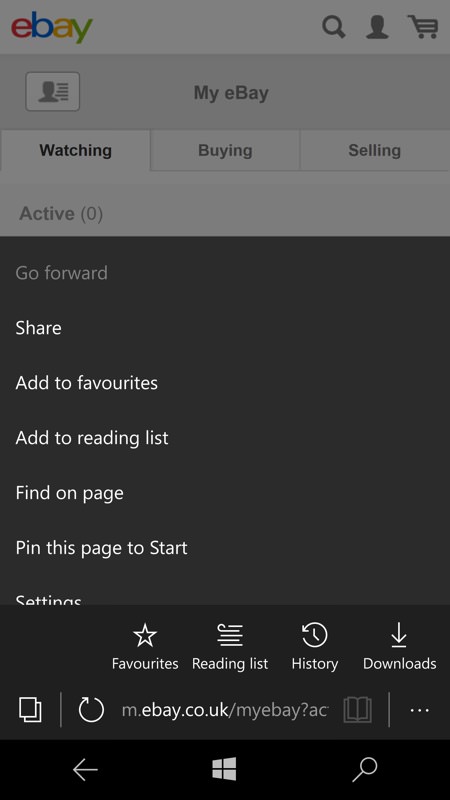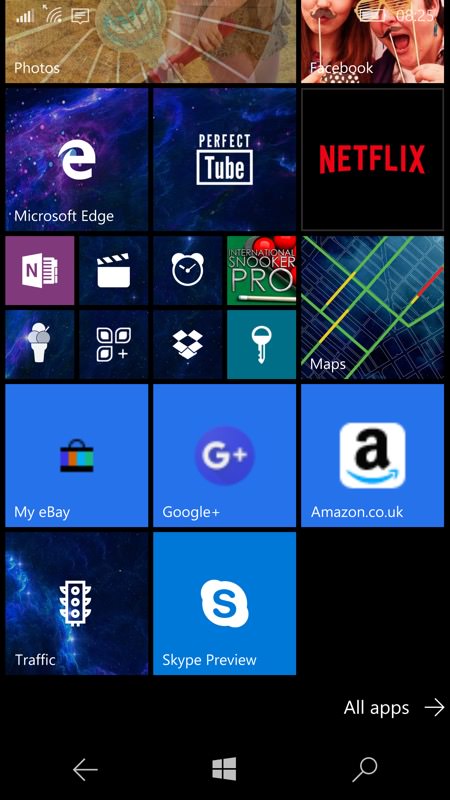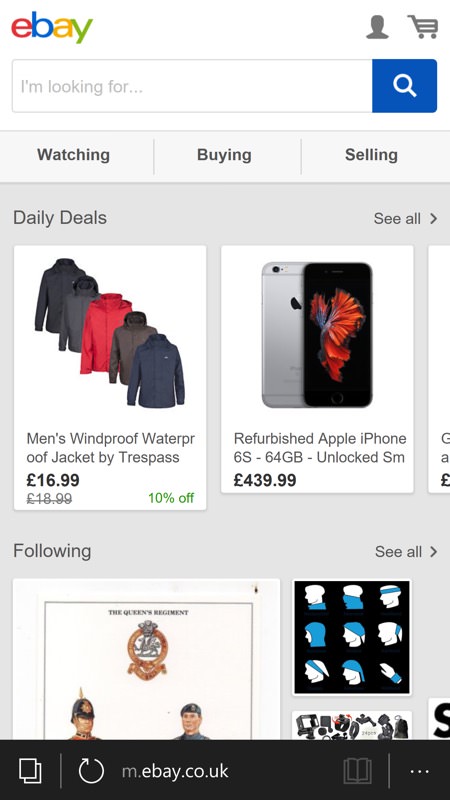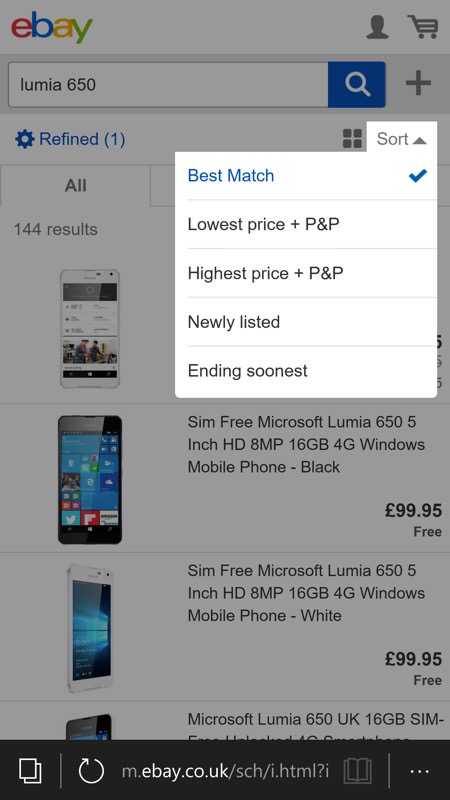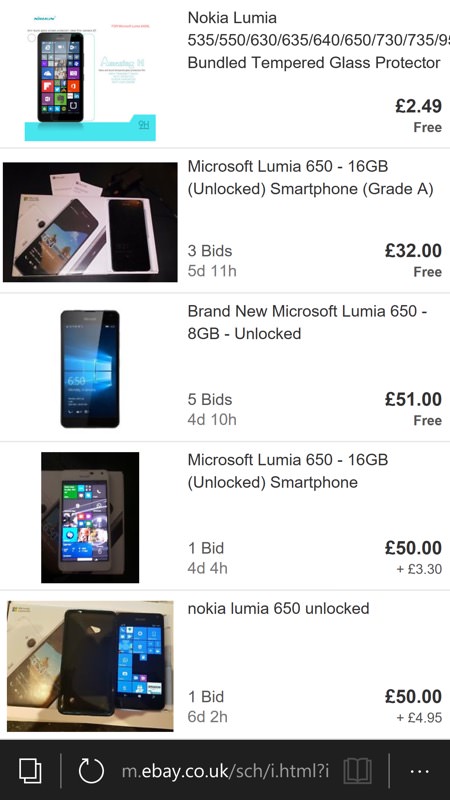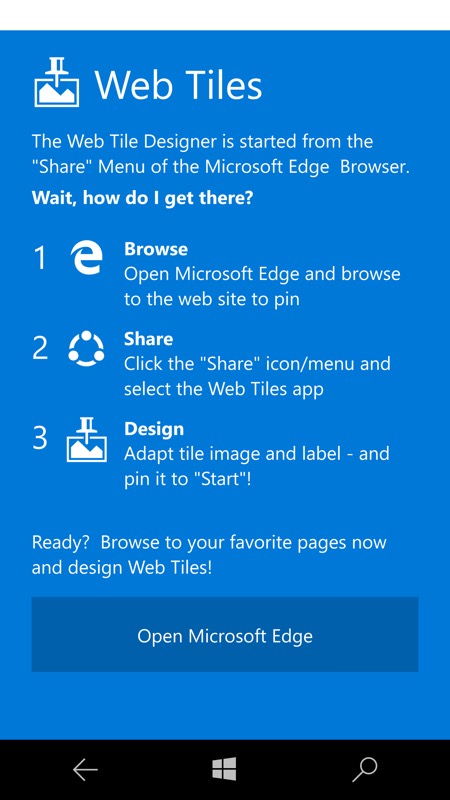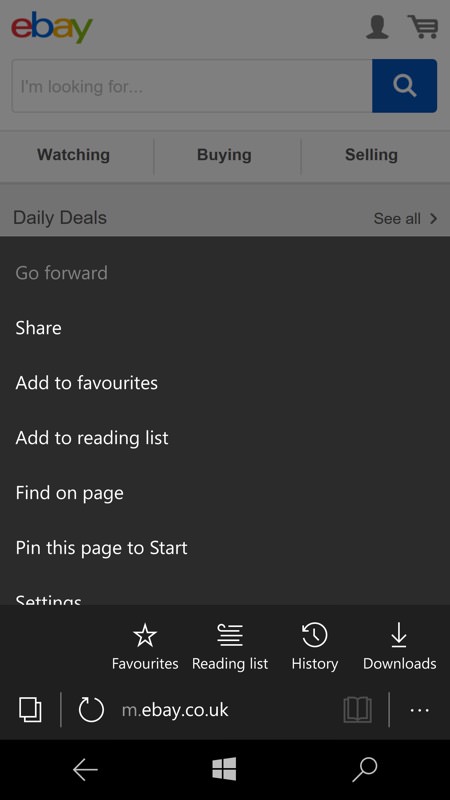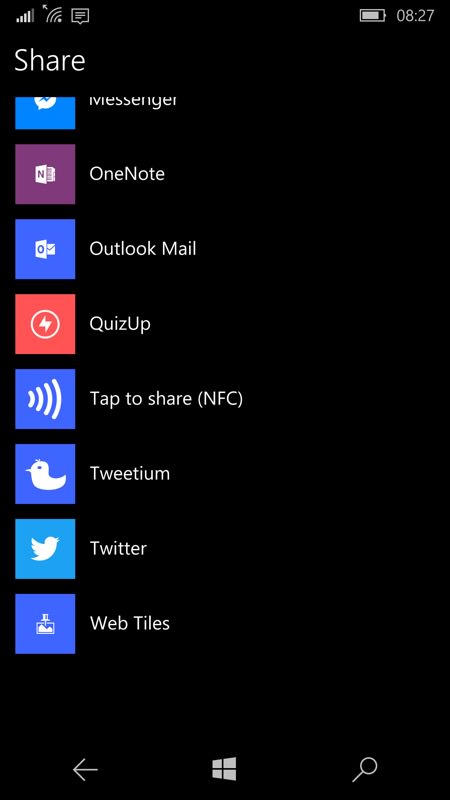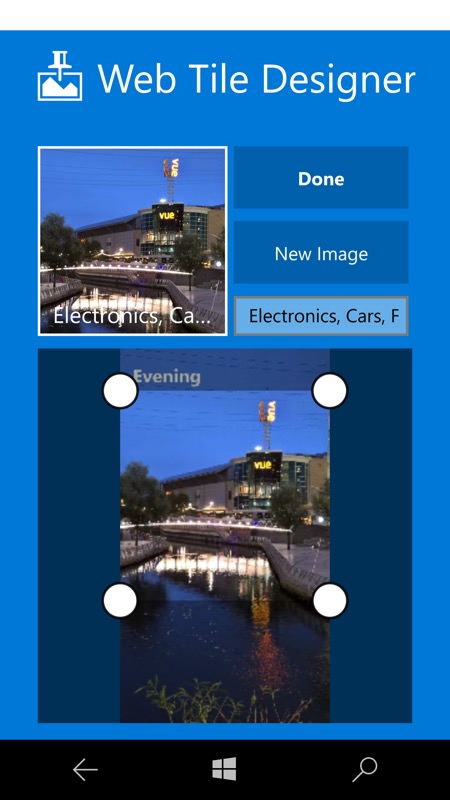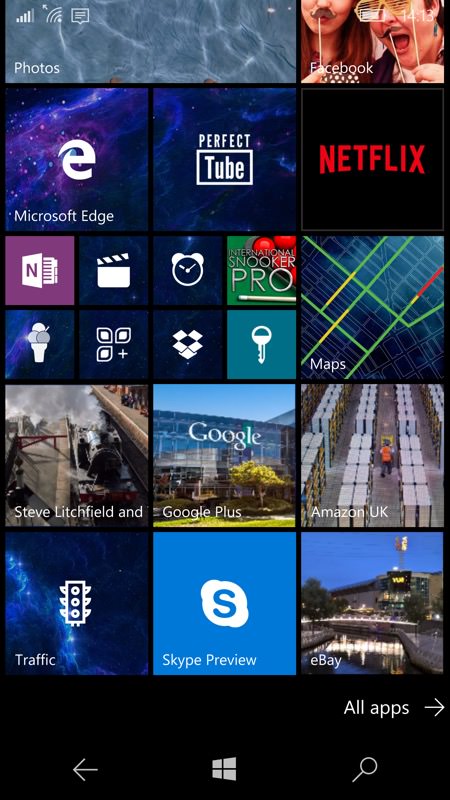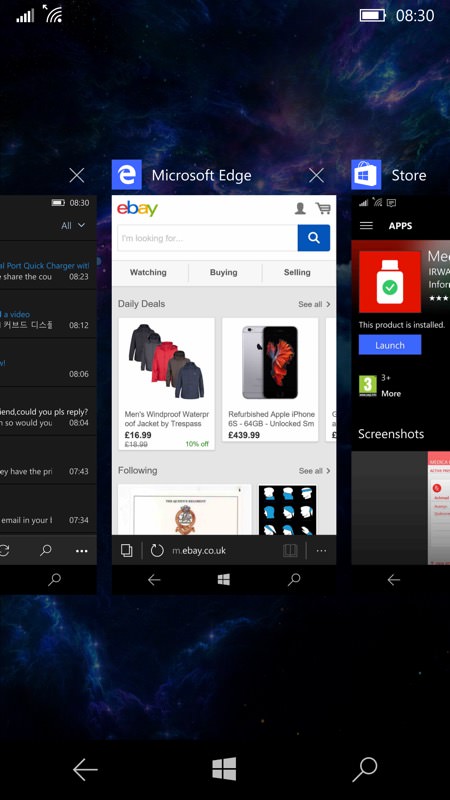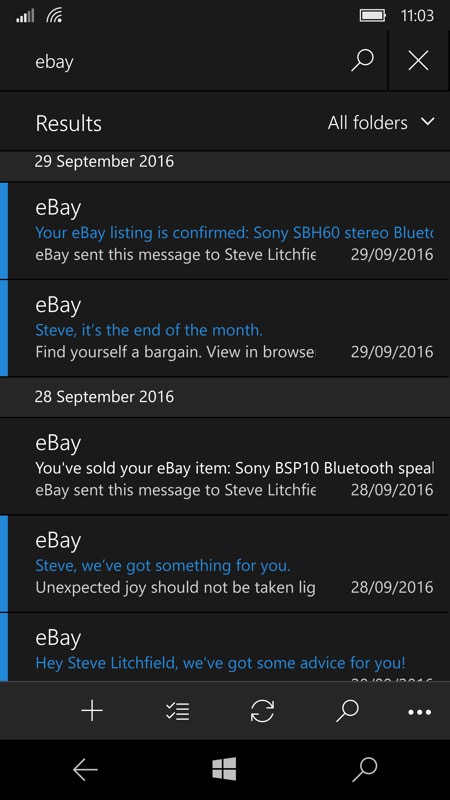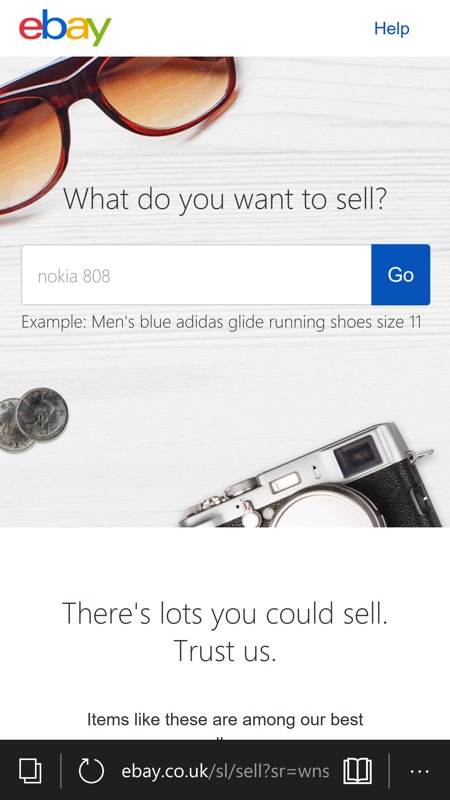 So yes, eBay is perhaps one of the all round clumsier uses for Edge. But the lack of a UWP client isn't a total showstopper.
Hopefully, both Amazon and eBay, here, will see sense and code something up for the Windows 10 ecosystem, almost half a billion strong now. That seems like a large potential userbase to ignore completely. Yes, Amazon and eBay are both eminently useable in PC browser, but applications tie into notification systems, cameras, biometrics, etc. So come on, let's be having some decent UWP apps.*
* and I don't count Amazon's currentl half hearted UWP web wrapper effort...