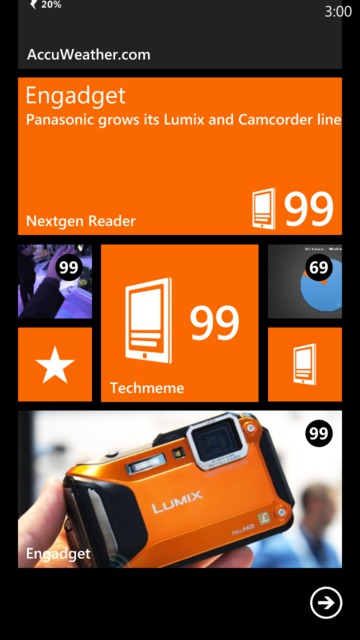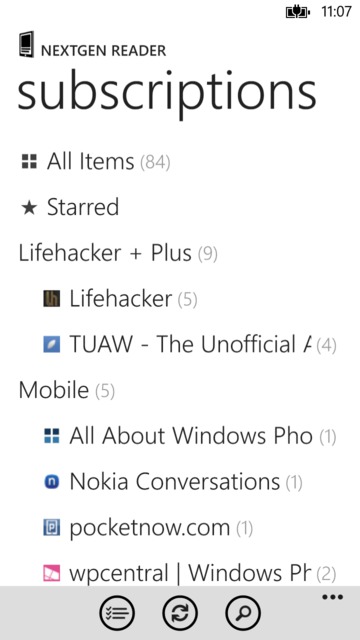 The standard price of NextGen Reader is $1.99 (around £1.23), but has been reduced to $1.29 (£0.80), so it's worth picking up (if you haven't already) before the new version arrives.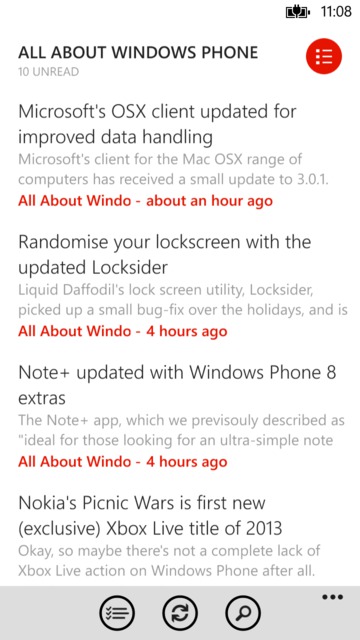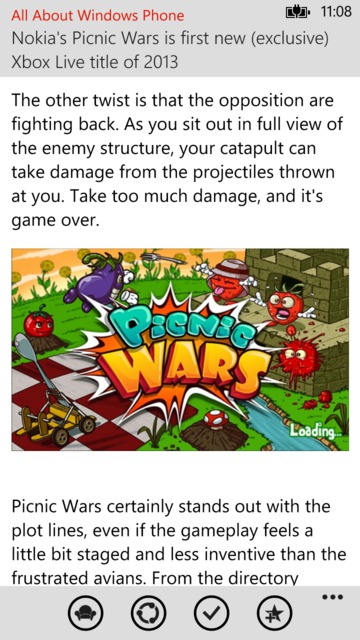 Highlights of the new features set are support for Windows Phone 8 including all live tile sizes and HD displays and lock screen notifications.
Changelog:
Support for HD and higher resolutions.
Fast app resume from start screen.
Support for multiple small, medium and wide live tiles.
Support for notifications on Lock screen.
Brand new icon and theme for WP8.
Always read complete stories using "full article mode" (powered by Readability).
Customizable list views.
New gestures for changing articles.
New metro style share menu.
New "show image captions" in article.
Improved image caching speed by 2-3x times.
Improved YouTube support with IE10.
Fixed: Image resizing in article view.
Several other UX/design improvements, bug fixes and enhancements.
Plus a UI surprise!