We've previously written about the colour profile support here. It's part of an update to the display+touch module of the Settings app:
This colour profile functionality would be similar to that found in TVs and computer monitors and would be used to customise the display output to an individuals preference. For example, some people prefer warm and vivid colours, while others prefer to have a screen that displays colour as accurately as possible (and this can vary from person to person as we don't all see things the same way).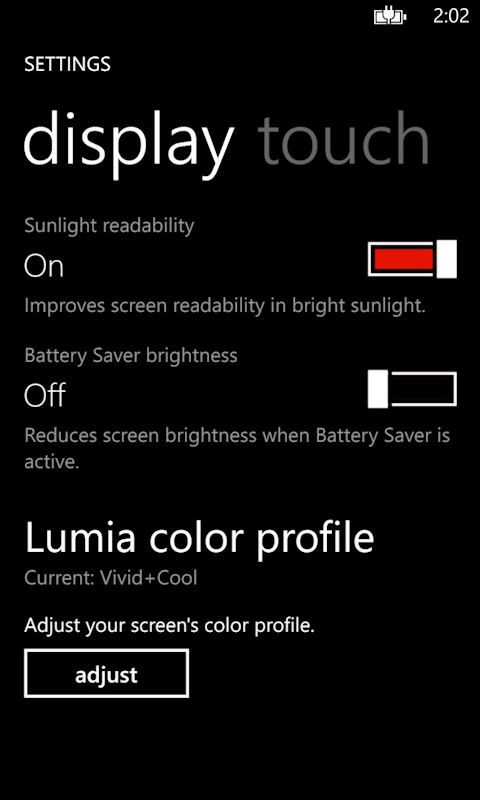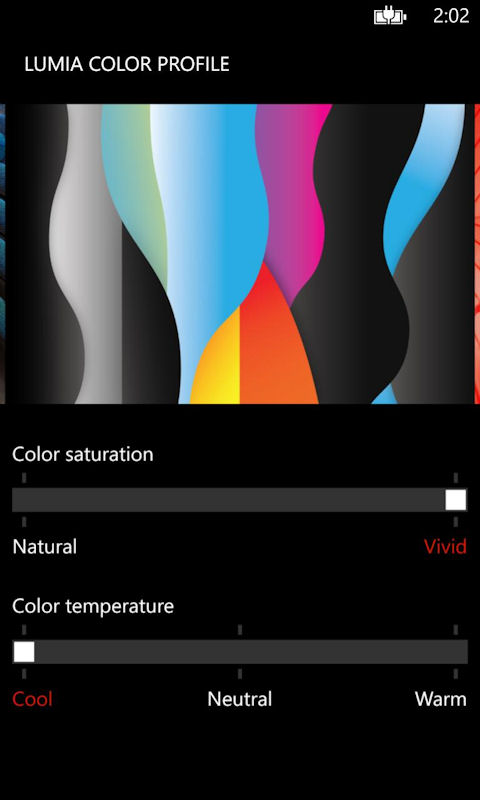 Flip-to-silence functionality was first added to Windows Phone by HTC in its Windows Phone 7.x devices. Nokia followed suit with its Windows Phone 7.5 Lumia devices, but the feature is currently not present in Lumia devices running Windows Phone 8.
The firmware is also expected to contain a number of stability improvements and performance enhancements.
Neither Microsoft or Nokia have officially acknowledged the GDR2 or associated firmware update specifically, but it's clear both companies have on-going work related to software updates for Windows Phone 8 devices. The GDR2 update is expected to be similar in scale to the GDR1 (Nokia PR 1.1) update (i.e. relatively minor) and is expected to start rolling out in late spring or early summer.