Paragon Software Group has launched the newest version of Handy Safe data management application for Windows Phone 7 devices. One simple software application, now available for all mobile platforms and desktop computers at http://www.handy-safe.com, can now securely store confidential information on mobile devices and desktop computers of all types, keeping crucial information safe from theft, loss or memory lapse.
Changed since the pre-release version are:
Windows Phone Mango support. Now Handy Safe is compatible with Windows Phone 7.5 devices.
Improved integrity with Handy Safe Desktop client.
Background lock of the application when Handy Safe is not being used actively.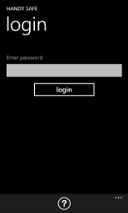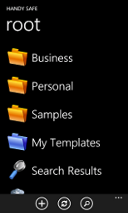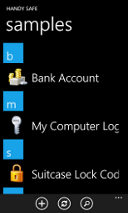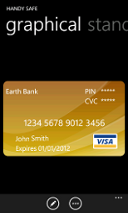 I've been using Handy Safe on my HTC HD7 and can recommend it - as per my tutorial, its cross platform synching is a unique feature, since you can have the same data on five different mobile platforms and (in theory) two different desktop OS. (In practice, the Mac version doesn't yet sync to Windows Phone - this is coming.)
There's also a 'giveaway promo':
Paragon Software Group also announces the start of a prize giveaway. Participants are asked to submit the most interesting, secure or unusual place that they store their sensitive information via an entry form through November 15, 2011. Five winners will be chosen at random to receive a Handy Safe combo pack, which includes one Handy Safe mobile application license, one Handy Safe for desktop license, and one Slovoed deluxe dictionary of choice (retail value $70.00 USD). For more information, please visit Paragon Software Group/Mobile Products' Facebook page.