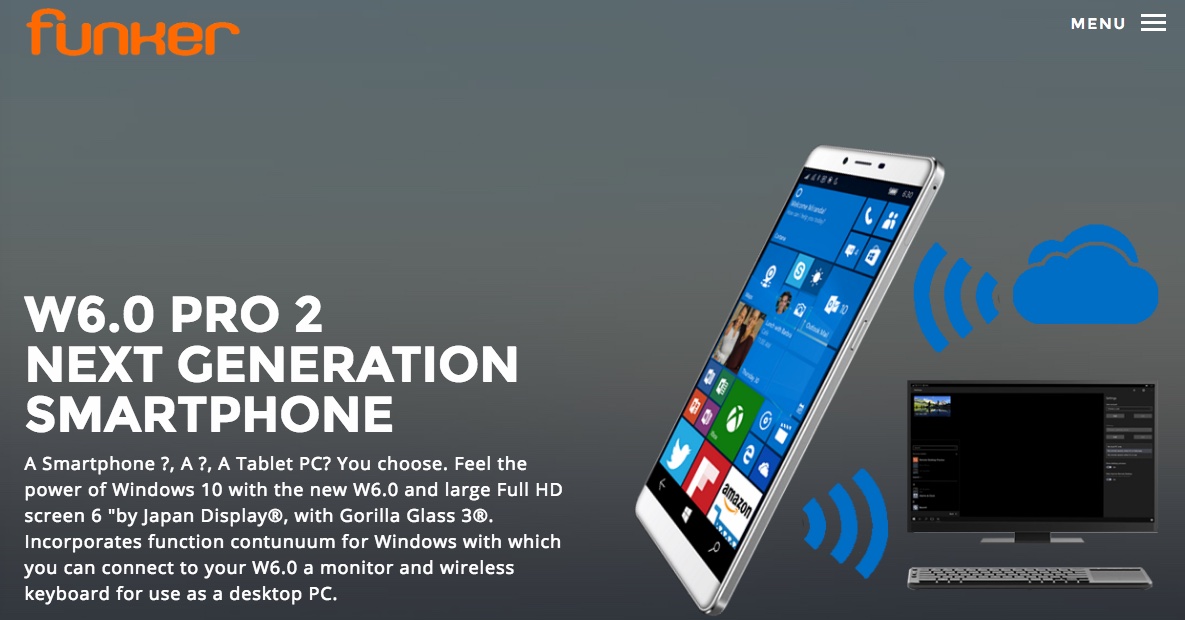 From Funker (in slightly awkward English, thanks to Google Translate!):
Experience the Windows 10 convergence you always imagined

The new Funker W6.0 has come to revolutionize the way you interact with your smartphone. With its 6 "screen Full HD, any PC task as computing, documentation, messaging, games or multimedia applications are available in your pocket. The W6.0 is a small PC as well as a fantastic phone with amazing features..
Here are the specifications of the W6.0 Pro 2:
Aluminium unibody construction
LTE/3G/GSM
160 x 82 x 8mm, 176g
6" IPS 1080p display, Gorilla Glass 3
Snapdragon 617 processor
3GB RAM
32GB storage plus microSD
3900mAh battery
microUSB data/charge
13MP main camera
5MP front camera
virtual (not capacitive) Windows controls
Continuum-capable via Miracast/Microsoft Connect (etc.) to an external secondary display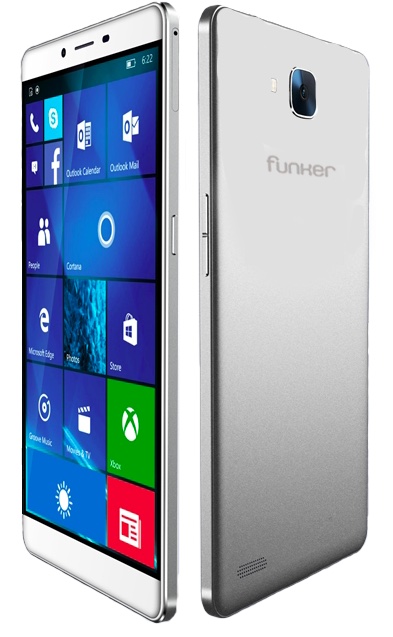 There's no mention of biometrics and no sign of a fingerprint sensor, but it's possible that iris recognition might be in that top front camera cluster - we'll have to wait and see! Also, the render above makes no sense, in that the right hand side of the handset is shown twice, with different button layouts - methinks someone in Funker's art department decided to prioritise image symmetry over accuracy! Oh well..
Great to see yet another Continuum-capable handset, especially down in the mid-range here. With the huge Continuum/Connect upgrades to all Windows 10 laptops/desktops this summer, the more compatible handsets in the world to hook up to these, the better!
Funker, in case you were wondering, is a Spanish brand started in 2010 - they also do the W5.5 Pro, running Windows 10 Mobile, plus half a dozen Android smartphones and some hybrids, one running Windows 10.