Here's my aggregated summary of what's new since the last time we featured Winsta UWP on AAWP here, at the start of February:
Removed extended splash screen

Huge improvement in startup speed and overall performance

Added support for notifications (test), we couldn't find a way to implement true push notifications, so we're using a background agent so you'll normally get them within 15 minutes maximum.


Added new way of showing liked direct messages

Added support for hashtag, usertags and more in a user's biography

Added liking direct messages

Fixed the large scale issues in displaying pivots


Added saved posts and posts user-tagged in the user's page

Improvements in comment replying

Added support for story locations

Added user's IGTV feeds in the user's view
So quite a batch of updates over just over six weeks. The notification support is still in testing, but it works, as shown below. The '15 minutes maximum' is familiar to anyone who's used Windows on phones in the past - when applications aren't in the foreground they have to rely on background agents to do checks for messages (etc) and these run at an effectively random time from every 1 to (in my experience) about 18 minutes.
So, the impact of all this is that if someone sends you an Instagram message then you won't know about it until - potentially - 18 minutes later. But that's usually enough for casual contacts, and at least you don't now have to check your Instagram messages by remembering to keep switching back to the application.
As ever, some screenshots of this new version in action: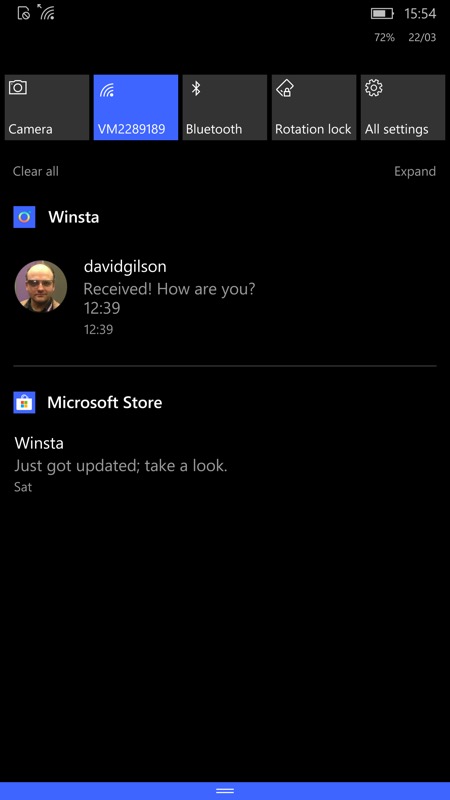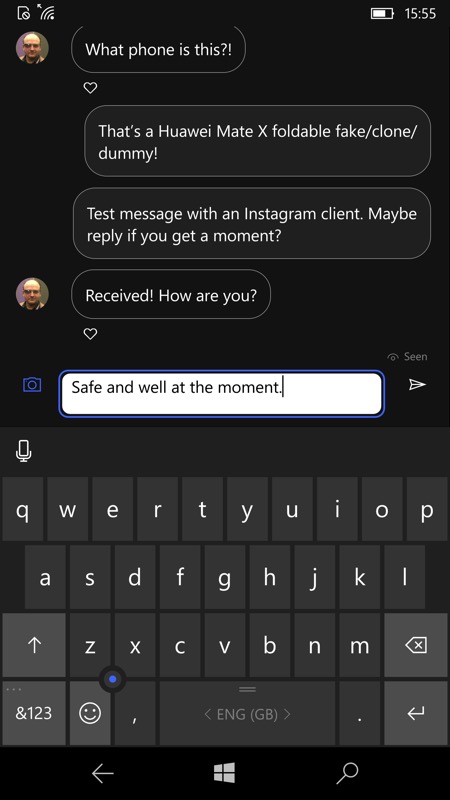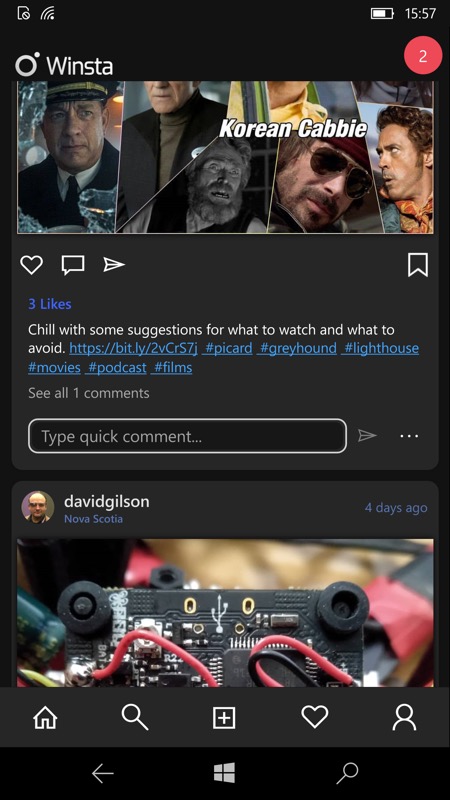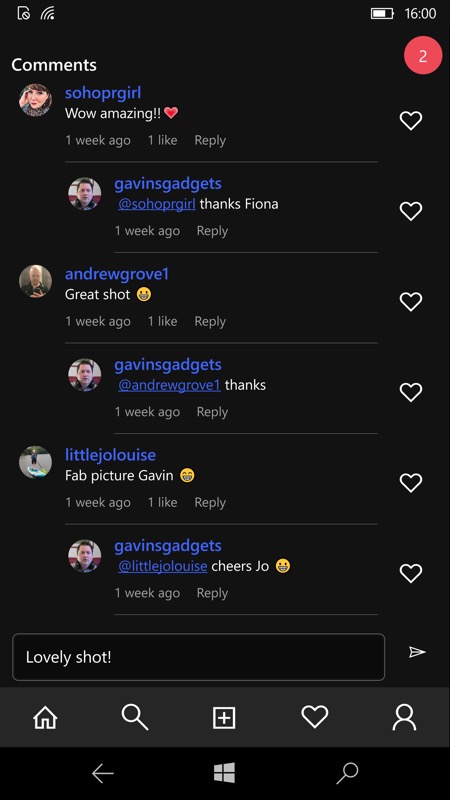 Of note is that there's nothing in Winsta Settings to configure notifications yet - I'd expect this to arrive in an update. Along with - perhaps - notifications for comments or likes, or would these just be too numerous? We'll see...
Winsta UWP has a very active developer and there's an Insider user community here on Telegram. (Access the latter through Unigram UWP!) See you there?
As I stated before, Winsta UWP is still highly recommended. There's a lot to like about Winsta's speed and UI, it's a breath of fresh air - you can directly encourage the developer by buying Winsta, since it's a couple of quid in the Microsoft Store. Go on, if you want to see this updated further, buy the developer a cup of coffee in this way...
See also the official Instagram PWA, which works very well (apart from notifications) under Windows 10 Mobile.