Review:
Yezz Billy 4.7
It's sleek, it's colourful, it's cheap, and it doesn't come from Nokia or Microsoft - it's the Yezz Billy 4.7, in hand at AAWP Towers. I've been looking at it in detail and it's stunningly thin and light. In terms of functionality and performance it's - in theory - exactly halfway between the Lumia 535 and 735, I'd say. Which would put it in pretty good company, were it not for the unforgiveable lack of attention by Yezz to the finer details of getting going with a new (to the company) operating system...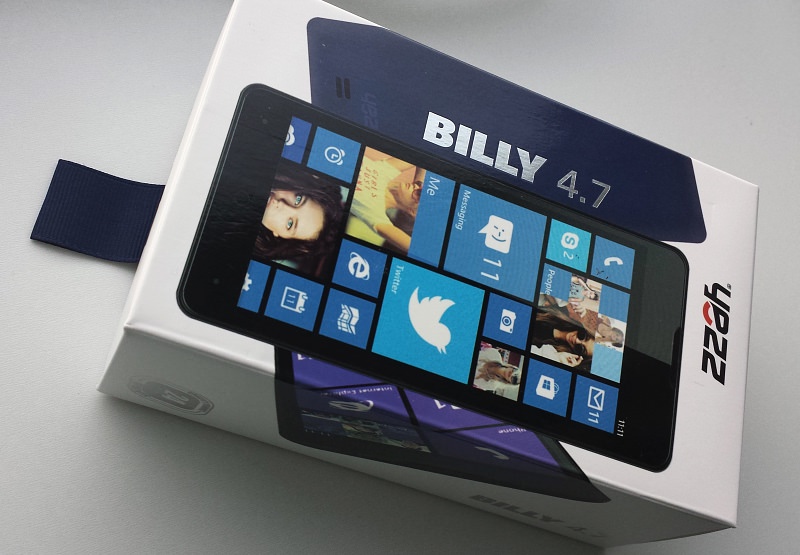 I'd been expecting something slightly amateurish, but there's nothing cheap and nasty about the Yezz Billy 4.7 - or indeed its packaging, with a very solid box. Admittedly, the structure inside is rather flimsier and the accessories provided unspectacular, but a) at least the first impression in the shop is great, and b) hey, at least Yezz supply headphones, which is more than Nokia/Microsoft do these days.
The Yezz Billy is a two-piece design and almost as slick as the Lumia 735, in terms of feeling very solid in the hand and it almost becoming a surprise when you work out that the back peels off. In fact, there are two alternative colour backs in each box, i.e. I could have a red or white Yezz Billy 4.7 each day if I wanted, too... The materials used are first class - smooth and yet 'matt' at the same time and reminiscent of the finish on my black Lumia 635, which is a compliment.
Under the hood is a large but very thin 1780mAh battery, which is a little under specified for a 2015 smartphone, but then we're not talking power users here, so 'normob' use should still see it serving for a couple of days on a charge. Also notable inside are two SIM slots (one 3G, the other GSM/2G, neither are 4G/LTE) and a microSD card, propping up the 8GB internal disk.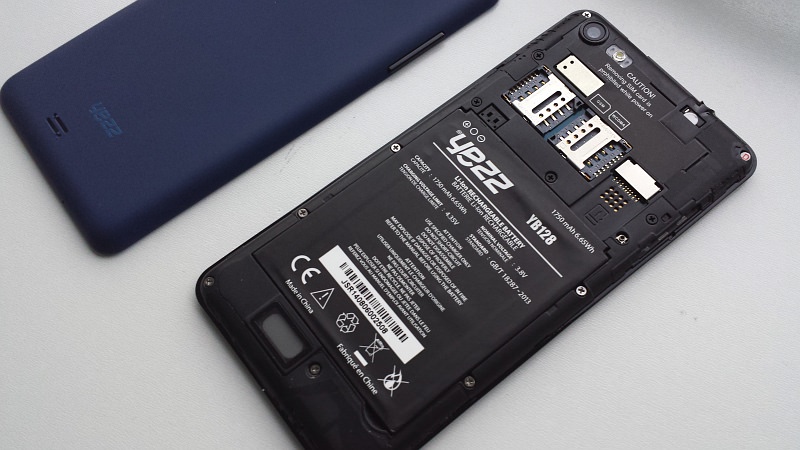 In almost every regard the Yezz Billy 4.7 is a direct competitor to the Lumia 535 and 735, coming roughly halfway between the prices of the two Microsoft devices. Over the 535, the Yezz Billy 4.7 adds a higher resolution 720p screen (rather than 540p) and a (nominally) higher specification camera, at 8MP (rather than 5MP).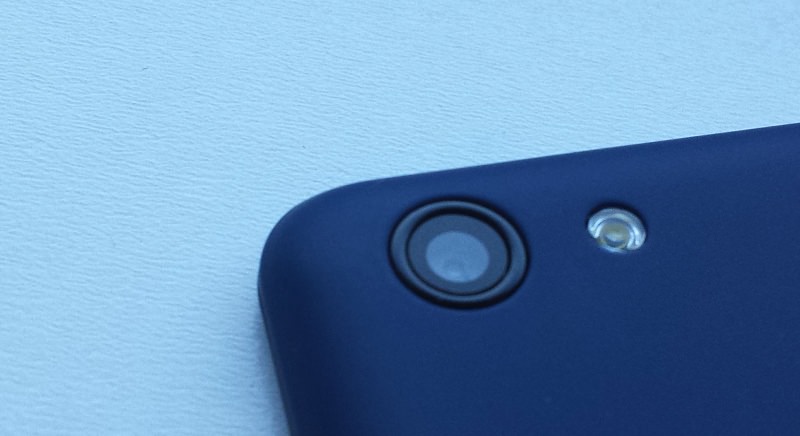 Compared to the more expensive Lumia 735, the Yezz Billy 4.7 lacks the former's ClearBlack Display polarisers, the processor's only a Snapdragon 200 (rather than the 735's 400), the camera quality doesn't get close to the Nokia design's, the Billy's battery is a lot smaller, and the Lumia 735 also scores with LTE and NFC support. This is the tougher call, I suspect - why get a Yezz Billy 4.7 when you can have the Lumia 735 which is superior at almost every count for not that much more outlay? Of course, the price difference may well be significant still, depending on market, and in any case it's refreshing to try and test a Windows Phone from a totally different design school.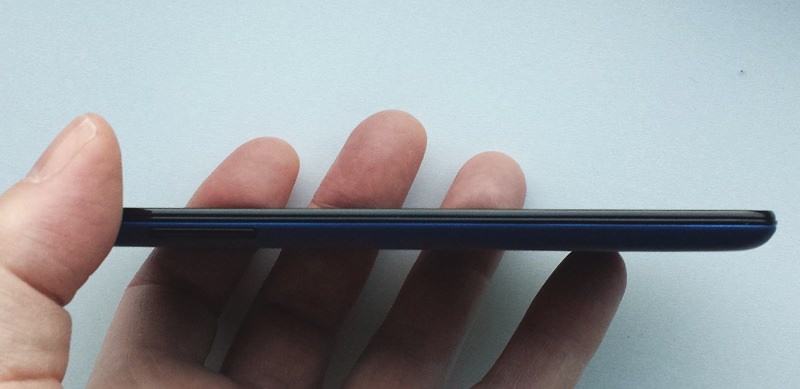 The Yezz Billy 4.7 uses physical Windows Phone controls (i.e. capacitive), meaning that the full 4.7" is available all the time. The controls are a dot, a circle, and another dot (for back, home and search) and all are backlit but which dim quickly after that so as not to distract or waste power.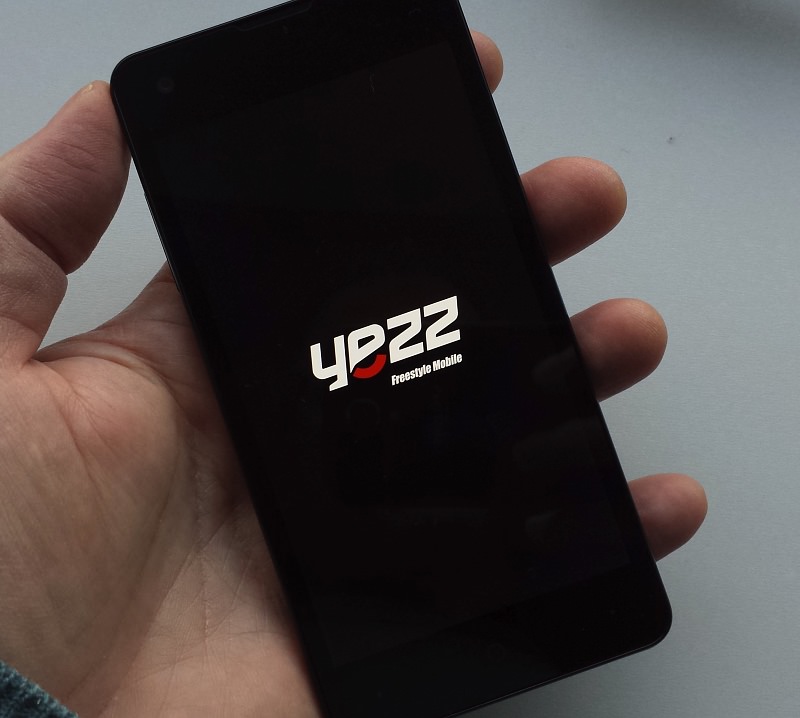 In use, the 720p screen is really very good - it's superbly responsive, unlike the Lumia 535's rather shabby capacitive digitiser - here on the Yezz Billy the slightest stroke and the interface is off and running. And 720p resolution with full RGB pixels on a 4.7" screen looks incredibly crisp. The only caveats I'd mention on the display front are that the auto-brightness did seem a bit broken at times, staying dim when I wanted more and staying too bright when I'd moved into a darker room. Something for Yezz to address in a software update? Or you can do what I did and just run the screen on 'Medium' most of the time.
Visibility outdoors is pretty good, at least, for a screen without Nokia's ClearBlack Display polarisers, and I was able to use the phone in the full sunlight with care. Which is what you'd expect from a device in the lower mid-range (as opposed to the real budget offerings):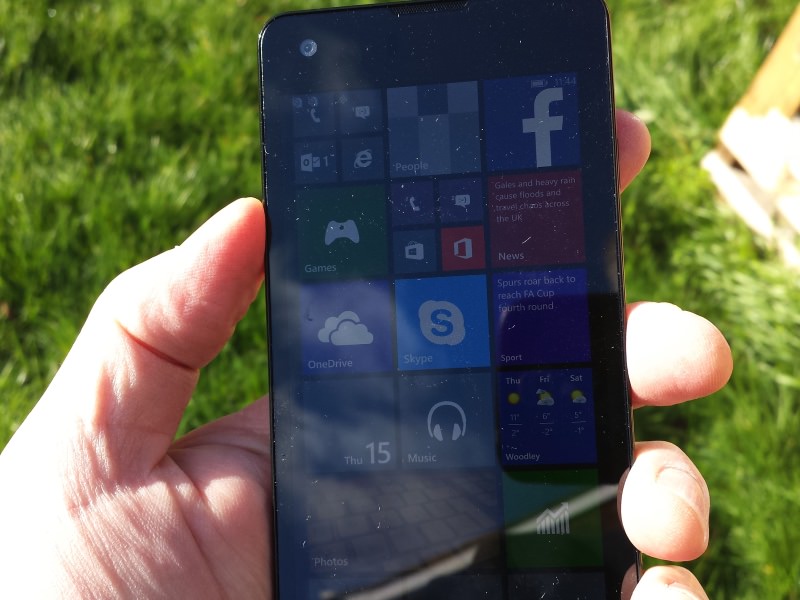 Windows Phone on the Yezz Billy
The startup sequence of Windows Phone 8.1 was familiar, even if the splash screen (below) wasn't. And no, I didn't miss out any 'Update 1' from that spec - the Yezz Billy ships with Windows Phone as it was up to six months ago - all Microsoft/Nokia devices shipped since the Autumn have come with Windows Phone 8.1 Update 1 inside. In practical terms, this mainly means missing out on Cortana, though of course the Yezz Billy range aren't necessarily designed to be sold in countries which have Cortana already, so this may not make much difference to the target market. Also missing by not having 'Update 1' on board are Start screen folders, but then a new user would be unlikely to know that these are even possible, so....
I did 'check for updates' inside Settings before starting to write this review, but there was nothing available - it remains to be seen what sort of track record Yezz has of keeping its handsets updated.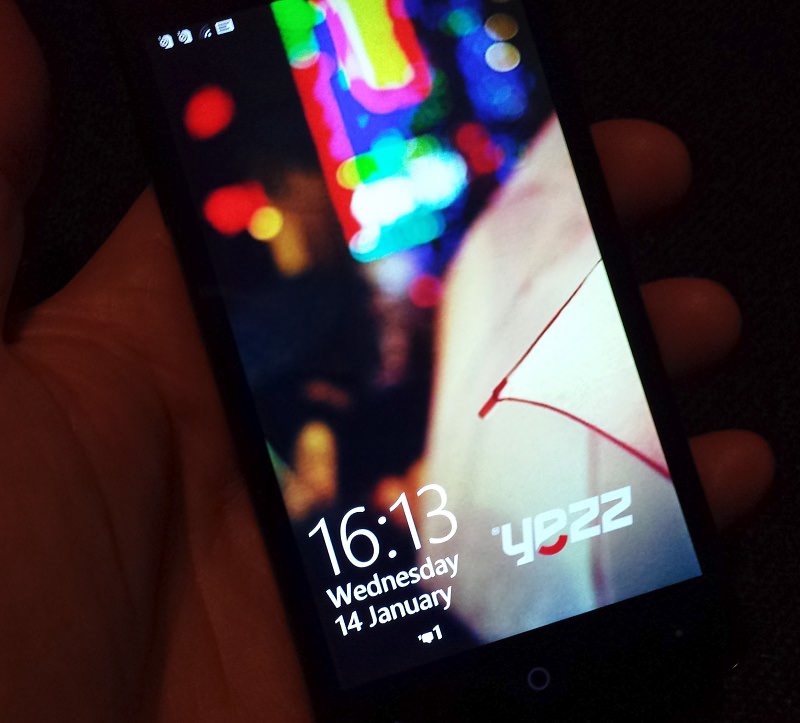 As you might expect, quite a few of the built-in applications were crying out for an update through the Windows Phone Store though, as shown below - good to see the full suite of 'MSN' applications onboard, I've been more and more impressed by these on the platform. Ditto Skype, which is now working pretty well on the newer Snapdragon processors.
Just as Google has done on Android, Microsoft's policy of splitting a number of core applications out into the Store is paying dividends, with Calendar here receiving an update.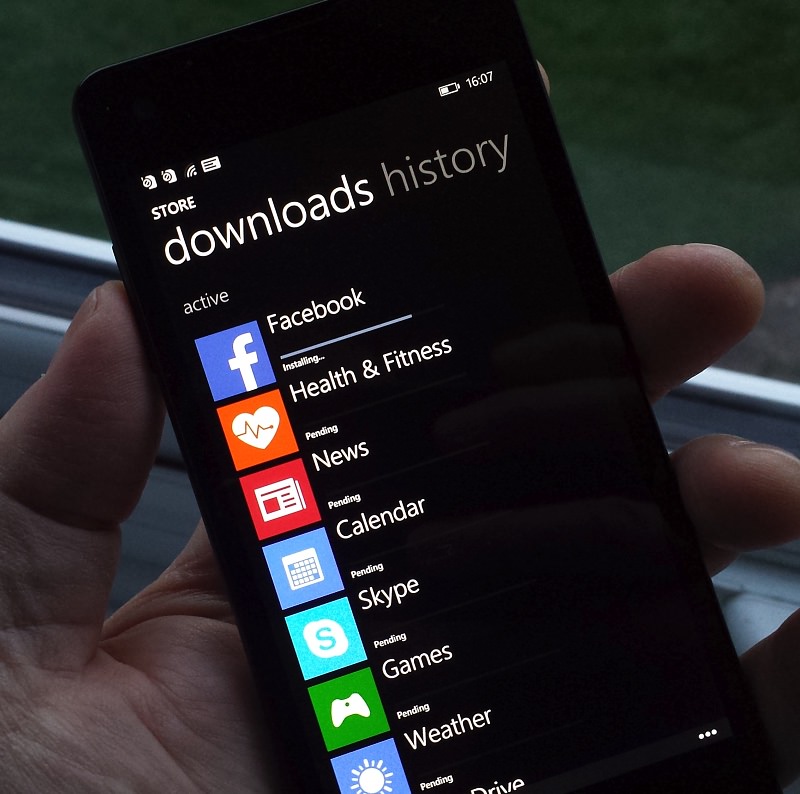 The presence of the MSN applications are welcome from a numerical point of view too, since without the 'Lumia' (ex-Nokia) utilities, Windows Phone would be looking a little bare.
Some notes from the application set included in the Yezz Billy 4.7:
'Maps', onboard here, seems to be the old Bing Maps but powered by HERE Maps data - yes, I know it's confusing. Happily, for those in the know, HERE Maps/Drive/Transit (now divorced from their Nokia roots, of course) are only a download away and installed and worked well.

Windows Phone's default Camera app is all you have for imaging. To be fair, it still works well enough, though the 'pro' inside me was wondering where all the 'Lumia Camera' options had gone(!)
Files is included out of the box - a good move, I still consider this part of the fuller Microsoft/Bing/MSN (whatever they call it in 2015) application set.
Shortcuts to four trial XBox Live games are included, but nothing's actually preinstalled here, which is helpful for space reasons.
Messaging and Phone both get two entries in the main application list - one for each SIM card you may or may not have inserted. It's a little confusing - the OS knows full well which SIM cards are inserted, so couldn't the application entries for each slot be hidden until appropriate?
Podcasts is also pre-loaded. As with Files, it forms part of the wider Microsoft app set in my opinion, so good to see here.
Data Sense and Storage Sense are here in the app list, part of Windows Phone 8.1, of course.
Everything works as you'd expect, though I have to comment on the way the 720p resolution is used. Comparing the applications and their rendering to the likes of the Lumia 735 and 830, also with 720p screens, it's painfully obvious that Nokia/Microsoft have gone to great pains to optimise every screen for the resolution so that text and elements (e.g. status and toolbars) appear at just the 'right' size, while Yezz has taken precisely no time at all. The result is that many applications and screens have very fine (single pixel wide) text and tiny toolbars and status text.
It's as if Yezz has taken a standard hardware platform (e.g. from Android) and simply compiled the baseline Windows Phone for it without someone taking a look at recommended interface settings for various size screens and resolutions. To put it into context, the Yezz Billy's screen renderings would look OK on the 6" 720p screen of the Lumia 1320 - but they often feel too miniaturised and hard to see and use on the 4.7" screen here. Windows Phone includes controls for implementers to alter the way standard UI elements are displayed - but as far as I can tell Yezz hasn't used any of them.
And yes, it's possible to adjust 'text size' in Settings/Accessibility, but that only affects some text fields in some applications - yes, it's another of those long term 'Windows Phone oddities'. Sigh.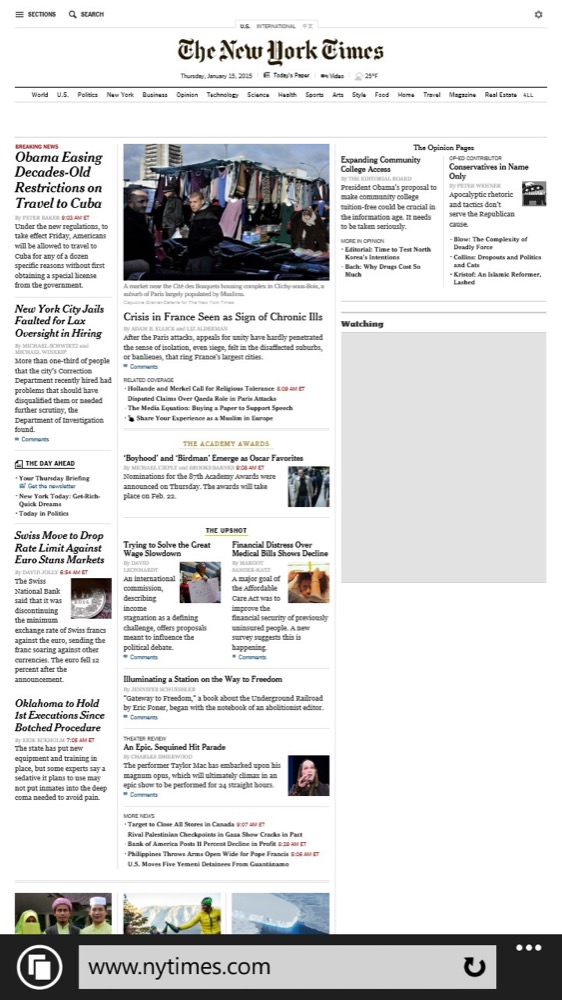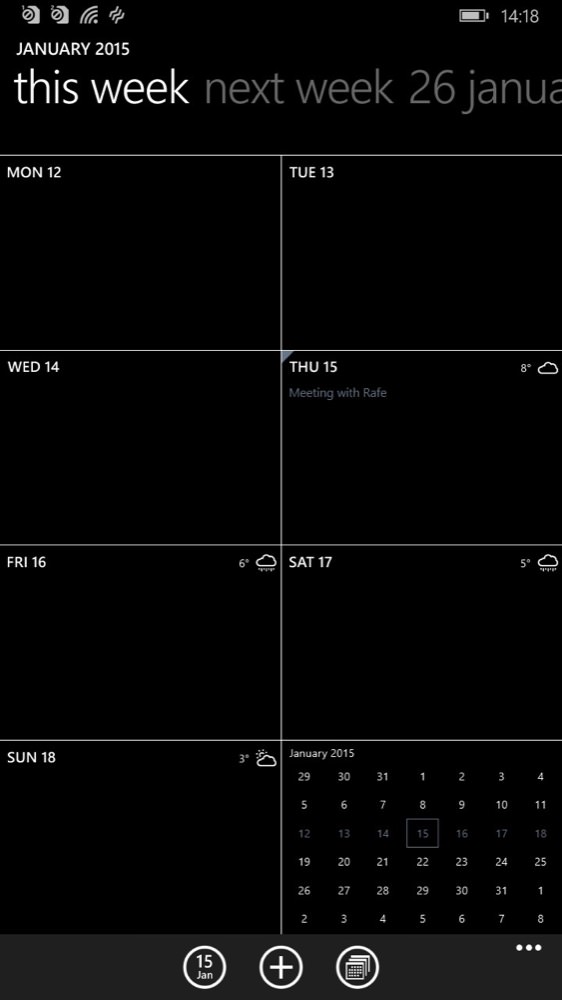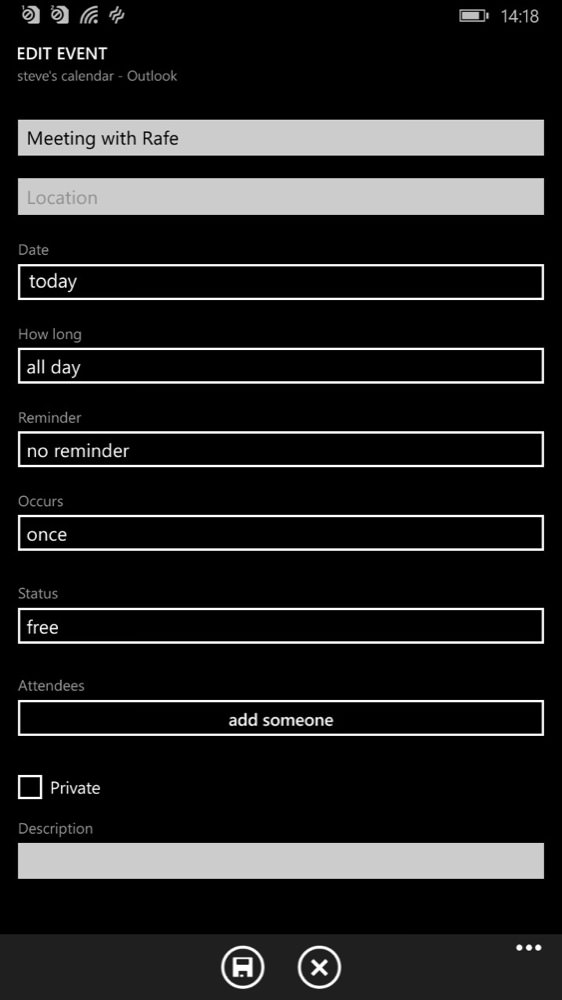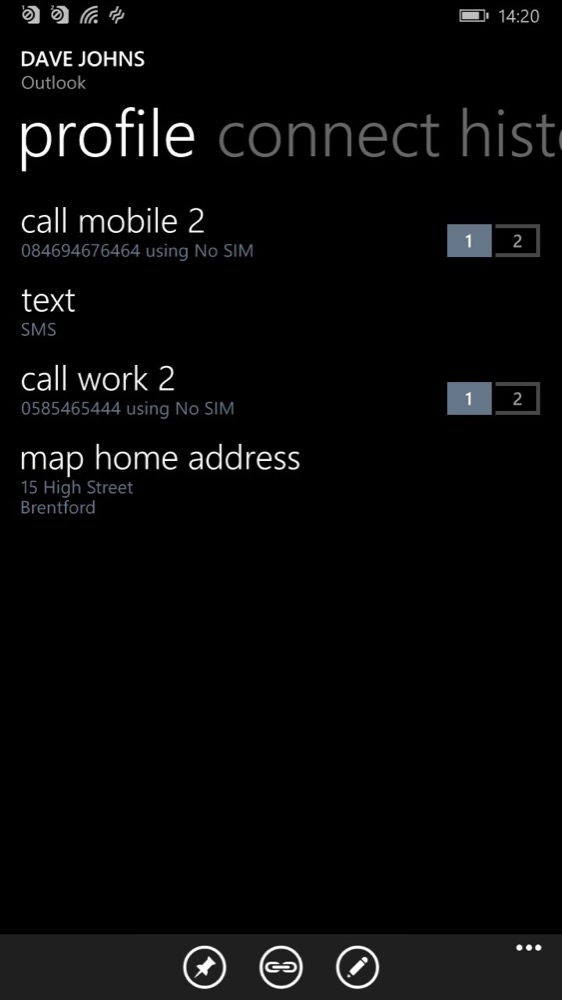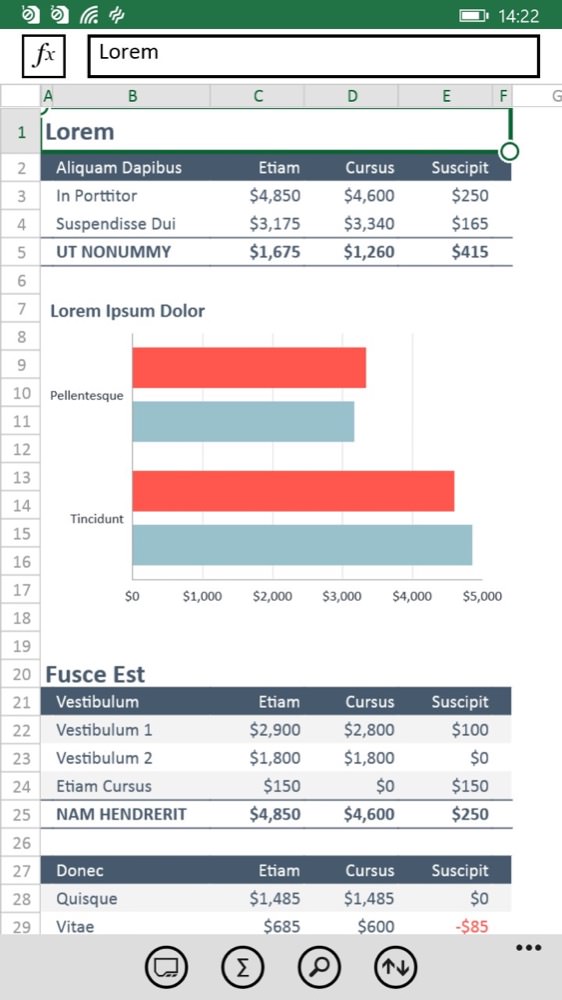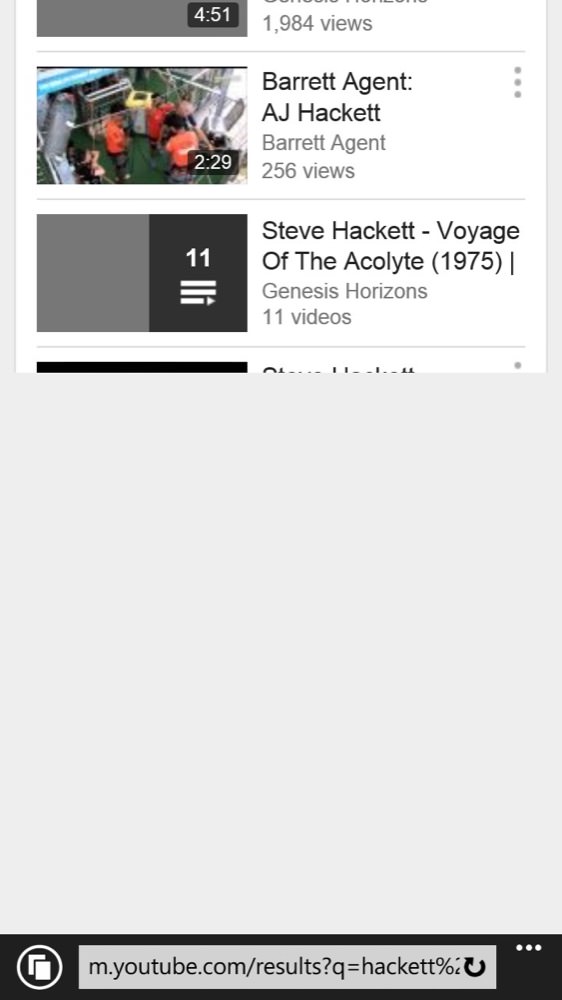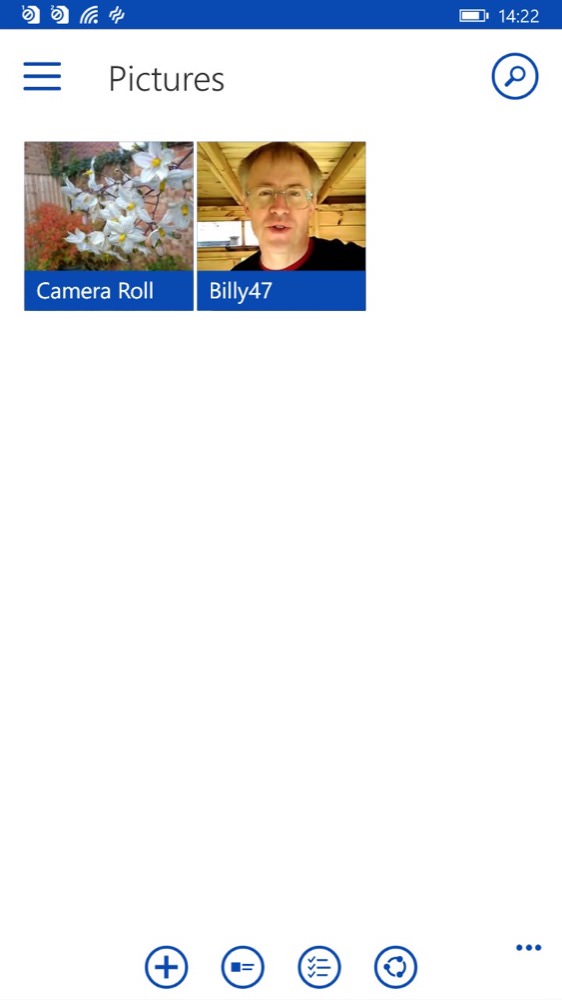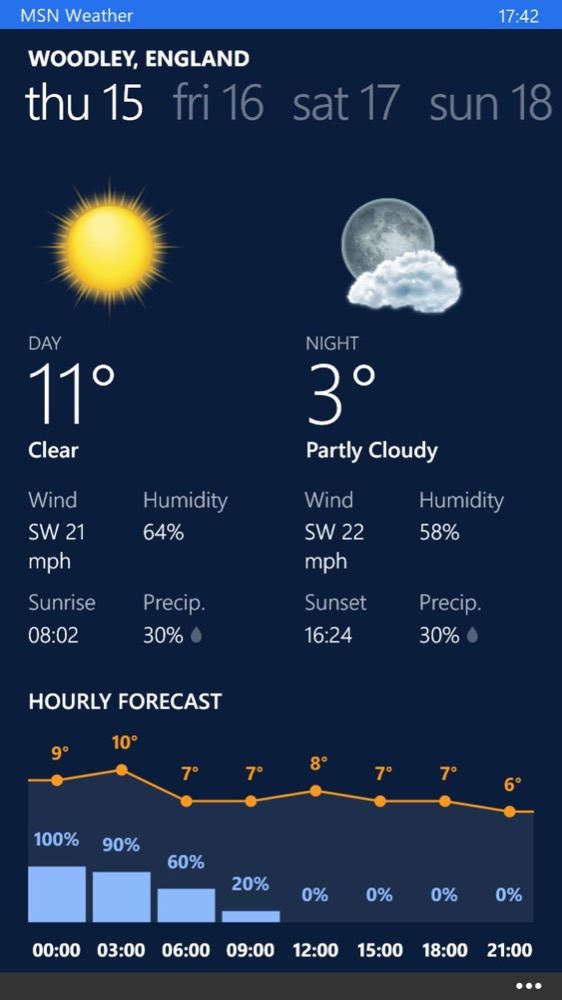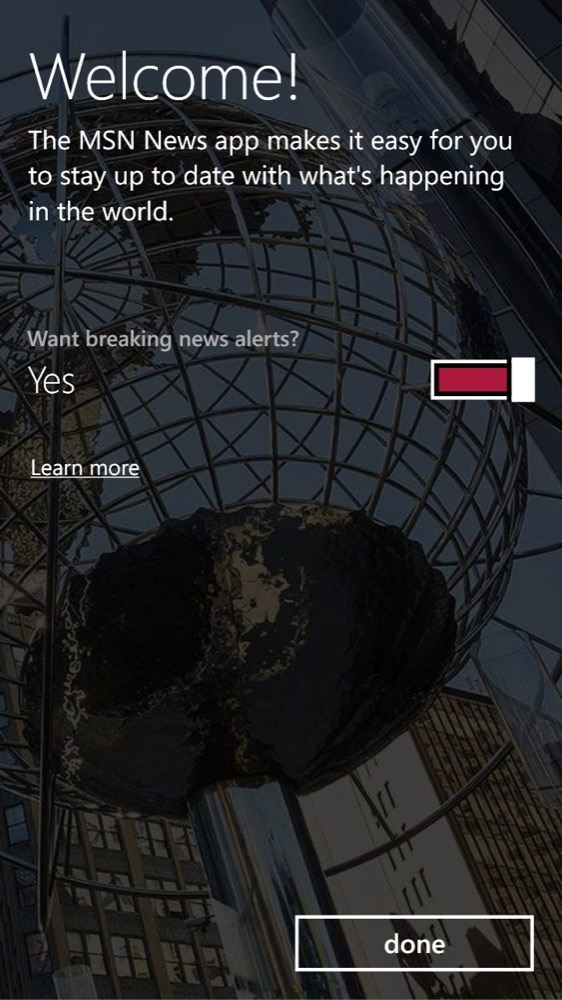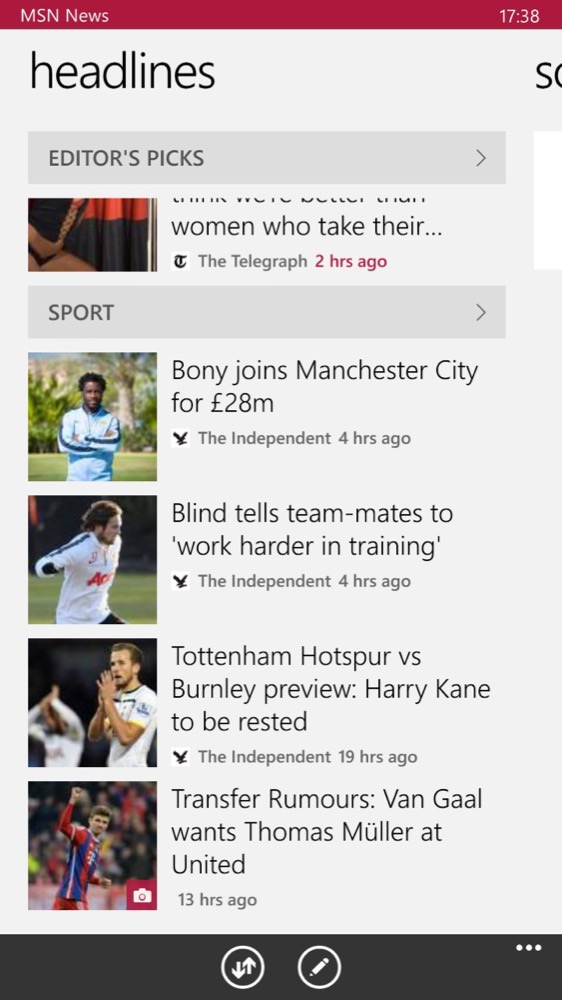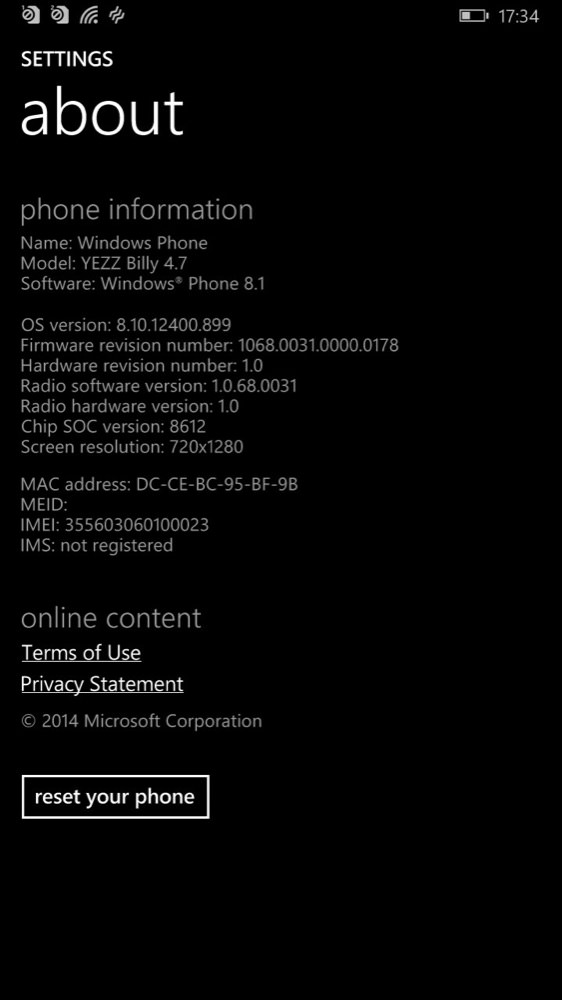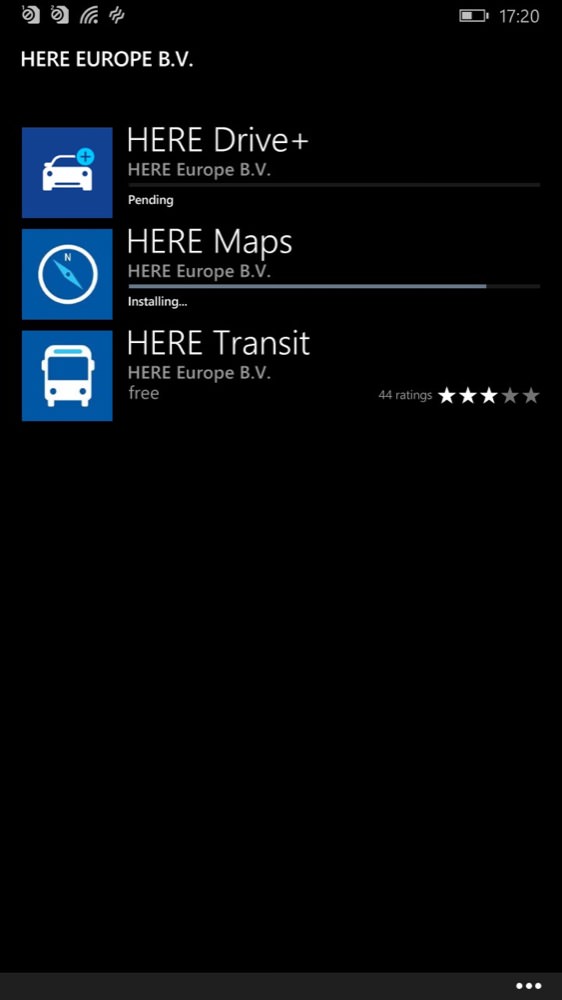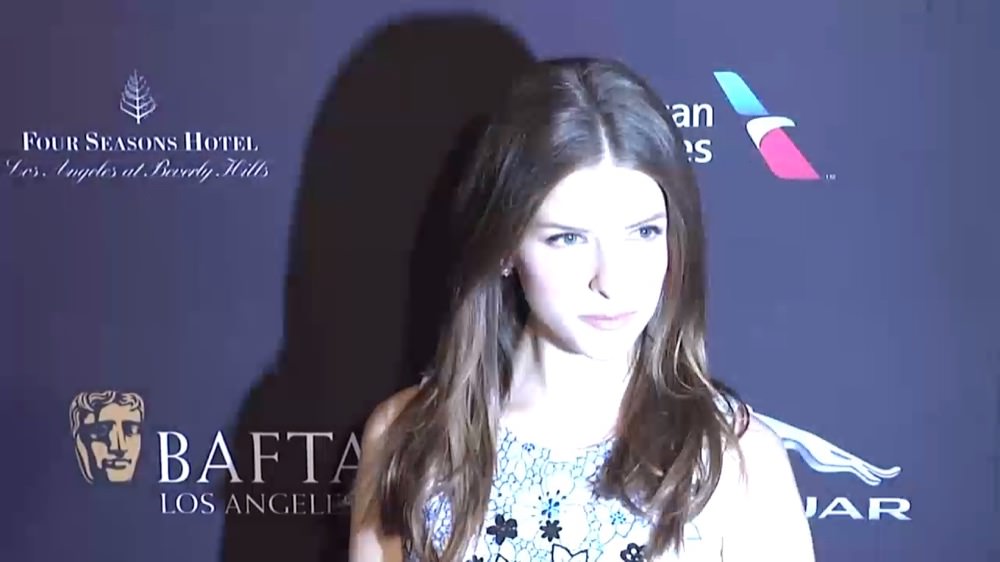 On the plus side, contrary to previous worries (and video playback aside), the Snapdragon 200 seems quite capable of driving Windows Phone on a 720p display - the Yezz Billy 4.7 isn't lightning fast but then you wouldn't expect something in this price range to be. Moreover, just as with the latest Android and iOS versions, transitions (built into Windows Phone from the start) mask any slowness in getting from one screen to another.
Imaging and media
I make no apologies for including a separate section on imaging, since the better camera and camcorder resolutions are a key part of why you might spend a little more to get the Yezz Billy 4.7 over the cheaper and more rounded Lumia 535. We're talking 8MP stills and 720p video capture, albeit in a physically small unit.
Here are some still samples, click each to enlarge or downloaded, for proper study: [by the way, in case you're curious, Nokia Photo Transfer didn't work, so perhaps there's some special Nokia sauce applied for Lumias - these were taken off the phone via OneDrive, via the cloud...!]
Grab the JPGs for yourself and see what you think. Apologies if it seems like I'm being a little too picky about the camera, but the Yezz Billy 4.7 does retail at well over £100 and I was expecting a little more from its 8MP output. Have I become too accustomed to Nokia cameras and features?
In the original specifications for the Yezz Billy was 'HDR', but it's nowhere to be found in the shipping device. Perhaps unsurprisingly. Also nowhere to be seen is the promised '720p' video capture, with the Yezz Billy 4.7 only offering WVGA capture, disappointingly. In all probability, the engineers got the camera capturing at 720p but then (as previously discussed) the media playback routines couldn't play it back properly at full frame rate. So, rather than fix the playback codecs, they coded it out in the camera application. Ugh, what a kludge.
Here's a brief sample of video capture (albeit filtered through YouTube encoding):
As you can see, capture is crisp enough, at least in the good light here, though audio capture was very quiet (you'll have had to turn your speakers right up, I predict). WVGA capture from a £140 (or so) smartphone in 2015 is low though. I get the impression Yezz were planning on commissioning an upgraded camera application (along the lines of Lumia Camera), with HDR mode and 720p capture and that this simply never happened. Or at least, not yet.
In terms of media playback, music was fine, as ever limited more by headphone quality and encoding bitrate than playback software or device electronics these days. However, the same couldn't be said of video. I tested the same 720p movie on both the cheaper Lumia 535 (in theory, with identical chipset) and the Yezz Billy 4.7 - the 535 played back and navigated the movie perfectly, while the Yezz Billy's output was jerky and stuttery. Quite how this is possible given the same operating system and internals isn't clear, but it again points to a lack of quality control and testing at Yezz's end.
Clearly the codecs do exist for smooth 720p playback on a Snapdragon 200 chipset, the 535 proves this, but I suspect that - again - Yezz has simply taken the bare bones Windows Phone 8.1 code, compiled it and shipped it, with no attempt to test or optimise it. When people complain about Nokia and/or Microsoft's tardiness in shipping an update, remember that there's an awful lot of tweaking that goes on behind the scenes - and Yezz has a lot to learn here. An awful lot.
The mono speaker's moderately loud and of pretty good quality, and it was good to see that Yezz have put in two little plastic 'nubs' over the grille on the device's back - to raise it off a hard flat surface and stop any audio being too muted. Putting the Yezz Billy 4.7 down on a soft surface still results in some muting, of course.
Conclusion
It's a crying shame really - the Yezz Billy 4.7 could easily have been THE Windows Phone to recommend to someone in the sub-£150 price range. The hardware's incredibly thin and light (where DO they put all the electronics?), the screen and general level of components are up where you'd expect them to be, and Windows Phone itself is now generic enough that the lack of 'Nokia' involvement doesn't mean that a significant amount of functionality is missing.
However, as noted numerous times in the review text above, there hasn't been much care and attention to the Billy 4.7 as a day to day smartphone. Issues like the text and UI control sizes in many applications, the underperforming camera and the stuttering video playback would have been picked up on day one and fixed for shipping firmware. Sadly, the device feels as if it were rushed to market - which is odd considering that the platform version it's based on is now six months old.
I appreciate that Yezz have numerous devices across numerous platforms, not least a newer Windows Phone, the 'Yezz Billy 5S', all of which need attention, but there's clearly a lack of attention to detail here and I can't believe that normal users won't notice it. In a £50 smartphone you could forgive shortcuts being taken in terms of quality control, but the Billy 4.7 has greater ambitions. It just needs a firmware team with enough budget to fine tune Windows Phone for the specific hardware on display here.
PS. Note that I also have the Yezz Billy 4.7's little sister (the Billy 4!) in for review - that's coming shortly to AAWP. And we hope to get a 5S in, in due course.
Reviewed by Steve Litchfield at