Rafe has already given the Lumia 625 a technical review here on All About Windows Phone. What I want to do here, a few months after the release of the handset, is talk about the large screened handset and its use as a regular phone. Not under a microscope, no big graphs, bar charts, and comparison scores, but in my pocket, on the streets, and around me at work.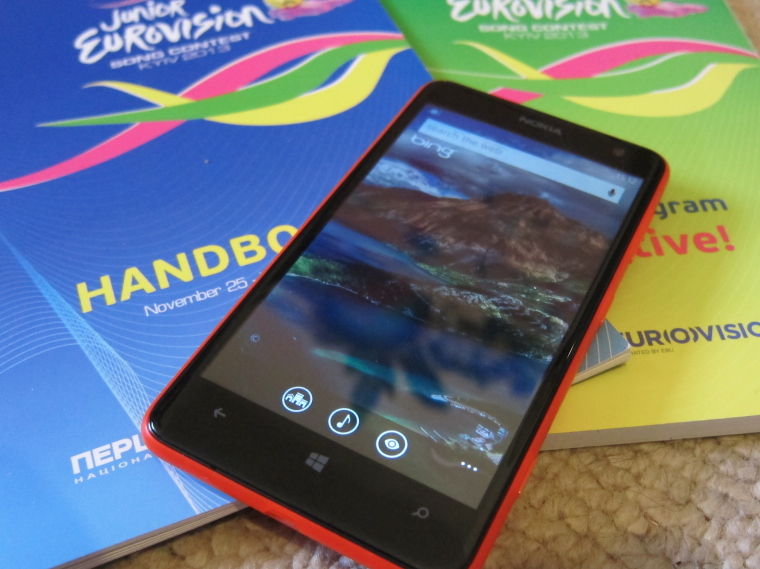 There are some Windows Phones that I would regard as all-rounders, that could comfortably be used by anyone. The Lumia 625 is not one of them. It's likely to draw a strong emotional reaction from customers, both positive and negative. If you're looking for a low-priced Windows Phone that you can tuck into your pocket, the Lumia 625 is not for you. The key selling point is that large screen - with the smartphone manufacturers zeroing in on 'larger phones are higher specced', this places the Lumia 625 in an interesting place. It follows the clear trend to increasing screen sizes, but it skips the idea of increased specs, trading them away for price. As we've discussed before here on All About Windows Phone, this plays into markets in South-East Asia and the BRIC countries where the larger handset is a more established phenomenon, and partly because of price considerations.
It also plays into the older smartphone owner. Thanks to losing my glasses this last week on the streets of Kyiv (a long story, and there's no way I'd be comfortable looking for them this week), the 4.7 inch screen proved to be one of the most useful features. If I had used the Lumia 620 as my travelling phone, I think I would have had a few headaches, especially trying to focus early in the morning.
The screen is not without compromises (to be honest, the Lumia 625 experience is one of compromise at every turn). To keep the cost down Nokia have gone with an IPS LCD panel for the screen, which has a relatively narrow viewing angle. The urge to share a video or picture on a smartphone by gathering everyone around to watch over your shoulder is always high, and the Lumia 625 is not quite up to this, partly down to the viewing angle, but also because the screen is very reflective, so you might need to angle it away from strong indoor lights or sunshine. The other issue with the screen is the colour saturation, or the lack of saturation. The colours on show are everyday washed out, and the 'popping vivid live tiles' that Windows Phone loves to promote are not on show here.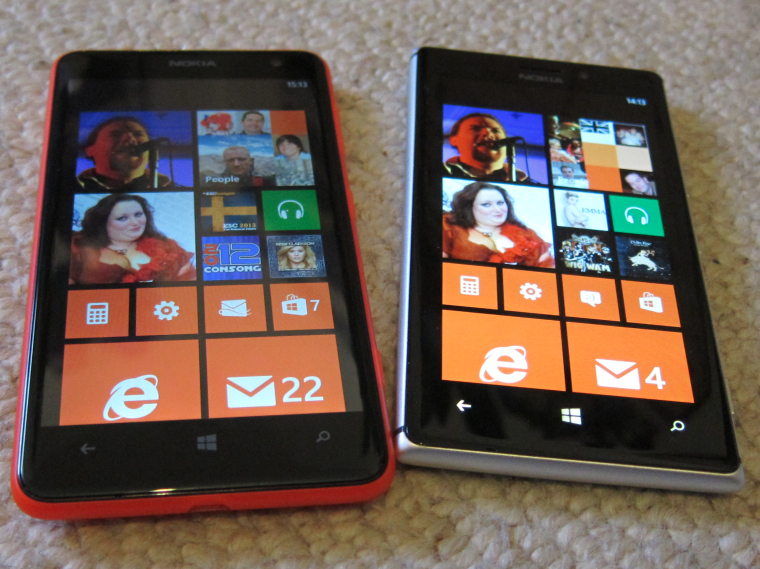 If you don't put the Lumia 625 next to another Windows Phone, this isn't actually a problem, but any sort of comparison with your friends will likely leave you feeling a touch short-changed, even with the lower price of the Lumia 625 and Lumia 520. This is going to happen in-store, but is less likely to happen in real life, so it's a visible compromise that you are only going to notice under a handful of circumstances. Where it may have an impact is in photography, with shots appearing a little bit more washed-out on-screen when taking pictures. To be fair, this is balanced by the current trend to boost saturation in post-processing of images taken by a smartphone camera, so the picture seen on-screen is closer to real life, but might feel a little bit 'weedy' when previewed. This doesn't actually change the image file saved or shared, but be aware not to overcompensate when taking the picture if you are shooting for a natural look.
Of course, the Lumia 625 is no longer the largest Windows Phone out there (with both the Lumia 1520 and the Lumia 1320 sporting six-inch screens) but those handsets will be sale at a higher price and the Lumia 1320 not on sale until Q1 2014. Given the aspirational aspect of smartphones, the 1520 and 1320 should give more visibility and selling opportunities for the Lumia 625.
There's no getting away from the size of the Lumia 625 - fashion aside, it is still a large phone, and one of the largest Windows Phones out there. It retains a very boxlike shape, but with enough curve and sculpting to give the Lumia 625 a comfortable feel in my hand. It wasn't awkward to hold, and the extra size made selecting elements on-screen, such as website links, highlighting text, or typing at speed on the keyboard, far easier than the smaller screened devices.
This is balanced by the screen staying at a resolution of 800x480 pixels. Windows Phone can work at much larger resolutions, and when you have a large screen you do expect to get a lot of information on show. The Lumia 625 never felt sparse on-screen while I was using it, but the physical size meant I was hoping for a little bit more from web pages and Kindle eBooks, to displaying my inbox and working in social media clients such as Facebook and Twitter. It's not as much as a frustration, and again someone coming to Windows Phone fresh is not going to have an issue here, but if the 625 is a replacement or substitute device I would expect the user to have a nagging feeling that there could be a little bit more on display than there actually is.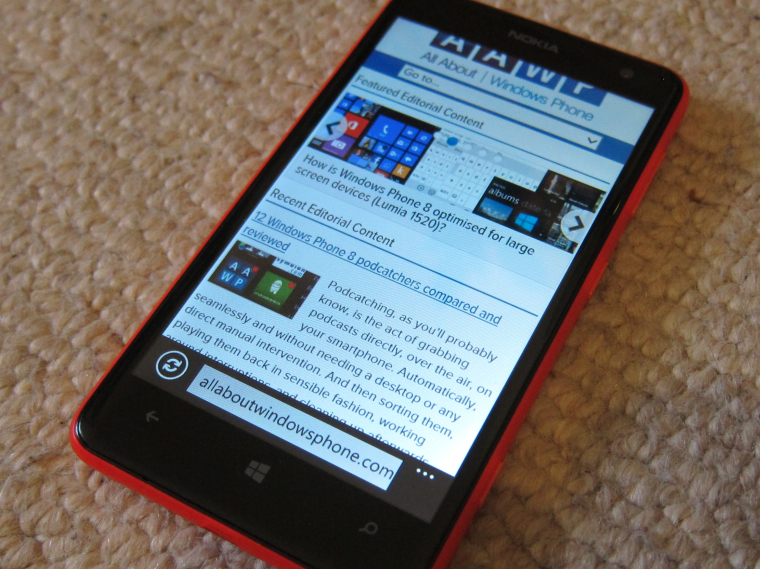 Windows Phone 8 is as expected on the handset, with no special extensions or user interface elements for the larger screen. Everything runs as advertised, which means that the live tiles are shown on your start screen, the typography effects are still clear and understandable, and you have the Windows Phone Store catalogue of games and applications to use.
As a budget device, the Lumia 625 ships with the lower RAM specification of 512MB. That means a handful of the larger gaming titles will not run on the handset. With 8GB of internal flash storage you'll also need to keep a careful eye if you do download larger applications - thanks to the Windows Phone architecture you can't install games on microSD, so even though there is a slot for a memory card, this is for media storage only.
These lowered specifications aren't as restrictive as they would first appear, the vast majority of third-party apps will run on the phone. According to our figures, just 0.24% of all apps and games in the Windows Phone Store require 1GB of RAM. Yes, many of those are the big name games you won't be able to play - Tiger Woods, FIFA13 and The Sims 3 spring to mind - but the Lumia 625 is far more geared towards being a budget workhorse than it is for gaming. Given that, I still think that a gaming edition of the Lumia 625 might work well with the 'Xbox Portable' concept I've implemented on my Lumia 620.
There is an interesting clash of form and function at the heart of the Lumia 625, and ultimately this clash is too much for my sensibilities and is why I would personally pass on owning a 625. For me, a large screen should be about a lot of information, and I pride the information that my smartphone delivers to me rather than the look of the smartphone and what other people think. Of course, the smartphone is as much a fashion accessory as an email client in today's market, which is why I think the Lumia 625 is one of the most attractive cheaper handsets.
Couple Nokia's solid hardware and sense of design with a mix of bright colours mixed into the polycarbonite plastic casing (which does not feel cheap at all, thanks to Nokia's many years of working with this material) and you have the Lumia 625, a handset that has stepped outside of the 'bigger is better' way of designing a product line.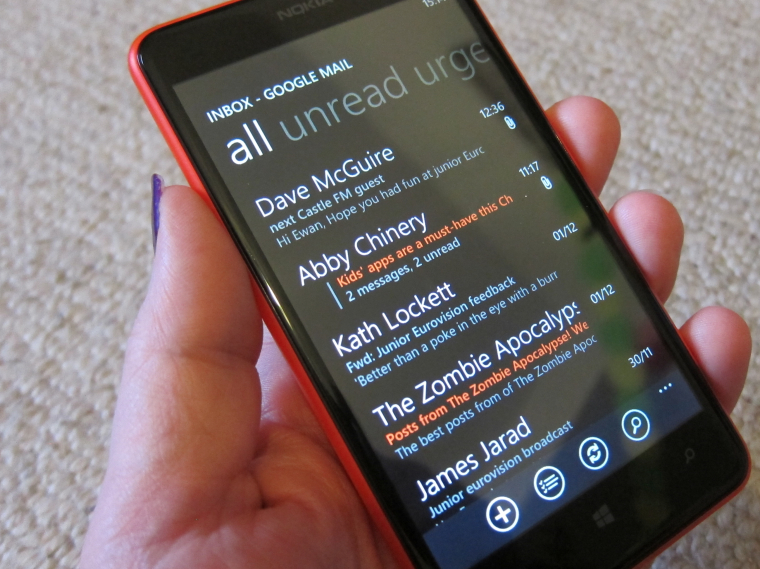 In part, the Lumia 625 reminds me of Nokia of old. Just because the rest of the market has decided on the 'right' way to create a range of models, Nokia has trusted its instincts that consumers would go for the Lumia 625. Even though I'll skip over the handset, I'm really glad that Nokia have coupled the larger sized form factor at a cheaper price point. While the glory is in the high-end handsets, the real value (and numbers to boost market share and presence) is at the lower end, and this is where the Lumia 625's large screen and low-cost are significant strengths.
It's clear that the Lumia 625 is not a phone for everyone, but when it does work for someone, it works very well. It addresses a segment of the market ill-served by other manufacturers, it gives customers more choice when buying a Windows Phone handset, and most of all it's fun to use. That's not something that a chart can measure, but I had no trepidation or feelings of 'why must I use this phone?' when turning to the Lumia 625. Yes, there are compromises, every handset has some, but even though the Lumia 625 has more compromises than most, and in some interesting areas, it's still a handset that is reliable and has a place in the modern smartphone market.