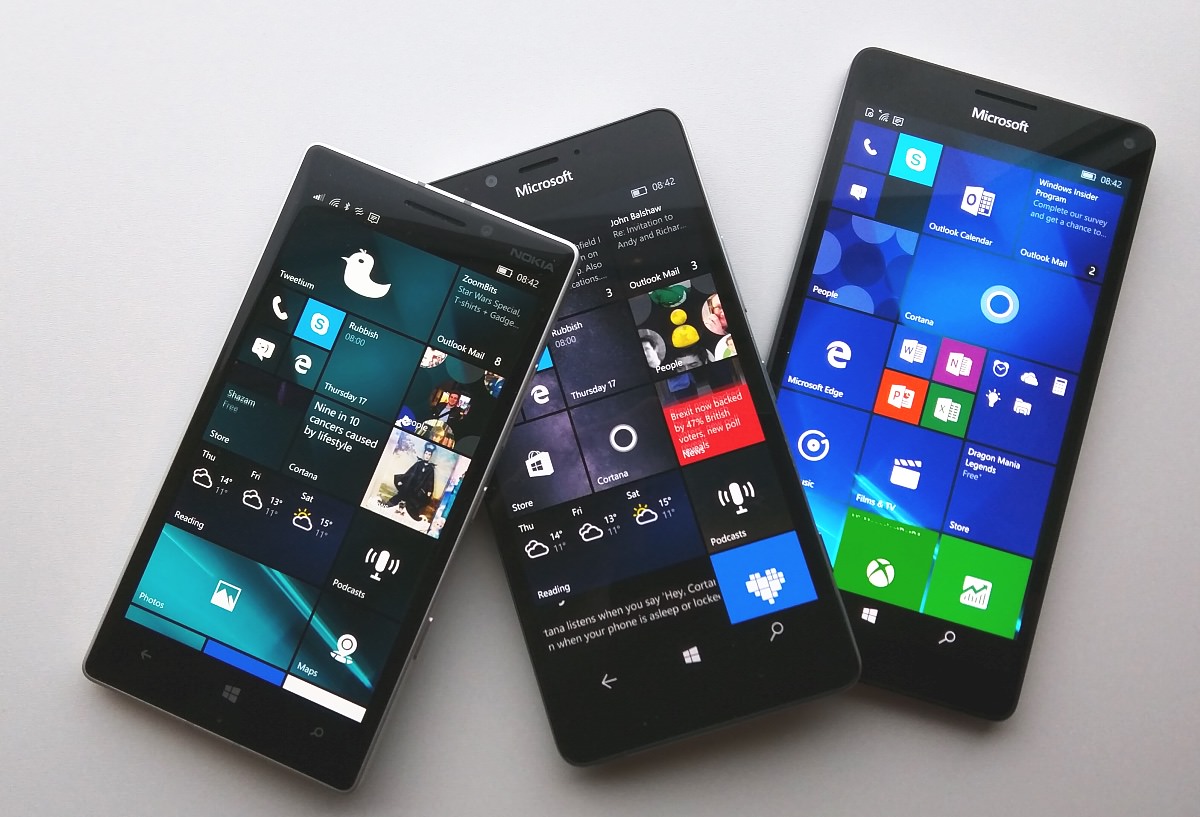 Before anyone points out that the Lumia 950 range runs Windows 10 Mobile and the 930 Windows Phone 8.1, I'm of course talking about the 930 on the exact same OS build, under the Insiders Programme, i.e 10586.29. So a genuinely level playing field.
I also ought to link across to my reviews of the Lumia 950 and 950 XL, together with the joint imaging review part and my verdict on Continuum. All required reading(!)
In an effort to help me decide, and knowing how much you all like(!) tables, let's start with some specs:
Lumia 930/Icon
Lumia 950
Lumia 950 XL
Materials/Design
VERY solid aluminium chassis
fixed plastic back plate
Plastic chassis
plastic back/sides come off
Plastic chassis
plastic back/sides come off
Dimensions
137 x 71 x 10mm, 167g
145 x 73 x 8mm, 150g
152 x 78 x 8mm, 165g
Chipset
2.2GHz Snapdragon 800
1.8GHz Snapdragon 808
64-bit hexacore

2.0GHz Snapdragon 810
64-bit octacore
'Liquid cooling'
GPU
Adreno 330
Adreno 418
Adreno 430
Connectivity
LTE
LTE plus dual SIM option
LTE plus dual SIM option

RAM
2GB
3GB
3GB
Controls
Physical, capacitive
Virtual, on-screen

Virtual, on-screen

Display
2.5D glass (curved to device edges)
5" AMOLED, 1080p
ClearBlack Display


Gorilla Glass 3



5.2" AMOLED, QHD (1440p)
ClearBlack Display
Glance screen
Gorilla Glass 3
5.7" AMOLED QHD (1440p)
ClearBlack Display
Glance screen
Gorilla Glass 4
Storage
32GB
32GB, plus microSD
32GB, plus microSD
Rear camera

20MP, PureView oversampling




1/2.5", f/2.4




Third generation OIS




Dual LED flash




4K capture




Dedicated capture key

20MP, PureView oversampling
1/2.4", f/1.9
Fifth generation OIS
Triple LED flash
4K capture
Dedicated capture key
20MP, PureView oversampling
1/2.4", f/1.9
Fifth generation OIS
Triple LED flash
4K capture
Dedicated capture key
Front camera
1.2MP
5MP
5MP
Cabling/charging
microUSB
Qi wireless
USB Type-C (up to 5Gb/s)
Quick Charge 2.0
Qi wireless
USB Type-C (up to 5Gb/s)
USB 3.1 standard
Quick Charge 2.0
Qi wireless
Battery
2420mAh sealed
3000mAh replaceable
3300mAh replaceable
Speaker
Rear-mounted
mono, decent EQ
Rear-mounted
mono, a bit tinny
Rear-mounted
mono, a bit tinny
Other
FM Tuner
Infrared iris-scanner ('Hello Beta')
Continuum-ready
FM Tuner
Infrared iris-scanner ('Hello Beta')
Continuum-ready


You'll get a few clues as to where I'm going with all this from some of the text in the table.
Let's hear it for the 930!
Design, materials. Starting with the venerable Lumia 930 (or Icon in the USA), which in my opinion works much better under Windows 10 Mobile than under 8.1, thanks to the better use of the high resolution screen. Switching between the 930 and the two newcomers, the difference in the hand is astonishing. Yes, the 950 and 950 XL can have a Mozo case fitted to give that metallic look, but they both still feel like plastic and relatively insubstantial in the hand. The leather makes up for all this - a little - but when I pick up the 930 again afterwards, it's very evident that the solid metal chassis (not to mention the 2.5D front glass) is the real thing. In contrast, the 950 range feel too light - this seems like a strange thing to complain about and, in truth, it's not really a complaint. More that I like a little weight in my smartphone, a feeling that there's substantial tech inside and that it's going to last a long time. Think of the Nokia E90 back in the day - the 930 could almost be used as an offensive weapon in the same way. Whereas the 950 and 950 XL would probably deform around someone's skull(!)
Speaker. Strike two for the 930 is the better speaker. I'm a big fan of speakers which are good enough that I don't need to carry around a Bluetooth speaker in order to listen to podcasts around the house - or to have to resort to headphones all the time. I've done numerous blind tests and others have said the 930's audio was noticeably fuller and higher quality. In contrast, the 950 range's speaker is piercing enough but... well, piercing. Not always very pleasant to listen to.
microUSB. Strike three for the Lumia 930 is me being a little stuck-in-the-mud, but I don't care - it's worth noting, at least. The use of microUSB means that every cable, every emergency charger, every adapter fits the 930, whereas I have to carry around the 950 and 950 XL with their Type C cables, just in case I want to plug into something. This will, of course, all change in time, but in the short term (months) there's something to be said for sitting a little behind the cutting edge.
Size. Strike four for the 930 is that it's significantly smaller than the 950, the extra few millimetres of width and the half a centimetre in height make the 950 very slightly bigger than it needs to be. Whereas there's hardly a millimetre wasted on the Lumia 930.
Screen size is something else worth commenting on, though it's not really a conclusive win for either generation of Lumia. The 950's display is larger, but with the virtual controls up it's significantly smaller than the 930's true 5". The latter's capacitive controls mean that the display stays the same size all the time. In fairness, it's easy to hide the controls on the 950 if needed, and in some applications (e.g. Photos), they auto-hide when something's being shown anyway.
Virtual controls burn in. One side issue to this is that people are reporting that the usually visible navigation bar/controls accelerate AMOLED screen 'burn in', with the Windows logo ghosted on top of areas of solid colour in other applications. AMOLED displays do 'burn in', though in the past it's only been parts of the small status bar at the top on the likes of the 1020 and 925. The Lumia 950 and 950 XL mark the first time AMOLED's been used for a virtual navigation bar and, unsurprisingly, that semi-permanent big Windows 'Start' logo is going to degrade the pixels relatively quickly. I'm really not sure Microsoft thought about this at the design stage. The workaround, of course, is to run your screen at half brightness or less and to hide the nav bar whenever you're viewing content or an application for a long time.
Speaking of logos, on top of the two new Lumias is a shiny 'Microsoft' legend, 'writ large'. I have to say that I prefer the much more subdued (and smaller) Nokia logo on the 930. And ditto on the back.
Finally, there's the price - this is being a bit disingenuous, since the prices of all phones come down a few hundred pounds over time, but you can get a 930 these days for under half what a 950 costs. At the moment, anyway.
That, looking back, is a frighteningly long list of advantages that the two year old Lumia 930 has over its far, far newer sister devices. But let's press on....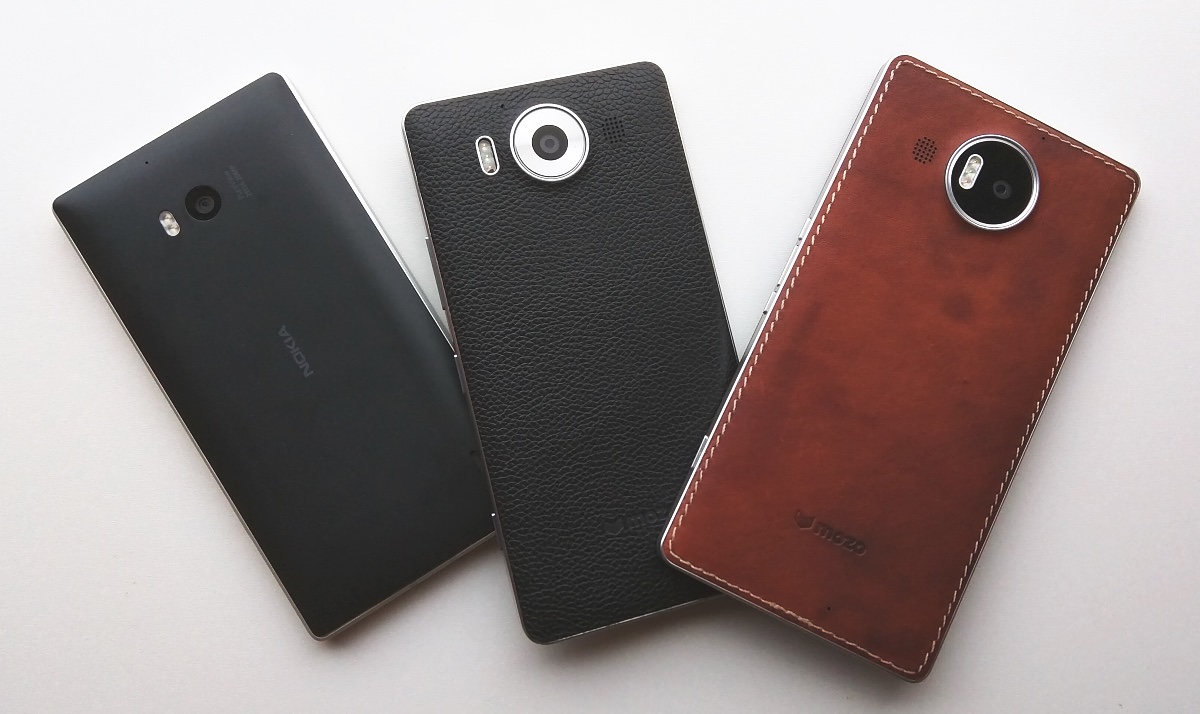 Higher specs all round, though
But, of course, we then come on to the newer specifications of the Lumia 950 and 950 XL. Faster processors, more RAM, faster GPUs, higher resolution displays, more sensitive cameras, brighter LED flash, higher capacity batteries, biometric authentication, microSD support, and so on. However much more premium the 930 felt in the hand, however better the speaker sounded, you can't ignore the higher specs right across the board, surely?
Indeed not, though I have to say that in daily use the 950 and 950 XL are only slightly faster with Windows 10 Mobile than the 930 and 1520 - I suspect there's still some optimisation need for the newer chipsets, so the gap may well widen, but in the meantime there's not a lot in it. In fact, for some operations (pushing fewer pixels) the older devices are actually faster.
What about the displays then? QHD resolution has got to impress, right? Well, it does - though 1080p (at 5") also still impresses, my eyes simply can't tell the difference, looking at the same photo on the 930 and 950. The cameras? Ah, now here's a big difference, as I showed in my imaging head to head here. The camera capabilities and intelligence on the 950 and 950 XL are unsurpassed, with these being possibly the premier camera phones in the world at the moment, on any platform.
microSD support might be huge for some people - and goodness knows, I'm a fan, though in fairness I always seem to manage quite happily with 32GB phones like the 930 and 1020 (and 920 before them), so it really depends how much media you need to carry around with you. Biometrics are going to be huge in 2016. Assuming that Microsoft speeds up the iris recognition process in software early next year then the 950 and 950 XL could be sitting pretty, though it's currently sufficiently slow that you might as well bash in a PIN instead.
Finally, there's Continuum, pitched as a huge unique selling point - and rightly so, it's a potentially huge differentiator. Except that it's only partly built - there's so much more software to write before the smartphone really can provide a desktop-like experience when docked or connected. In the short term, at least, you're not missing much if you don't have the Dock or indeed any Continuum compatibility.
950 or 950 XL?
At which point I should return to the big question that keeps getting asked. Which of the two new flagships is it best to go for?
I've changed my mind since my initial article, thanks partly to the Mozo case for the 950 XL, which imparts such a solid, premium feel that it's almost a must-have, to be factored into the already high price for the device. The 950, out of the box, feels the more solid, saleable product - and it's cheaper and almost as highly specified. But from what I've observed above, it's not that different to the 930 before it, arguably, and some might even prefer the older phone. Whereas the 950 XL sits in new territory, halfway between the 930 and the old, giant 1520, making it a genuinely new form factor in the Windows mobile world, at least in terms of flagships.
In addition to the larger display on the 950 XL, as I observed in my original comparison:
For the sake of that only very slightly larger form factor (and only about £50 more in initial outlay), you also get a significantly faster chipset, including faster GPU, and a battery that's 10% bigger. The latter is somewhat moot since there's a larger display to power, but you just know the former will come in handy when rendering video, web pages and playing high spec games in the future.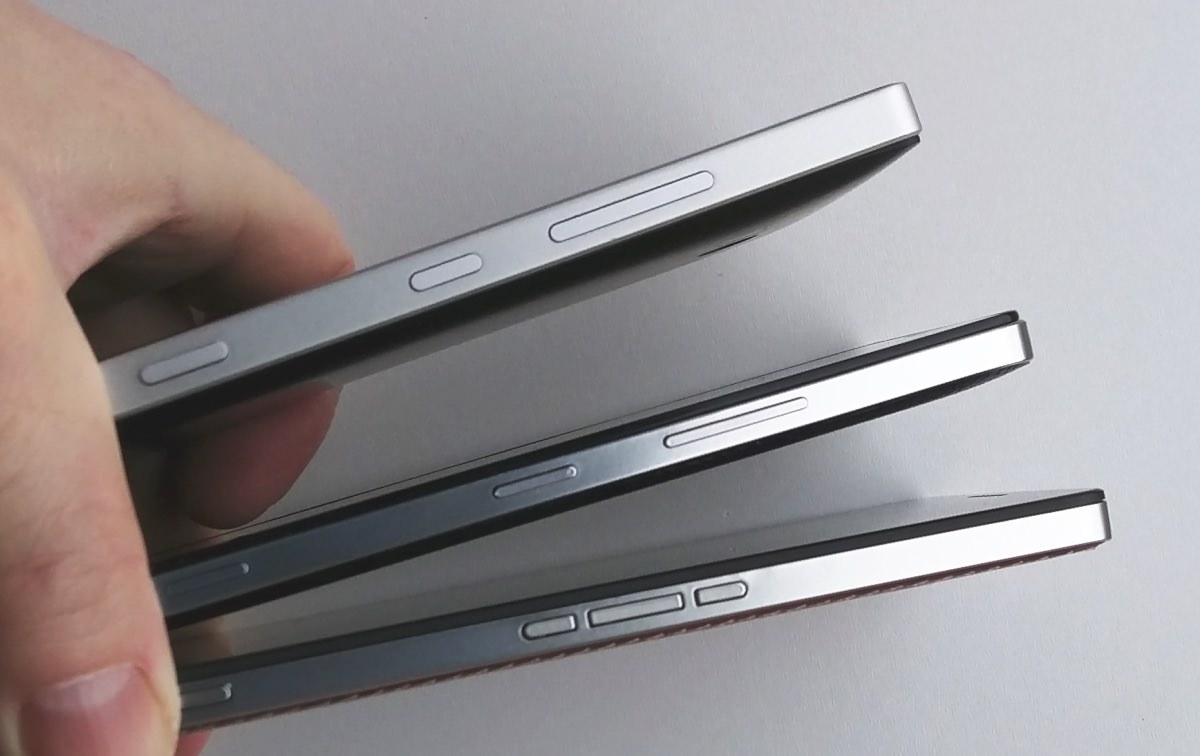 Verdict
The takeaway from all this should be that if you own a Lumia 930 or 1520 and are happy with the size, storage and battery life, then there's not that much to be gained overall (and, as I argued above, some things to lose) by buying the Lumia 950 and 950 XL. Just put the Insiders Preview on your older phone and think of the money you've saved. In the short term, at least.
Your comments welcome. I can't work out whether I'm the voice of sanity here or a curmudgeonly Scrooge....!
PS. There's an addition factor in the Camera Rich Capture, but that's for another article and I'm also awaiting information from Microsoft on a few things...