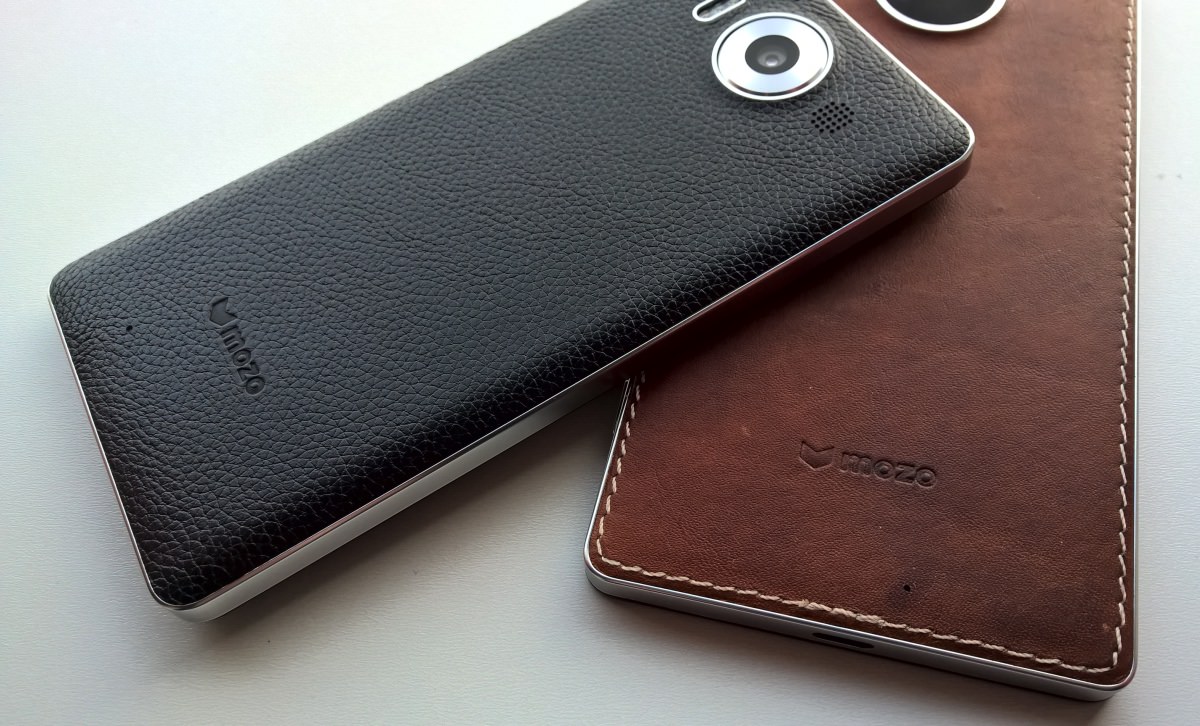 Some hardware ideas then, for your delectation (and note that most can be applied to the larger 950 XL, of course, shown above right with 'Cognac' leather back, with subtle changes in accessory choice/links):
1. New battery
The number one failing in a three year old smartphone is likely to be its battery, which will be nearing the end of its life and often down to half capacity (depending on how well it's been treated!) - at which point I'll remind readers that we've recently discovered a new source (in PolarCell) of really high quality replacement batteries. No fakes, no shoddy quality, just batteries that do as good a job as the ones that came with your phones. Here's the Lumia 950 version (they sell via eBay), here's my story for the 950 XL version.
And, of course, your old battery, kept as charged as it can take, will be your 'spare' for emergencies!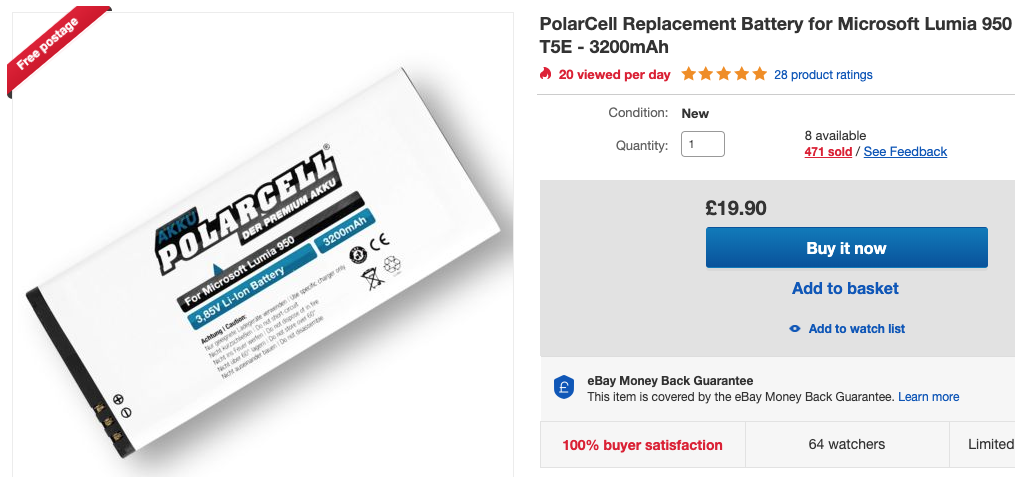 2. Grab a new replacement Mozo back
You'd be surprised at the difference a new back can make. Some of the Mozo wood and leather replacement back shells (including the NFC and Qi charging wiring and antenna/coils) are still available from Mozo itself, and putting one of these on will make picking up your staid old Lumia 950 a real pleasure again. Trust me. And if you've been using a leather Mozo back already, try one of the wooden (veneer) backs instead - feeling walnut under your fingertips is a whole new phone experience! (Note that the 'Zebra wood' back shown here is now sold out, sadly. I just don't have a walnut sample to snap!)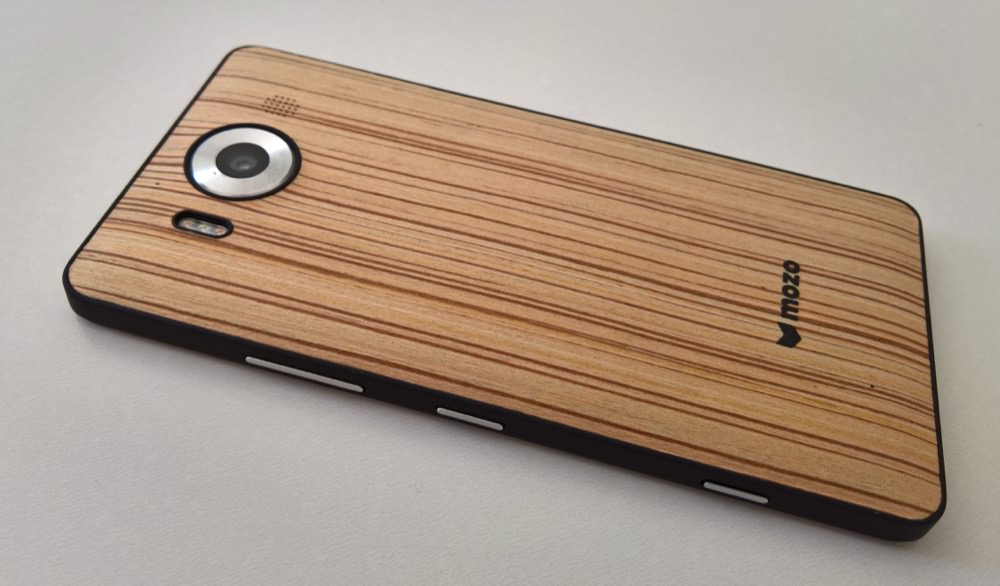 Oh, and if you really hankered after a particular Mozo back that's not available from Mozo themselves anymore, try Amazon and eBay, the usual suspects! In fact, leather and wooden Mozo backs are often cheaper here, since suppliers are clearing their stocks.
3. Upgrade the 950's DAC for louder, clearer music
A DAC is the part of the chipset (it stands for Digital to Analogue Conversion) in a phone that renders your digital music files into analogue voltages for your wired headphones. And that in the Lumia 950 isn't at all bad. But it could be louder and it could be better. So if music is your thing, if you're an audiophile, and if you have some decent 'cans' to notice the difference then I strongly recommend the HIDIZS Sonata HD Mk II, a small Type C dongle that works just fine with the Lumias. Your music will instantly be twice the potential volume in your ears and clearer in terms of fidelity and dynamic range. Recommended.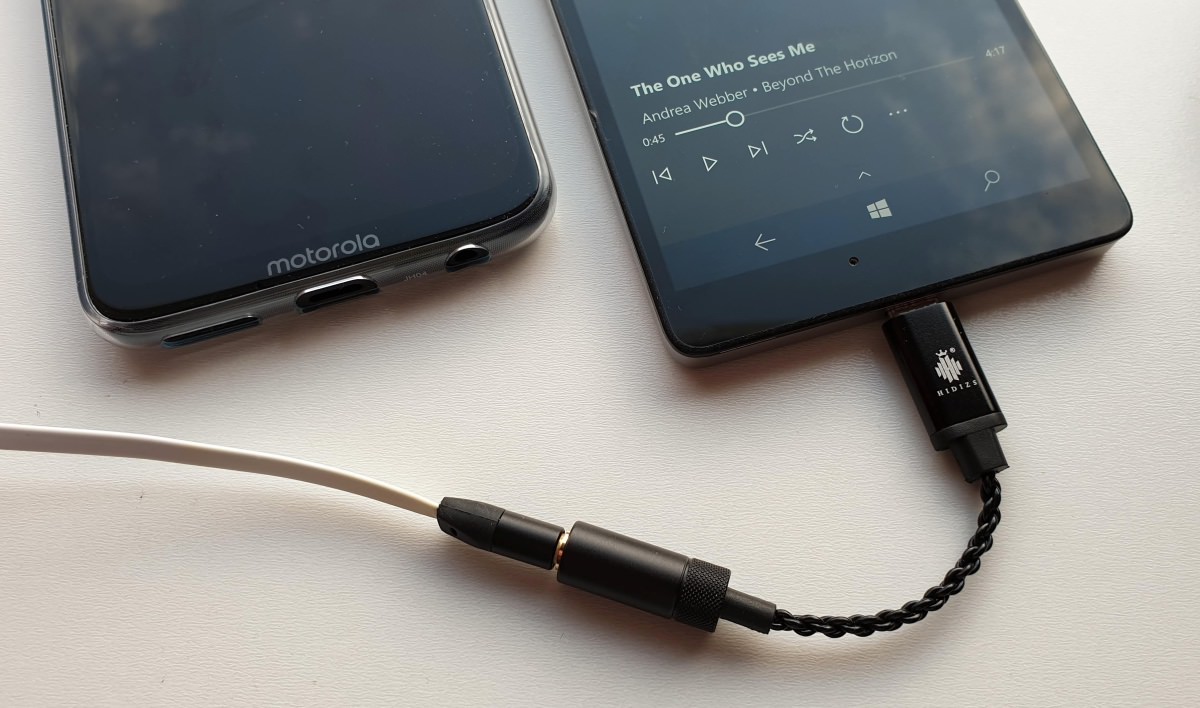 As a bonus, this will also work with any Android phone, so you can buy, knowing that you'll still have the same 'pro' sound if you switch platforms next year.
4. Upgrade your microSD
When the Lumia 950 came out, a 64GB microSD was £70 or so - so that'll likely be what you've been living with. But with some online streaming services closing down for Lumias, you may be more and more inclined to keep more of your music offline, on card. It's what I do. I note that you can now get a reputable 200GB card for just £20 or so on Amazon UK. Amazing. And maybe a threefold increase in capacity for your Lumia 950 and the facility to store all your media and not just part of it.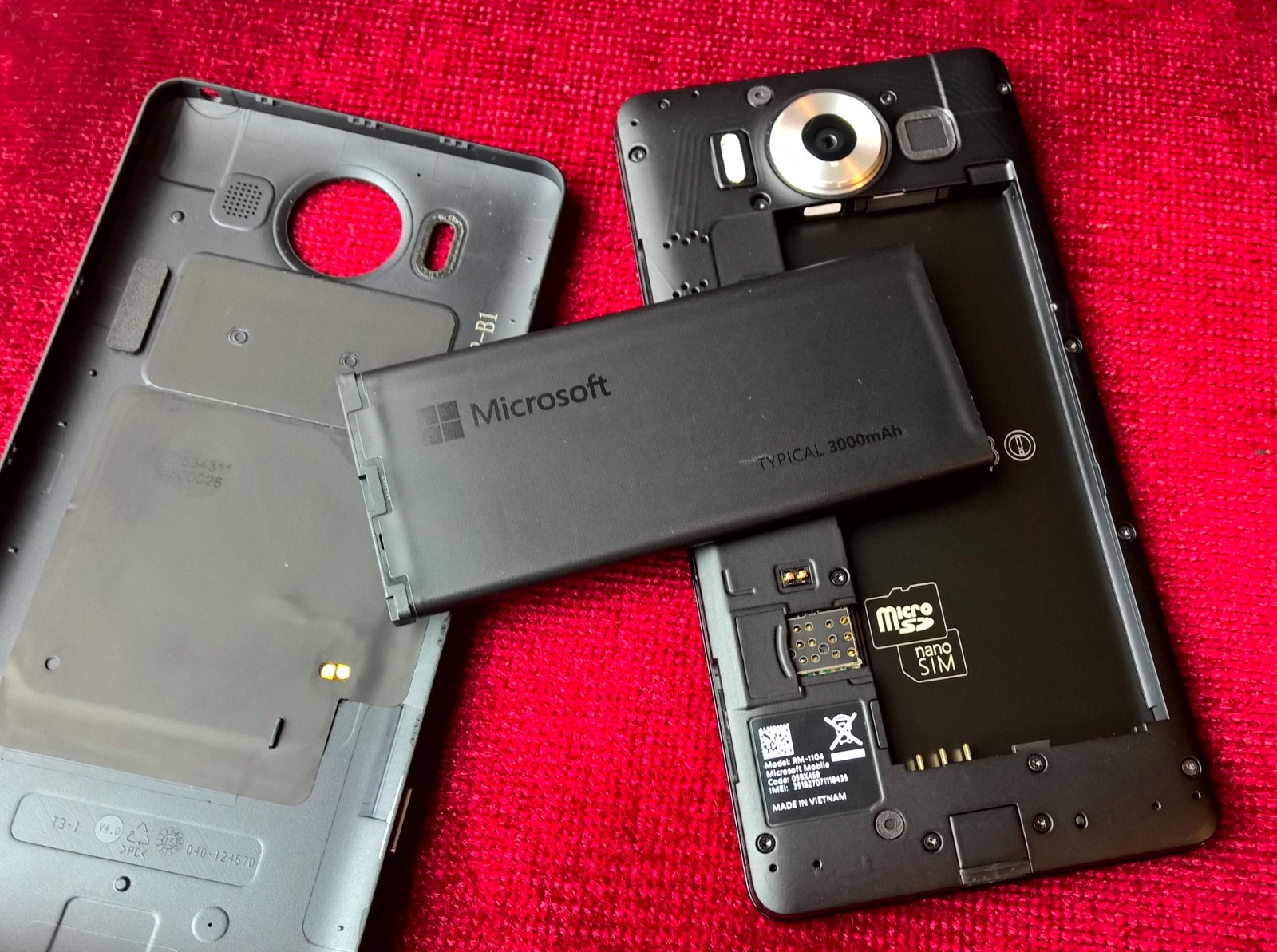 5. Replace any broken components
It's unlikely that anything major has failed, despite the three year old hardware, but if your (e.g.) Type C port or speaker or Qi coil are playing up then look no further than ReplaceBase, with just about anything you'd ever want, with parts usually scavenged from other original phones.
Phew! Put all of this into practice and your Lumia 950 will never have been so well equipped!!
_____________________________________________
PS. Notice the two circular foam gaskets around the top and bottom microphone holes? On the 950 these have a habit of slipping with time, since they're only glued on. Check they're still aligned with the underlying microphone, if you want full stereo sound in your camera videos!! If all else fails, you can remove the two foam circles, with no ill effects.
PPS. It goes without saying that you're also keeping the OS up to date with the monthly security updates (most recent one here) and that you're updating all your UWP applications in the 'Microsoft Store' application?