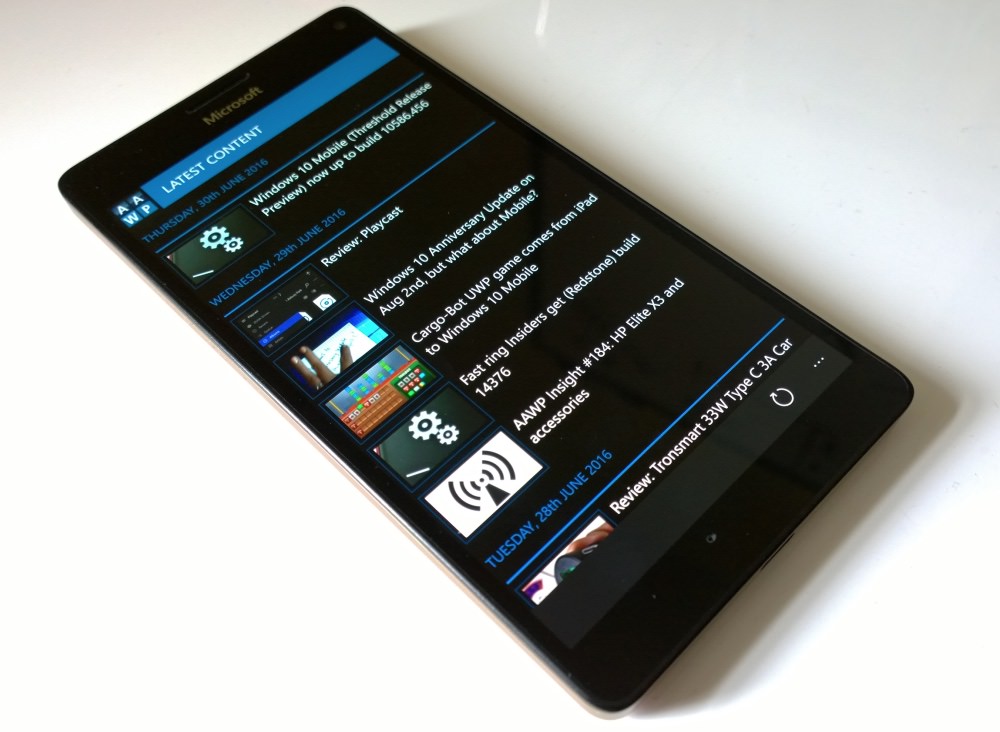 With regards to the 'curated' bit in the title, all of these titles have been personally checked or recommended by a trusted reader of the site. See below the table for some helpful notes and background. I've left 'UWP' in the title for each application for now, just to emphasise that these are all 'new' applications for Windows 10 and not legacy 8.1 titles...
Directory updated 7th March 2018
This is a bookmarkable page of the top 500 or so UWP applications that should be a useful aide-memoire after a hard reset if rebuilding a Windows 10 phone from scratch or, perhaps more appropriately, a great place for a new Windows 10 Mobile user to start.
Some notes:
FAQ: I don't mark new entries as 'new' in any way because there's no point - you already know what they are as we've featured them on the front pages of AAWP over the last month. These reference pages are just that - for reference. For newcomers and for people looking up recommendations.
Thanks to the AAWP community for suggestions so far (e.g. in comments below and on previous pages), this is a crowd-sourced project!
Not included (obviously) are games. They're here (for both 8.1 and W10M). Also not included are applications which come with every phone, such as the core Windows and Lumia apps.
Yes, I know that a couple of entries are in two categories. Just trying to be helpful!
Implemented as a table, I've kept the width right down, now with just two columns, in order to be phone-friendly. In other words, you can view this article on your phone and, depending on the link and the item, dive right into an app, its page and then download it. In theory!
I've broken down our recommendations into categories, to be helpful. No doubt things may get tweaked in time!
If you're after the original WP 8.1 app directories, they're here: Photo/Media/Reading and General.
_____________________________________________________________________