Review:
Ouga - Tumblr UWP
Score:
85%
Blogging has moved on aways since Tumblr started (social networks such as Facebook, Instagram and Twitter have taken up much of the slack), but it's still going strong, with quirky and niche content producers pumping out text and visual content. And, although there's no official Tumblr client for Windows 10, there are two UWP clients that work really well. One is 6tum UWP, featured here, but Ouga (also UWP) is bigger and more comprehensive. Get inspired, have a browse!
Buy Link | Download / Information Link
The full title is 'Ouga - Tumblr App', which seems a bit clumsy, plus there's my own convention for adding 'UWP' to denote a full Windows 10 application for all form factors. So I'll just refer to this as 'Ouga' from now on. The Store description is minimalist, so it's up to me to highlight the interface and main functionality here.
It's true that Tumblr is quite web-friendly and Edge lets you browse the blogging service fairly easily, but a proper client that can handle navigation and your preferences more easily has got to be a good thing. Enter Ouga, which is just as slick as the official Tumblr client for iOS and Android. Moreover, it's totally free, so what's not to love?
As usual with a visual medium, I'll walk you through the main areas of Ouga via screenshots and commentary: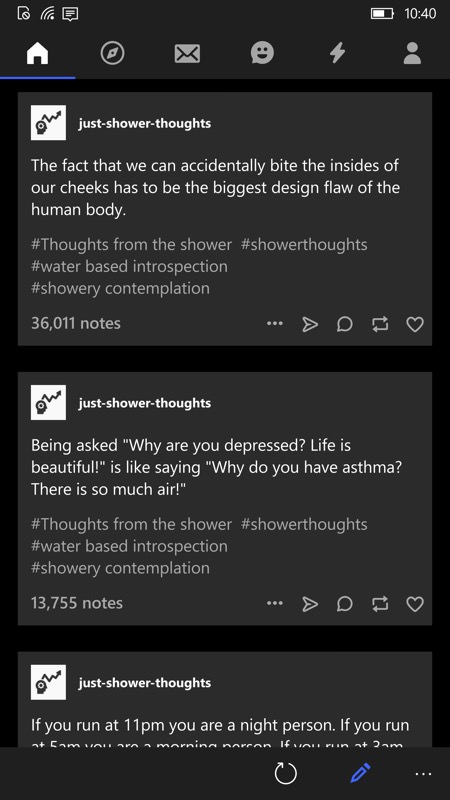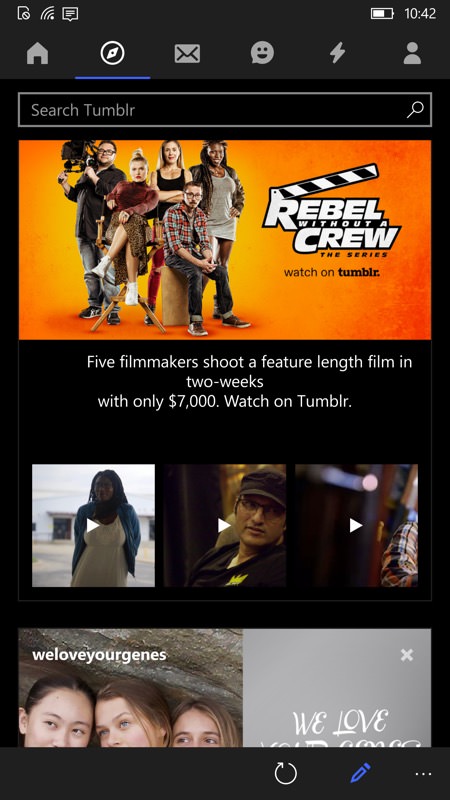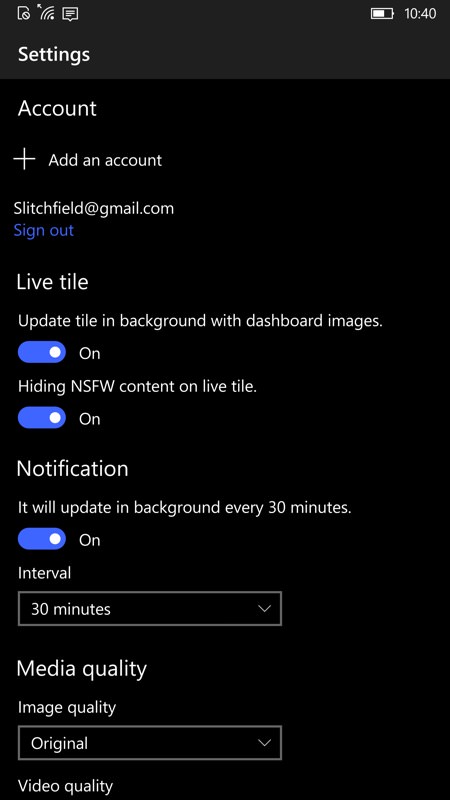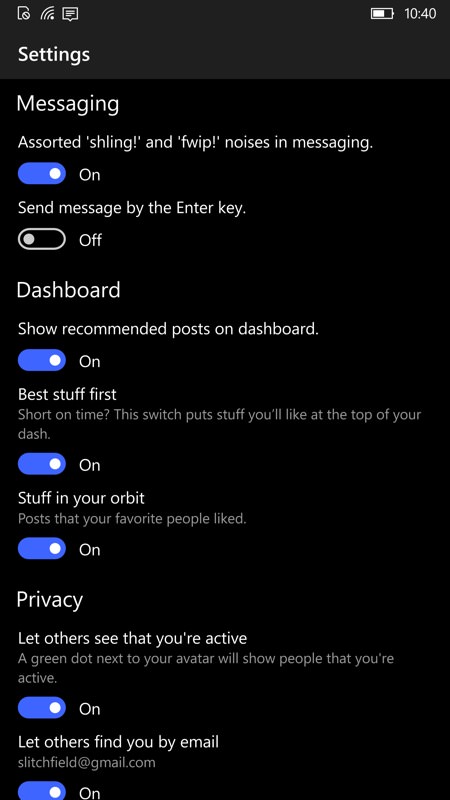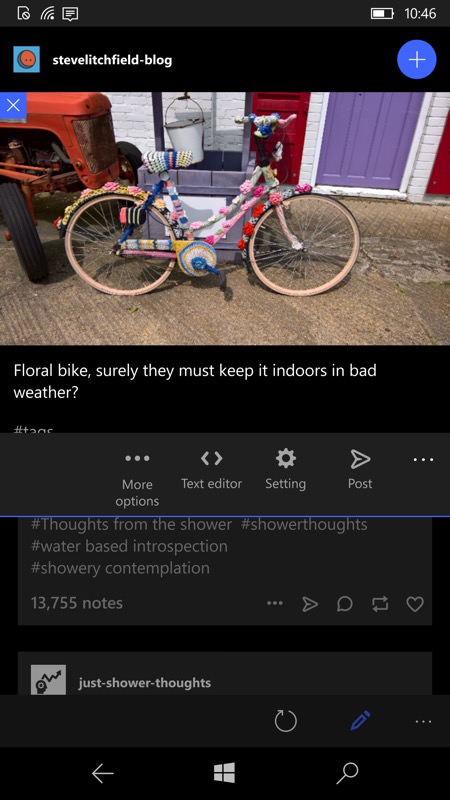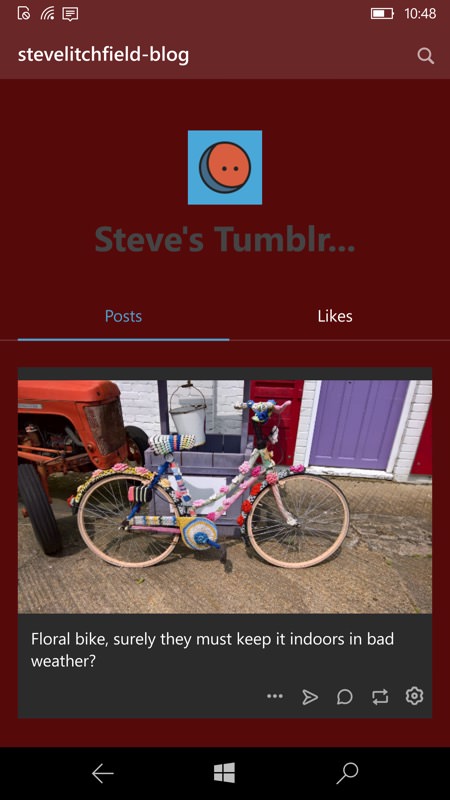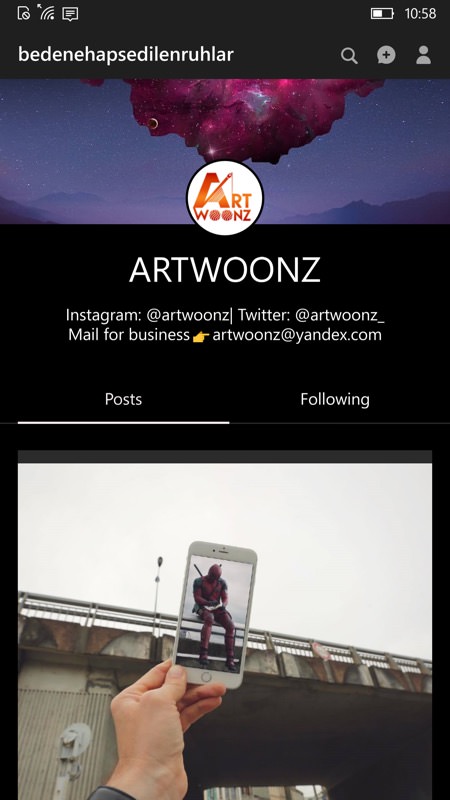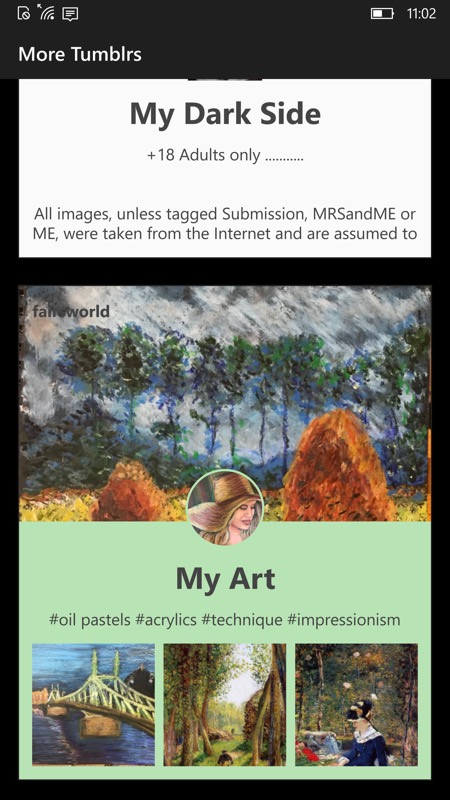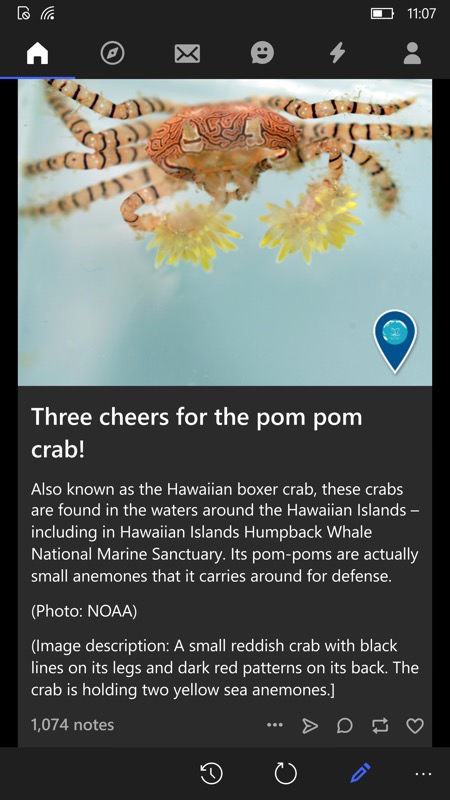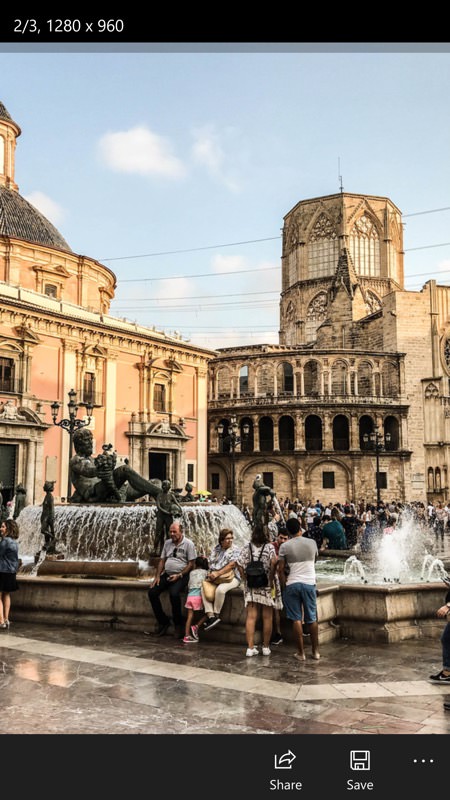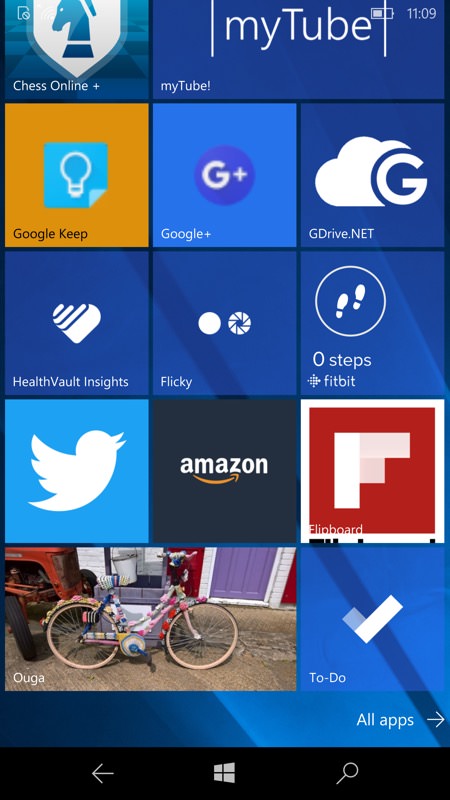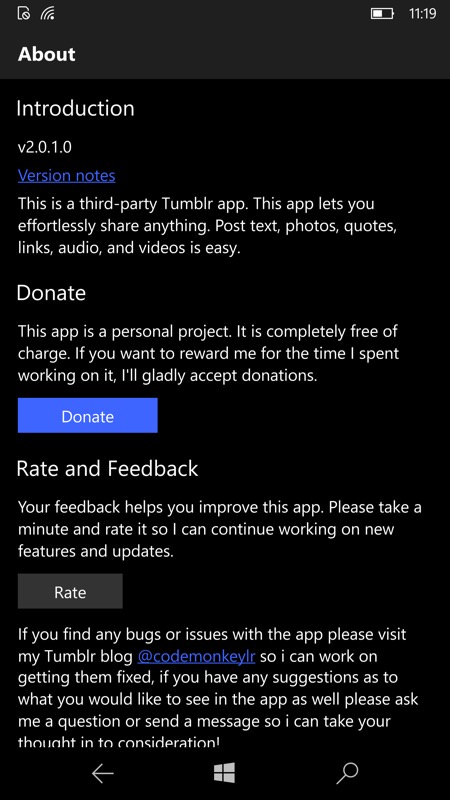 Terrific stuff - and yet another area of Internet life that's easily within reach of Windows 10 Mobile. Who needs an official client when third party apps can be this good?
Reviewed by Steve Litchfield at