Review:
Cartograph Maps Pro UWP
Score:
80%
It's not often when I admit that a review of mine is horribly incomplete. However, in this case, the only way to really, truly review Cartograph Maps Pro UWP is to head out into the wilds and find some mountains, treks and trails, and I'm going to leave that to Gilbert, one of AAWP's guest reviewers(!) In the meantime, I can at least show you the basics of the application - it's a comprehensive mapping and tracking system for all Windows 10 form factors, with a steep but manageable learning curve.
Buy Link | Download / Information Link
For an overview of what Cartograph Maps Pro UWP is, I refer you to the Store description:
Views Mapsforge offline vector maps, offline raster maps, and online/WMS maps. It supports tracking, route search, overlays, hillshading, reliefs, track drawing, and has many other features:

View Mapsforge offline vector maps (including v5 format).
Full support for Mapsforge styling/render themes (including hillshading) and layers.
Offline raster maps: Locus SQLite maps, MBTiles.
Online map support (including WMS - Web Map Service maps), e.g. OpenStreetMap, OpenCycleMap, OpenSeaMap, WikiMedia hillshading, etc.
Offline hillshading (from HGT elevation data).
Offline relief shading.
Support for Mapsforge multi-maps (multiple .map files stitched into a single map).
Night/day mode.
GPS Track recording.
Manual track drawing and editing.
GPX import and export (basic KML import support).
Route altitude profile and elevation/slope visualization.
Online route search.
Live tracking and polling (using custom server).
Support for Mapsforge POIs, offline POI search, and dynamic POI loading.
Scaleable interface (e.g. to increase button sizes).
Compass.
Units: Celsius, Kelvin, Fahrenheit, metric, imperial, nautic.
Decimal and degree coordinate modes.
All very comprehensive and much of what you see on the screen depends on exactly which maps you load up - vector maps will scale their elements perfectly as you zoom right in, while 'raster' (bitmap) maps are essentially huge images and will start to get blocky (though main contain information not available in vector form). Cartograph Maps Pro UWP's job is to help you browse these maps, tracking your position and trips and - hopefully - helping you avoid getting hopelessly lost out on the snowy mountains (or, in my case, the boggy fields of a soggy UK)!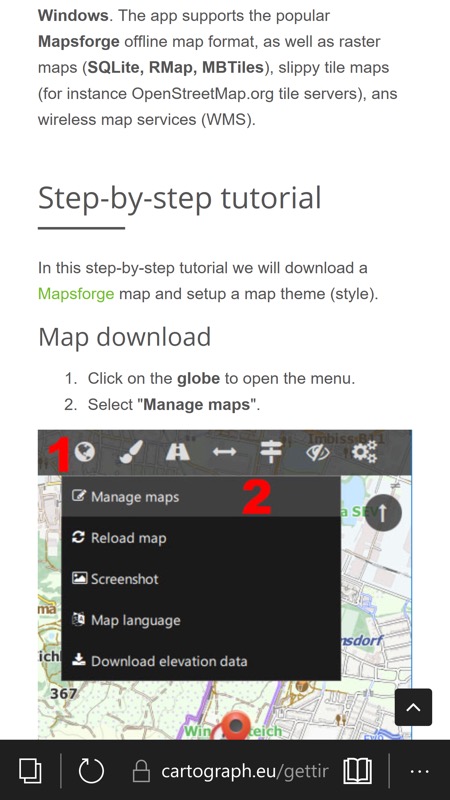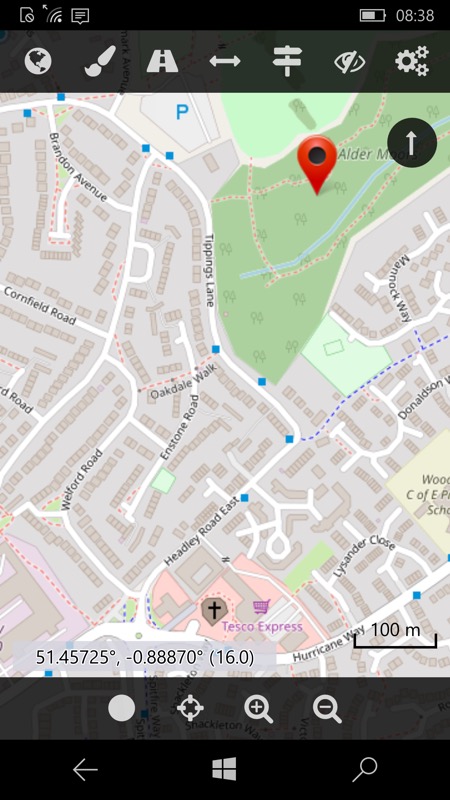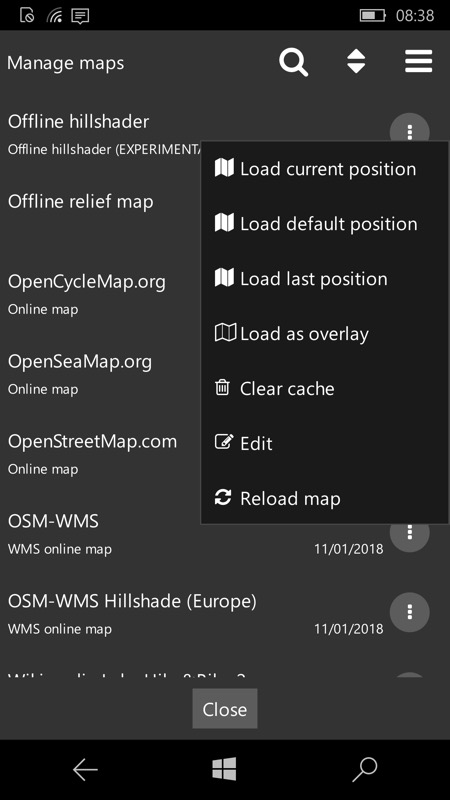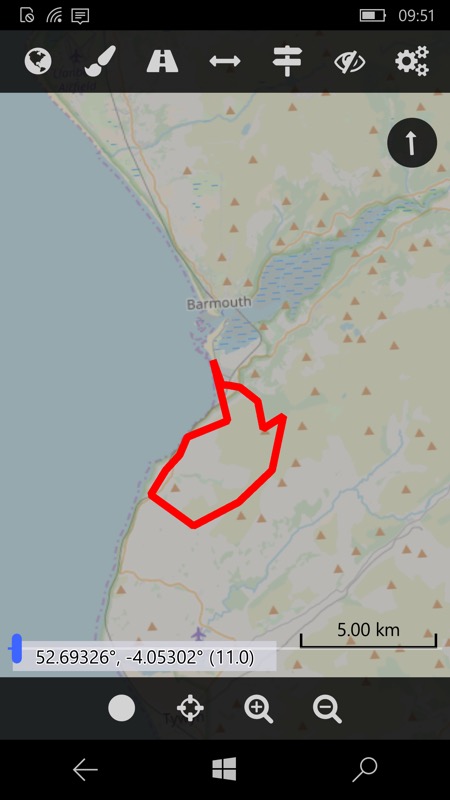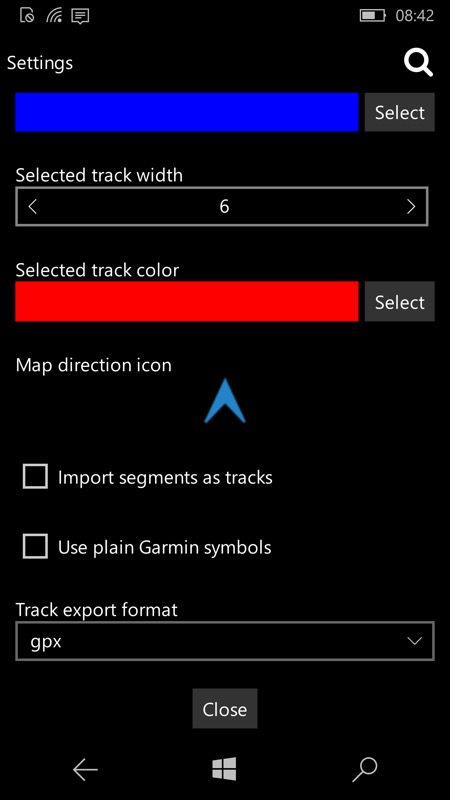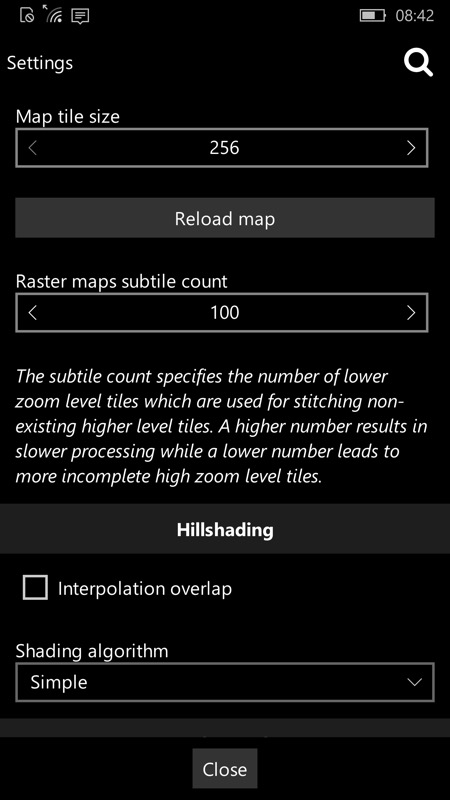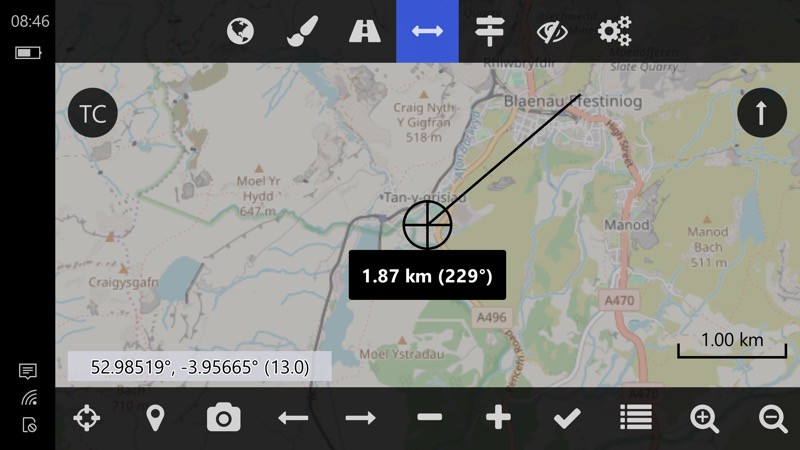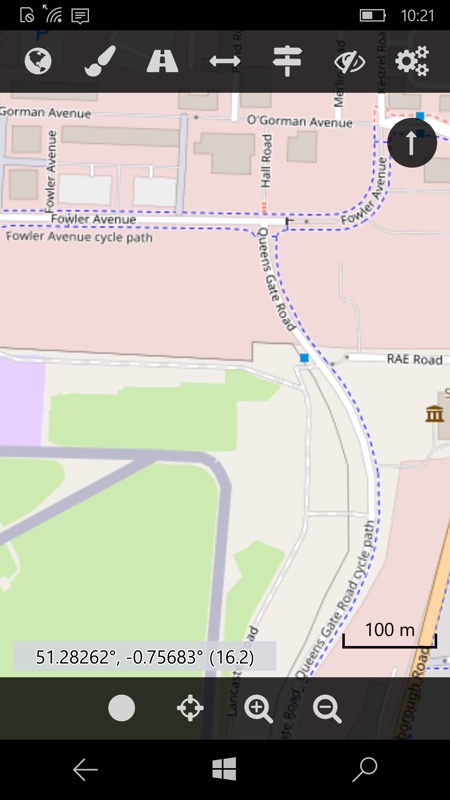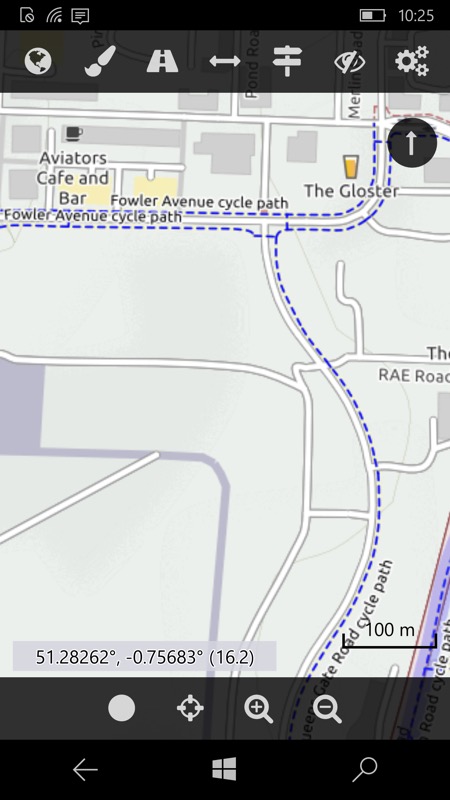 Cartograph Maps Pro UWP is a commercial application, at £5 (in the UK Store) but you'll already know whether this is for you from the screenshots. Certainly, if you can afford the travel, hotels, and more, that make up the expenses of climbing, hiking and trekking, then the price is trivial.
The learning curve is steep, and working out what control does what will take a few days and a few real world trips, but the effort is worthwhile. I did note a few bugs here and there, but the developer does this full time and there are regular updates.
Gilbert, our resident trekker and guest author, is even now planning his next epic journey and will report back from the wilds in part 2 of this review!
Reviewed by Steve Litchfield at