Review:
Speech Central: Voice Reader UWP
Score:
86%
You'll have guessed from its title ("Speech Central: Voice Reader") what this UWP application for all Windows 10 phones (and other computing devices) does. The 'Central' bit is notable though, since this does a fabulous job of rounding up news from a multitude of sources and then you can add your own sites and articles too - all to be read aloud. Maybe you're driving or washing up, or maybe just lying in bed, but either way you want to listen and not use your eyes.
Buy Link | Download / Information Link
From the Store description:
read aloud web articles

read aloud internet headlines and RSS feeds while you pick articles to be read interactively (with wireless keyboard with media buttons, headphones with media buttons, Bluetooth hands-free, Xbox remote control)

import documents, books and emails (Word (docx), PowerPoint (pptx), PDF and many other text file and e-book formats (.epub, .fb2, DAISY)).

export annotated text to the .docx file

create an MP3 file*

multi-language support with the auto language detection (any language that support text to speech on your device can be used)

OCR - camera to speech

background audio playing and buffering for the better quality of speech

sync with Pocket
I got most of this working, as you'll see below. The asterisk besides the 'MP3 mention' is because saving a rendered audio stream is limited to Windows 10 on the Desktop only. But I was impressed with everything else, not least the camera integration, which has obvious benefits for the blind and partially sighted.
Ironically, for an app designed to reduce the need to look at your phone, the best way on the page here to demonstrate what it can do is through screenshots, of course. So here goes!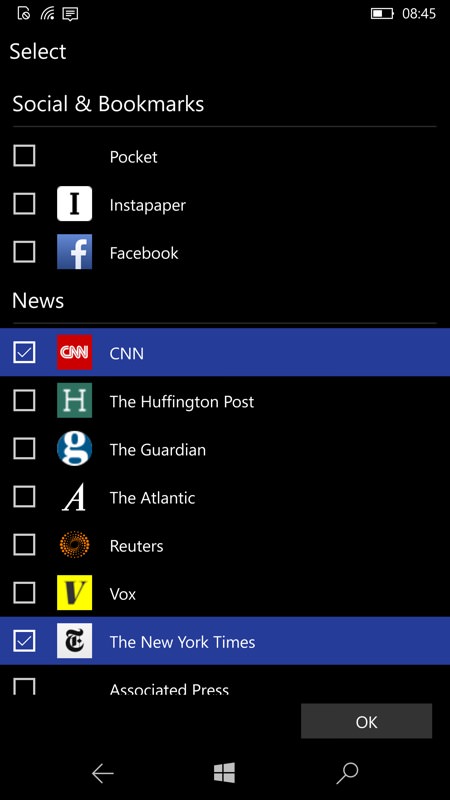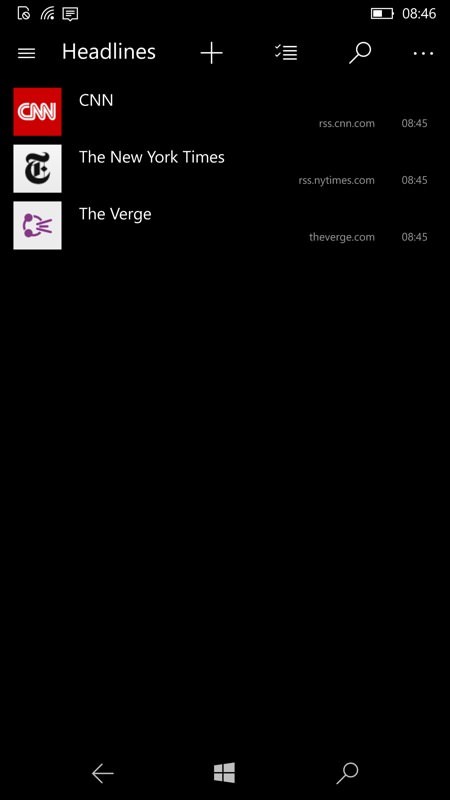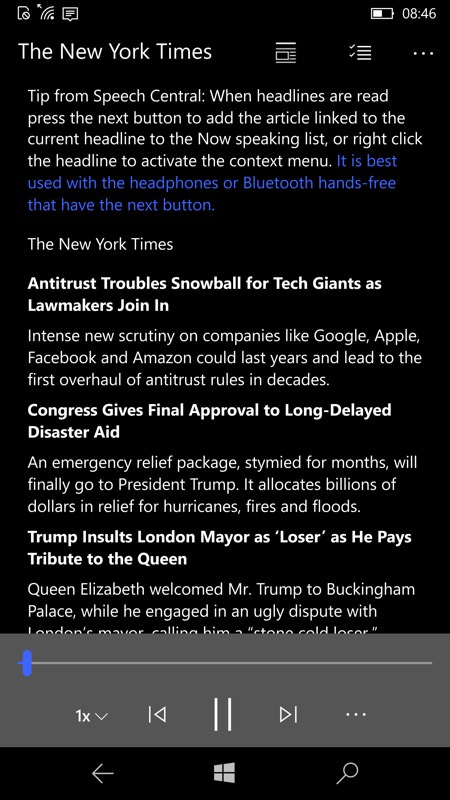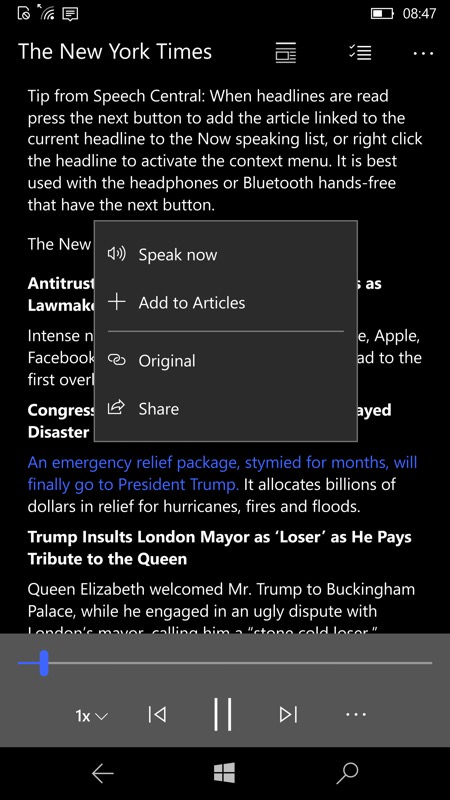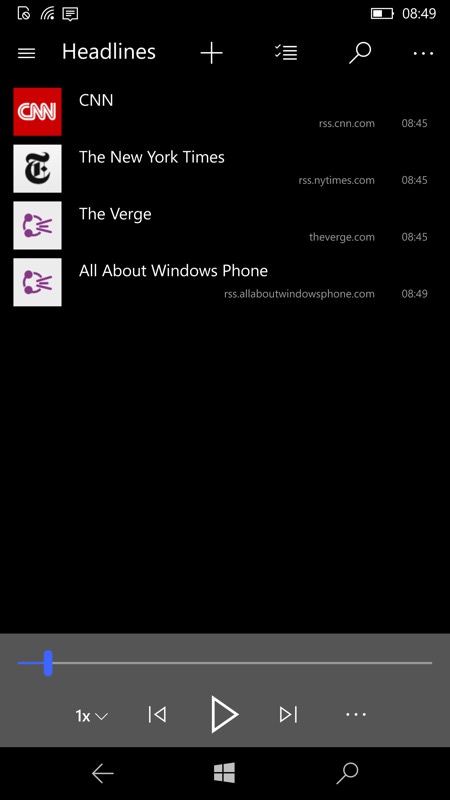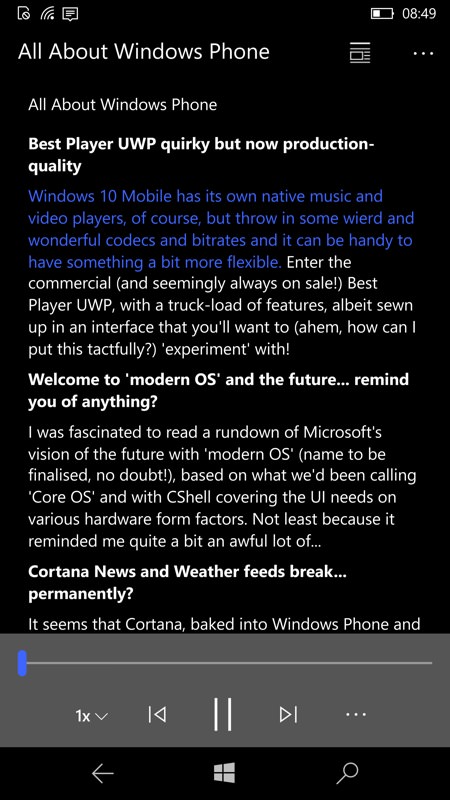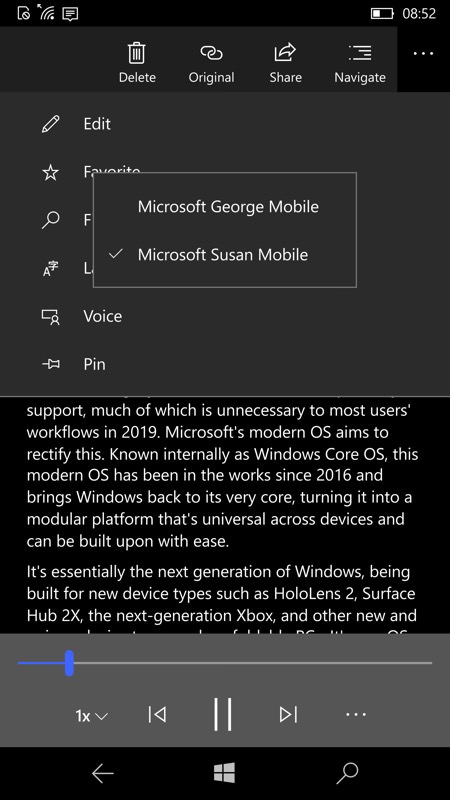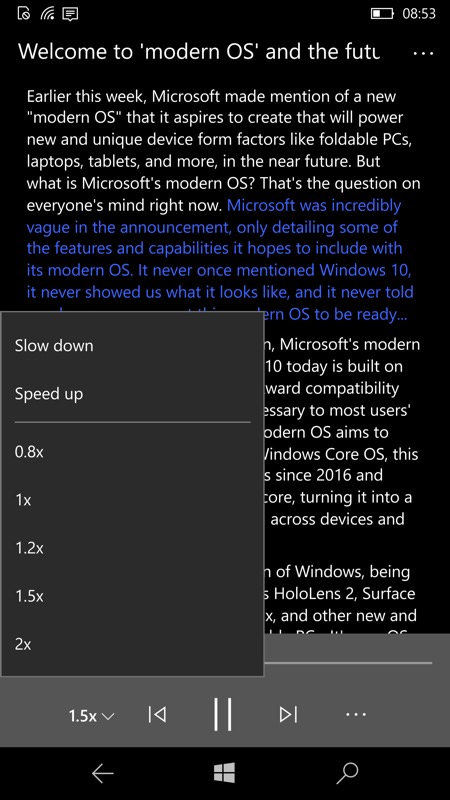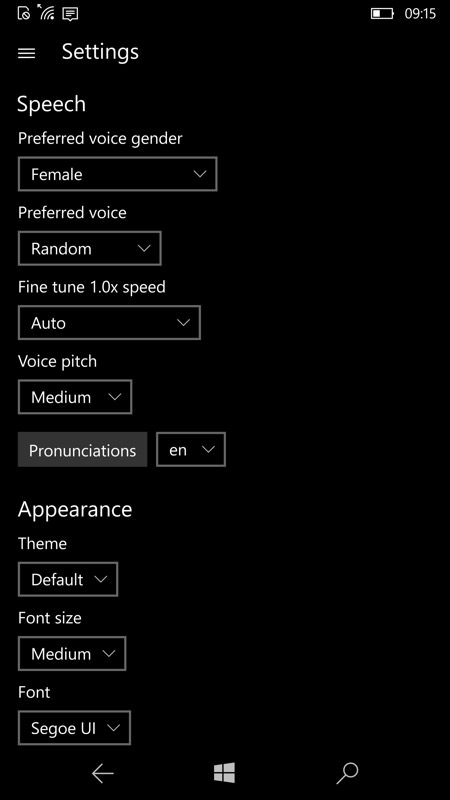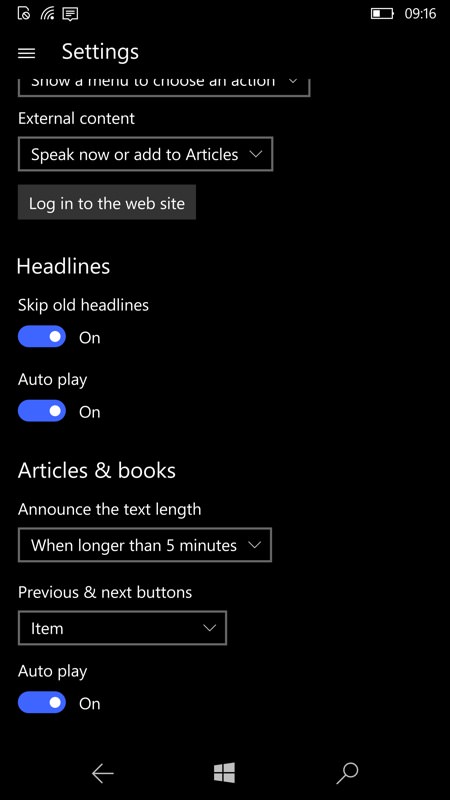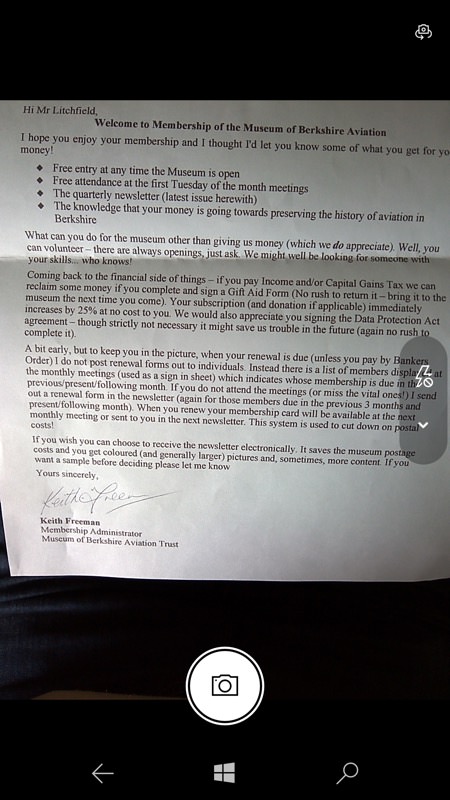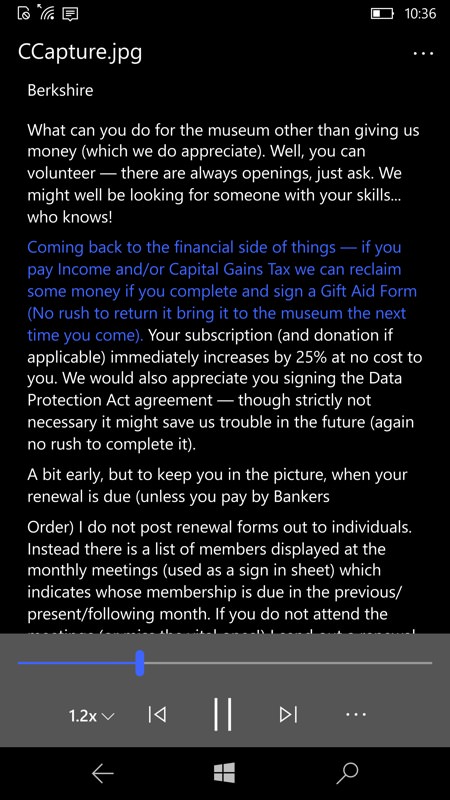 Of the possibilities of using this for partially sighted users, the developer says: "the text to speech interface was tested to be accessible by legally blind users. For people with visual impairments and related disabilities this can be a great assistive technology with many features built specifically for them (Bookshare service integration, DAISY text book, keyboard shortcuts, dyslexia friendly font)." So Speech Central: Voice Reader UWP is of even wider use to the blind than you might imagine. Impressive stuff.
The only functionality mentioned which I couldn't get to work in reasonable time was opening up local PDF and Word documents - I have several of these with dozens of pages and was rather hoping that this app would turn them, effectively, into audio books, but they either took so long to process (they get converted in the cloud, I think) or errored out, and I gave up in the end.
There are other text-to-speech utilities on Windows 10, but none as thorough as Speech Central: Voice Reader UWP. Yes, it's commercial and a fiver or so (on sale) but in this case you're genuinely rewarding the developer for his considerable efforts.
Reviewed by Steve Litchfield at