Review:
edgeTile UWP
Score:
80%
I've featured PAWA UWP a lot here on AAWP over the last six months and that's now a cracking solution for massaging HTML5 web sites and PWA into Start screen-launchable and full-screen form. 'edgeTile' UWP takes a more hands-off approach, concentrating on putting shortcuts on your Start screen in a more customisable fashion but stopping short at packaging sites themselves. Hence you still end up, for web content, with URL bars on-screen, taking up room. The upside is that edgeTile is more flexible, allowing the launching of other resources, plus you can 'save' your creations, as needed.
Buy Link | Download / Information Link
The search for the ultimate Start screen is still something that many of us aspire to, fiddling with the optimum way to get access to everything we need in the fewest pixels possible and with the most attractive graphics. Or maybe that's just me. In any event, edgeTile UWP has been recommended several times in the AAWP comments and so I thought it finally worth a look.
A walkthrough is probably best, so here's edgeTile UWP in action, with review comments as we go: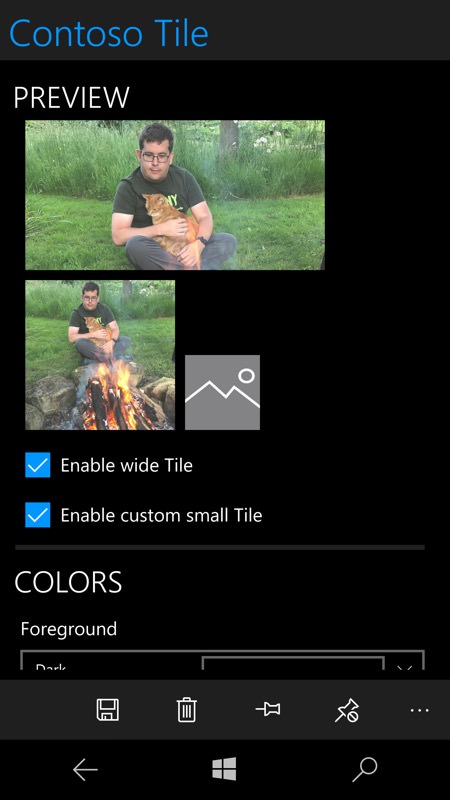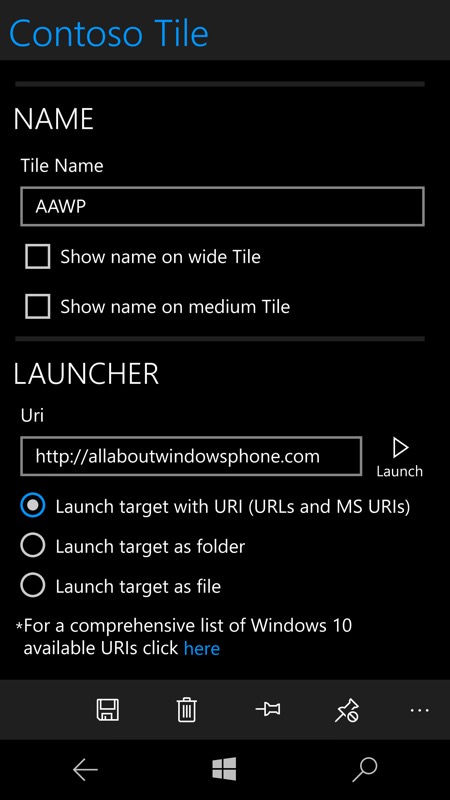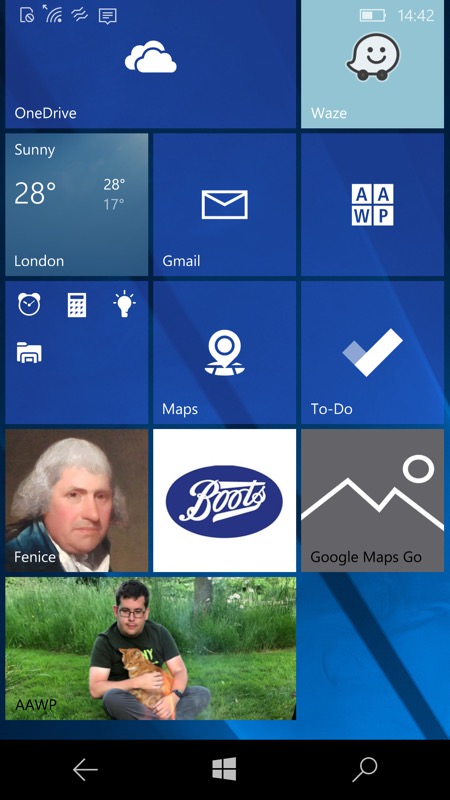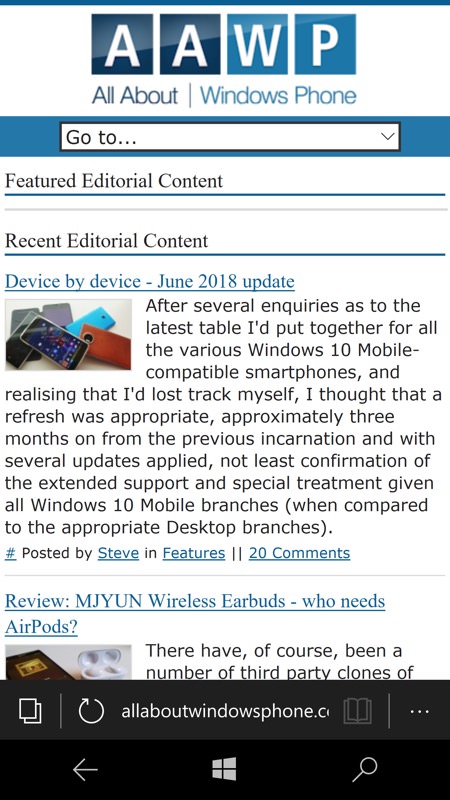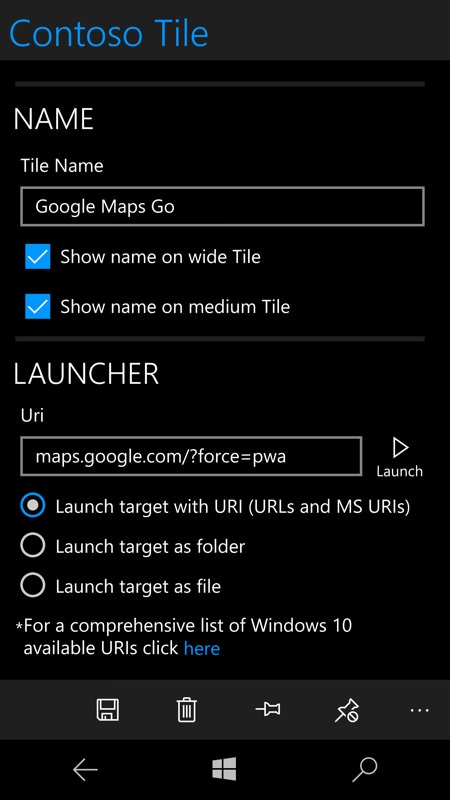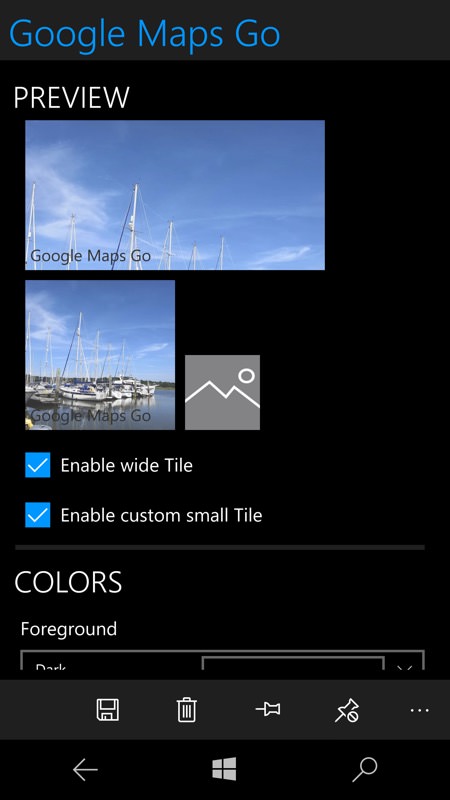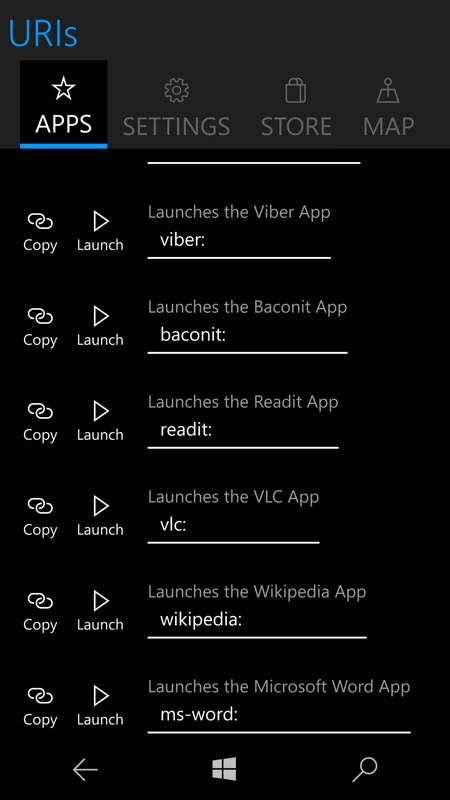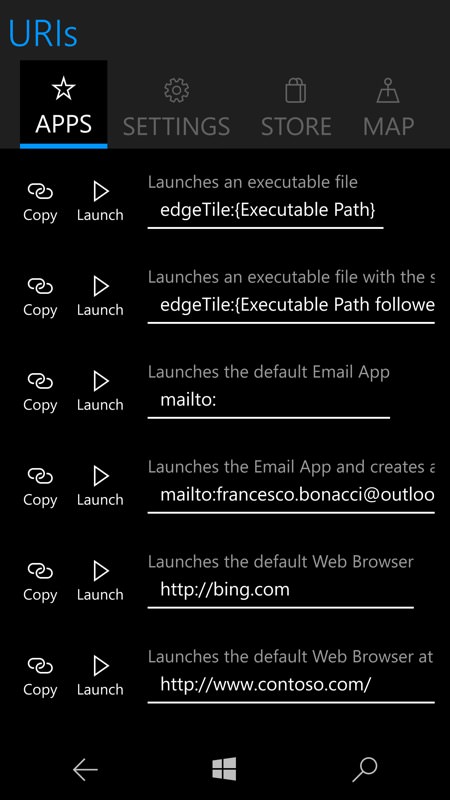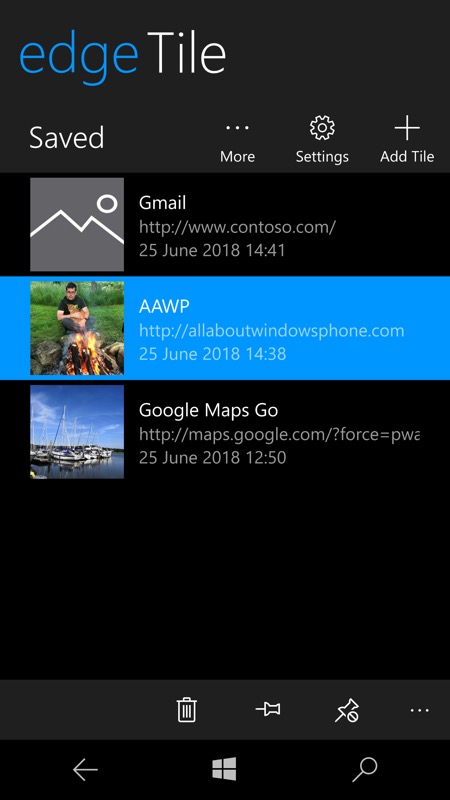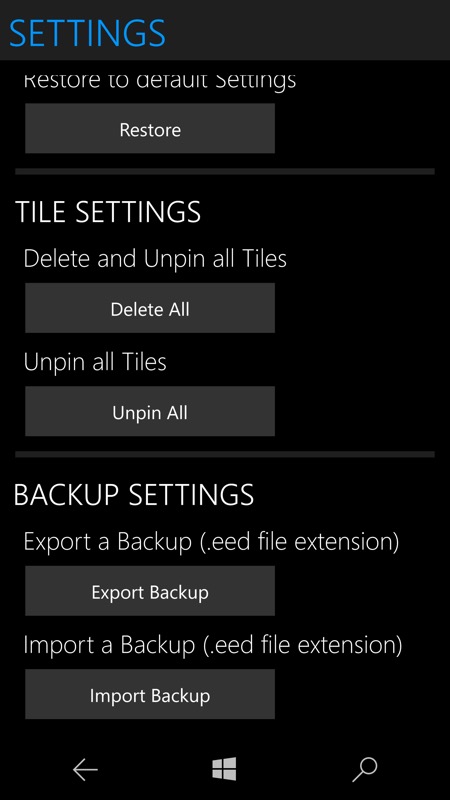 Of course, all this may be over the top for you. And you can already pin web sites to your Start screen, in Edge itself, though with no control over the icon used - but I thought I'd mention it. And then there's the whole PAWA phenomenon.
You can grab edgeTile UWP for free here in the Store. It may well be just the ticket for creating the ultimate power user Start screen!
Comments welcome - you must have used edgeTile, PAWA or some other Start screen aid - so which one works best for you?
Reviewed by Steve Litchfield at