Review:
Diarium UWP
Score:
80%
Another top UWP app for you today, running on anything with Windows 10, but with a mobile-optimised UI in particular. Diarium, as it sounds, is a daily diary - not a new concept on smartphones, but particularly well done here, integrating captured media and social activity into a computerised and exportable whole.
Buy Link | Download / Information Link
From the Store description:
Feature-rich diary app for Windows 10 Mobile and Desktop

Daily notifications remind you to write down your memories

Attach pictures, drawings, audio recordings, tags, people, ratings or locations to your diary entries

full integration into system calendar

automatic integration of your Twitter tweets

Optional password protection of your diary

OneDrive Sync

Backup your diary with importing & exporting the database

Export your diary entries as .docx, .rtf, .html or .txt
Diarium is a commercial application and set at just less than £4 currently in the UK Store, but the benefit of investing in an app in this way is that the developer gets enough income to warrant supporting and updating it - Diarium has been getting weekly updates since its release - very impressive.
Not that it's perfect yet - layout on a larger (e.g. Continuum) screen is often sparse, plus the sync option seems to be at the database level rather than at an entry level, meaning that if you've edited entries on two different devices (e.g. PC and phone) then you're going to lose data overall if you're not very careful. Sync needs to be foolproof.
Diarium impresses overall though - here's a walkthrough: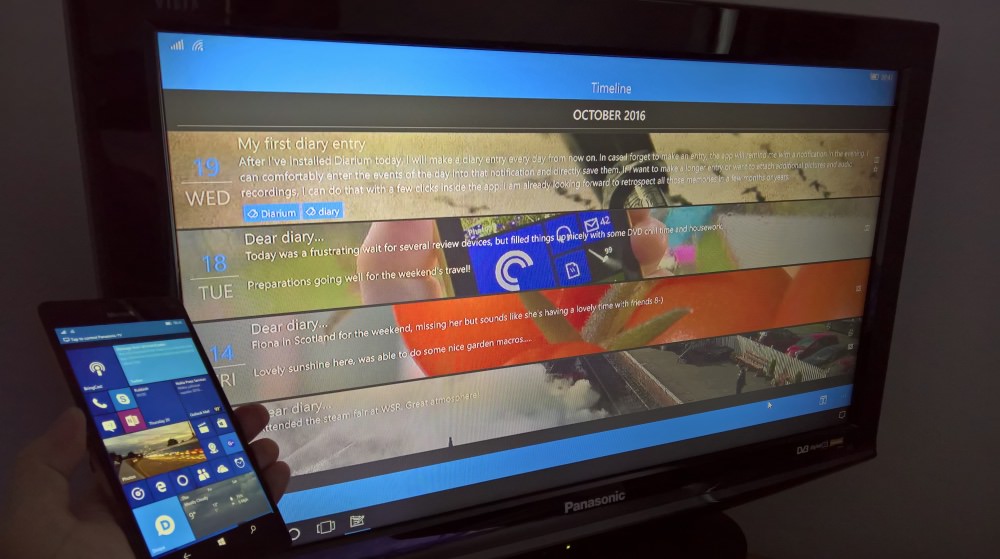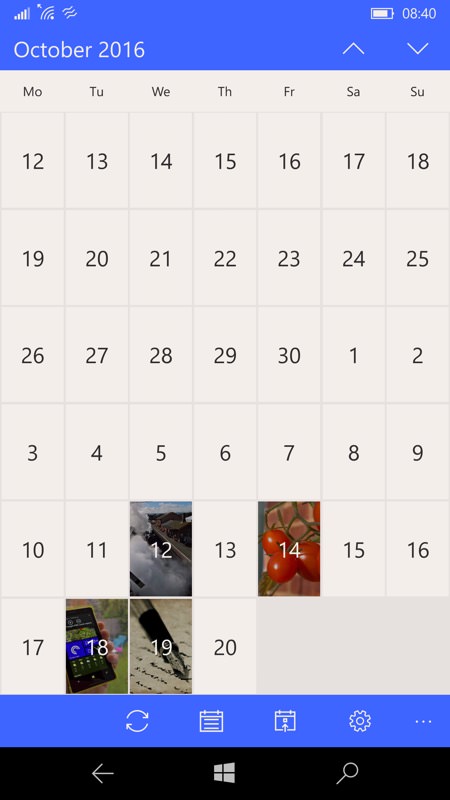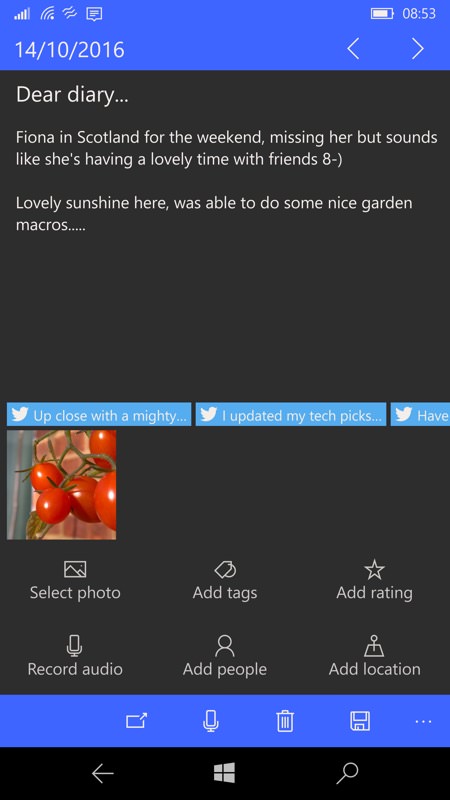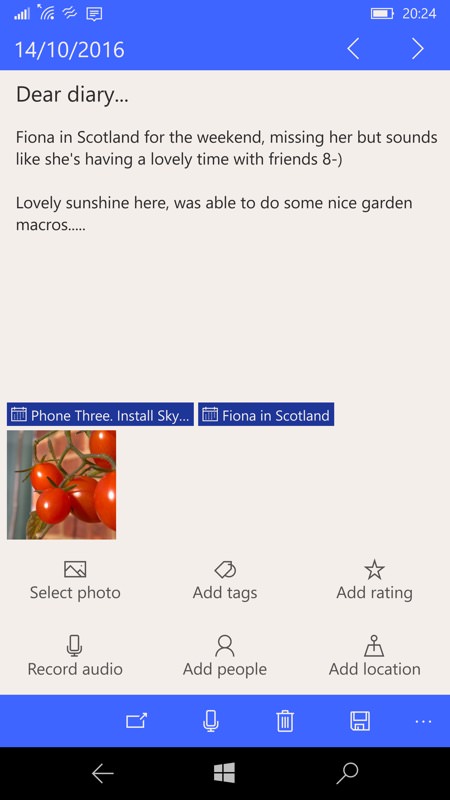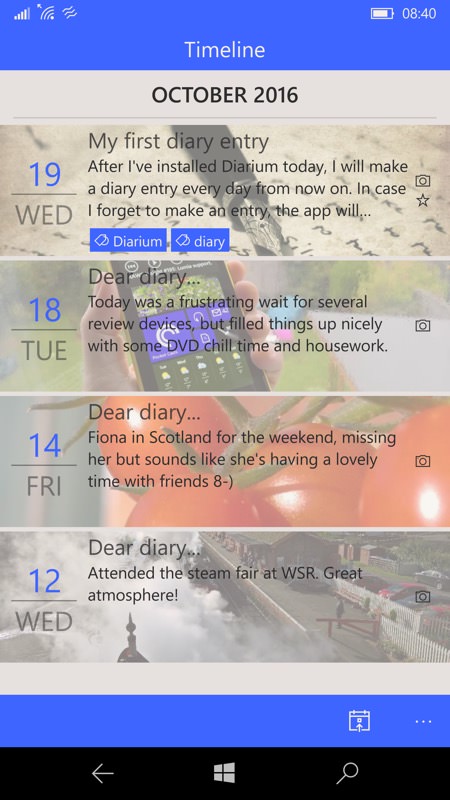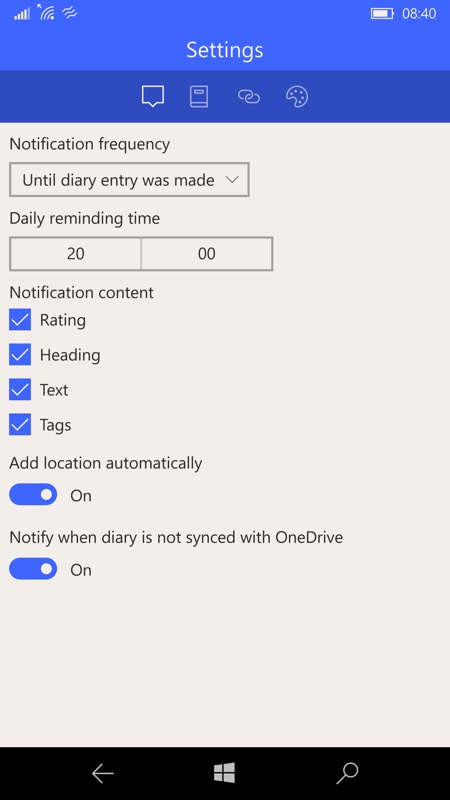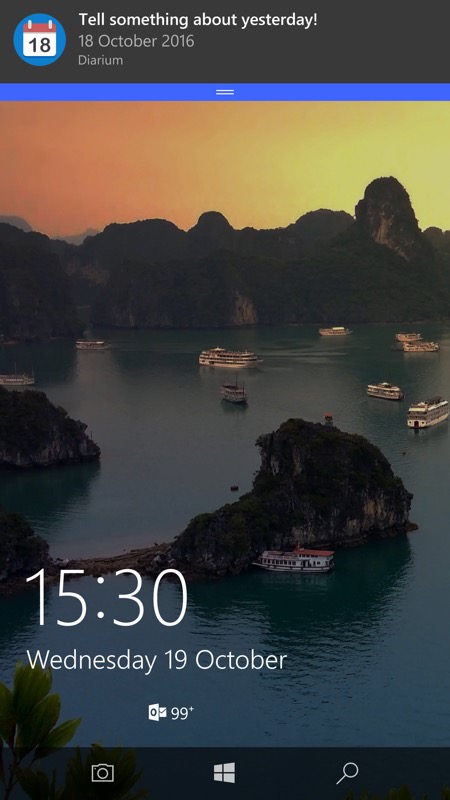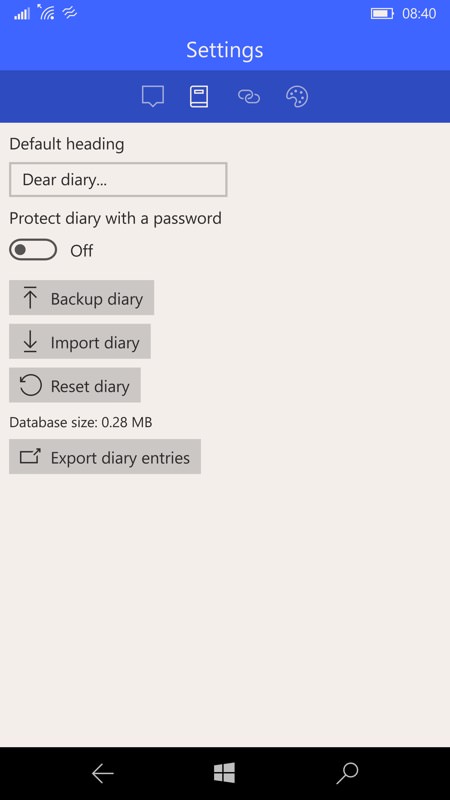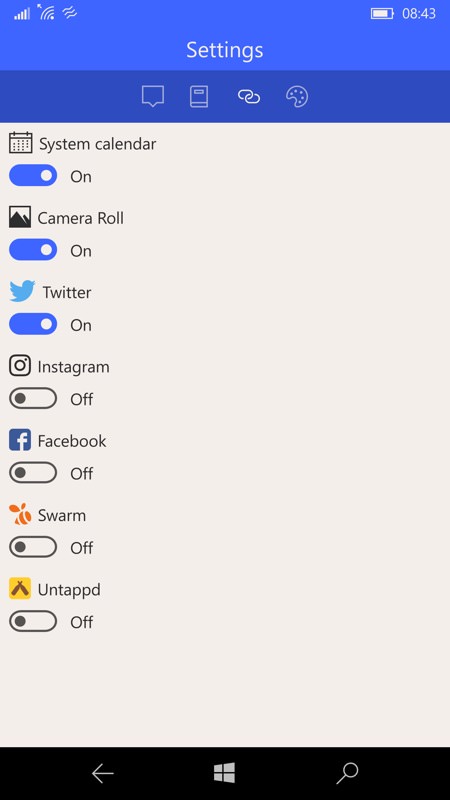 You can buy (invest in!) Diarium here in the Store. It's worth it - and it's an application that will continue to improve through the rest of the year and beyond, I'm sure.
Reviewed by Steve Litchfield at