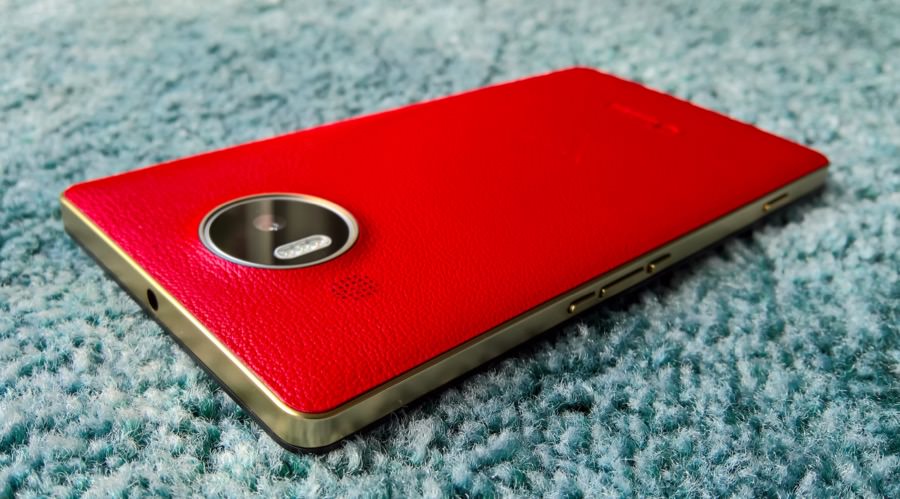 As usual with these premium after market back covers, they have full NFC and Qi antenna/coils, just as the original thin plastic backs that came with the Lumia 950/XL. I've reviewed several in the past here on AAWP: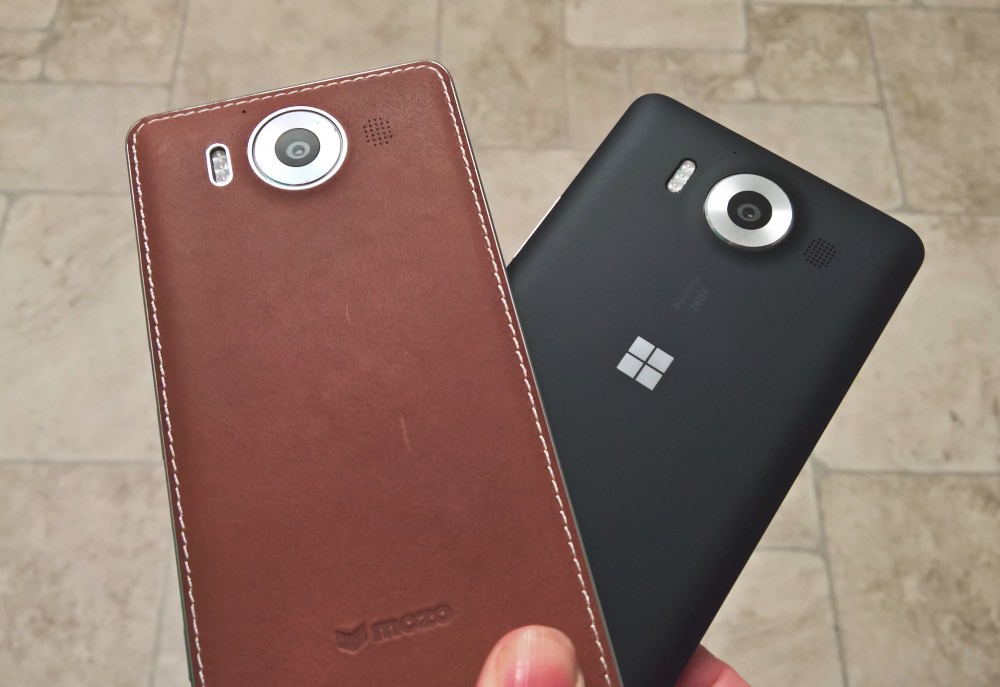 Aside from my own personal collection (hands off!), the real question at the start of 2021 is where can you actually buy these anymore?
Option A is your local eBay, of course, but the Mozo cases do have painted on faux-metal sides and your average owners is going to wear or chip this paint, so buying second hand from A.N.Other will get you a cheaper Mozo case but also one that looks a bit tatty.
Option B, and the point of this feature, is to buy new. Official original distributors have largely cleared their stock cupboards by now and you'll see 'Discontinued' or similar on old listings. But the physical cases that were made by Mozo and ordered into stock must be somewhere, and they end up on lesser known reseller sites. Half an hour's searching found the following two, for example, both seemingly with plenty of stock: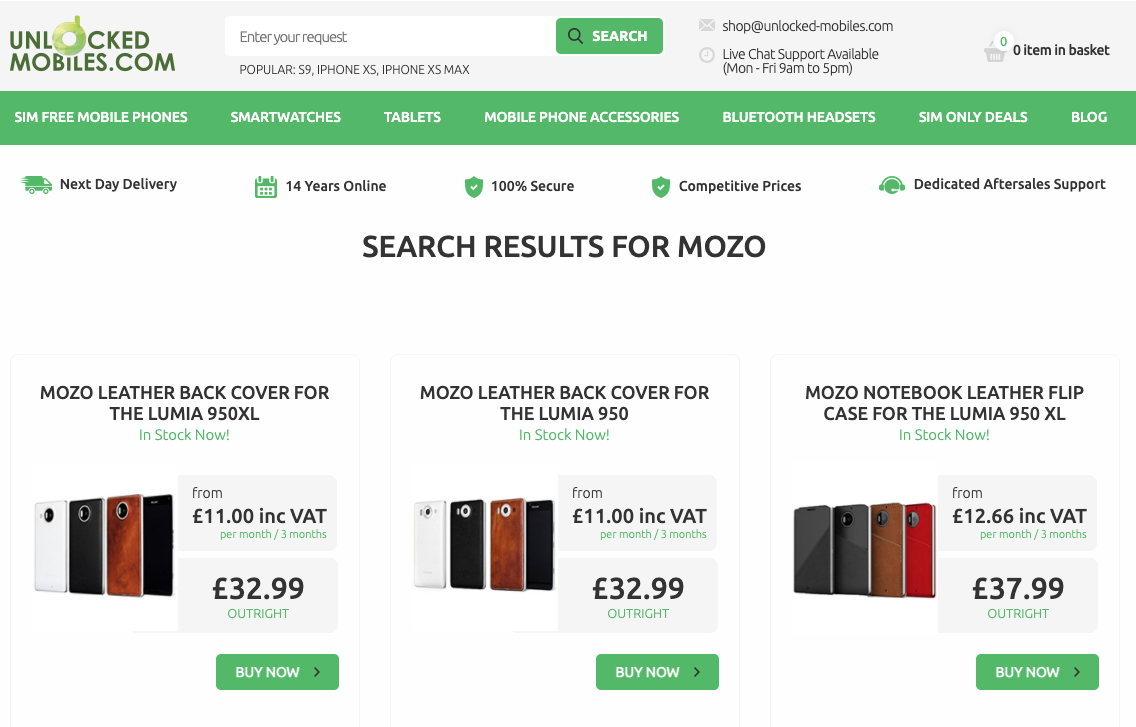 UnlockedMobiles.com have these options (plus one more not shown), all in stock and with all original Mozo colour options.
Meanwhile, A2Z Solutions have the walnut and leather back covers, both with more than 10 in stock.
The price of a genuine Mozo rear cover has always been in the £30 region, so these prices indicate genuine product. And a little more for a folio variant.
Both sellers look 100% legitimate, but I'd welcome data points if you order from them and end up disappointed. Of course, there are bound to be other resellers of accessories, especially in other parts of the world, so do feel free to put links in the comments below.
The Mozo covers have always felt so premium - and remember that the Lumias probably don't need an external TPU case because of the whole 'replace the back' philosophy. So, unlike with the finishes on some Android phones, you actually get to handle the natural materials every day.