Here's the changelog for the new v1.4.3.0 since v1.3.6.0, last featured here on AAWP:
Added swipe functionality to "unplayed" and "downloaded" lists
Added active downloads badge
Improved "Auto refresh on background" feature
Added support for Hungarian language
Added support for the Xbox One
Improved RAM management and bug fixes
Some screens of Grover Pro in action, as at this update: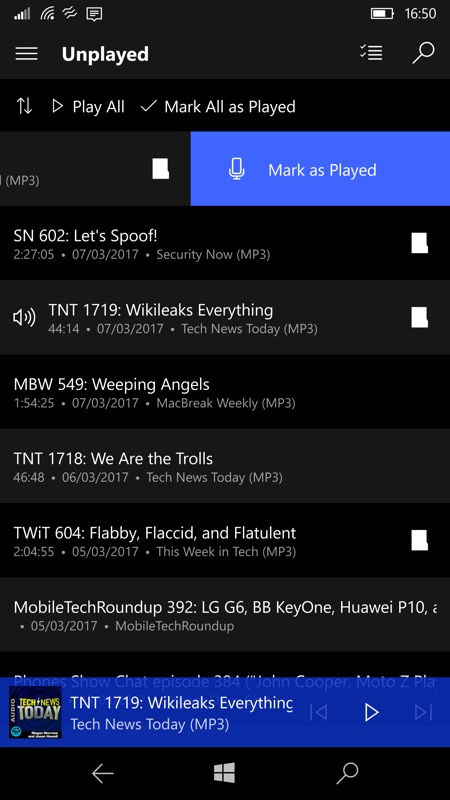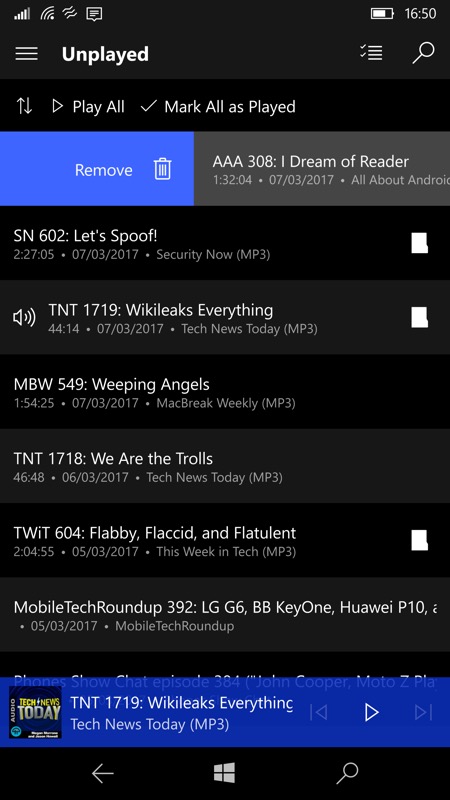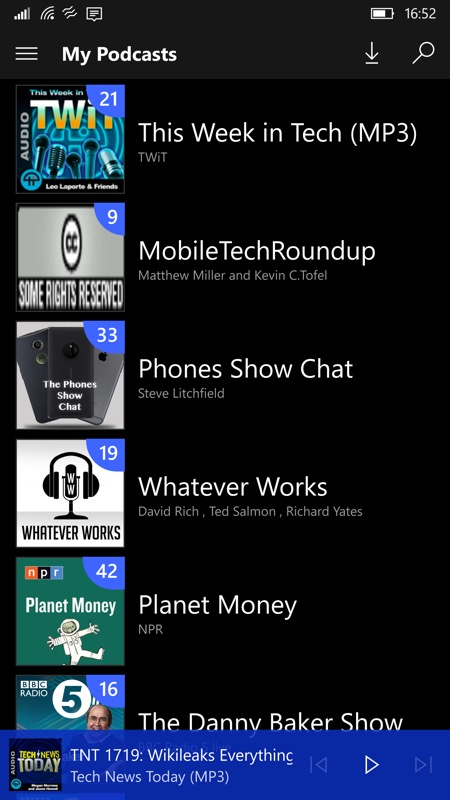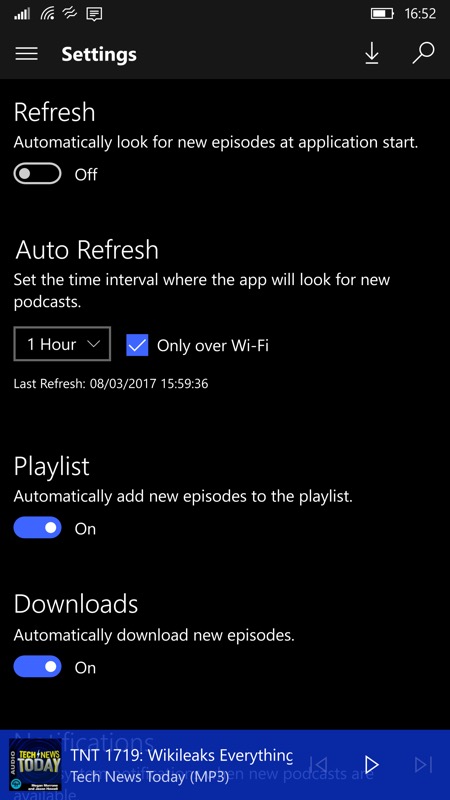 As ever, you can buy Grover Pro here in the Store - it's well worth the couple of pounds. Right now it's the most fully featured UWP podcatcher on Windows 10, though we're still waiting for the likes of BringCast to mature and for OneCast to finish development.
See also my complete roundup of UWP podcatchers!
PS. Usual bonus shot of a Continuum hook-up: