You'll get an idea for how pretty this is (especially on AMOLED screens) from the screens here: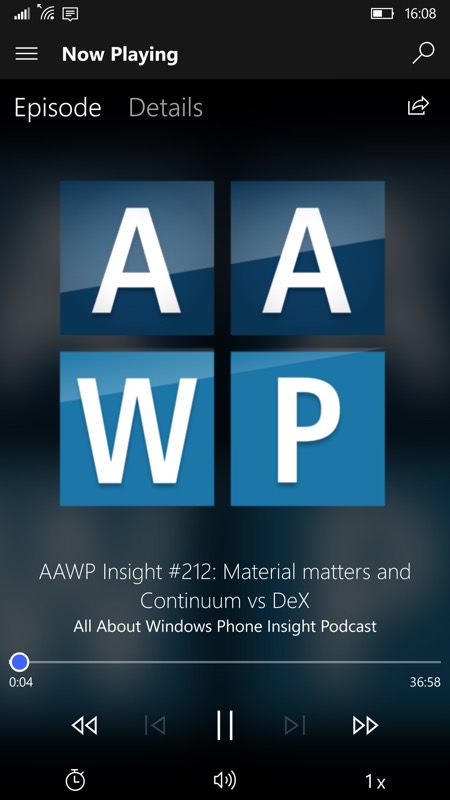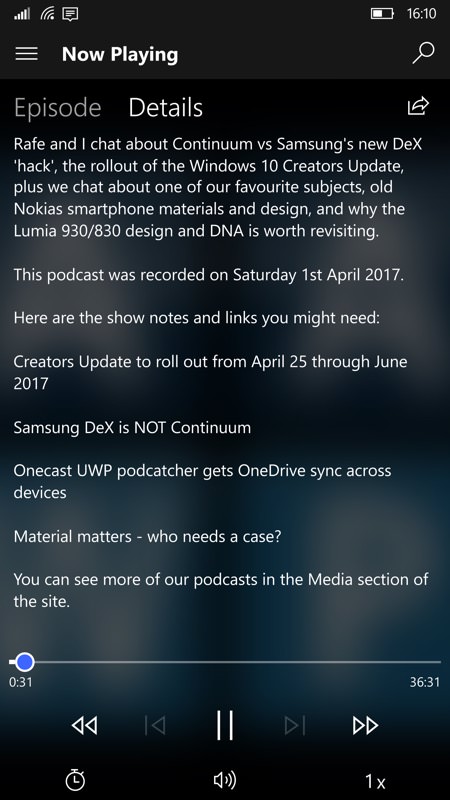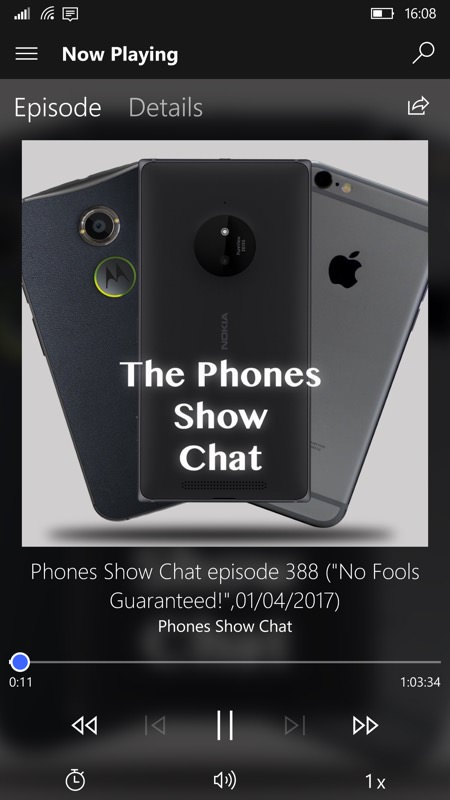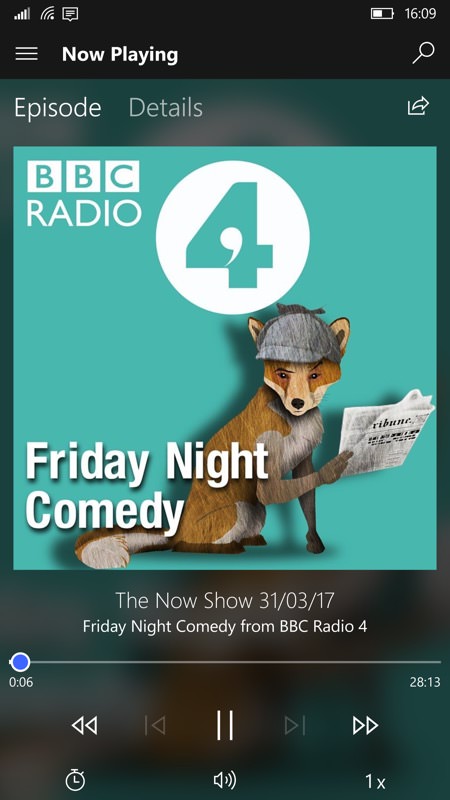 As ever, you can buy Grover Pro here in the Store - it's well worth the couple of pounds. Right now it's the most fully featured UWP podcatcher on Windows 10, though we're still waiting for the likes of BringCast to mature and for OneCast to finish development.
See also my complete roundup of UWP podcatchers!