Here's the changelog for v1.5, over and above v1.3, which I featured here, back in December 2017:
Added HotKey Support on NowPlaying Screen (spacebar + arrow keys)
Added Progress Ring to Delete App Data
Added Loading Indicator to Discover Page
Added Option to Only Play selected Track
Added Auto Refresh Setting
Fixed Settings Page Alignment
Added OneDrive Podcast Sync
Added OneDrive Smartlist Sync
Added OneDrive Playlist Sync
Added Custom Start Page Setting
Added Discover Region Detection
Added Option to Open Podcast Website
Added Pre-Built Smartlist of All Podcasts
Added Option to Skip Next Track if Streaming Required
Improved Settings Organization
A couple of screens of interest: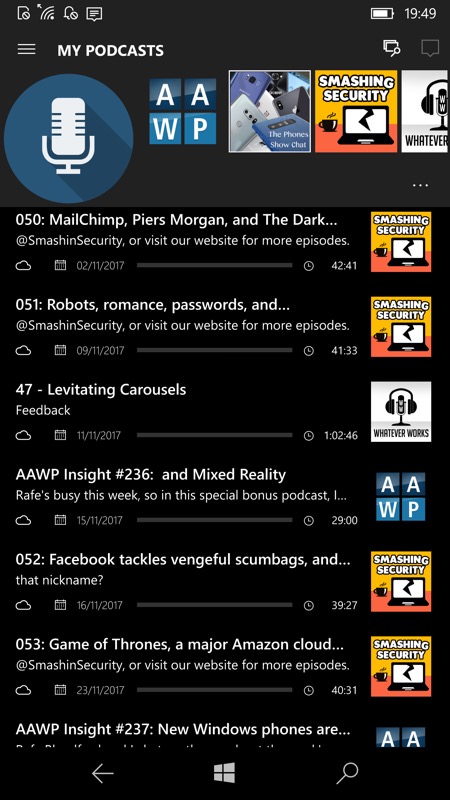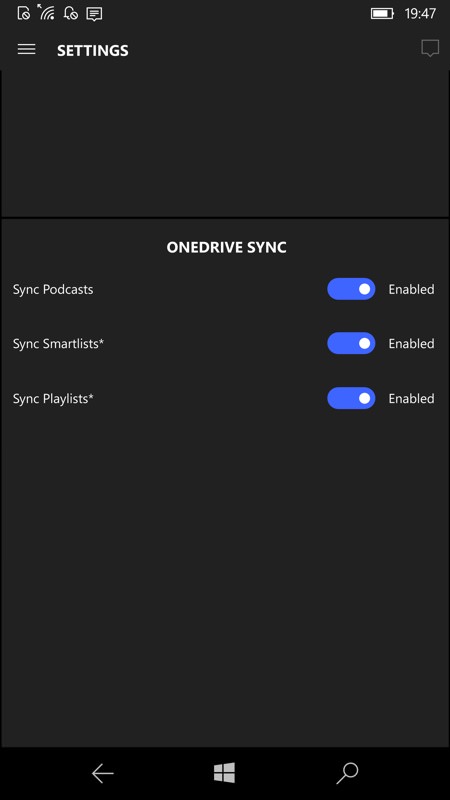 You can grab MyPodcasts UWP here in the Store. It's a very valid alternative to Podcast Lounge, Grover Pro, and other UWP stars. Have you tried it?