Here's what's new, for v1.5.9, since the last time we featured Winsta UWP, back in May:
added shadow effects in the UI
fixed a bug in listening to voice messages which conflicted
fixed an issue in empty direct inboxes
added a shadow under usernames in Stories and Highlights so that they're easier to read with white backgrounds
improvements to Live player
general improvements and bug fixes
added Unsend feature to direct messages
fixed an issue in loading image thumbnails throughout the UI
Winsta UWP is running at a new sub-version every week, all very impressive.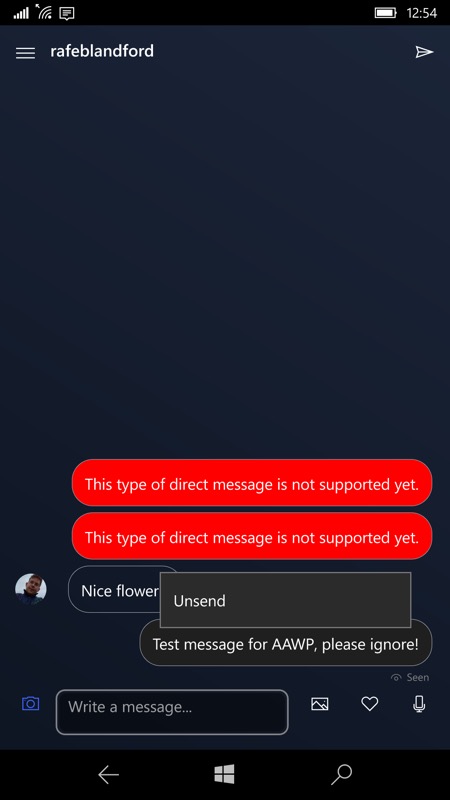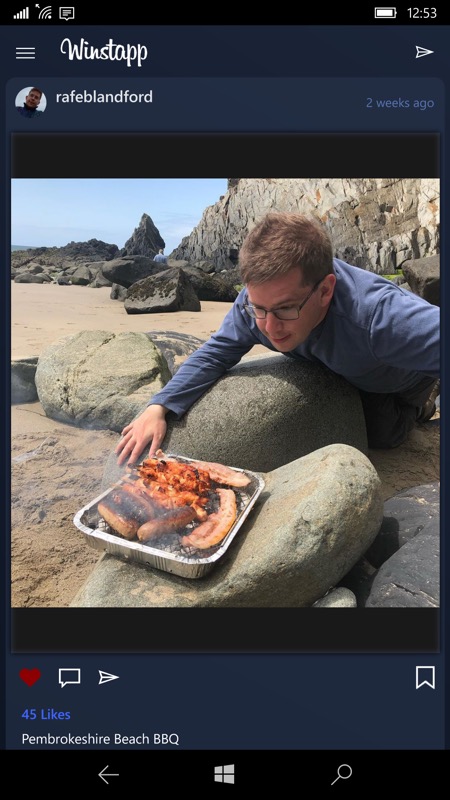 Winsta UWP has a very active developer and there's an Insider user community here on Telegram. (Access the latter through Unigram UWP!)
As I stated before, Winsta UWP is highly recommended. There's a lot to like about Winsta's speed and UI, it's a breath of fresh air - you can directly encourage the developer by buying Winsta, since it's a couple of quid in the Microsoft Store. Go on, if you want to see this updated further, buy the developer a cup of coffee in this way...