Here's the current listing, anyway: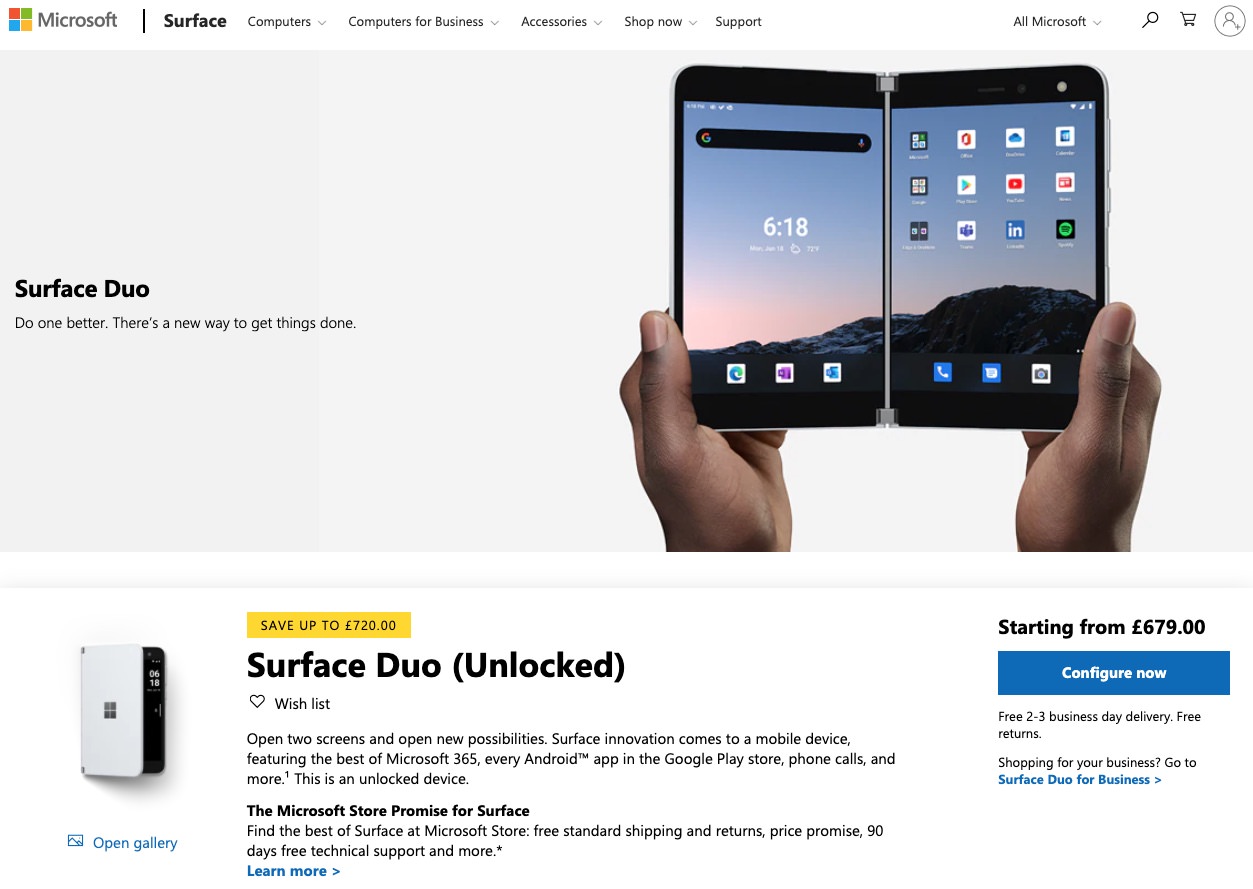 Again, somewhat insulting to UK users that this huge price drop comes half a year after similar drops in the USA, but it's best to take it at face value. It's either worth it now or it's not, as-is. In terms of software, the Surface Duo should get its long, long-awaited Android 11 update 'soon' - though you have to wonder, after all this time, if this will stay on Android 10 (with security updates) and the Duo 2 will launch with Android 11, etc. Bringing the Surface Duo to where it should have been all along.
Of course, the Duo 2 will also launch with a silly price (£1400 etc) and then we start the cycle all over again. The Duo 2 has been spotted with triple camera bump, but take those images with a pinch of salt, since they could equally well be of one of the many Surface Duo/Andromeda prototypes that Microsoft was considering.
PS. Other pieces from us on the Surface Duo: