Review:
Movie Creator
Yes, yes, technically in 'beta', but Microsoft's betas on Windows Phone are usually very stable and I had no compunctions at giving Movie Creator the full real world experience. As the name suggests, it's a way of stitching your own captured media (in my case on the Lumia 1020) together to create something professional and, hopefully, wonderful. And yes, I include the result of its rendering below for you to scrutinise.
Buy Link | Download / Information Link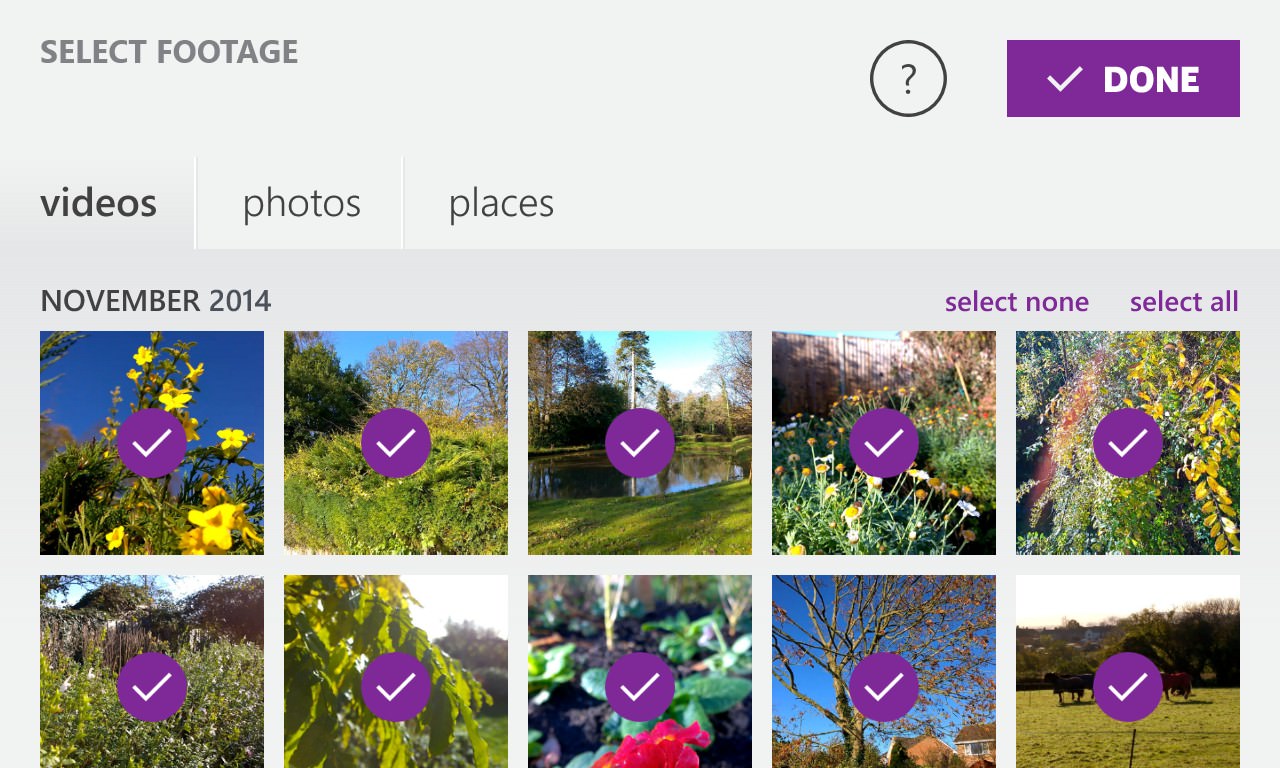 Tagging media to be included...
If the idea of creating video sequences on your Windows Phone sounds familiar, that's because there has been a rush in video editors since Windows Phone 8.1 appeared, with opened up access to file systems and a mature imaging SDK. And now there's one more, Microsoft has followed up its own rather nice Movie Moments with a full compositor/editor and I have to say that it's arguably the most impressive tool so far. True there are a few minor glitches, true there are no inter-clip transitions (yet), but then Movie Creator is still in beta, so I think we can cut it a little slack.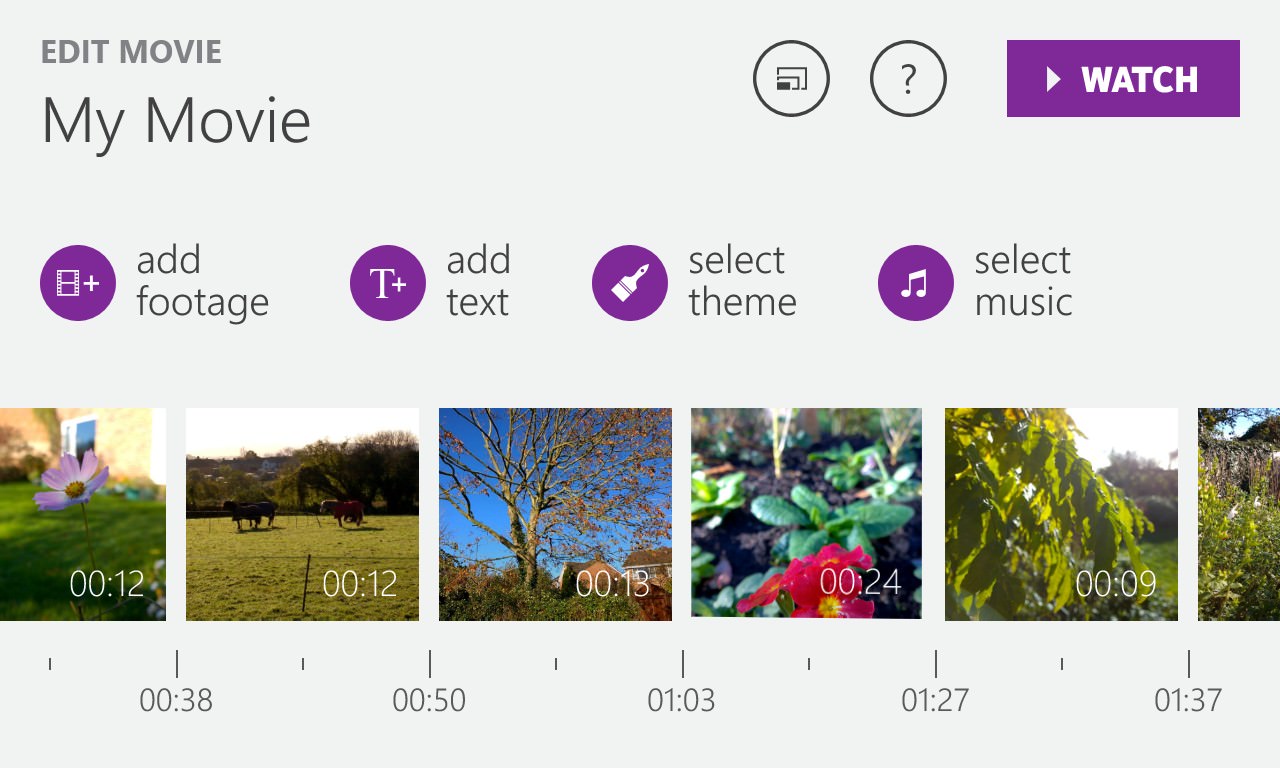 Most importantly, the interface and ambitions here are top notch, reminding me in a way of desktop 'consumer' video editors like Pinnacle Studio and Apple iMovie. Each video clip or photo in your project can be trimmed, annotated, panned, zoomed, filtered, and so on, with each retaining its properties even if you re-order your clips (videos and photos) later on. It's really rather sophisticated, and with a myriad of possible output resolution options.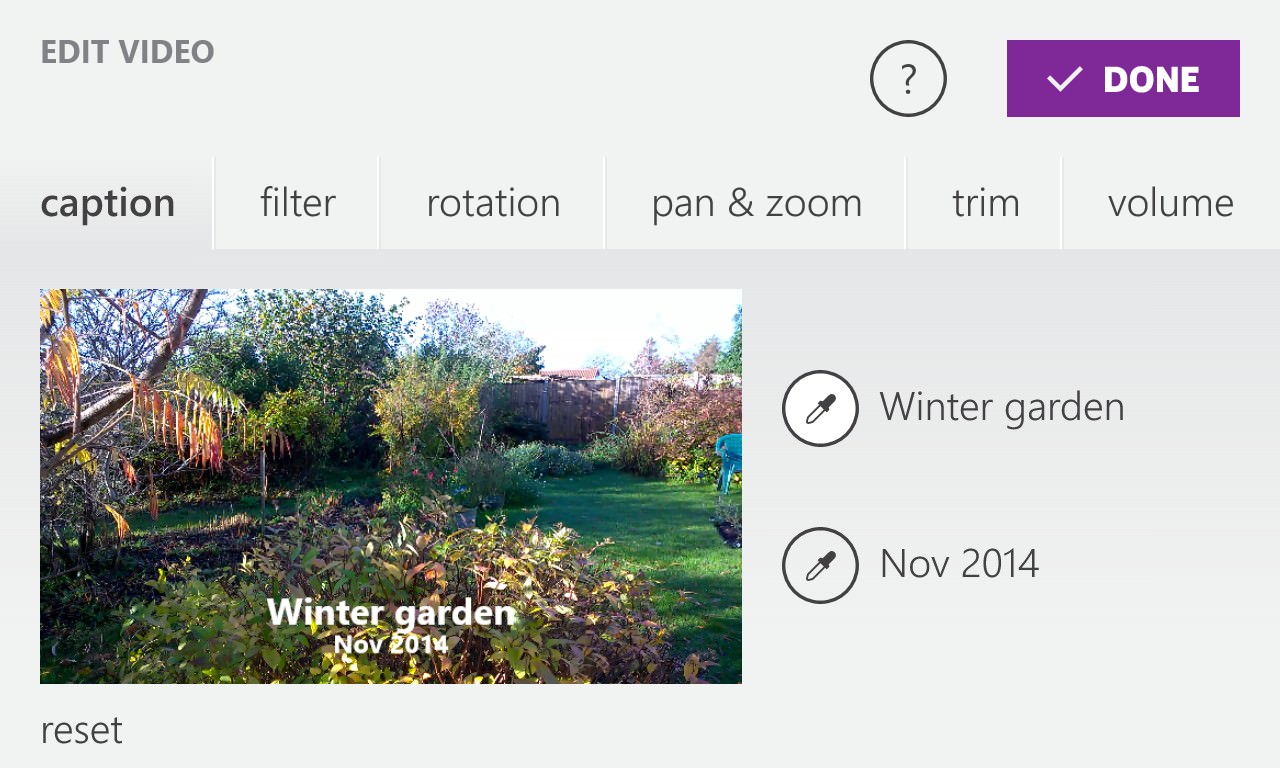 Adding captions to a clip...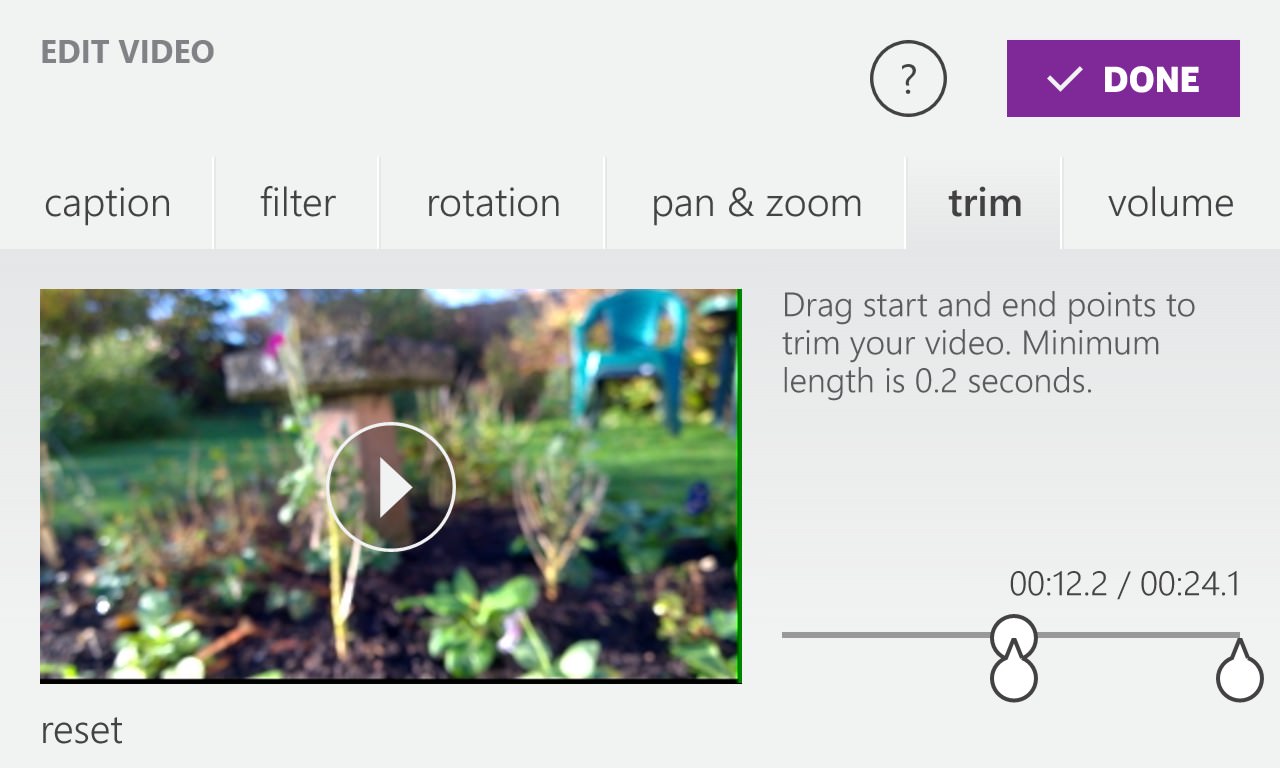 Starting, as you might expect, with intro tutorial screens, Movie Creator then does a great job of presenting all your captured media, sorted helpfully by type (photos, videos) and by place (if GPS info was recorded, for images), and also presented in reverse chronological order, assuming that you're most likely to be trying to assemble footage that you've recently taken.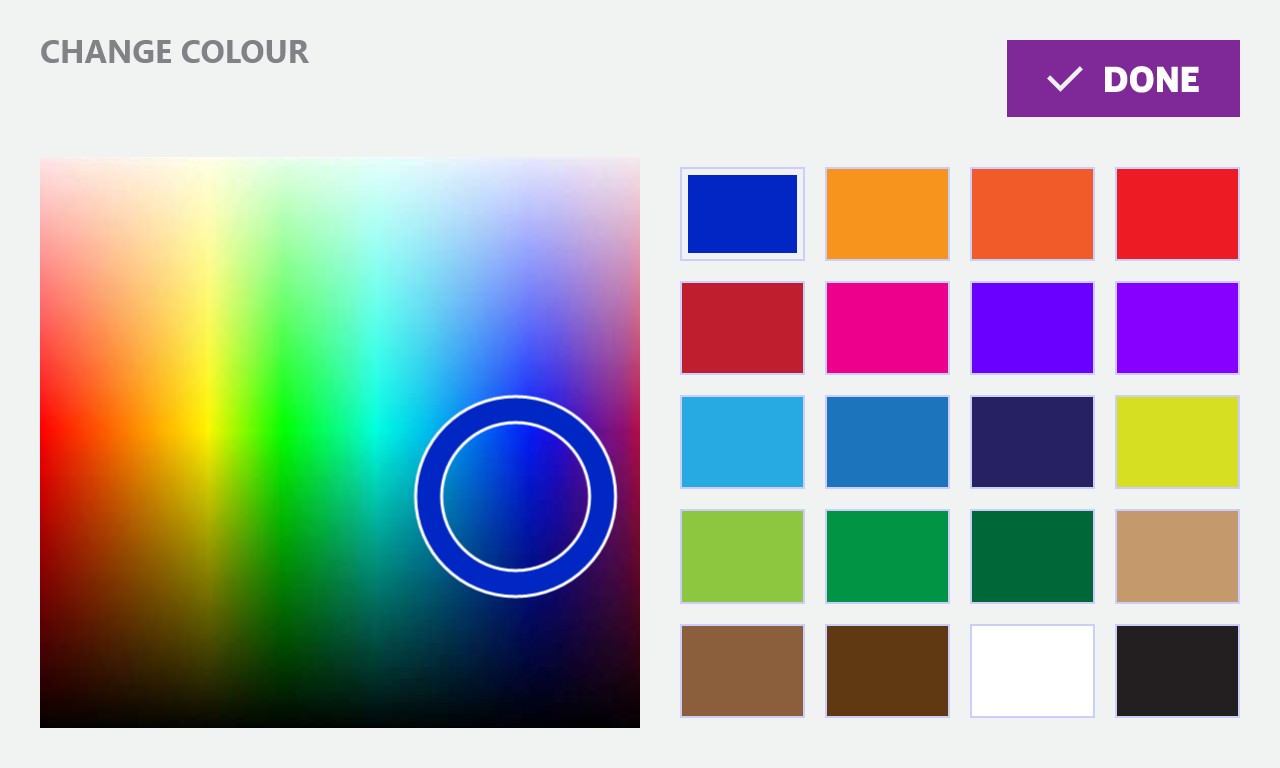 Picking a colour for a title...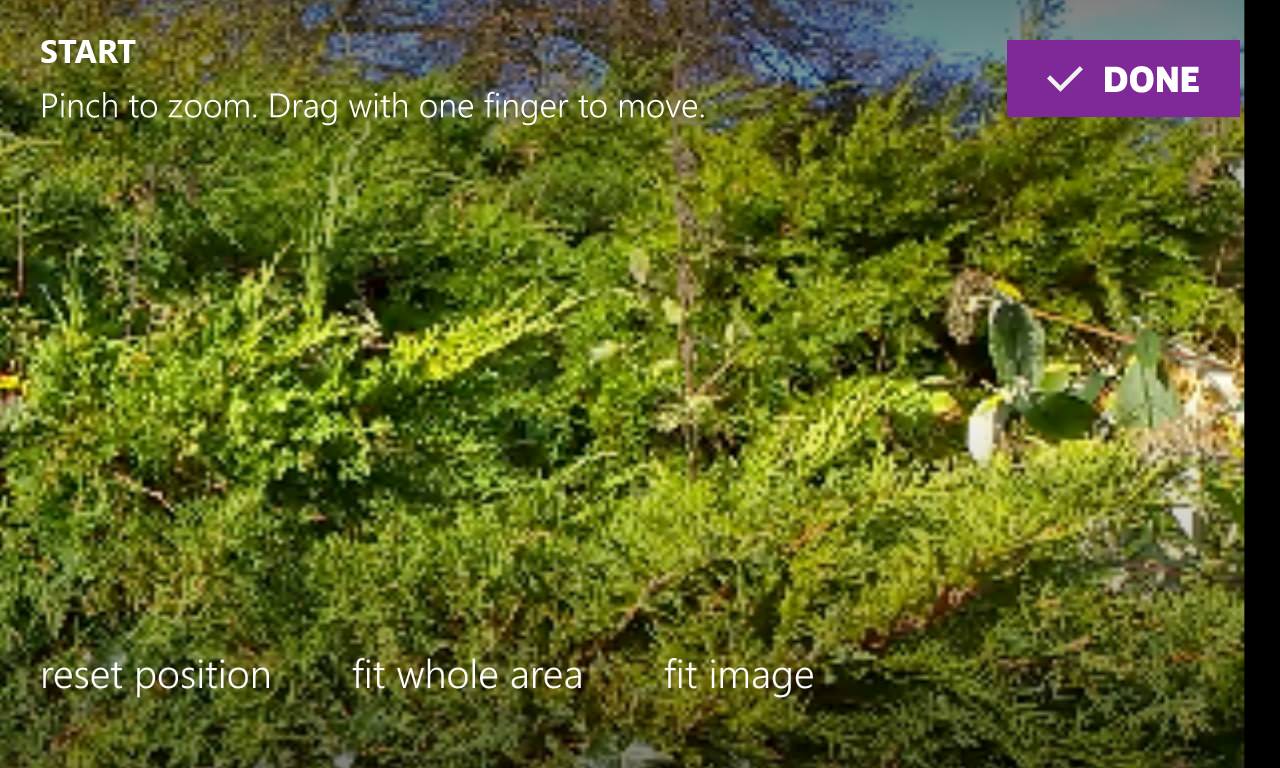 Essentially, you tag everything you want in your project and then - bang - it's in. Of course, you might now want to reorder clips (by long pressing and then dragging in the main view), and to alter them each in some way. Many of mine needed trimming slightly, for example (just keeping 'the good bits'), several needed titles and subtitles, and several more were modified in various ways so that you can see how Movie Creator works (in the example, embedded video below).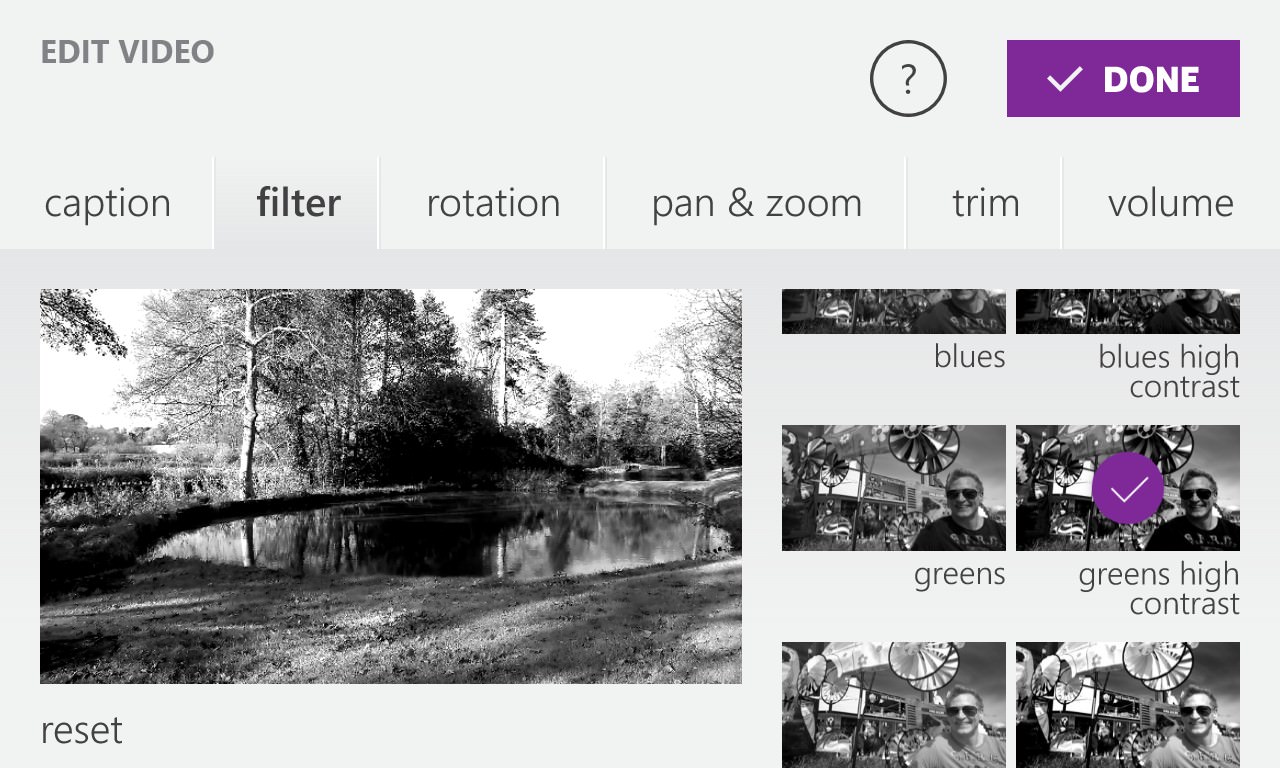 Trying out various video filters...
There's the facility to 'theme' the whole project (with a video frame and filters), but I'm a purist and didn't go down this route. I suspect the built-in themes account for a sizeable part of the 200MB or so that this app needs installed in your Windows Phone. Interestingly, although you can add music (project-wide), no music is built-in, despite the install size, so you'd have to pick one of your own on-device tracks.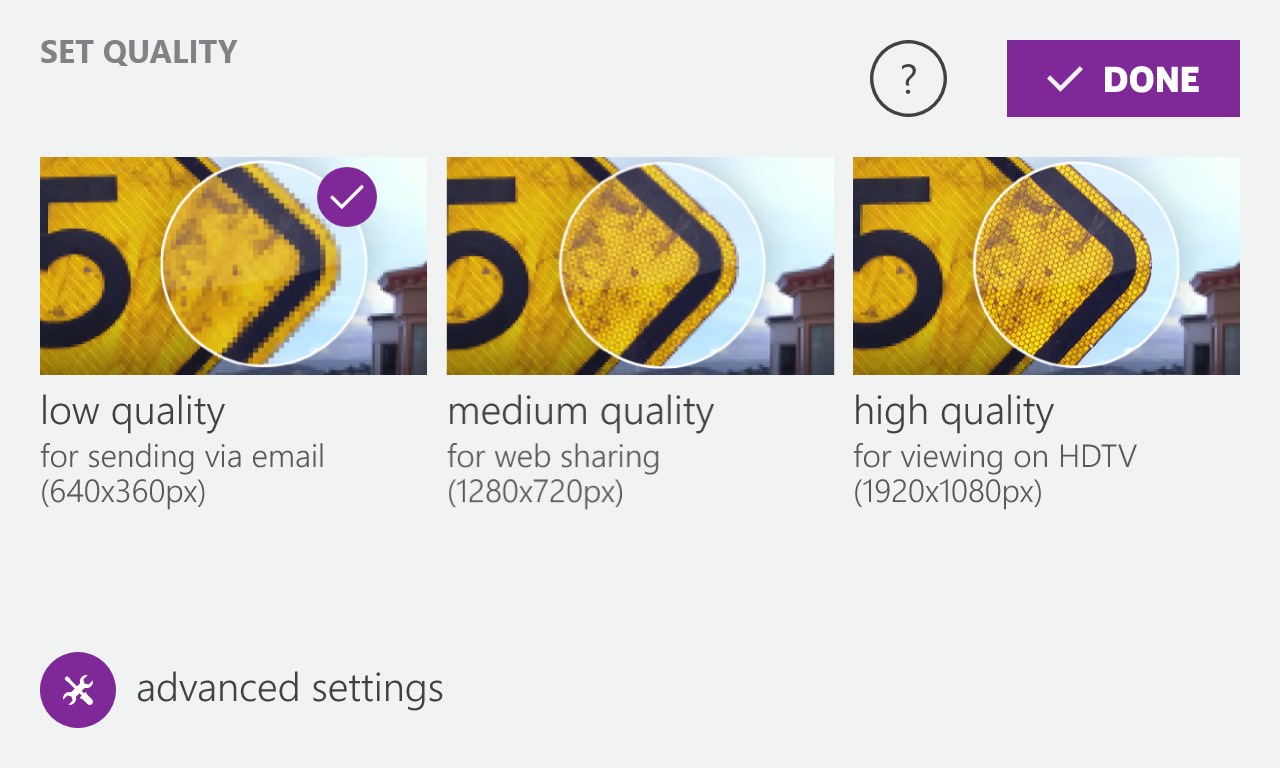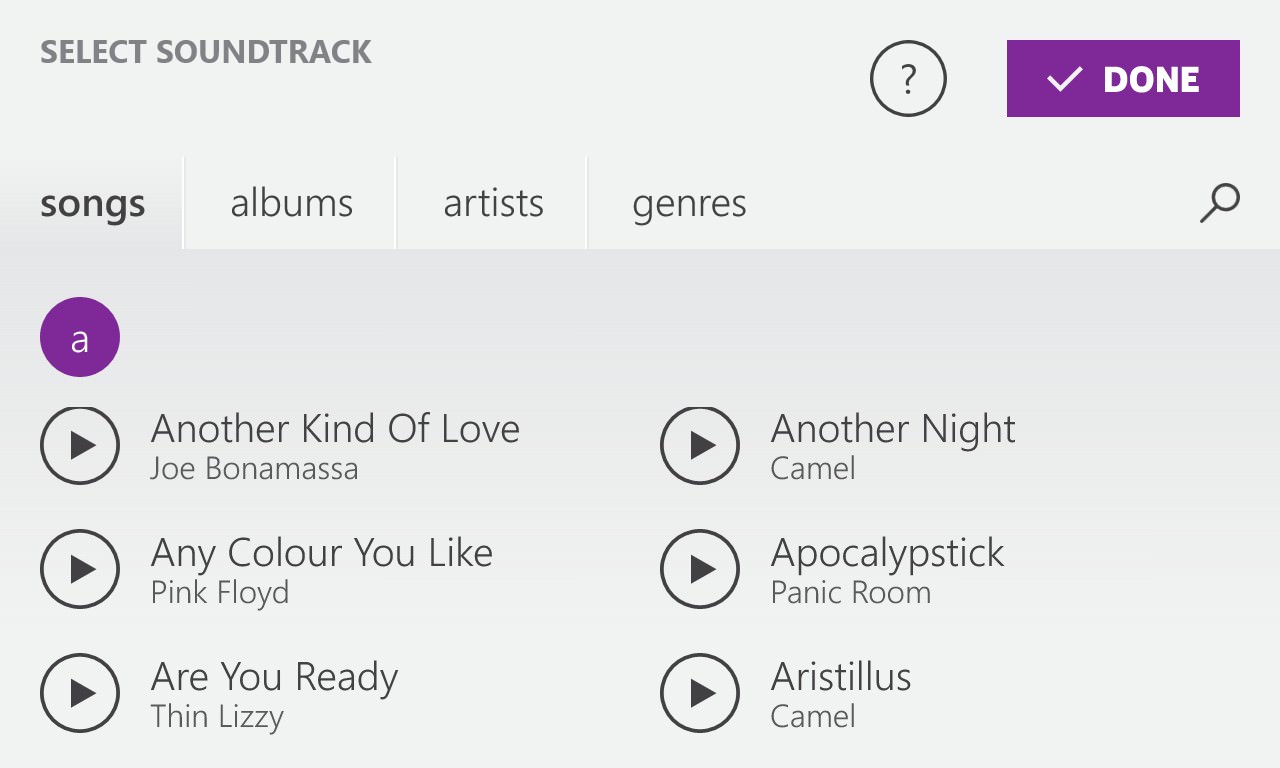 Setting a music track to accompany the video footage...
Tapping into each clip (or image) lets you adjust every parameter, every effect, as appropriate and then when you think you're done it's time to 'Watch'.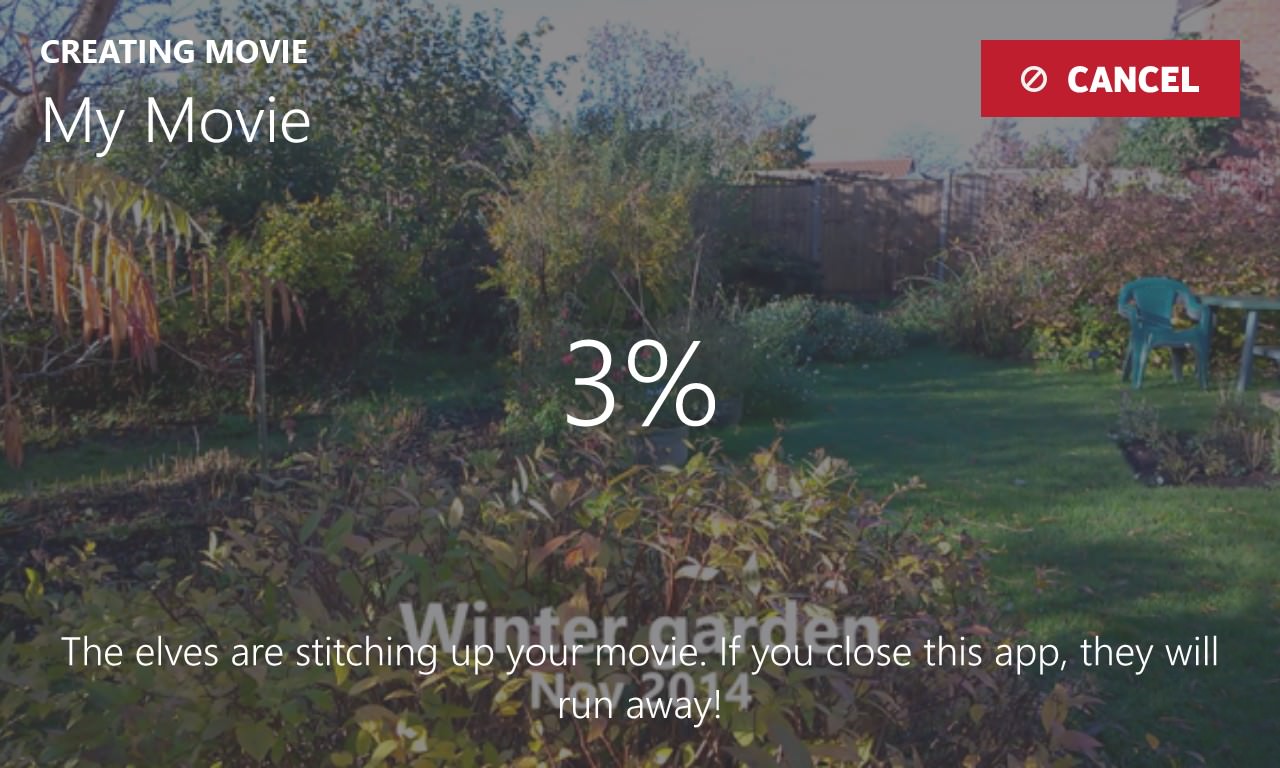 Or rather it's time to wait. Apart from thumbnail jerky previews when editing each clip, there's no overall preview other than to render the entire project (potentially at 1080p if selected), so you're now in for a wait that's more or less real time with the original clips. At least, on my Lumia 1020, three minutes of video clips took just over three minutes to render before I could watch. The screen stays on, i.e. the device doesn't lock and there's a warning on the screen that if you do switch away from the rendering process then it'll pause. Happily, it doesn't seem to get phased if you do need to do something else urgently on the phone and 'fast app resume' sees the building process continue exactly where it left off.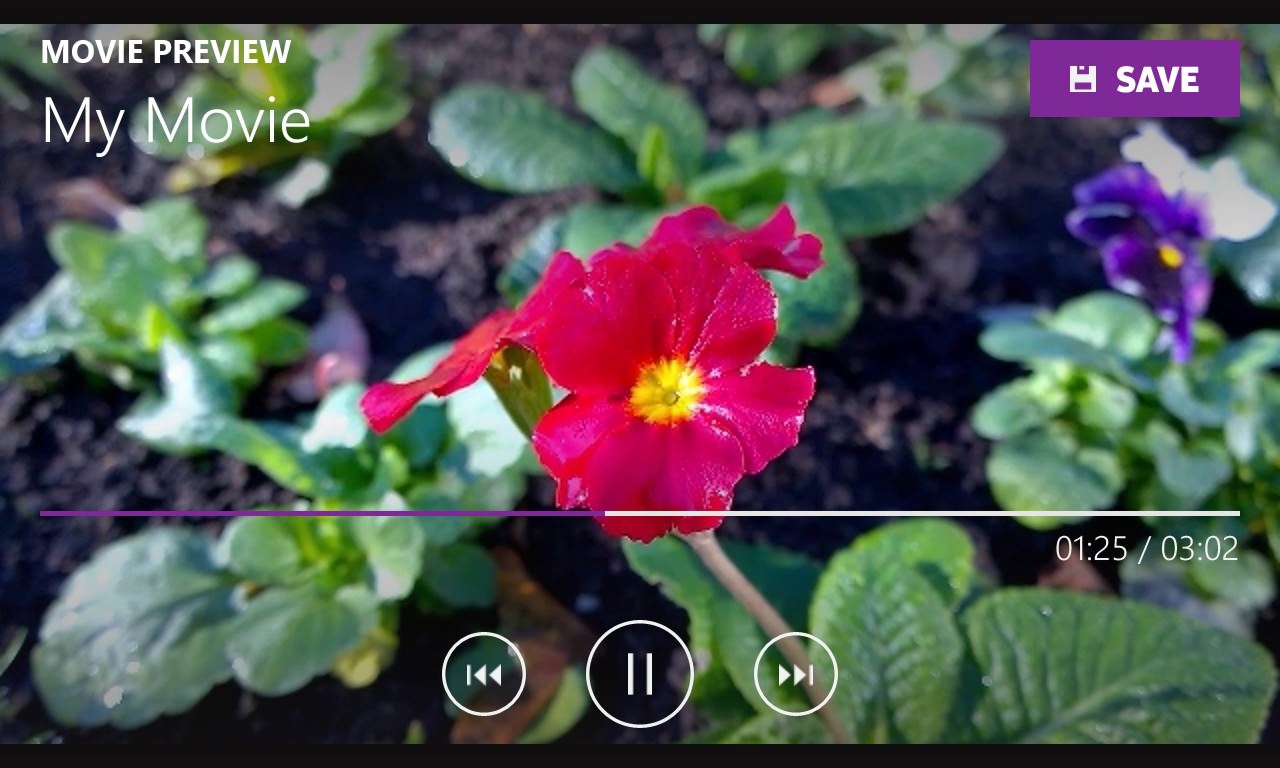 Having watched your rendered compilation footage in the built-in player, you can save this to your Camera Roll if you like. Or go back and do some more editing and fiddling. Happily, projects are saved in their entirety for you to go back at any stage and fiddle with them some more. As I say, it's all very polished.
Finally, here's my example rendered output from Movie Creator, at least filtered through YouTube, so bear in mind that there's YouTube's encoding and degradation applied in order to get to your screen here. And, of course, up the quality to 1080p, ideally....
Overall quality is pretty excellent, as you can see. The audio glitches were present on the original MP4s, by the way, I think it was the 1020's Qi charging shell flexing under my grip - so a hot tip for other 1020 owners to remove this shell before shooting video!
There's an obvious caveat to all this in terms of capture storage, space for the rendered footage (especially if at 1080p) and battery power for capture, for editing and for rendering (with the screen on all the time), but video shutterbugs will be used to these factors, I suspect.
The lack of transitions in Movie Creator (Beta) is obvious though - yes, these can be annoying if overdone, but a tasteful fade or wipe would definitely add to a typical compilation of clips. The UI might need a little tweaking but it would be worth it.
I know that transitions and special effects are available in other packages, not least Movie Maker 8.1, Video Editor 8.1 and MovieJax, but Microsoft's new tool so nearly hits the sweet spot for me - plus, as freeware, it's really easy to recommend to others. I can even see a day, in six months time, when Movie Creator is shipped along with Lumia Camera in every Microsoft-branded device.
Reviewed by Steve Litchfield at