The idea of this series is to give you an insight into my thought processes that went into achieving each image, in the hope that it might inspire you to better photos too.
As usual, I'll start with the final shot, see what you think: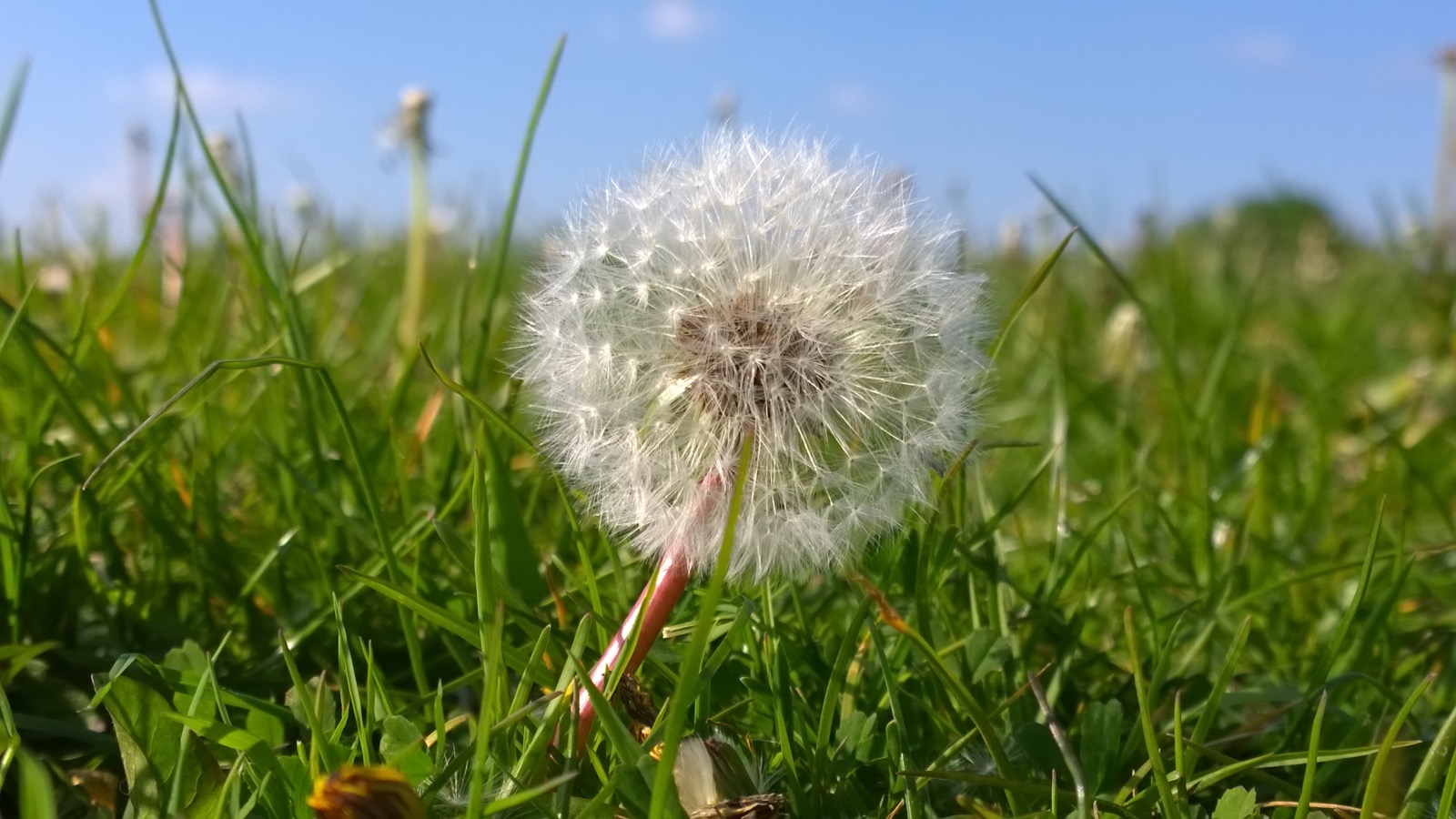 As usual with my photos, there are several steps and thoughts that go into creating them, finalised over a couple of minutes of real time - so here goes.
I was wandering through my local park, with the sun thankfully out and casting a nice end-of-day glow over everything. Seeing thousands of dandelions newly grown on the grass, I thought of snapping one of them, but dismissed the idea initially since I've done hundreds of dandelion shots before - we all have. It's too much of a cliché.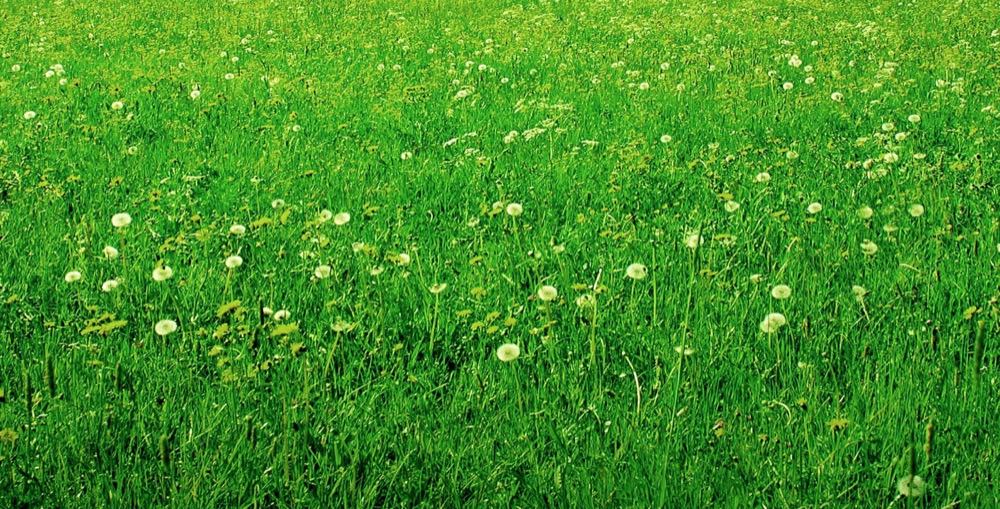 (not the actual field, but very close - I didn't take an overview shot at the time, unfortunately)
But I did note that a) some of the dandelions were 'perfect', i.e. the wind hadn't blown their seeds out yet, b) they were lit rather prettily by the afternoon sun, and c) that there was a slight curve to the ground, in that if I got down low enough then I could get the dandelion with a sunny blue-sky horizon behind it, providing extra interest. Moreover, if I could get a decent amount of 'bokeh', shallow depth of field on my Lumia 1020...
Here's my first attempt then, spreadeagled on the ground (happily there weren't amny other people around to see me making a fool of myself!), tapping on the dandelion head in the phone viewfinder, to ensure a precise focus: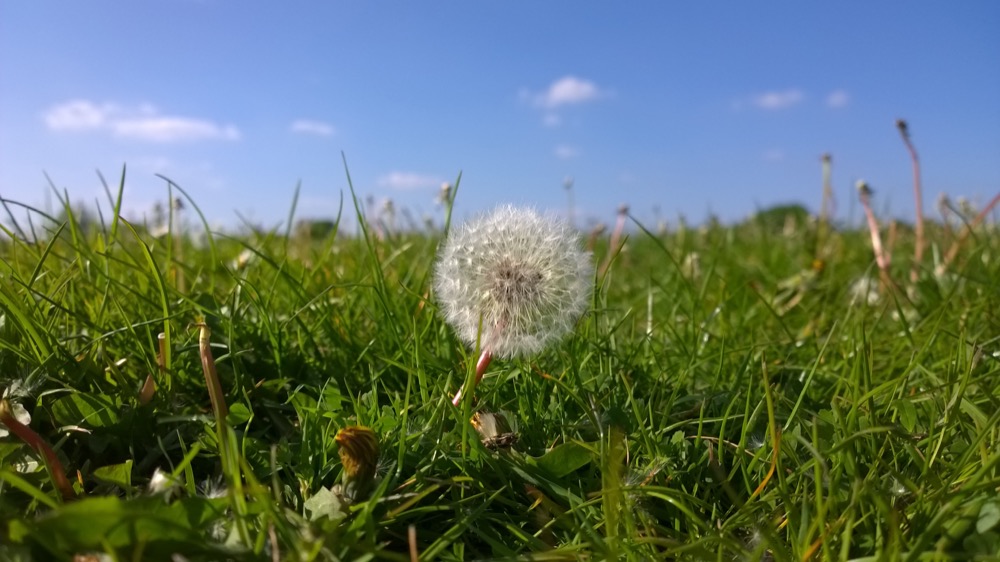 Not bad, this had the right 'sense' of what I had imagined, but I needed to see a lot more detail on the dandelion, which meant getting even closer: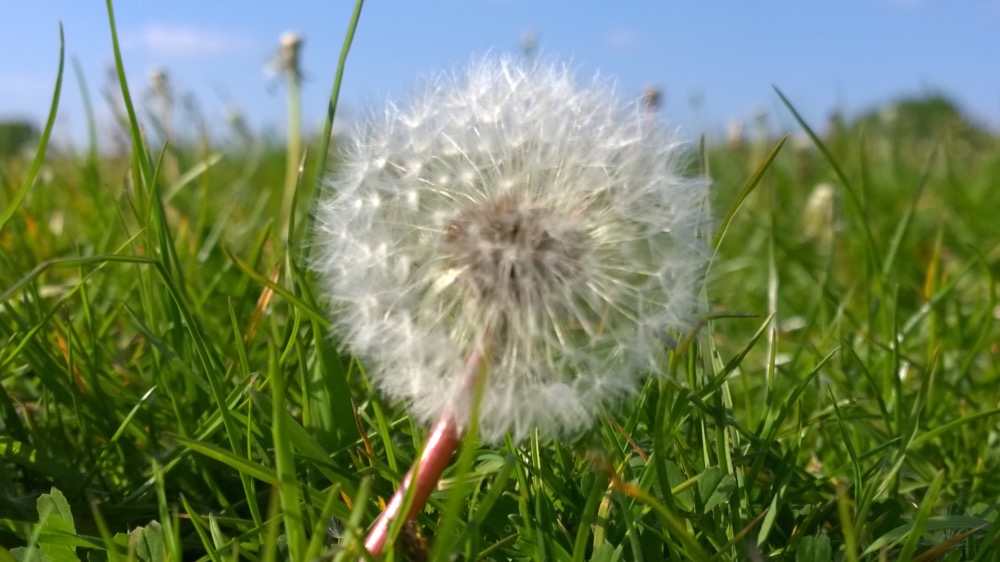 Argh - the framing and depth of field were about right but clearly too close for the optics in the Lumia to focus properly. What could I do?
Happily, there's a trick on these high resolution Lumia smartphones, using the PureView zoom to get 'closer' while positioning the phone camera a bit further away. In this case, with my Lumia 1020, I had 2.5x zoom to play with, though the same applies to many other Lumias to different degrees. In this case, I moved six inches further away (wriggling backwards on my tummy!) and zoomed/smart-cropped in by about 2x.
Giving (finally) my 'perfect' shot: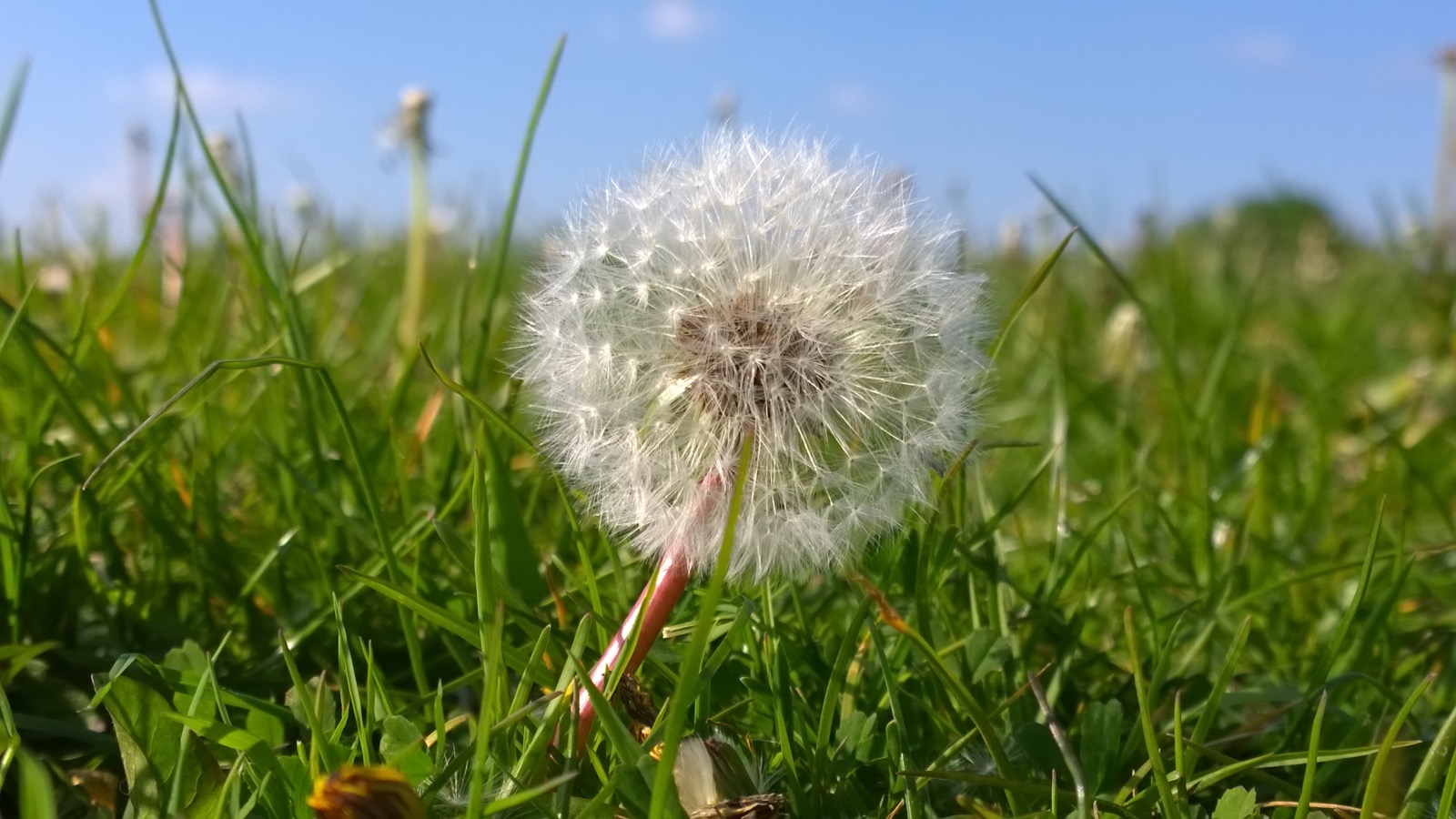 You can grab the full 5MP version of this Lumia 1020 photo here, if you're interested.
In fact, the sheer detail inside the dandelion head got my imagination going for a follow-up 'extreme macro' shot, but that's a story for another day, another feature.
Comments welcome. Is this series useful to you? Feel free to share (in the comments below) any examples of great photos you've taken with your Nokia/Microsoft Lumia or similar device, along with your own thinking...