From my earlier article, which set out the needs of the typical AAWP reader (perhaps!):
As per my previous intro, it's always good to plan ahead. I should also say that I'm a in privileged position in that I own (or have been loaned) quite a number of smartphones across all OS over the last few years, as part of my reviewing jobs - but this does put me in a good place to assess what's good and bad in terms of recommending a replacement for, say, a classic and much-loved Lumia.

It's not just a question of degree, either, i.e. whether getting something expensive running Android will be faster or larger or have better battery life - there are genuine step change aspects which mean that one might be forced to another platform whether one likes it or not:

Biometric support for logins. Good examples of this are being able to log into banking applications with one tap of a fingerprint on a sensor or a glance at the front camera, or being able to tap-to-pay at a terminal in a shop. Yes, Lumias have iris recognition and yes, the IDOL 4 Pro has a fingerprint sensor, but in both cases there's simply not the same degree of integration with applications and services, and by a huge margin.
Specific applications that can't be accessed at all, even via a browser. Snapchat comes to mind, but I'll bet there are many others, for more serious uses. When you need a particular application (or, hey, a game) and it simply doesn't exist in any form under Windows 10 Mobile then your hand is forced.

At which point, the question becomes, what to move to? A cynic might say 'Almost anything else', but I argue here that anyone steeped in Lumias, in particular, will have certain expectations of a replacement device, over and above the biometrics and ecosystem factors just mentioned:

Excellent camera, not too much artificial enhancement
High amplitude stereo microphones, for recording music, for example
High contrast screen that works well in daylight
Qi wireless charging
microSD expansion, for keeping hundreds of GB of media on hand and instantly swappable
3.5mm audio jack, ideally, for plugging in headphones and auxiliary systems (cars/hi-fi, etc.)
plugging it into a Windows computer (or Mac) should let you drag and drop content in either direction - typically bulky media (movies, music). All Windows phones do this as a matter of course (at least to a Windows PC), most Android phones do too (with a permissions dialog to accept in the UI), while iPhones show their photo/video content at least and iTunes/Music/etc. can be used to sync media and more with a mouse click.
In my original article, I stated that "in terms of interface, Android is the way to go" but we've since had the arrival of iOS 14 and multi-size, configurable widgets. Which has really levelled the playing field. You could even argue that iOS feels closer to Windows Phone and its live tiles than Android.
At which point we can effectively discount the choice of mobile OS, unless you have a very specific preference, since it's possible to configure any iOS or Android phone to look pretty similar in look and feel, plus your favourite 2020 applications will work on both. Leaving other aspects - the quality of product hardware, the support, the value for money. All of which I want to address in a super-generalised manufacturer and product rundown. So if you're a little confused about the 2020 smartphone landscape and want a pointer then read on!
Apple
I guess I have to start here, since Apple is the best known phone manufacturer in the world at this point - it's by no means the biggest seller, but it's the most aspirational brand. And, in 2020, the iPhone has finally caught up with the rest of the phone world in terms of specs across the board. Imaging is arguably the best and most consistent in the phone world in the premium iPhone 11 Pro (as I've shown, also here and here), available in two sizes, battery life is unrivalled, I regularly get over 10 hours Screen-on-Time (SoT) on my smaller iPhone 11 Pro, users of the larger 11 Pro Max get 12 or 13, which is astonishing by modern standards.
Then there's the mid-sized iPhone 11 (i.e. no Pro), which compromises a little on the screen front and misses the telephoto camera, but nails just about everything else on the spec front, plus the fairly new iPhone SE (2020), which uses the chassic and some specs from the almost three year old iPhone 8 range but with the absolute latest chipset inside, and at a genuine bargain price of £400 or so.
Over the last thirteen years, 'iPhone fanboys' have been trying to convert me to using iOS and Apple's hardware, but with 2019/2020's crop we've now got genuinely world-beating performance (speed/battery/imaging) at a range of prices and sizes, all backed up by six years of software support and free OS updates. So yes, it's not so much that the fanboys got me in the end, more that Apple finally dotted every 'i' and crossed every 't' (at least with iOS 14 and widgets in tandem)!
You essentially pick your price point and/or size, pick a storage capacity and then sit back and enjoy half a decade of smooth smartphone use, with guaranteed feature and security OS updates, backed by a worldwide network of physical stores.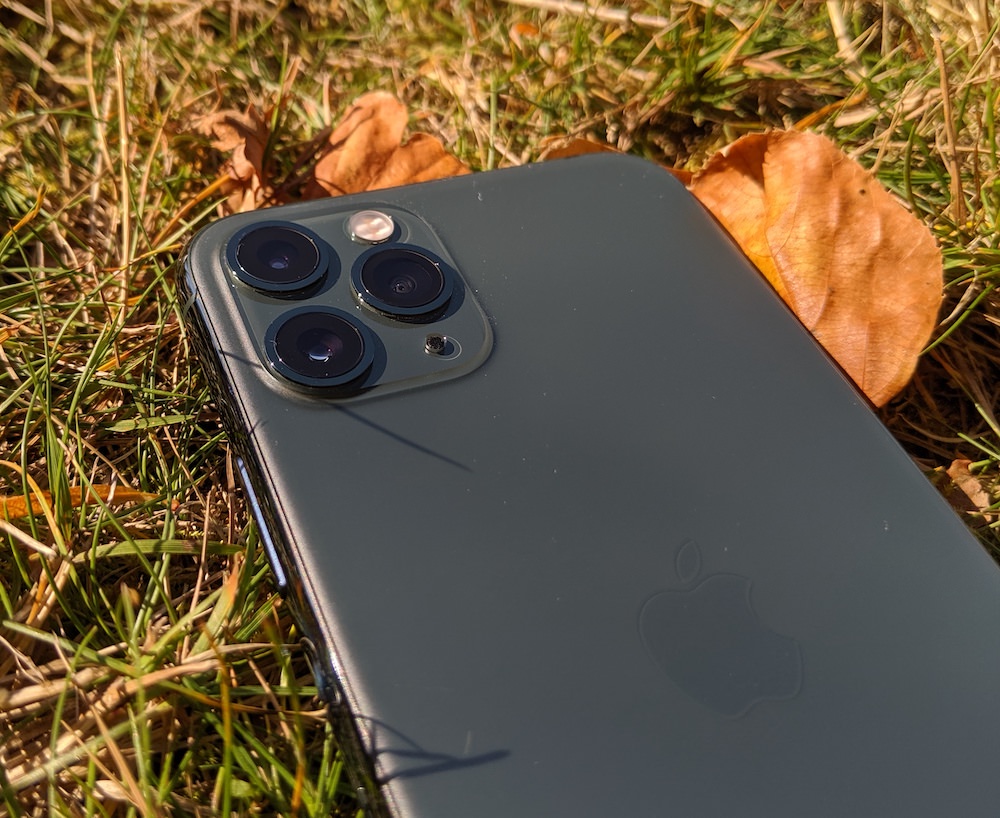 However, it's good to have choice, which is why I'm also rounding up the competition.
Samsung
The biggest smartphone maker by volume, the flagship 'Galaxy' phones had been pretty reliable for years, with super screens, decent (though rarely best in class) imaging, with my S9+ being arguably the pinnacle of their attraction, I contend. From the S10 onwards (S10e aside) Samsung went all in on the dreadful ultrasonic in-display fingerprint systems. Then for the S20 range they dropped the 3.5mm audio jack and also messed up in the camera department, which is unforgiveable. Seriously heavy image processing resulted in photos that were edge-enhanced to within an inch of their lives, plus the top of the range Ultra had such a shallow depth of field that even regular snaps of flowers and every day objects became impossible. It scored acceptably in my tests here on AAWP, but I was still left disappointed.
A string of woes then, and I would only recommend the Galaxy S10e from the last couple of years of Samsung's flagship output. And, being a year old now and the cheapest in the S10 range, the S10e is amazingly cheap in mid-2020.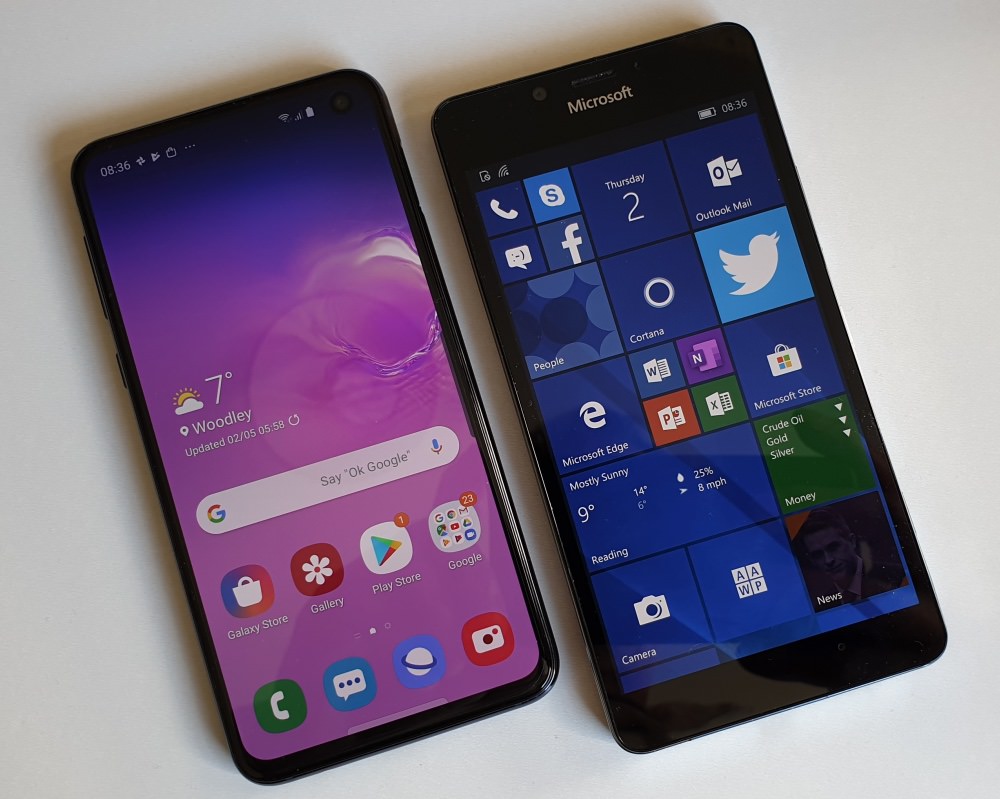 Of course, there are plenty of budget Samsung smartphones and these are solid choices for 'normobs' (think partner, kids, parents), but we're looking here at the best each company can offer.

Samsung's track record with software updates is good, with phones getting a couple of years of feature updates and at least one more for security, and they even have a few stores dotted around - but they're not in the same league as Apple here.
PS. On a positive note, (most of) Samsung's flagships include the Continuum-like DeX desktop, which may well be of interest.
PPS. There's also the £1500+ Galaxy Fold and upcoming Fold 2, last covered here and with a dramatically different form factor, but I couldn't recommend these... yet.
Google
For a decade, Google has been pushing out slightly underwhelming first party hardware, in the Nexus and Pixel lines. These rarely have anything ground-breaking in the specs or features department, but they're still worthy of consideration because, as with Apple, you get the absolute maximum software support, here in the Android world. Google guarantees three years of feature updates (i.e. Android versions), plus security updates beyond that.
You'll have gathered that Pixel smartphones do well in imaging because of the excellent multi-frame capture system, HDR+, originally devised for the Google Glass headset, but adapted successfully for the Pixel smartphones. In my tests here on AAWP, the Pixel camera, despite lower specifications, is usually right up with the best in the world.
Sadly, Google has a knack for shooting itself in the foot, with the Pixel 4 range coming with an expensive front-facing radar system that no one likes or uses, plus a face ID system that works well but which has taken an eternity to get support from third party software. So it's only now in mid-2020, only a few months from the launch of the Pixel 5, that I can start to recommend the Pixel 4 and 4 XL, now thankfully much cheaper than the crazy prices Google was asking last Autumn.
There's also Google's budget line, the Pixel 3a and 3a XL, launched in May 2019, and a 4a or 4a XL is missing in action as I write this. These are worth a shout for their lower prices, given that you get the same great camera system and a 3.5mm jack to boot. You just miss out on waterproofing, Qi charging.
LG
Always the bridesmaid, never the bride, LG's smartphones have always punched above their weight but have never received the acclaim they perhaps should have had. Super audio, powerful chips, decent cameras, but all spoilt a little by gimmicks ('friends', dual screen clip-ons, etc.) and an Android skin which is always just little bit wierd, plus lots of LG applications. If LG had stripped this right back five years ago then I think they'd have done a lot better.
I last tested an LG flagship, the V50, here on AAWP, looking at its Dual Screen nature and its imaging. And was yet again underwhelmed. In theory, the LG flagships from the last few years should have been stellar, given the specs, but they always mess up in terms of elegance or imaging or bloat or some other combination. Countering this, LG phones are cheaper and they lose value faster than other brands, so these are easy to pick up at bargain prices on the second hand market.
Huawei
Hot in the news at the moment for infrastructure reasons, the political fall out has impacted Huawei's smartphones, with nothing new in the last year from the company that is allowed to use Google services. Now, as you'll have seen, the likes of the new P40 Pro can be used pretty successfully using just Microsoft apps and services, though subtleties like Google Pay will never work. So it's not all doom and gloom for an ex-Lumia user, for example. The P40 Pro isn't perfect in the imaging field, but it's still arguably the best in the world if you like your phone camera zoom.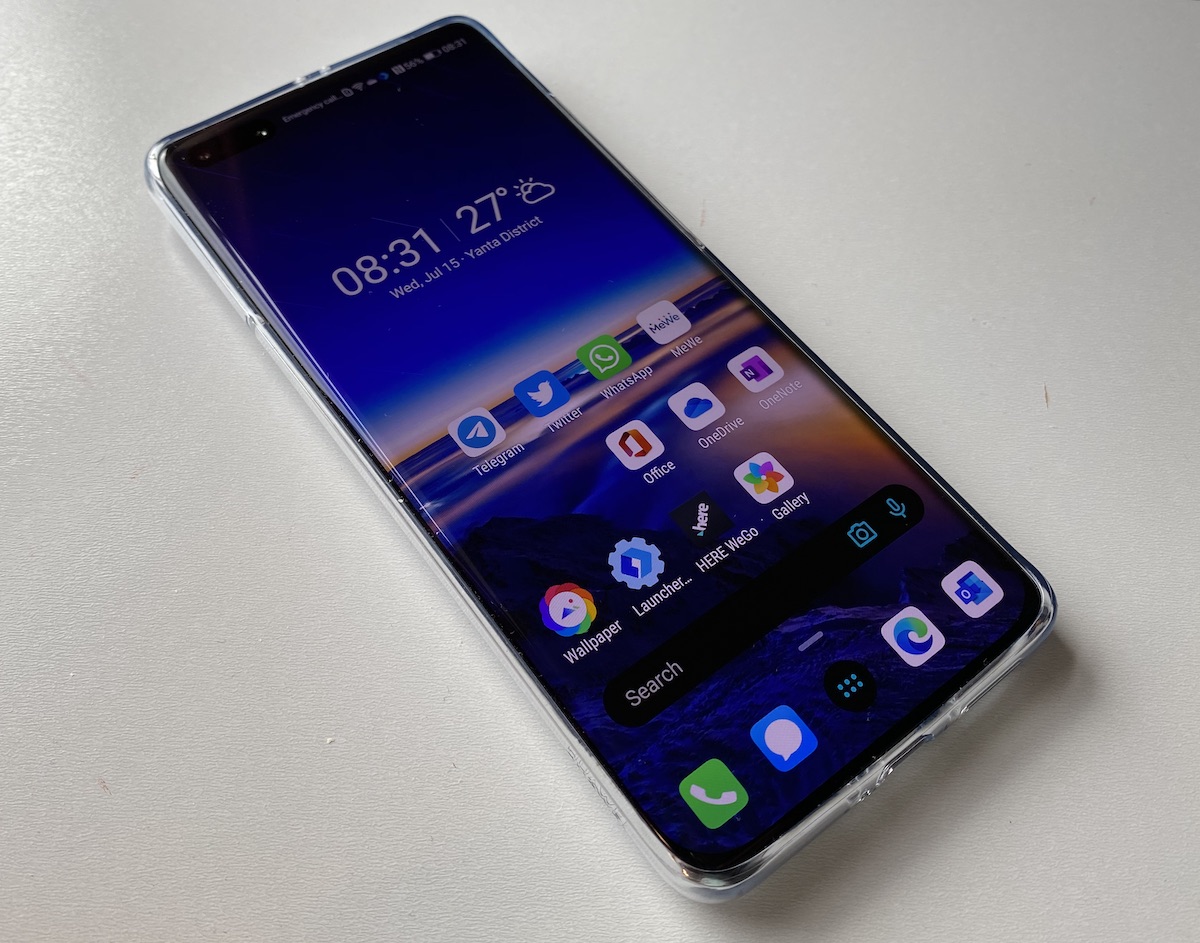 Huawei is still providing security updates for its phone range, whichever side of the no-Google divide they lie, so that's good. And the flagships include the Continuum-like, DeX-like desktop extension system, so again of interest to ex-Lumia 950 users.
With the current political situation it's tough to recommend a Huawei phone whole-heartedly. Read our articles and then go into any purchase with open eyes!
Xiaomi
A fairly new smartphone manufacturer in the West, Xiaomi has been growing massively in Asia in recent years. And some of its handsets are genuinely good, I did an imaging shootout with the brand new POCO F2 Pro model recently, and another a few months back with the Mi Note 10. Both did well, yet neither cost close to what a Samsung Android flagship will set you back. The catch is that Xiaomi's update track record isn't as mature as those from other familiar names, so you're rolling the dice a little.
But going with Xiaomi (which does have full Google services) is probably the best way to save money, since their units are great value all the way down to £100. I'm down to review the £200 Redmi Note 9 Pro this week, arguably offering everything most people would want in a smartphone and poking fun at £1000+ prices.
In short, you won't get the best of anything in terms of components, but you will save a truck load of money. Which may be enough.
Motorola
Owned these days by Lenovo, Motorola has been pushing out a storm of phone models, mostly in the mid-range, from £100 to £400 in the UK. So many that journalists like myself are resigned to talking about 'this week's new Moto' - how regular users keep up is a mystery. Maybe they just see the phone in an offer and buy it without the context of Moto's other 20 or so models!?
Motorola has just started shipping genuine flagships too, the Edge family (going up to £1000), but they haven't come to the UK yet with serious intent. I'll look forward to testing these and comparing them with other likely contenders as and when.
Motorola's record on support and updates is... patchy. Some models get feature updates on time, other models get quietly forgotten, so again there's an element of gambling when picking a model (I currently have the G8 Plus as an example, still languishing on Android 9), but as with Xiaomi, at least the initial outlay is small enough that update problems aren't devastating.
Nokia/HMD
Ah yes, Nokia. No, not that Nokia. Not the one who made the Nokia 808 and Lumia 1020. This is the new Nokia, a brand name licensed by HMD Global. Still Finnish and with some of the old Nokia employees, but most not on the engineering side, so what we have here are generic 'stock' Android handsets of modest price and with decent styling. There's a surprisingly large range now but with no unique selling points other than the Finnish-design for the externals and that familiar Nokia logo.
The curious thing is that if this was another company, i.e. without the weight of expectation from the Nokia name, I'd be a lot more positive. But while all the Nokia 8.x and 7.x phones are good shouts in terms of value for money, updates and support, there's still the memory of classic Nokia world-beating hardware in the past and the thought that there's nothing here to really compete.
Evidenced by the one flagship that Nokia attempted, the camera-centric 9 PureView, using technology licensed from Light, Inc. The promise was unrivalled purity and depth managament, but the reality was a slow file-saving experience, poor JPG-encoding, poor low light shots, and a need to edit RAW images to get anything decent out of the phone. Despite the idea of sending me a review device being utterly obvious, given my PureView heritage, and despite numerous contact attempts by me, HMD were too embarrassed to send me a unit. (Not that this stopped me borrowing one from a friend and reviewing it anyway! tldr; it was slaughtered by everything I compared it to.) Add in an in-screen fingerprint sensor that was so bad it was unusable. Despite updates, the 9 PureView didn't really improve, which was a crushing blow to those hoping for a successor to the classic 1020.
OnePlus
Owned by the BBK group in China, this is by far the most 'Western-friendly' of their sub-brands. OnePlus set out to sell affordable Android flagships and there have been some crackers along the way, since 2014. The idea is to pack in a lot and ship it with a very vanilla implementation of Android and no bloat. And it's a strategy which has worked pretty well, though prices have crept up over the years. The current offerings are the OnePlus 8 and 8 Pro, and I was hugely impressed by the latter when I tested it here.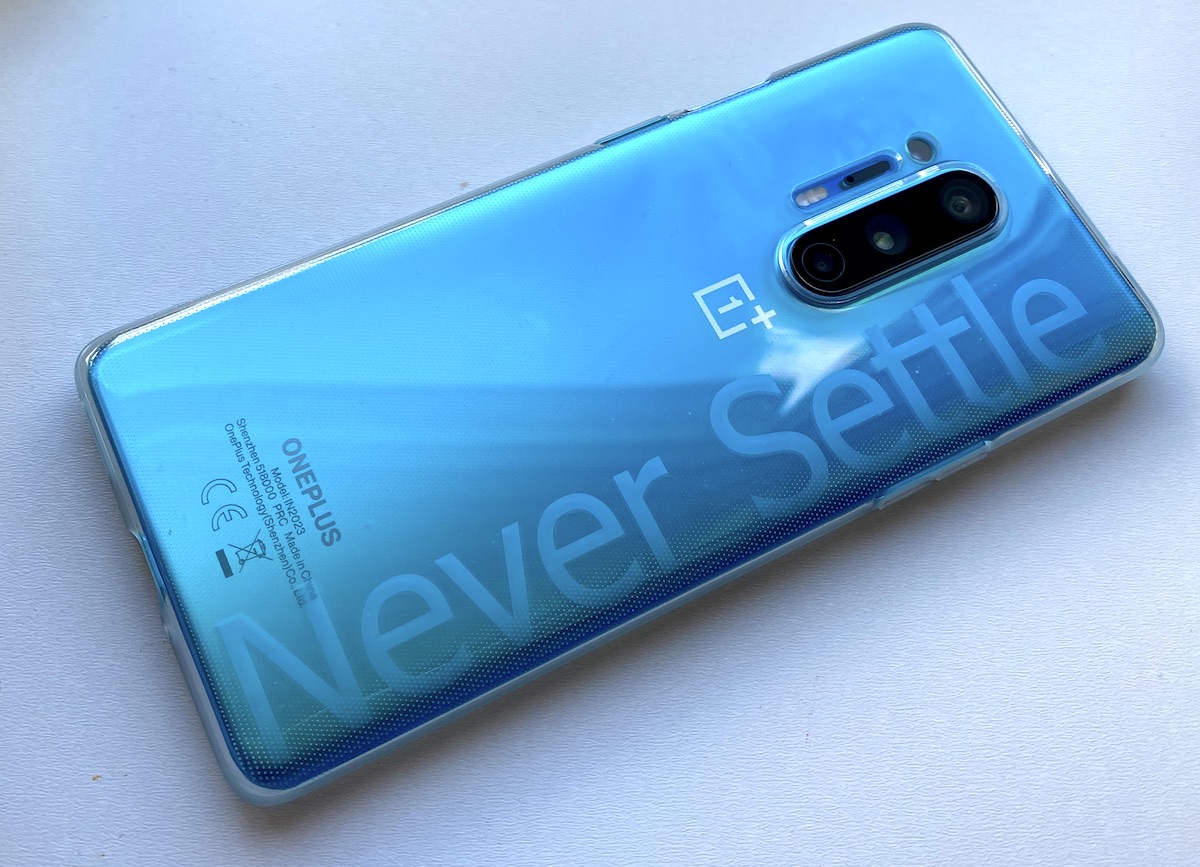 Support has been good over the years too, with OnePlus aiming to match Google in promising three years of major OS updates and then security patches on top. In fact, you can't go wrong with a previous year's OnePlus flagship at second hand prices, then live on the update cutting edge - terrific value.
About the only wrong step in the last few years was OnePlus cutting the 3.5mm jack prematurely after taunting Apple for doing the same a year before(!) But otherwise the company has been on a roll. As I write this, we're only a day away from the release of a new mid-ranger, the OnePlus Nord, expected to come in at under £500 in the UK, and this looks like a good shout too, in the same way as Google's 3a (and 4a if it ever appears) is/was.
Sony
Always an oddball in the Android world, the Xperia phones have existed over the last decade at all ends of the price spectrum. The phones are always solid and well specified, but usually fall short in one area or another. I love their 'Compact' phones a few years back, but in 2020 the one to go for is probably the mid-range Xperia 5 if you can find it under £500. The flagship right now is the Xperia 1 mk II, which I tested here and did the imaging comparison here. In short, it's a good handset in terms of specs and components but very expensive. But I couldn't recommend it because it totally messes up zoom on its telephoto camera - and that'd be something Lumia owners in particular would err.... zoom in on straight away!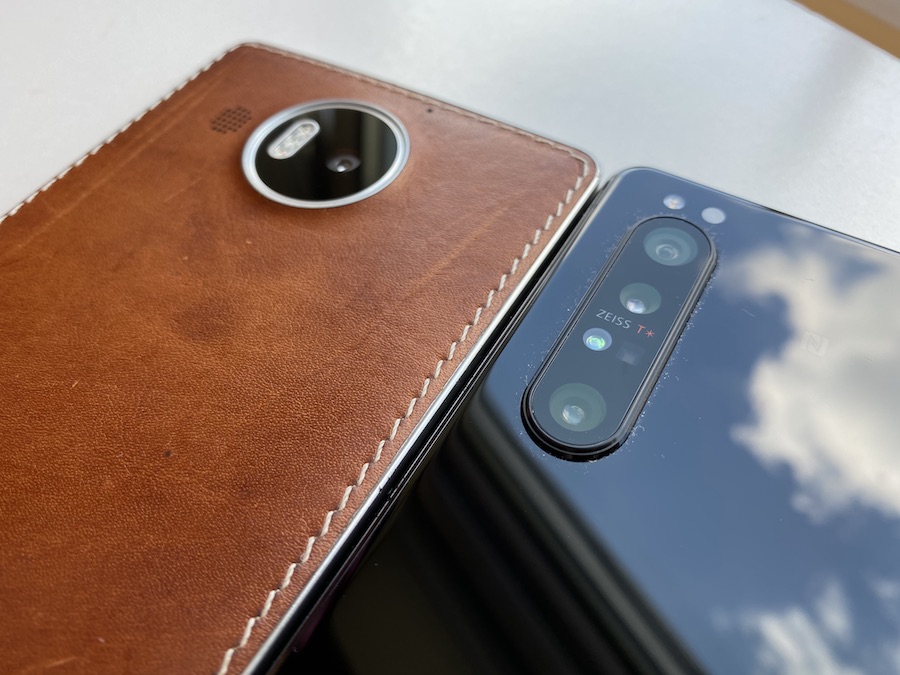 Sony has a good update record, keeping OS upgrades going for up to two years and security patches beyond that. But it needs to sort out its imaging - still - and it needs to bring prices down before I can recommend its handsets to others.
OPPO
Another of those BBK Group companies, there's a lot of commonality between OPPO's models and those from OnePlus, so take any major differences with a pinch of salt - you're mainly talking different skins on Android, different default app sets, and different image processing algrothms. I last covered OPPO here with my imaging comparison for the Find X2 Pro. I recall that the phone was outrageously expensive though, I'd suggest that if you're thinking of heading into (Chinese) OPPO land and possibly uncertain OS updates and support then you should look further down the specification food chain, so that your gamble is less outright.
PS. Microsoft
It's not out yet, but I should put in a token mention of Microsoft's first hardware phone release since 2016. The Surface Duo has been much hyped, much delayed (arguably), but it still looks on course for hitting shops before Christmas. Android 10, dual screens and lots to like in terms of genuine innovation - but also specs which will seem dated across the board, mainly because they were mainly locked in over a year ago. And it will cost a fortune. Oh well. At least it's something.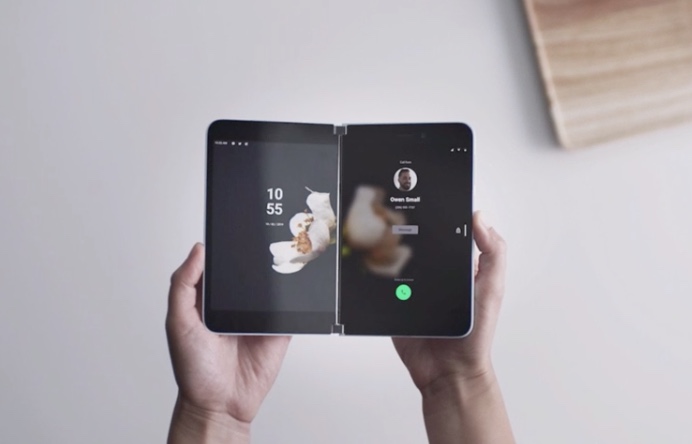 ________________
Of course, there are many other brands which you'll come across online, especially in other parts of the world and especially other BBK Group brands (including Realme), but I hope I've given a decent overview of the main competitors. Again, as seen from a UK perspective, so take much of this with a pinch of salt if you're in India or wherever!
The summary, as you might gather from my rightfully effusive section on Apple, is that you should start with an iPhone of whatever size and price you can afford, since nothing else approaches the same level of quality and support through the life of the phone. But, if you don't want an iPhone for fashion or idealogical reasons then there's absolutely no shortage of choice. You'll still end up with a rectangle of glass and metal, but there are occasional hardware highlights in the Android world of which you should take note.