The Windows Phone app provides an easy way to browse the available stations, including an easy to use "Styles" list. Each channel gets its own page, where you can see information about the currently playing track and a track history.
Other features of the Windows Phone app include the ability to pin channels to the Start screen, support for background music streaming, a timer for use when listening to music before you got to sleep, the ability to share favourite track information to social media and messaging channels, and the ability to control data usage (WiFi and/or cellular, plus an optional buffer bar display).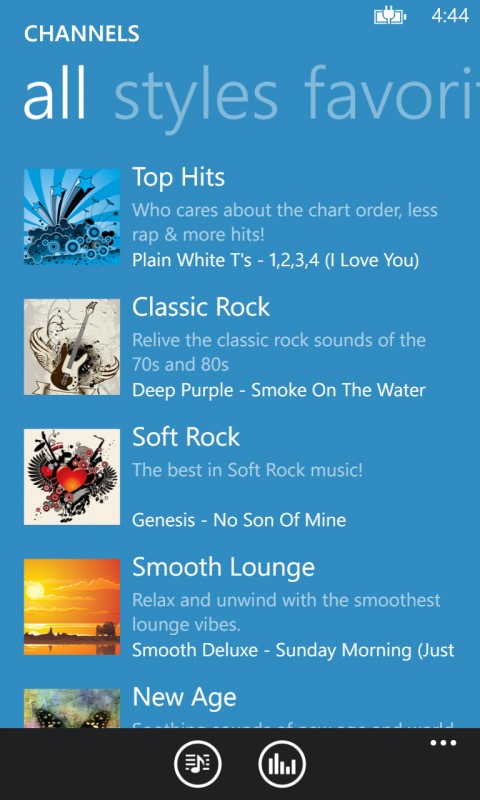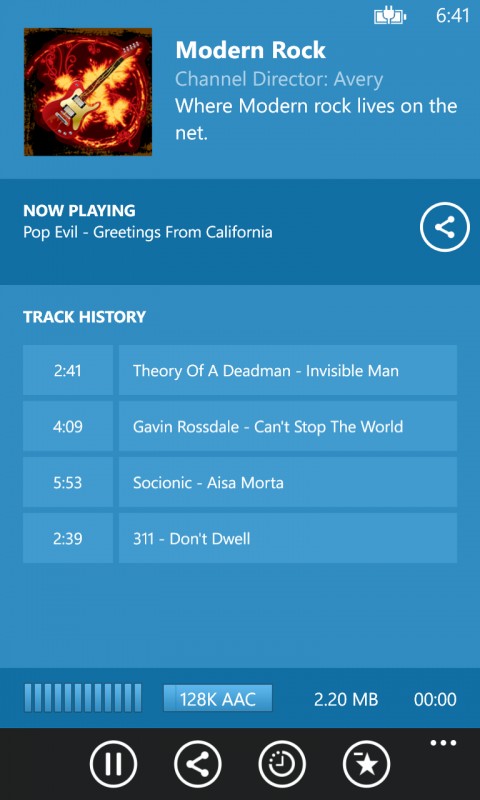 SKY.FM Radio is a sister service to Digitally Imported (DI) and JAZZRADIO.COM, both of which also have Windows Phone apps. All three apps provide an alternative option to both the built in music options (Xbox and Nokia MixRadio) and other third party music services available on Windows Phone (Napster, Spotify, Pandora, AUPEO, 8tracks).
Windows Phone Store description:
SKY.FM Radio offers 60+ channels of the best music available in a variety of genres. Each one is programmed by a channel manager who is an expert in that style of music. Find all your favorite styles including Pop, Rock, 70's, 80's, 90's, Smooth Jazz, Romantic, Easy Listening, International Music, and many more!

SKY.FM radio attracts listeners from around the globe with its unique channels and eclectic music styles. Now all your favorite music is available anywhere you want to listen.

Visit our website at http://www.sky.fm to learn more.
SKY.FM Radio is a free download from the Windows Phone Store.
Via: WMPowerUser