Review:
Deezer Music UWP
Score:
85%
Never reviewed on AAWP before, but seemingly the last premium music streaming service running as a full, native UWP application for Windows 10 Mobile, I thought it was high time that Deezer Music got some attention here. It's not as huge as Spotify, but the idea's very similar and the implementation under W10M is top notch.
Buy Link | Download / Information Link
The previous mention of Deezer Music UWP was at the launch for Windows 10, two and a half years ago. And the good news is that the application has had updates and still gets full support, even in the twilight years of the mobile OS.
There's one obvious streaming solution that will always be available, of course - and that's streaming your own music from your OneDrive. If you're old school like me and have a Office 365 subscription like me then this is one way to go - I have 25GB of music in Microsoft's cloud and it all appears in Groove Music. No messing around once it's all set up and uploaded, though I'll admit that it's more for someone who has a 'static' music set up, since there's no discovery of 'new' music.

Which is where Deezer Music comes in, here with its now immaculate UWP implementation for all Windows 10 computers/devices. As with Spotify, the idea is that every track ever released (well, almost) is in its library and then you access this music via streaming means over Wifi or cellular data as needed. And as with Spotify (and matching its £10/month tier), there are two choices for using the service/app.
The free option's capabilities have changed a little over the years, as Deezer has fine tuned its offering, but as of now, in late 2018, it gives you expert curated listening via themed playlists, the adding of specific tracks to custom playlists of your own, plus the ability to favourite songs. Notably, you can't now fast forward or rewind songs - the streaming is linear and all you can do is pause and resume it. You can skip tracks up to a limit within a playlist, but you can't step right through to the end - Deezer effectively tries to stop you getting to specific songs on demand, since that's what its premium offering is all about. (You can reset the skip count by switching to another playlist, mind you, so you never have to be 'stuck' on a track you don't like.)
In practice, this means that if you want something specific then you can search and find it, but you're restricted to playing the playlist that the song is in - which may commence with the found song but usually doesn't. You also can't download playlists for offline listening (e.g. on the tube), since that's also a premium/paid feature.
But don't get disheartened, since the most common casual use case for Deezer Music is background music in the genre or curated playlist that you pick. Along the way you'll hear some old favourites and hopefully some new artists and songs. In my use case, as mentioned above, it's Groove Music for specific albums I know I own (from OneDrive or from local storage on microSD) and then Deezer for 'something different', effectively custom radio, much as the old Nokia MixRadio tried to be.
Or, if you're happy to support Deezer and make it your preferred commercial streaming music service (there's not a lot of option now under Windows 10 Mobile) then new music, albums and downloads are all only $10 away (or local equivalent).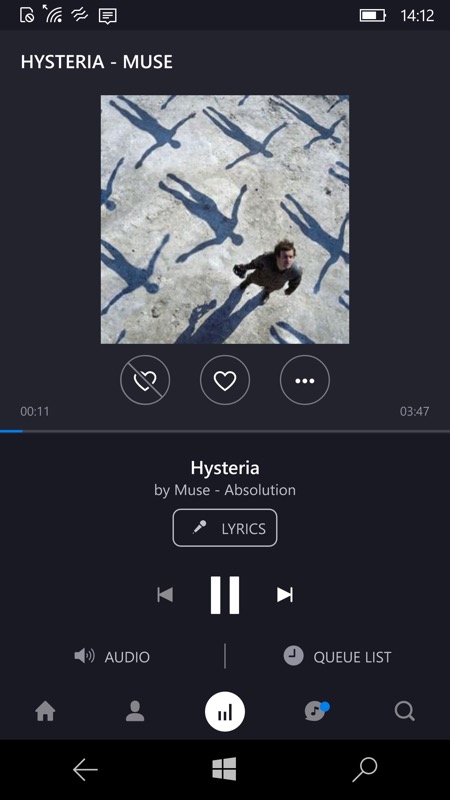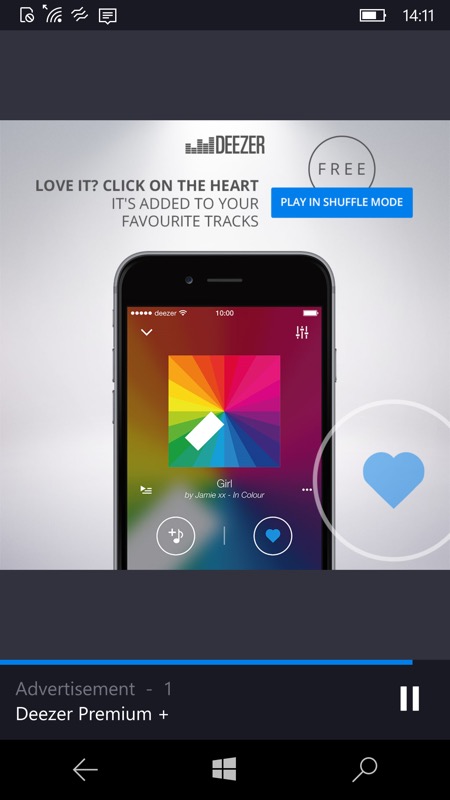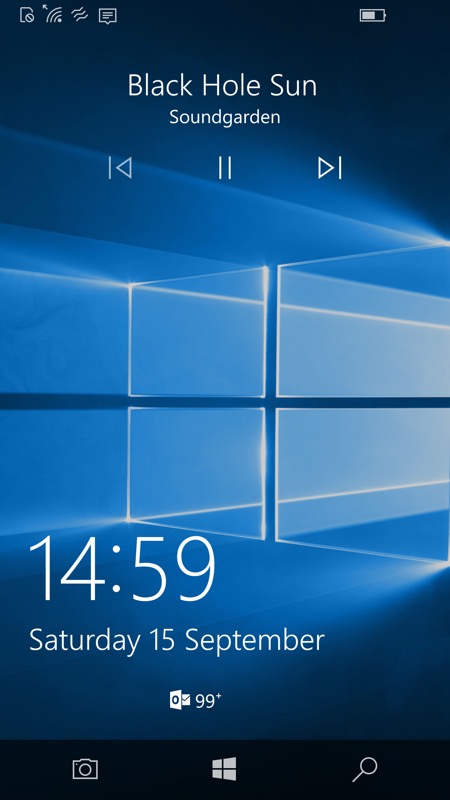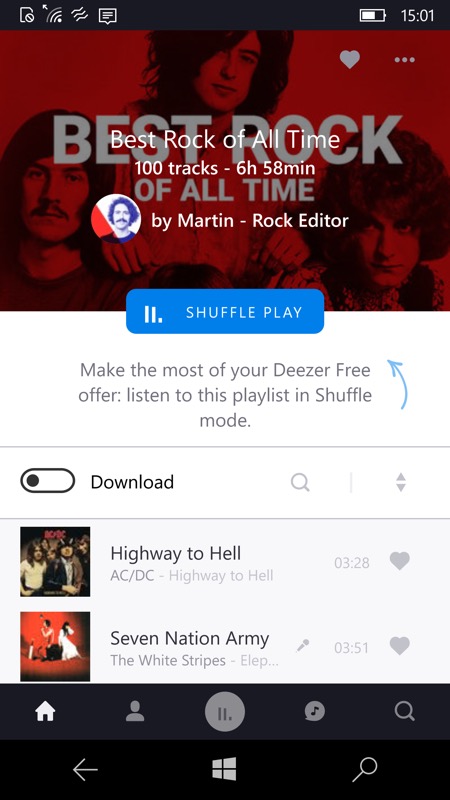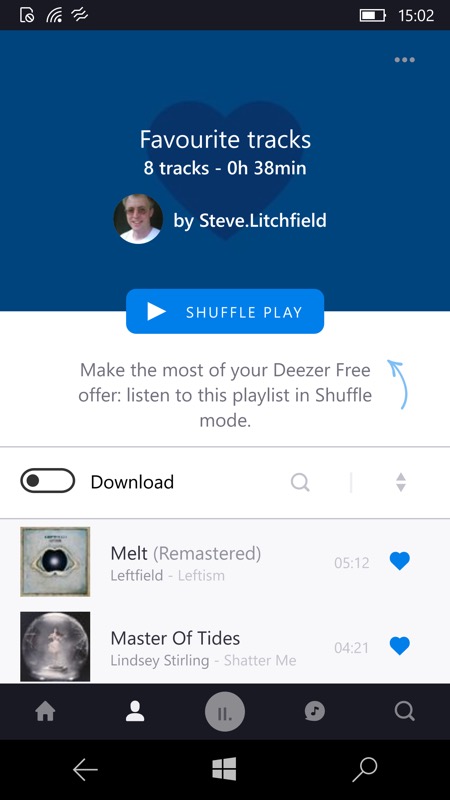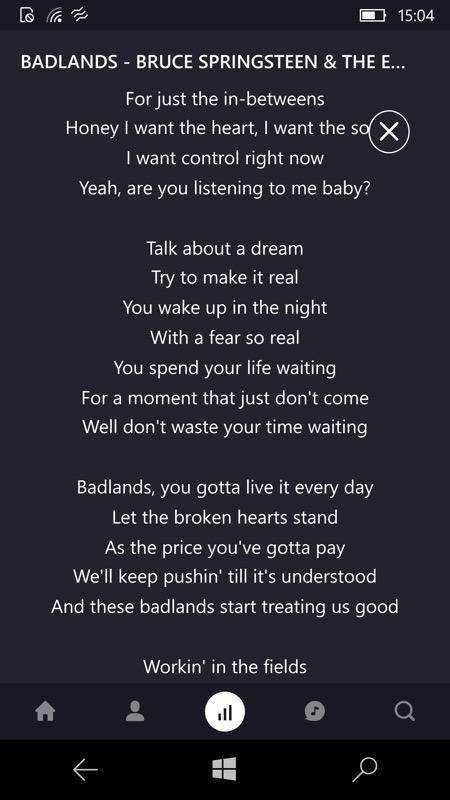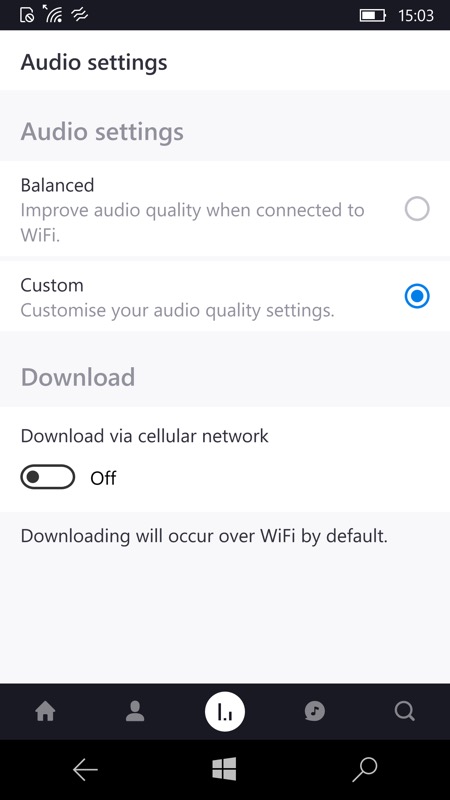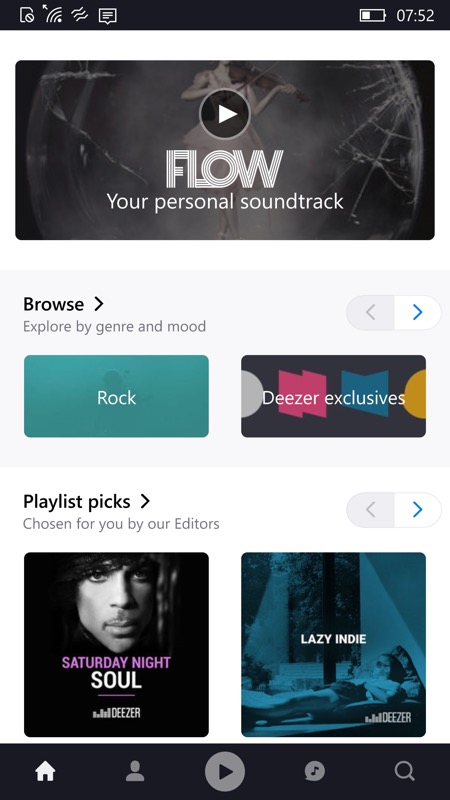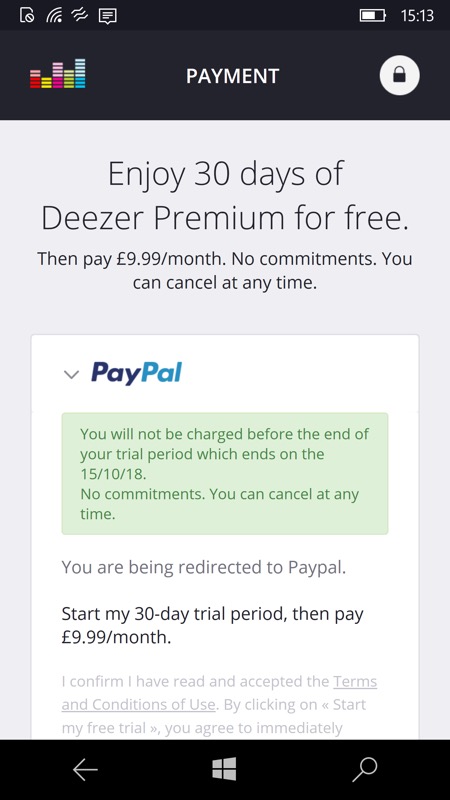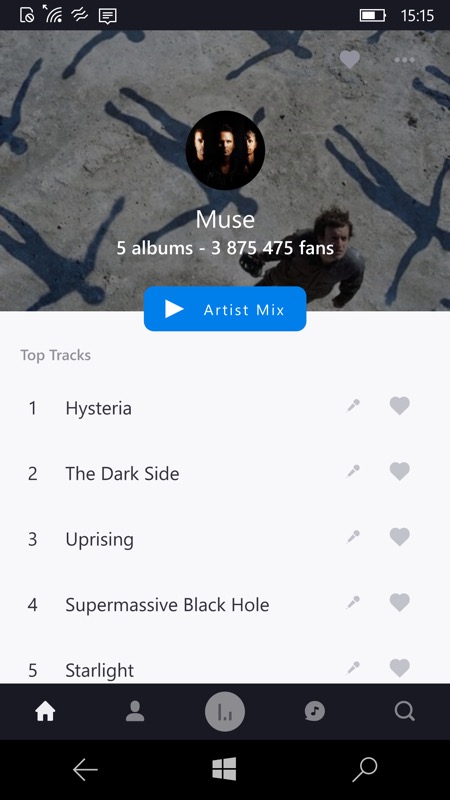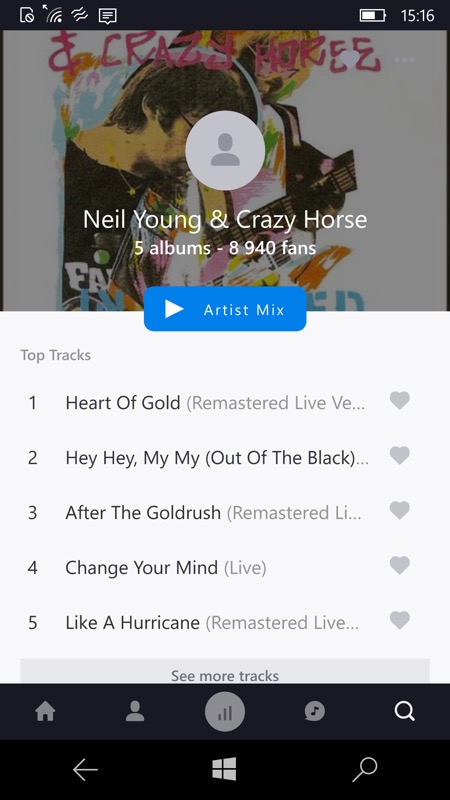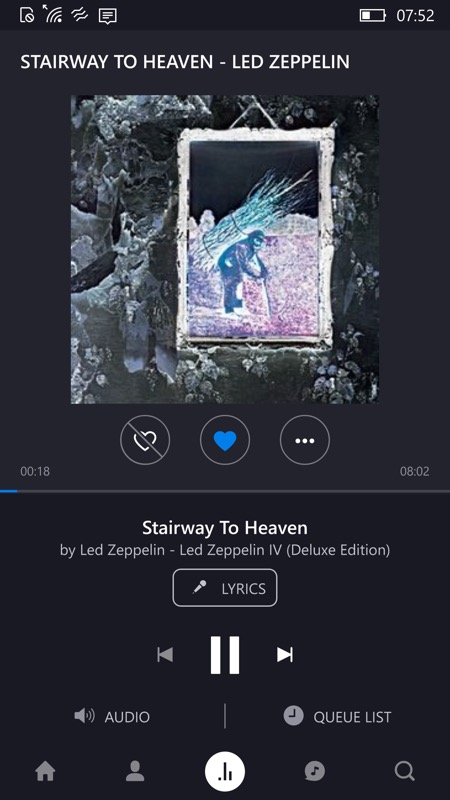 As I've been writing this review over a weekend I've had Deezer Music playing away through multiple playlists and it hasn't put a foot wrong in terms of quality. No buffering, no stuttering, no refusing to resume. Under Windows 10 Mobile branch 1709 (Fall Creators Update) it has been faultless. Music is controlled via the system playback controls if you're in other applications; long periods of disuse don't seem to phase Deezer, and I can heartily recommend it. This was on an Alcatel IDOL 4 Pro, which is a fast phone with lots of RAM, so obiously you should try Deezer Music UWP out on your particular handset through its free tier before handing over any money, but I'm optimistic...
Reviewed by Steve Litchfield at