The idea of this series is to give you an insight into the thought processes that went into achieving each image, in the hope that it might inspire you to better photos too. Here's today's snap from my Lumia 950 XL: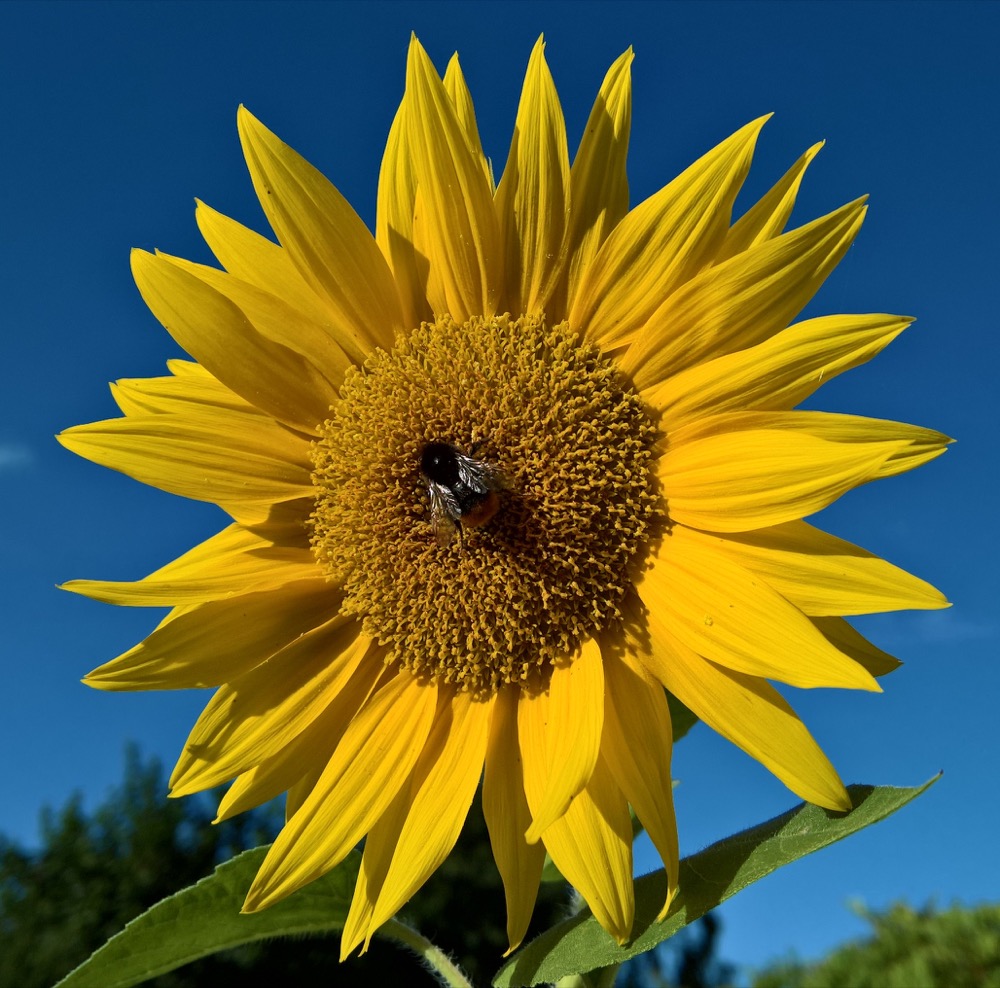 As you can see, an unusual aspect ratio for me - to go 'square', but in this case I wanted to convey an overwhelming sense of yellow, of pure colours, filling the frame, helped by the pure blue sky behind, a little greenery at the bottom to add balance and - what do you know - a friendly honey bee to add character and extra interest. Perfect!
But as usual there were a couple of images leading up to this. At first I simply knelt down low and tried to get a flower-level shot in early morning sunshine: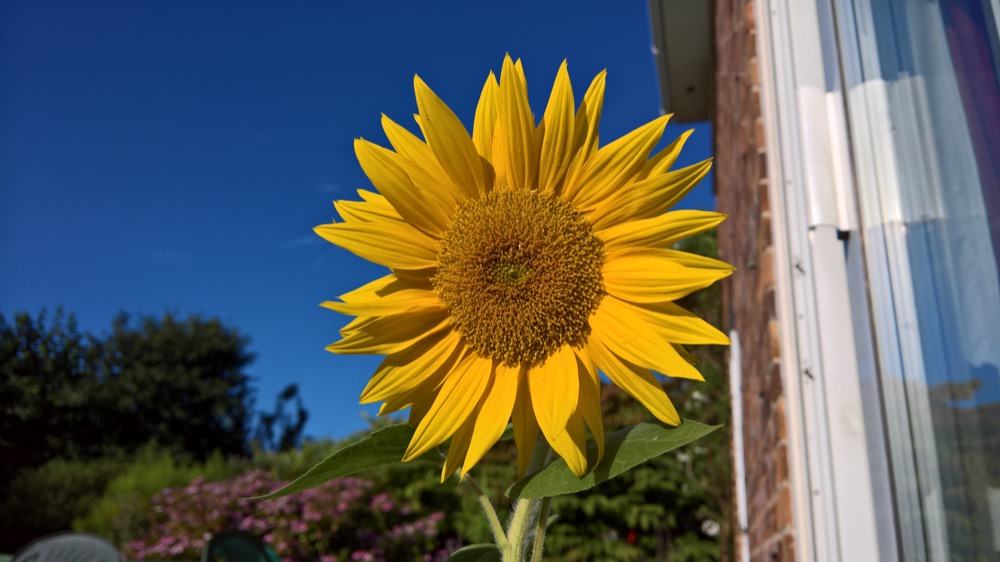 It's OK, but immediately it became apparent that the star power of the sunflower was being diluted by the distraction of the house behind and to the side. So I moved round another foot or so to my right.
I also wanted to get closer to the sunflower, not least because a bee had arrived and we all love insect macros. With some PureView zoom from the 950 XL, this was the result: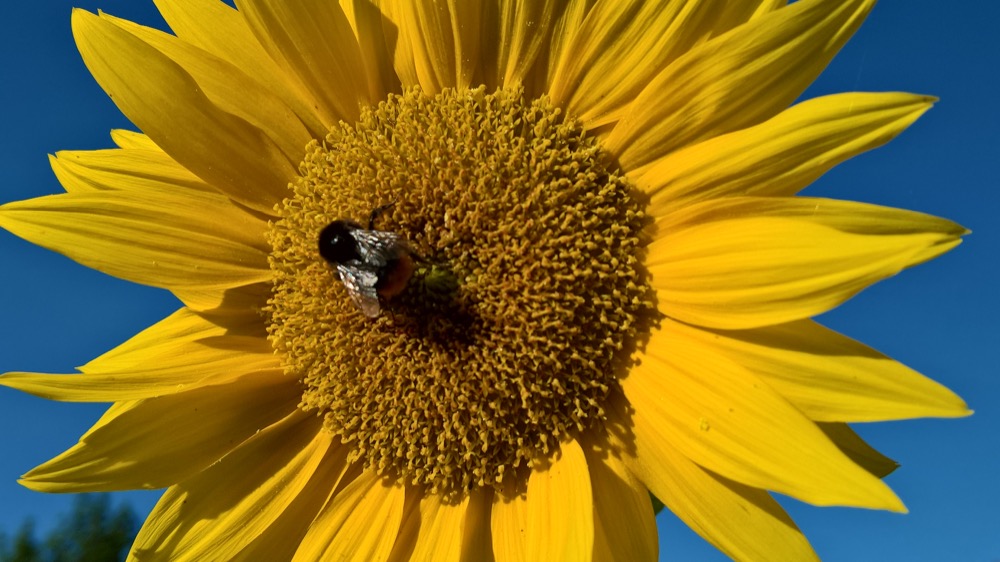 Hmm.... Way too close, the full circular symmetry of the sunflower had been lost and the bee turns out to not be captur-able from this angle in any kind of majesty, PureView or not.
So back to plan A and I shot the full flower from my new vantage point - still keeping all the petals in view and with the morning sun illuminating things: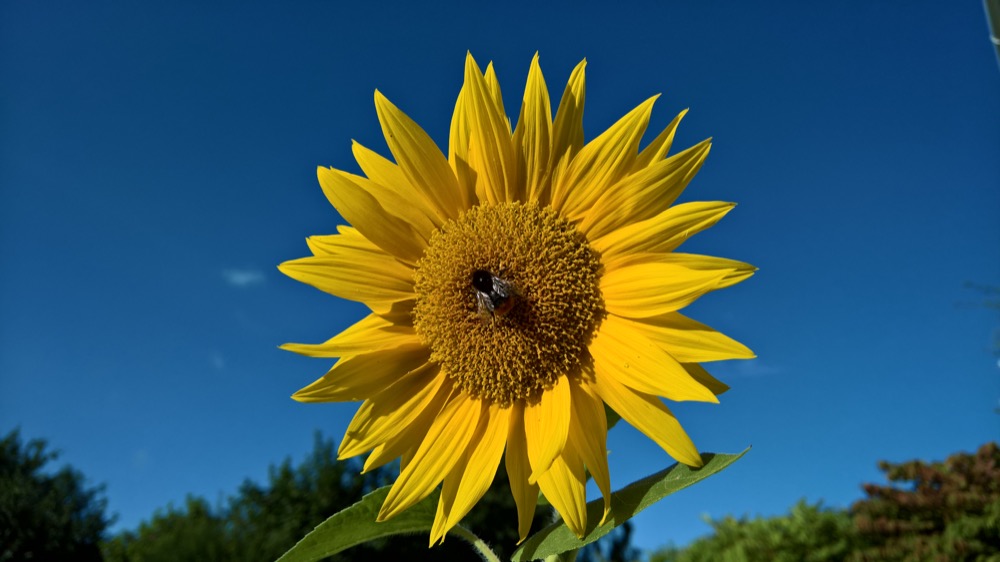 At this point, the expanse of background sky makes the crop almost mandatory, but the square image for the circular subject has a certain elegance, I feel. I cropped the image in the standard Windows 10 Photos editor and shared from there: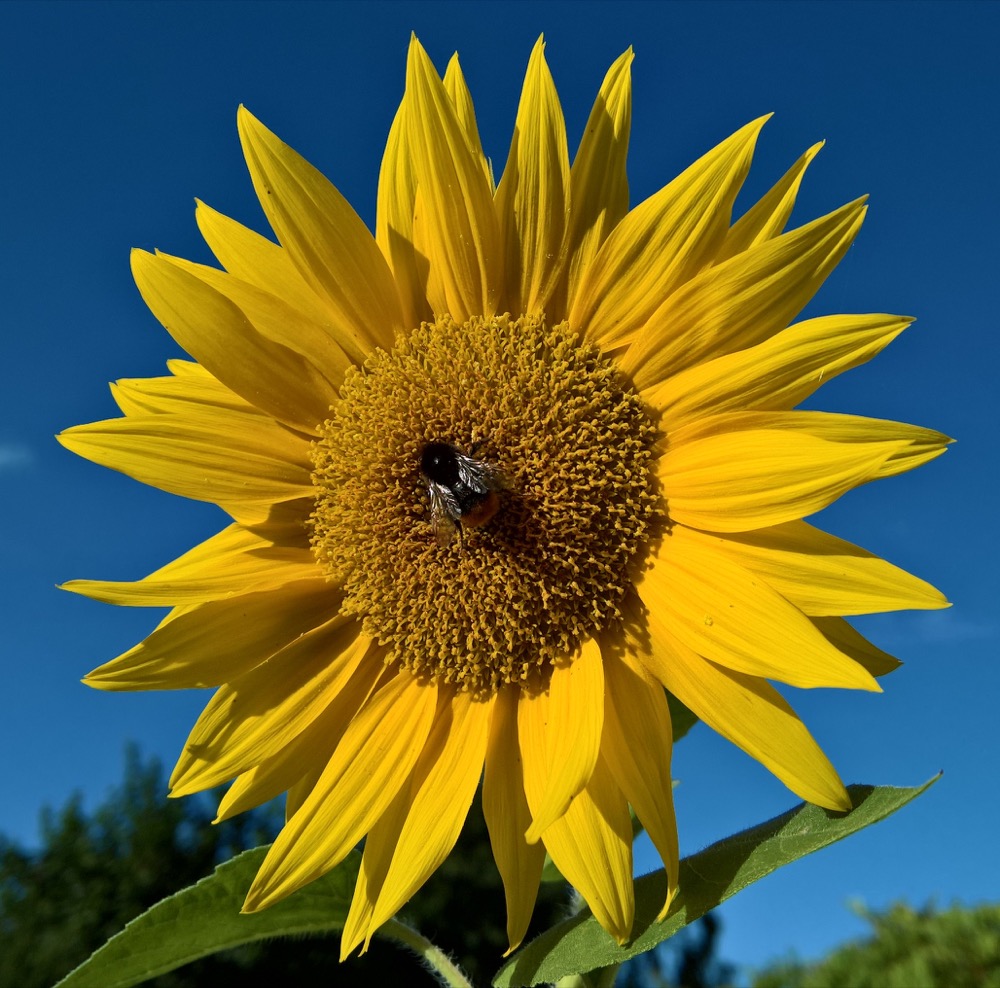 You can download the full version of the square snap/composition here if you like.
As usual, judicious cropping helps your subject stand out better from its surroundings. A principle used to good effect on the old Nokia Lumia 1020 after the fact without losing resolution, but I was having to do the cropping here by dropping output pixels - the final image is 2000 pixels square, so 4MP, which is easily enough for display on any handheld or desktop screen or TV.
Lessons here, then? Position yourself for the right background, take advantage of 'golden hour' (morning or evening) light, snap a subject that takes your eye, and don't be afraid to crop in a little later and even change the aspect ratio - you're creating a work of art!
Comments welcome!