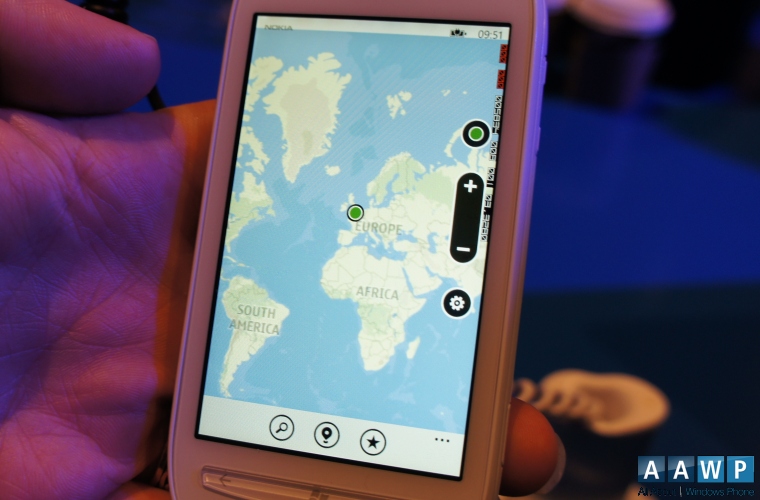 Nokia Drive will be available out of the box on the Nokia Lumia 800 and Lumia 710 at launch. Nokia Maps will be a separate download from the Windows Marketplace. Maps is a huge application on Symbian, and this approach allows the design team a little bit more time to develop the initial Windows Phone version.
Two points on availability, it's going to be before the end of the year, and it will only be for Nokia-branded Window Phone devices.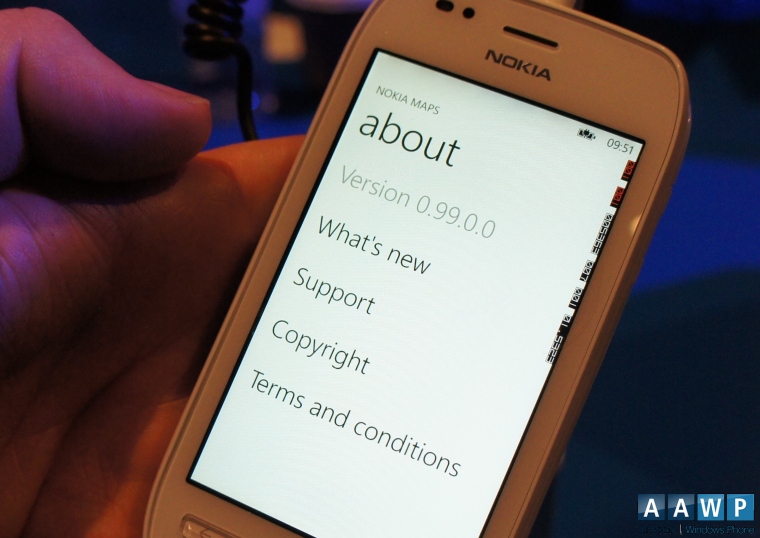 We've been looking at version 0.99.0.0, and while it's clearly a beta version, the underlying Maps engine is running smoothly, and the initial features are present and correct. Search, Places and Favourites are listed along the tool bar at the base, along with a number of settings to personalise the experience.
In this initial release, Nokia Maps will be a separate application, but we would hope to see integration with Bing Local Scout and the rest of the Windows Phone environment in later versions of the OS. Given the very short timescale from the announcement of Nokia's range of Windows Phones to now, it's great to see the core functionality of Nokia Maps is going to be available in the very near future.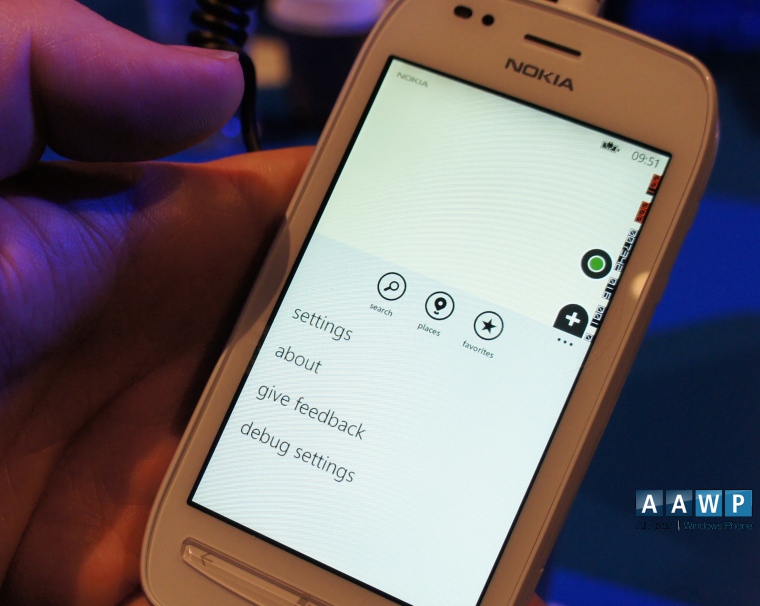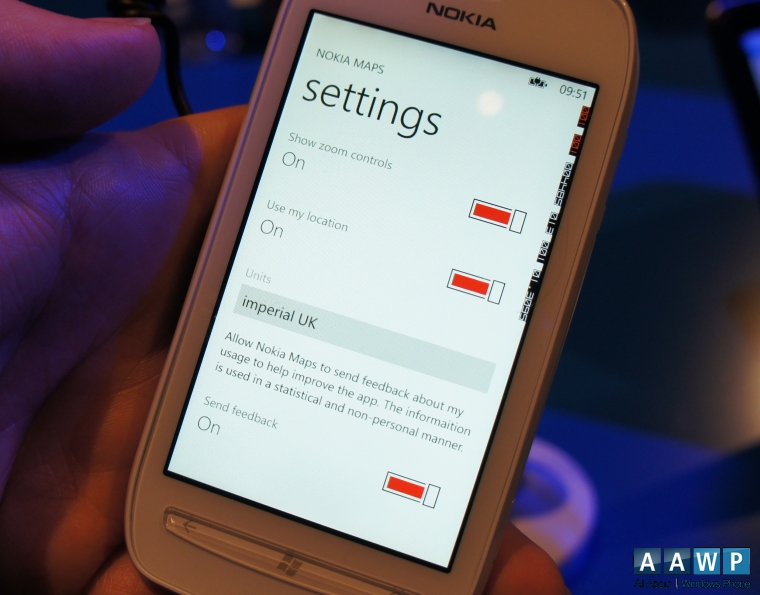 The press team has confirmed that Nokia Maps will be available via the Windows Phone Marketplace before the end of year, and we'll bring you the news as it happens here on All About Windows Phone.