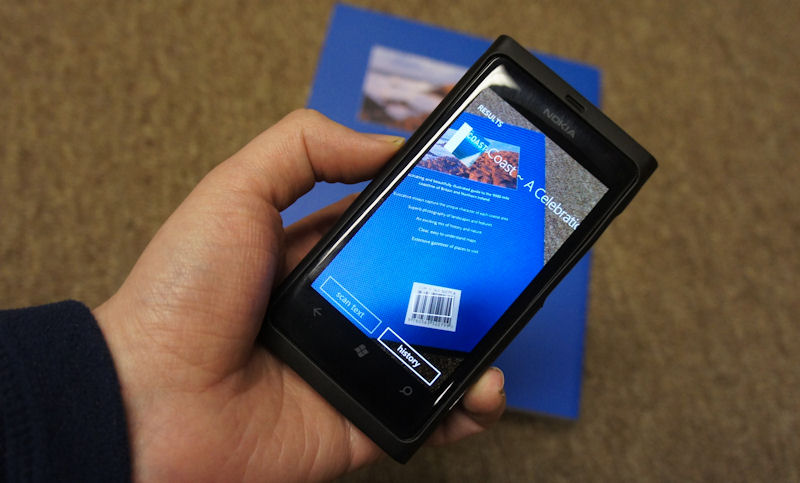 The Bing Vision service is accessed by pressing the search button, and then tapping the eye button on the toolbar. In most cases a barcode should be identified in a second or so. A white box appears around the bar code, indicating that it has been successfully read. The bar code will then be identified and an icon and product name are shown at the top of the screen. Tapping on the icon or name will take you to the Ciao page for that product, where prices from a number of different online retailers are listed.
The big advantage of Bing Vision is speed; for most people it is much quicker to scan a barcode, than it is to type in a full product name. The most obvious use case is for finding out the online price of a product, when shopping in a bricks and mortar retailer. But you can also use is as a starting point to find out more about an item that you already own.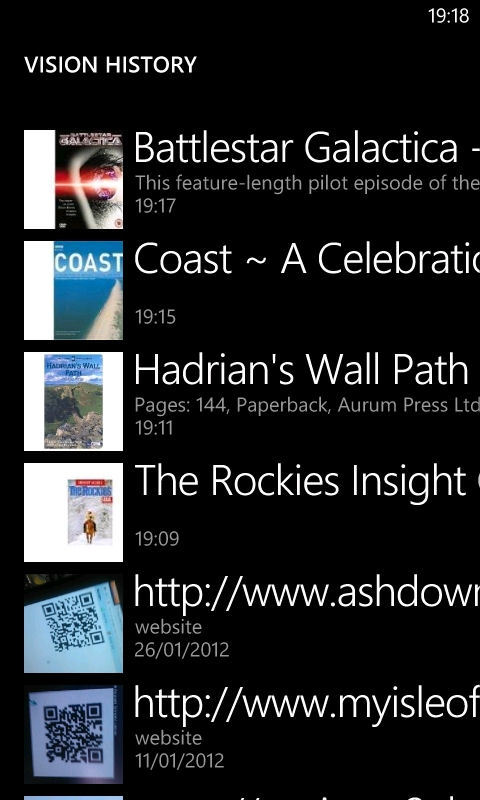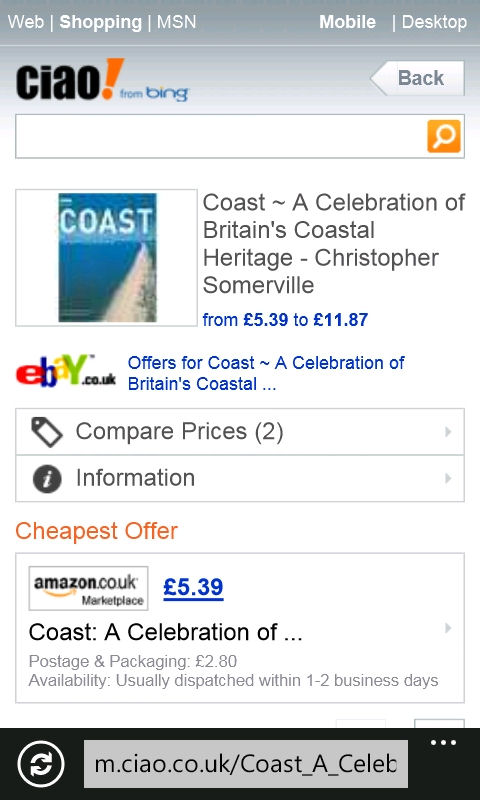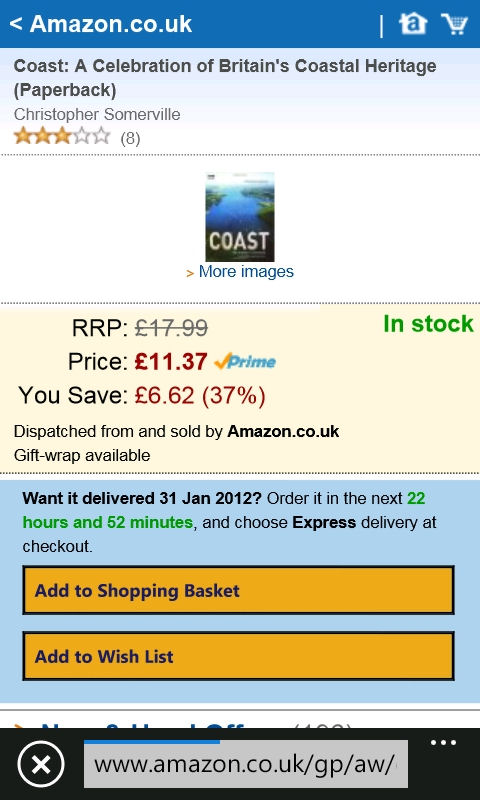 Previously the full Bing Vision service was only available in the US.
Update:
Professeur Thibault reports that the extended Bing Vision functionality is also available in France. The Ciao service is also available Spain, Germany, the Netherland, Italy and Sweden, so its likely these markets will also benefit from the extended Bing Vision functionality.