Key features of the AAWP app
Browse all the content from the All About Windows Phone website
Listen to episodes of the AAWP Insight Podcast
Search for previous content with optional section and date filters
Live tile notifications of new and updated content (hint: turn on Notifications in Settings, and pin the app to the start screen)
Offline support when no data connection is available
Share articles through Email, Twitter, Facebook and LinkedIn
Read and post comments
Direct link to the Marketplace for apps and games referenced in the content
Direct link to YouTube videos mentioned in the content
Open web links mentioned in the content
The AAWP app in detail
The main panorama view of the application allows you to quickly get to all of All About Windows Phone's key content. The first page has the ten latest stories from the site, the second page lets you browse content by section, the third page let you search our content archive, the fourth page gives access to all our podcast episodes and the fifth pages houses the application's contact, about and settings pages.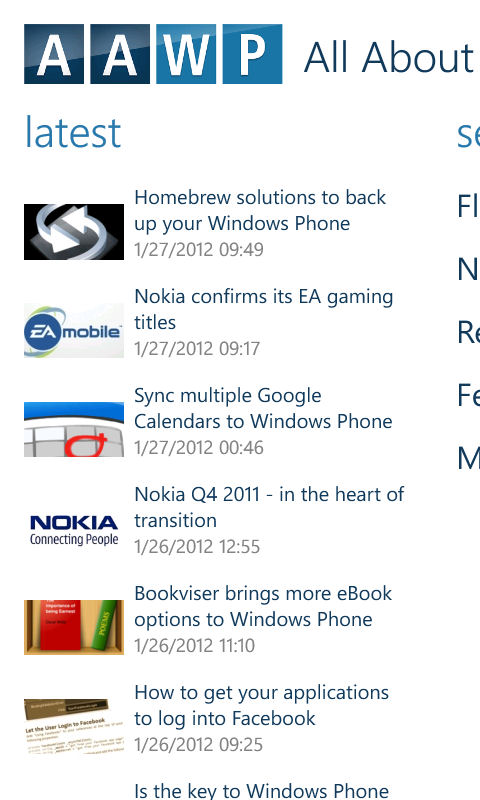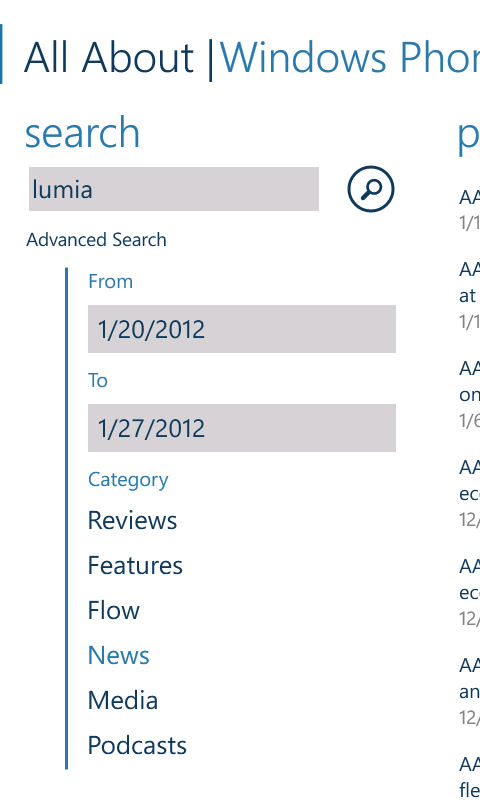 For each content item, the app provides access to all the associated images and links. Images are displayed in a carousel beneath the headline and links are collected together on a dedicated links page (accessed via the toolbar). Internal AAWP links (to other content) open within the app itself, App links open in the phone's Marketplace, YouTube video links open and play in the YouTube application and Web links open in Internet Explorer.
All content items can be shared socially to Twitter, Facebook, LinkedIn and Windows Live, or you can share with friends via email. Also included is comment integration; for each article, you can view the last 100 comments and add your own comments. Alternatively, you can load up the full web version of the commenting interface in Internet Explorer with a single tap.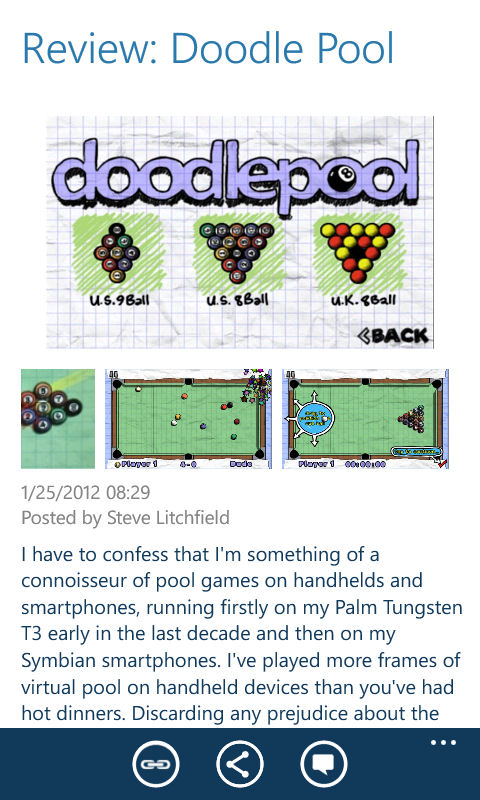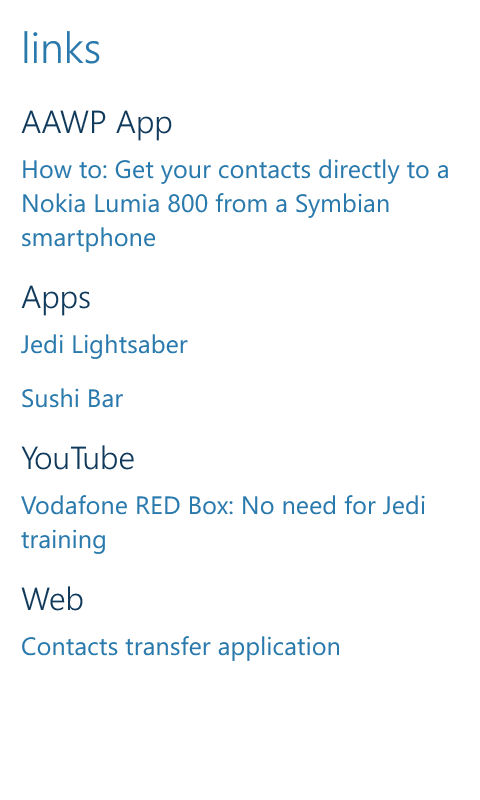 The podcast section of the app supports background audio, which means that you can listen to a podcast while checking your email or browsing the web. The podcast functionality is also fully integrated into the Music+Video app, allowing you to jump back into the app from the 'now playing' tile, history tiles and mini audio controls.
The app's offline mode means you can access previously cached content, even when no data connection is available.
The Live Tile and push notification support will automatically inform you when new content is available. By default, this functionality is switched off, but you can easily activate it by turning notifications on in the app's settings and pinning the app to your start screen.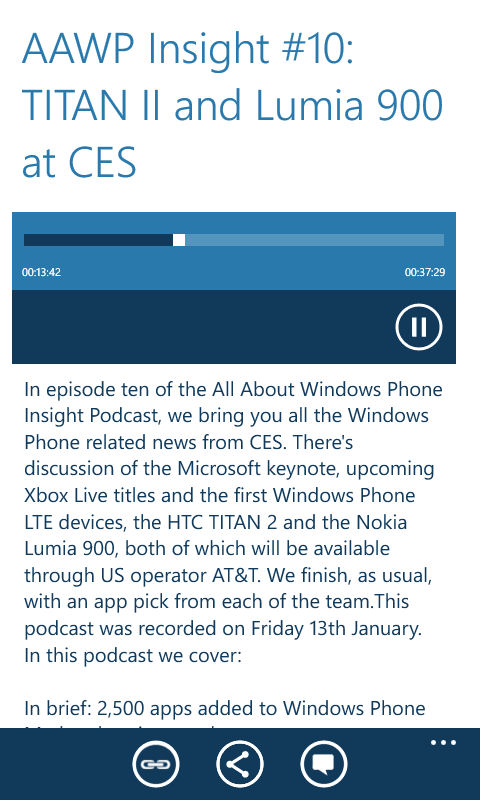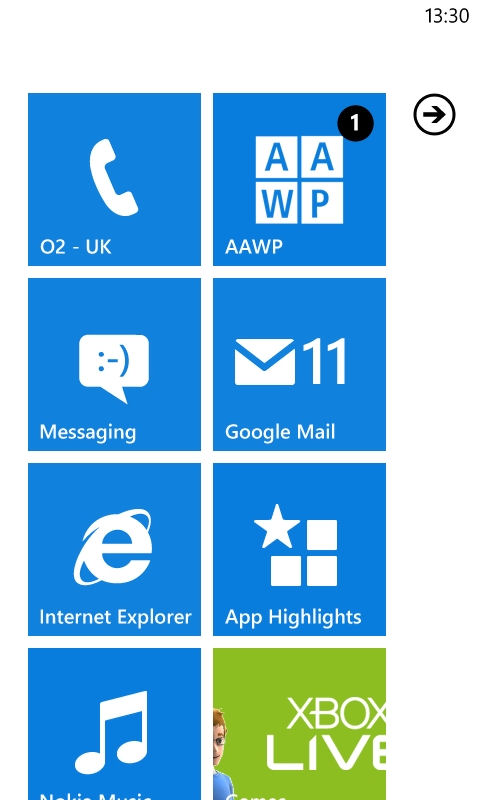 Download the AAWP app
You can download the AAWP app from the Marketplace.
To download the app directly on your phone, search for "AAWP" in the Windows Phone Marketplace or use Bing Vision to scan the QR code below.
If you like the app, please consider rating and reviewing it in the Windows Phone Marketplace. Alternatively let us know what you think by email, or in the comments below.