According to the Nokia Maps blog:
Nokia Transport lets you have reliable transit information on your fingertips. Armed with detailed transit information you can depend on, you don't have to wonder whether you are on time or need to pick up the pace. Nokia Transport aggregates information from over 700 of the leading public transit agencies, such as BVG and VBB in Berlin, Rejseplanen in Denmark and DeLijn in Flanders. So you are guaranteed to have the best-in-industry information. Check the timetables to see your scheduled departure and arrival times, as well as how long you'll be en route to your destination. You can even keep an eye on transit disruptions and delays (right now in Berlin and Potsdam, with more coverage on the way).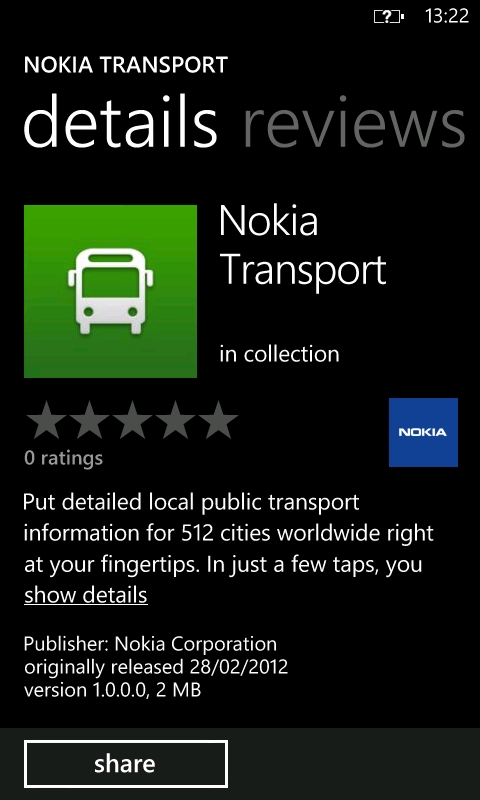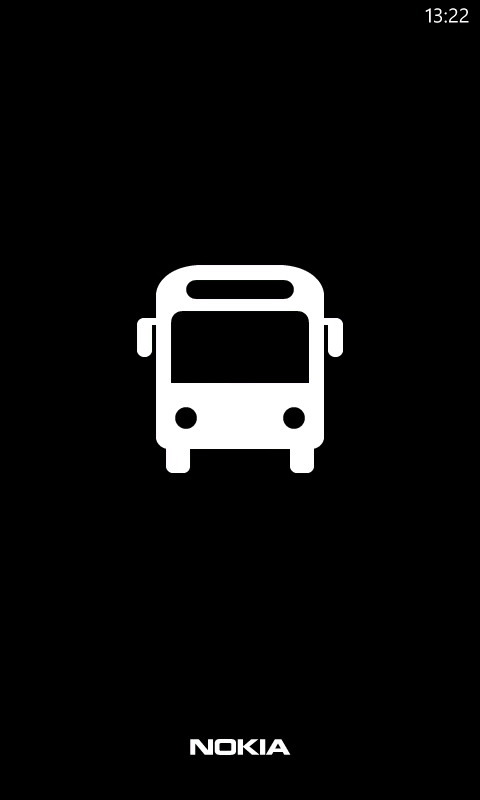 Making sense of public transport timetables can be a demanding task - especially if you're in a hurry. Nokia Transport's key feature is that it abstracts such data into visual representations that is much easier to process. Journeys are presented as a stacked timeline, with each segment representing each leg of the journey; e.g. train, bus, or walking. Alternate routes are shown in a horizontal progression, their position indicating the departure time and overall length representing the trip duration. It will be possible to pin journeys to the start menu, but this option is currently disabled in the beta.
Nokia Transport detects your current location and automatically puts that as your departure point, but this can be changed if needed. Usually, the only input required is your destination. Then, as described above, Nokia Transport will display a series of journeys. If you want to delay your departure, continually swiping to the left will load journeys further into the future. Tapping on any of the journeys opens a single page showing a detailed view of that journey, and swiping to the side shows the next departing journey in this view.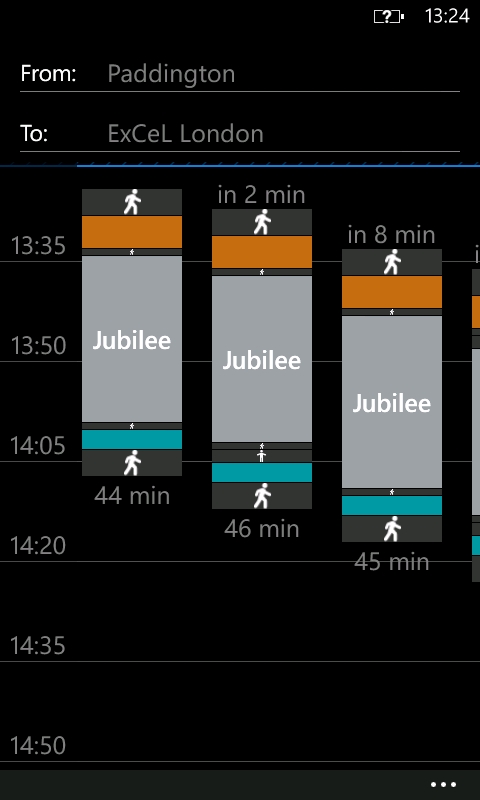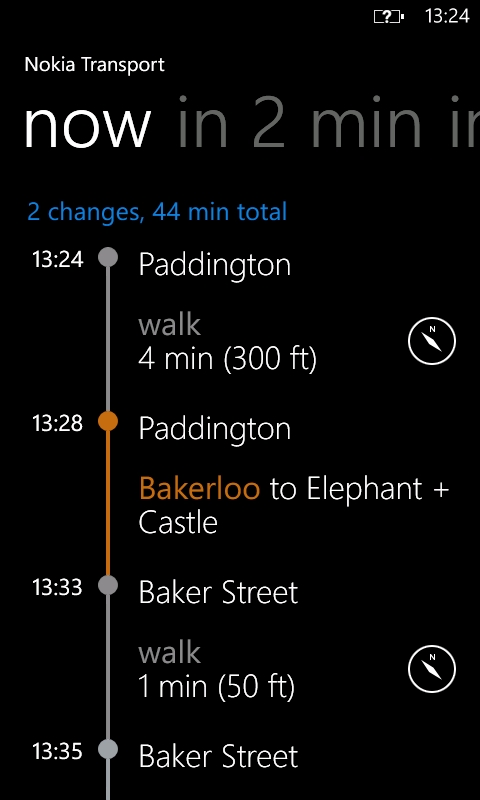 For example, on some London Underground journeys it can be beneficial to take a route that starts later as the overal journey time will be less than the next immediate departing route.
As noted above, only 512 cities are supported. While that sounds like a lot, it means that many cities have yet to be supported. However, Nokia say they are adding new cities all the time, and so it should only be a matter of time until most cities are covered. For the United Kingdom, only London is currently supported. In our testing, London buses were not yet included either, but overground, underground, and Docklands Light Railway were all listed.