The most useful feature addition in Nokia Maps 1.3 is the added support for favourites. This allows you to save places for later quick access. Favourite (saved) places are shown on the map as a yellow star and a list of favourites can be accessed at any time by tapping the favourites (star) button on the toolbar.
Previously the only way to save a place was to pin it to your start screen (an option that is still available), but this could become unwieldy beyond four or five places. Favourite places are only accessible within the Nokia Maps application (e.g. not Nokia Drive); this is due to the current limitations of the Windows Phone platform and is one of the areas that is likely to be marked for improvements in a future platform software update.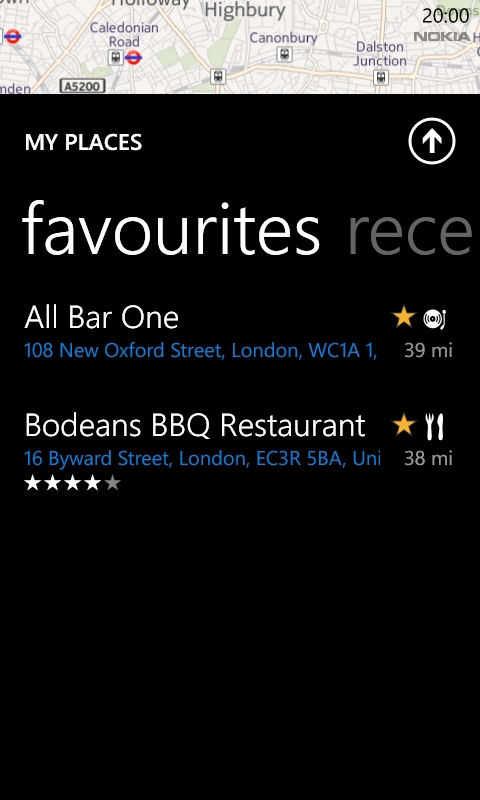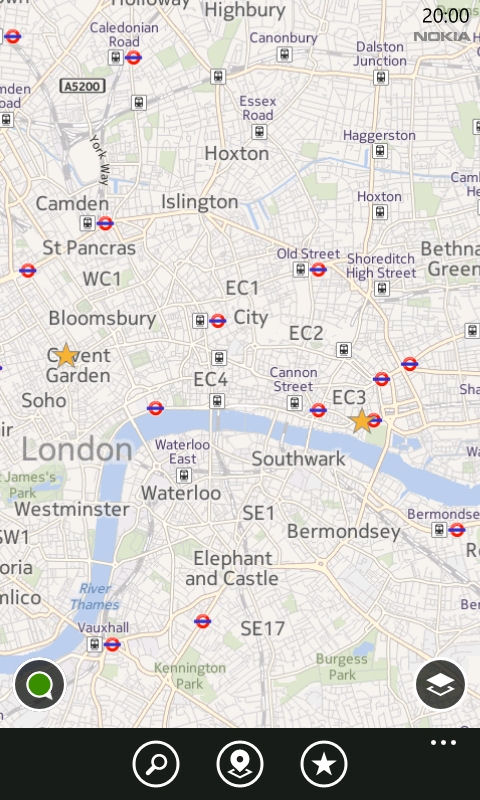 Also new in Nokia Maps 1.3 is the option to share a route via email or social media (Twitter, Facebook) or email. When sharing a route, your estimated journey time and a link are included (see example below). The link leads to the maps.nokia.com site (viewable on most devices), with your proposed route shown on a map. The idea here is to give family and friends a better indication of your movements and Nokia has gone to some trouble to make the information accessible regardless of what device is being used (although in a rather short sighted move, viewing the link on another Windows Phone device is actually one of the worst options, as it prompts you to download Nokia Maps, rather than showing you the route).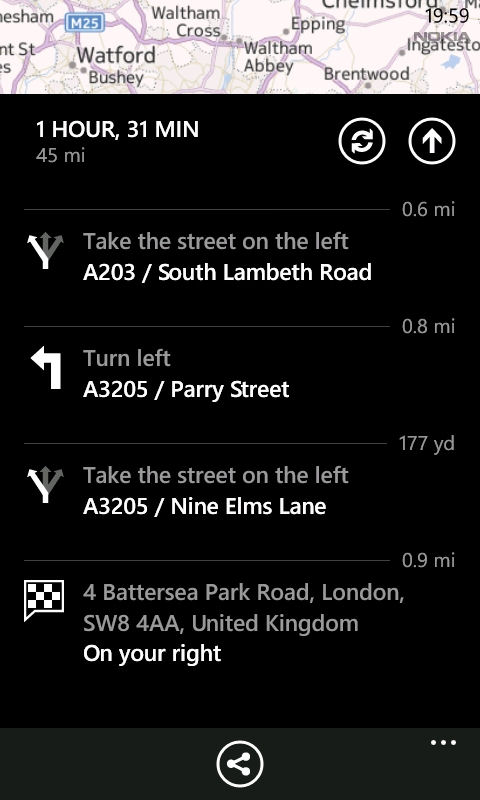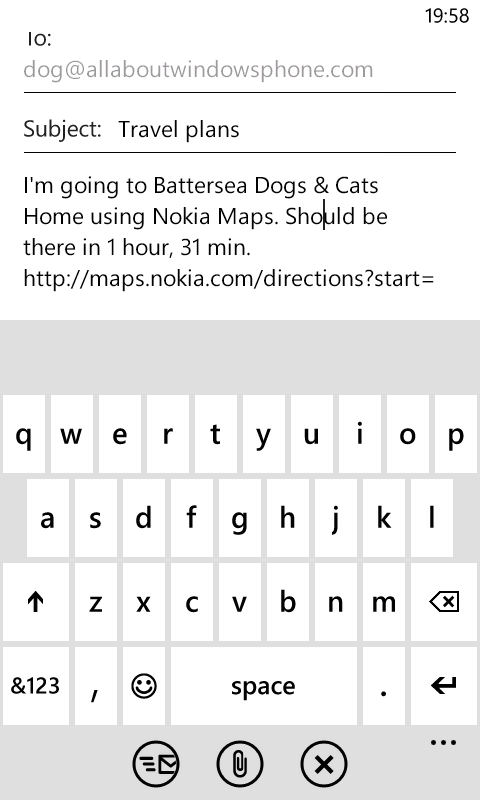 Nokia Maps 1.3 can be downloaded from the Windows Phone Marketplace. While Nokia has said that Nokia Maps will be made available for all Windows Phone devices, the current entry in the Marketplace will only allow Nokia's Lumia devices to download the app.
If you already have Nokia Maps installed then you should be automatically notified that an update is available (see updates in Marketplace app). However, you can manually update by going to the Nokia Maps entry in the marketplace (search for Nokia Maps). You can also download the update by scanning the QR code on this page, or following the App link from the AAWP app.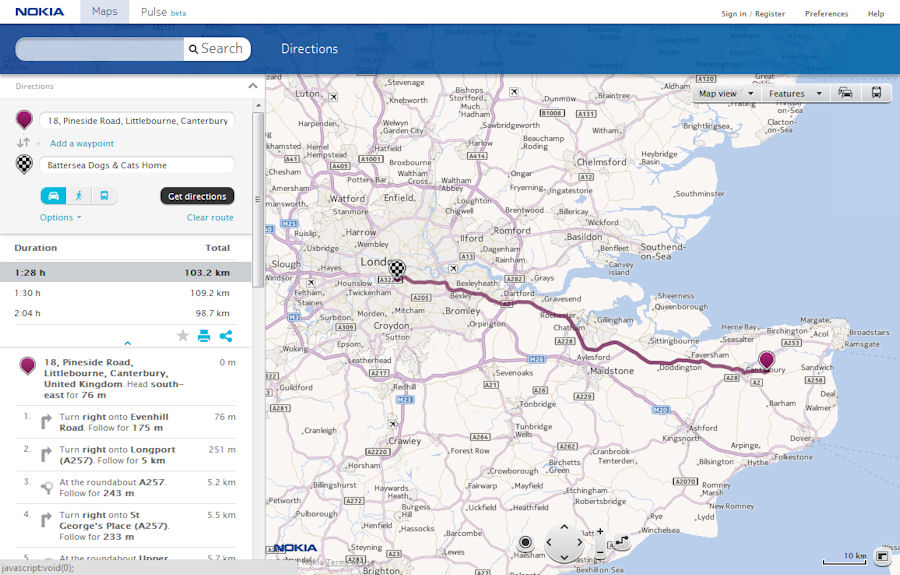 Example of a shared route opened in a desktop browser.