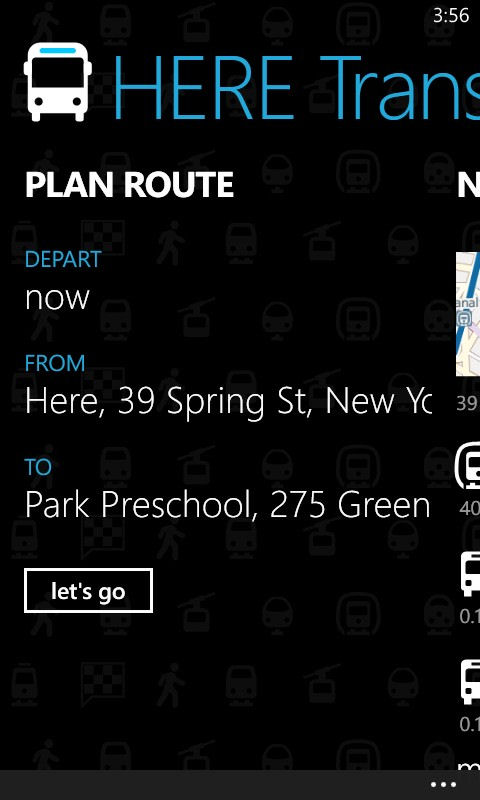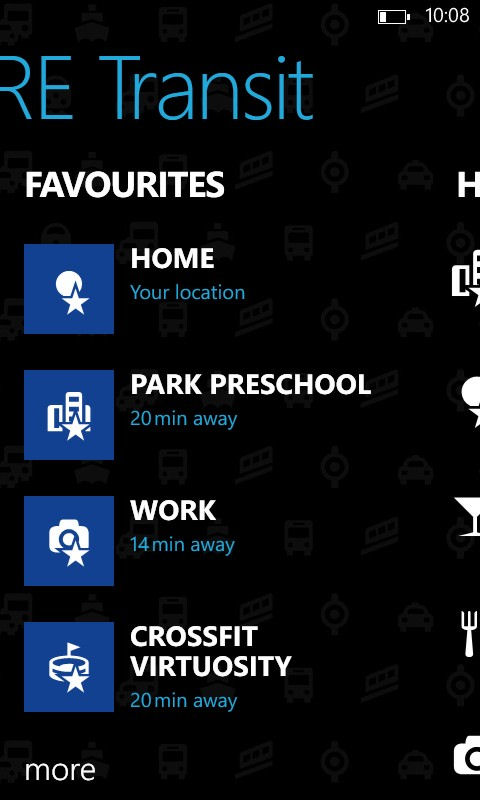 Here's how Nokia explains the thinking behind the new look and feel of HERE Transit:
The user interface and user experience are inextricably linked. This is why we have significantly redesigned the user experience of HERE Transit by taking advantage of the Windows Phone interface. We recognize, in fact, how important software design is: people expect well-designed products, which are both aesthetically appealing and extremely intuitive. We therefore observe how our testers behave with our products and we understand when some features are either not found or not used and we go back to the design board with what we've learned. We only stop when we are satisfied by the results.
This explanation makes it clear that the changes are driven by user feedback and testing. A good example of this is the addition of a favourites section to the main panorama, something which makes sense, given that at least 50% of public transport journeys are likely to be to frequently visited locations.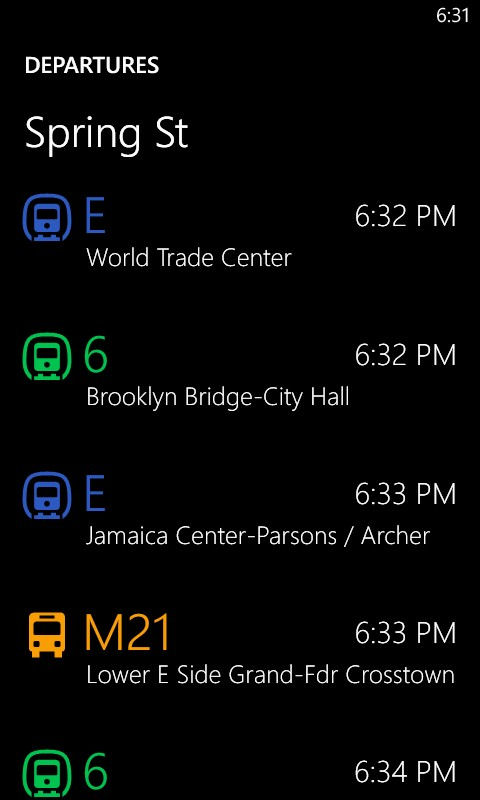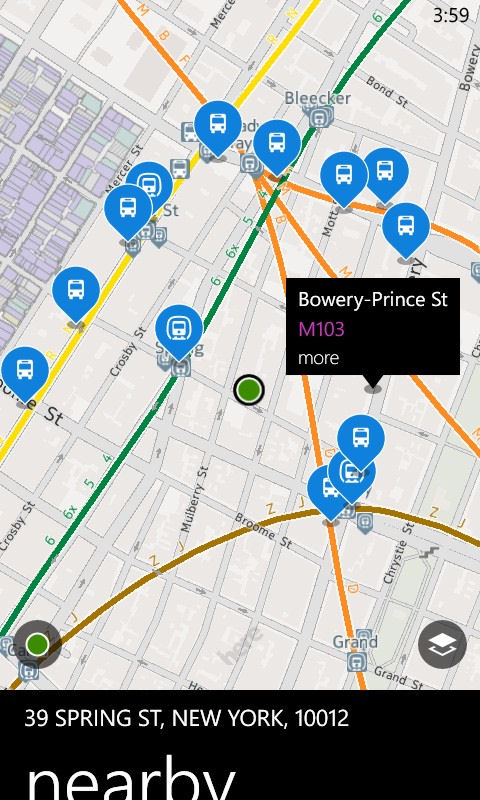 HERE Transit will continue to be a free download for non-Nokia Windows Phone 8 devices in the US, Canada, Mexico, UK, France, Italy, Germany, and Spain. This initial availability of HERE Transit for non-Nokia Windows Phone devices, dating from earlier this year, was the result of a Microsoft specific offer (with Microsoft presumably picking up the bill).
With this latest release of HERE Transit, Nokia is also making the app available in Australia, China, Denmark, Finland, Hungary, Netherlands, New Zealand, Norway, Russia, and UAE. However, in these markets, on non-Nokia devices, it will be a paid for app costing €1.99 (or local currency equivalent). The distinction between these second set of markets and the initial availability is that it is a Nokia offer and its decision to expand the availability.
The markets in which HERE Transit is available reflect the areas in which HERE Transit has good coverage for timetabled or live transport data. Availability will likely expand to other markets as Nokia improves the coverage of HERE Transit.
HERE Transit will, of course, continued to be pre-installed (and freely available for download) on all Nokia Windows Phone 8 devices. However, the expanded availability of the app and its sister HERE apps for non-Nokia Windows Phone devices does erode some of the differentiation advantage that Lumia devices currently enjoy. This differentiation advantage has to be set against the possibility of additional revenue from paid app users and Nokia's desire to be the "where" company, which underlies much of the thinking behind the company's location strategy.
Windows Phone Store description:
HERE Transit makes taking public transportation easier and faster than ever. Quickly compare routes, departure and arrival times, and even visually see the walking distances required for each route option. Choose the route that works best for you and let HERE Transit do the rest. Traveling to a new city? HERE Transit is available in over 670 cities and 50 countries around the world so no need to download separate apps for each city. Check if your city is covered here:

HERE Transit can be downloaded from the Windows Phone Store here (Nokia devices) and here (non-Nokia devices). Do note that the new version is not yet available, but you can download the current version and get automatically notified about the update once it becomes available.