In a product space dominated by Apple's iPad, Nokia will be looking to position its tablet product as ideal for business users, emphasising the productivity capabilities provided by Microsoft's Office software, and the mobility factor derived from LTE connectivity and long battery life. However, features such as Nokia Music, Nokia Storyteller, and the Lumia range's signature colour options also show a consumer side, with early customers likely to be those who are already invested in the Microsoft ecosystem and express a preference for Nokia's industrial design.
The design is a highlight of the device, with tapered edges making the device feeler smaller and lighter than the specifications (267 x 168 x 8.9mm and 615g) might suggest. The design language and solid build quality familiar from Nokia's Lumia smartphones feels like a natural fit for a tablet and the minimalist design ethos should help the Lumia 2520 stand out from crowd. Within its specification envelope it is arguably the best looking and best designed Windows RT tablet for 'on the go' use.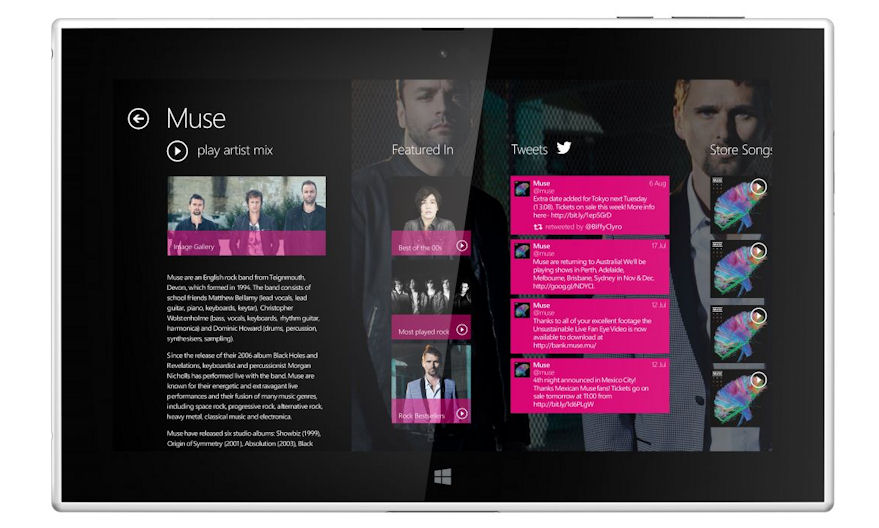 The device has a 10.1 inch screen (IPS multi-touch, capacitive), with full HD resolution, high brightness and low reflectance meaning it should remain easy to see in all lighting conditions. The rear facing 6.7 MP camera has Carl Zeiss optics and f1.9 aperture, while the front facing camera is wide angle HD (2MP). Both can be accessed using the custom Nokia Camera app, which has a UI similar to that found in Nokia's Pro Camera app for its Windows Phone devices.
Internally, the Lumia 2520 has a 8000mAh battery, 32GB internal storage, a microSD card slot, and runs on a Snapdragon 800 processor, accompanied by 2GB RAM. Cellular connectivity is provided by LTE, WCDMA and GSM, with WiFi, Bluetooth, NFC, and USB for local connectivity. A microHDMI port and Miracast support provide a way to export the screen to another device (display, TV, projector), and an optional Nokia Power Keyboard accessory provides a keyboard, extra battery capacity (up to 5 hours) and two USB ports.
The Lumia 2520's battery includes support for Qualcomm Fast Charge 2.0 technology, which means it can be charged up to 80% in just a single hour (or 40% in 30 minutes), an important factor for mobile business workers.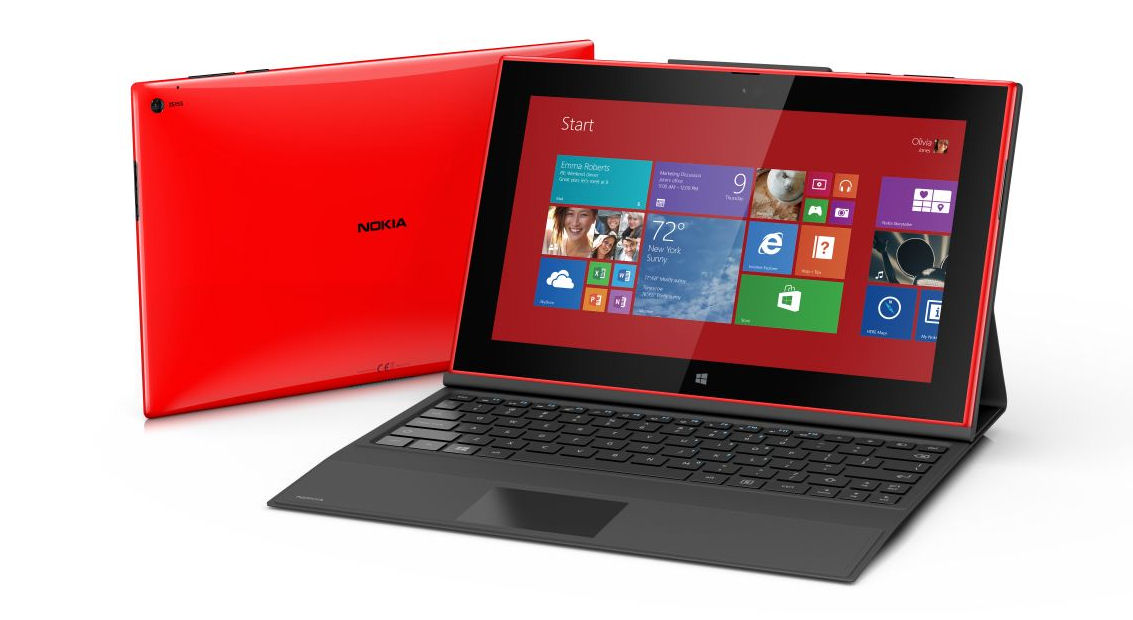 The Lumia 2520, which is available in white (gloss), red (gloss), black (matte), and cyan (matte), is expected to start shipping this quarter, with an estimated price of $499 before taxes or subsidies. Initially it will be available in the US, UK and Finland, with additional countries to follow. The Nokia Power Keyboard will be available alongside the Lumia 2520 at the recommended price of $149.