Nadella is a Microsoft veteran, having joined the company in 1992 from Sun Microsystems, and has had multiple roles within the company, including with the Office and Bing teams. More recently he had led Microsoft's Server and Tools Business, during which time it has enjoyed strong performance. He has also helped spearhead Microsoft's move to the cloud, including the development and implementation of the cloud infrastructure that supports Bing, Xbox, Office, and many other services.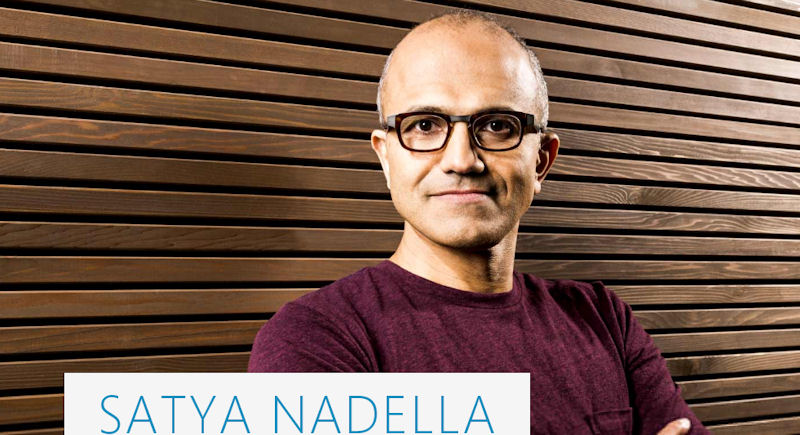 In an email to Microsoft employees Nadella described his appointment as an "incredible honor" and discussed the changing face of Microsoft as it seeks to operate in a "mobile and cloud-first world":
In our early history, our mission was about the PC on every desk and home, a goal we have mostly achieved in the developed world. Today we're focused on a broader range of devices. While the deal is not yet complete, we will welcome to our family Nokia devices and services and the new mobile capabilities they bring us.


As we look forward, we must zero in on what Microsoft can uniquely contribute to the world. The opportunity ahead will require us to reimagine a lot of what we have done in the past for a mobile and cloud-first world, and do new things.


We are the only ones who can harness the power of software and deliver it through devices and services that truly empower every individual and every organization. We are the only company with history and continued focus in building platforms and ecosystems that create broad opportunity.
Microsoft also announced that Bill Gates will assume a new role on the company's Board of Directors as Founder and Technology Advisor. As a result Gates, who was previously Chairman of the Board of Directors, will spend more of his time working at Microsoft, primarily helping shape technology and product direction. John Thompson, previously the lead independent director for the Board of Directors, will assume Gate's previous role as Chairman of the Board of Directors.
In a video discussing his new role Gates says that he "will be substantially increasing his time [with Microsoft]" and will be making "over a third of my time available to meet with product groups".
From the Microsoft press release:
"During this time of transformation, there is no better person to lead Microsoft than Satya Nadella," said Bill Gates, Microsoft's Founder and Member of the Board of Directors. "Satya is a proven leader with hard-core engineering skills, business vision and the ability to bring people together. His vision for how technology will be used and experienced around the world is exactly what Microsoft needs as the company enters its next chapter of expanded product innovation and growth."

"Microsoft is one of those rare companies to have truly revolutionized the world through technology, and I couldn't be more honored to have been chosen to lead the company," Nadella said. "The opportunity ahead for Microsoft is vast, but to seize it, we must focus clearly, move faster and continue to transform. A big part of my job is to accelerate our ability to bring innovative products to our customers more quickly."
Here's a video from Microsoft, described as Nadella's first interview as CEO of Microsoft: