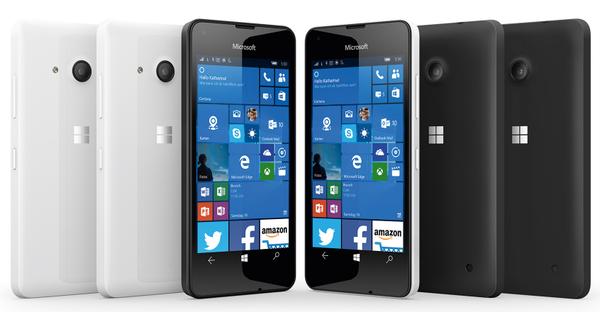 The Lumia 550 will be available in white, red, blue, and black. In terms of specifications (to be confirmed, Microsoft completely glossed over this product in the event talk!):
4.7" 720p

AMOLED

LCD screen
Snapdragon 210 chipset
1GB RAM
8GB internal storage plus microSD
5MP main camera
2MP front camera
1905mAh replaceable battery
This baseline specification has been standard across most budget Windows Phones for a year now, so none of it is surprising. The use of a Snapdragon 210 chipset does indicate how low this is aiming though, ditto the sub-5" screen. There IS a market for people choosing Windows Phone (or, in this case, its replacement, Windows 10 Mobile) because it's cheap (Mobile Fun have this for £129 in the UK, inc VAT).
The use of an AMOLED screen is unusual at the budget end though - if shops have these powered up then I can see the 550 turning a few heads on the budget shelves.... Early reports about AMOLED were wrong - this uses a vanilla LCD display. Overall, this should be on sale at £99 in the UK in the pay-as-you-go market, where it will battle the likes of the Moto G family of devices and a dozen network-branded alternatives.