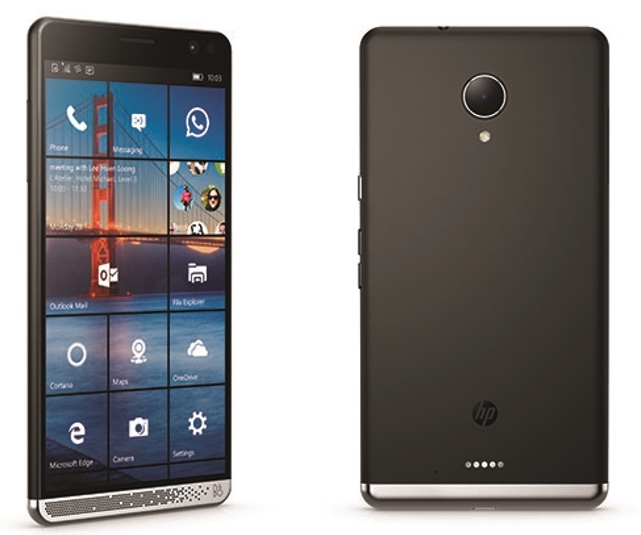 Here are the announced specifications:
Polycarbonate unibody
6" QHD AMOLED display, Gorilla Glass 4
Qualcomm Snapdragon 820 chipset
64GB of internal storage (plus microSD up to 2TB)
4GB RAM
4150mAh battery
Qi/PMA wireless charging (thanks to that plastic construction)
USB Type C, Quick Charge 3.0
16MP, f/2.0 main camera
8MP front camera
Windows Hello iris recognition plus fingerprint sensor (the latter not shown in the press images, it is to be placed centrally in the back before release)
Front-facing Bang & Olufson stereo speakers

83.5 x 7.8 x 161.8mm

195g
Pogo pins on back for dock/accessory connections
IP67 certified for water/dust
Amazing specs, topping even the Microsoft Lumia 950 XL, albeit perhaps behind a little on imaging. Hopefully Rafe can get some hands-on time with the Elite X3 in due course at the show.
Also announced was the HP Desk Dock, similar to Microsoft's Display Dock, except that it also has Ethernet support, plus the HP Mobile Extender, a 12.5"-screened, 1080p 'dumb' laptop form that takes over as secondary display for the connected Windows 10 Mobile smartphone. It can be hooked up via the Desk Dock or via Miracast: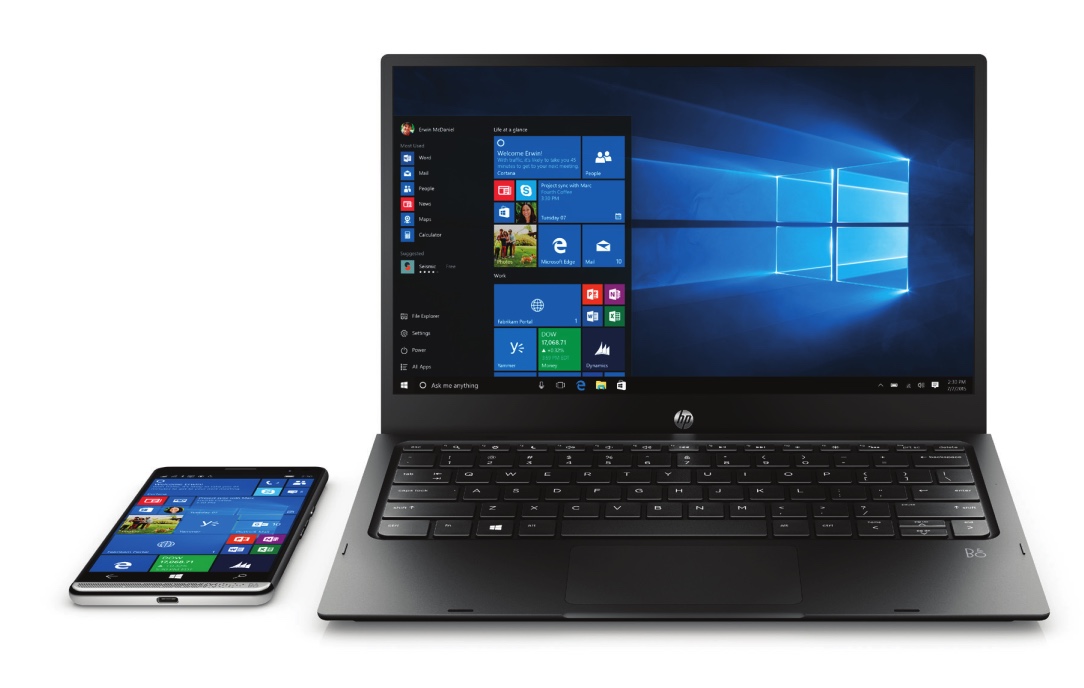 There's also HP Workspace, described as "an app catalog designed by HP to easily enable access to virtualized apps". The idea is that employees in the field access x86 applications hosted on the company servers using a remote Windows Intel environment.
There's clearly some tech here and a desire to excel in the Windows 10 space, though the vague 'late summer' delivery time frame is a little disappointing. On the other hand... maybe Windows 10 Mobile will be bug-free by then(!)
Ooh, there's a mini-site and a promo video too now: