Here's the Microsoft announcement:
Microsoft News is the new name for our news engine that powers familiar sites like MSN.com, and our newly redesigned Microsoft News app for iOS and Android. Microsoft News also powers news on Microsoft Edge, the News app in Windows 10, Skype, Xbox and Outlook.com.

Microsoft News represents the ways we keep people informed across the web, phone and PC, using our long-tested approach of curating news via publishing partnerships, human editors, and AI. We work with more than a thousand premium publishers and more than 3,000 brands in all major global markets – like USA Today, The New York Times, FOX News, The Washington Post, The Guardian, Le Monde, Die Welt, El País, BBC News, Kyodo News, and many more – to aggregate the best news, videos, photos and other content and deliver it, for free, to people all over the world.

Microsoft News makes it easy for you to personalize your news experience, including prioritizing your favorite topics on MSN.com or selecting interests to follow in your news feed on the Microsoft Edge Start page and our apps on Windows 10, iOS and Android, so you can quickly get to the information you want most when and where you want it. We also enable our many publishing partners to connect with new audiences and earn money for their content at a time when that is crucial to the survival of the industry – so they can continue to invest in high-quality, credible journalism.

Microsoft News for iOS and Android

You can experience the best of what Microsoft News has to offer in our newly redesigned Microsoft News app for iOS and Android, available today. The app makes it easy to get news wherever you are, focused on the topics you care about most – like having your own portable newsroom.

The app has been completely redesigned into a modern and beautiful experience tailored to iOS and Android devices. Here are some of our favorite new features:

New personalization upgrades, including the ability to tailor interests to follow in your news feed – such as World News, Personal Finance, Fitness and many more – and to roam interests across devices and local news options for top cities
Easy to configure breaking news alerts
A new dark theme, enabling better night reading
Simplified access through seamless integration with iOS and Android widgets
Continuous reading, for a smooth content experience
Yada yada. So much 'iOS and Android'. Called just 'News', all of this has been available in Windows 10 Mobile (and, almost completely, in Windows Phone 8.1 before it) for years. Now, don't get me wrong, it's good that Microsoft is spreading its news content more widely. But 'Microsoft News' is where it always was on your Windows 10 Mobile phone. ON the phone. Built-in.
I checked the current News on my Lumia 950, and on the web, and on an Android smartphone (the Gemini, hence the landscape screenshot!), and content was identical, with variations just in layout according to screen resolution and shape: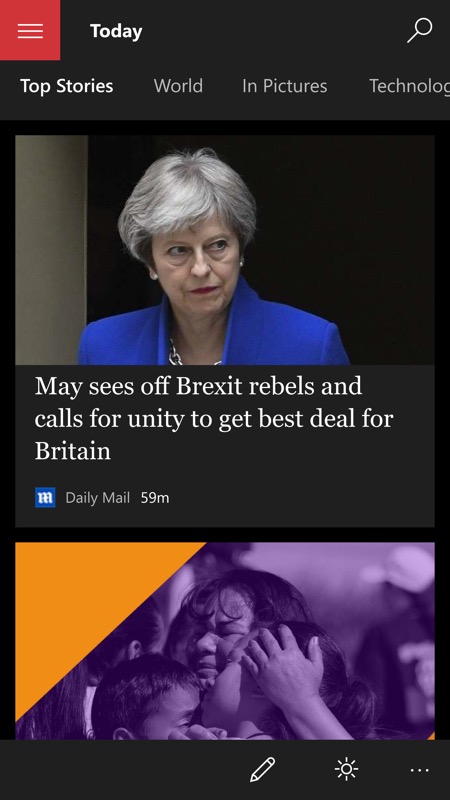 In the built-in 'News' under Windows 10 Mobile...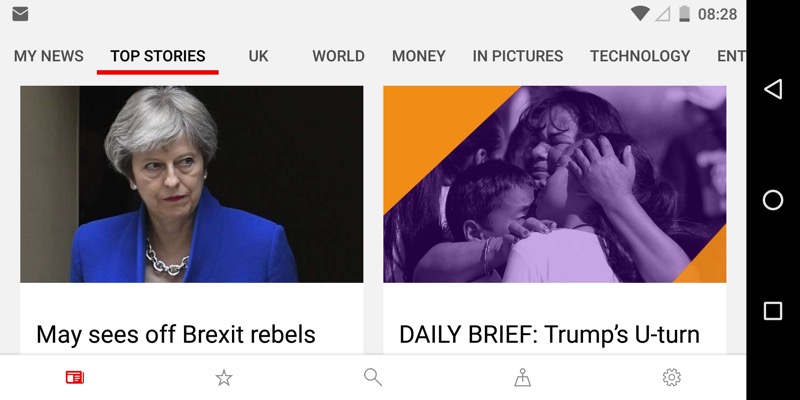 In 'Microsoft News' app (from the Play Store) under Android...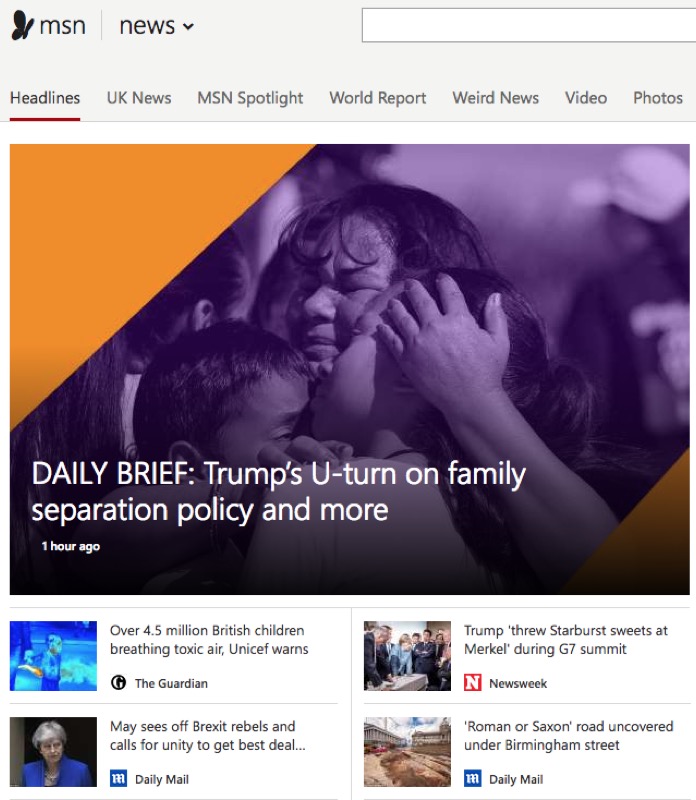 Cropped slightly from MSN News on the web....
In short, don't be alarmed by Microsoft not mentioning 'Windows 10 Mobile' explicitly - this is the other mobile platforms catching up, in terms of availability of this application. And by "can experience the best of what Microsoft News has to offer" you'll realise that you've been doing this for years in the News app on W10M.
In fairness, the original press release does just refer to 'the News app in Windows 10', so I guess this includes Windows 10 Mobile. Surely Microsoft is not trying to sweep its mobile SKU under the carpet? Surely not, it's never done that before, eh?...