It should be noted that Instagram has presented pretty well on the web in recent years, with a subset of the full 'experience', but to my knowledge this is the first time that everything has been up and available from any compatible web browser with zero effort. And yes, this includes Edge under Windows 10 Mobile. See the walkthrough here and be (relatively) impressed.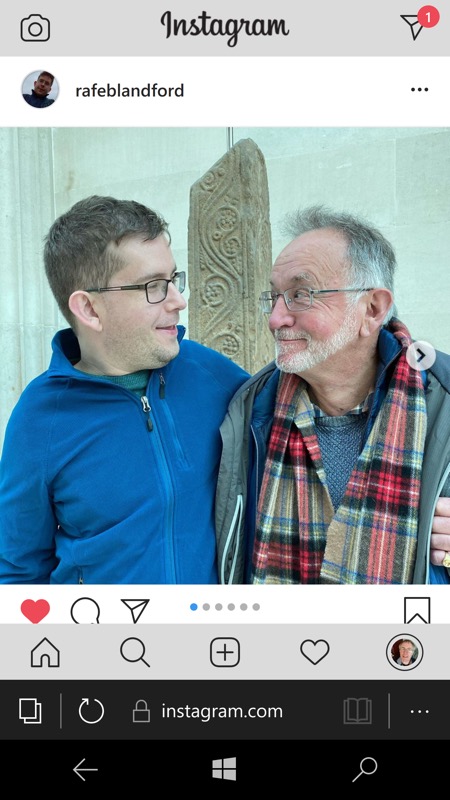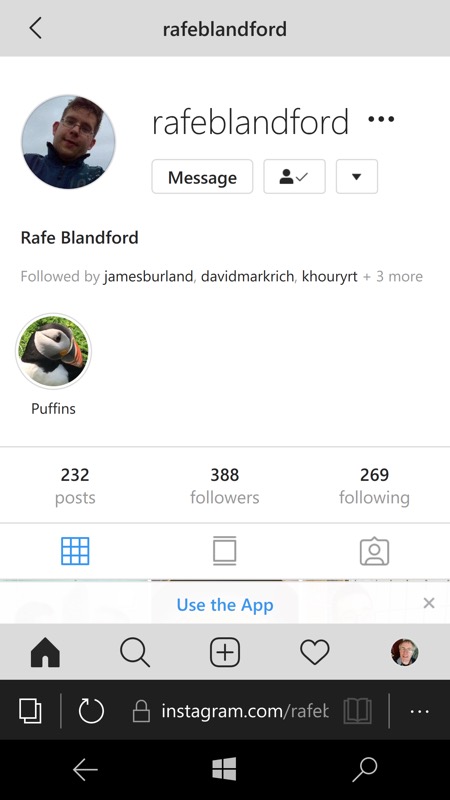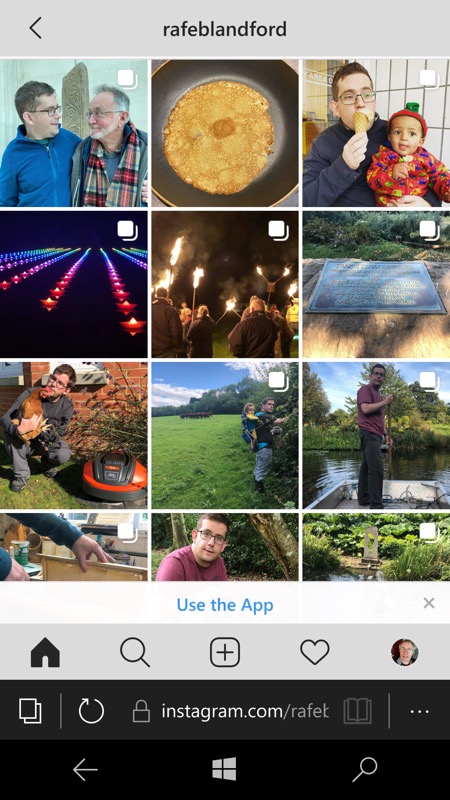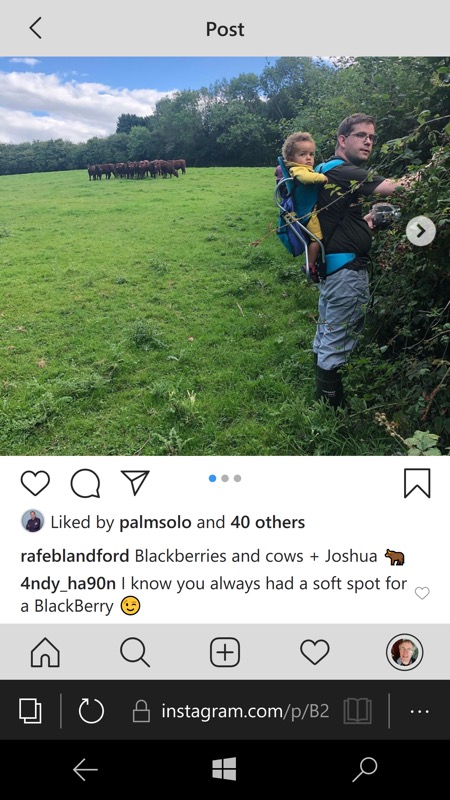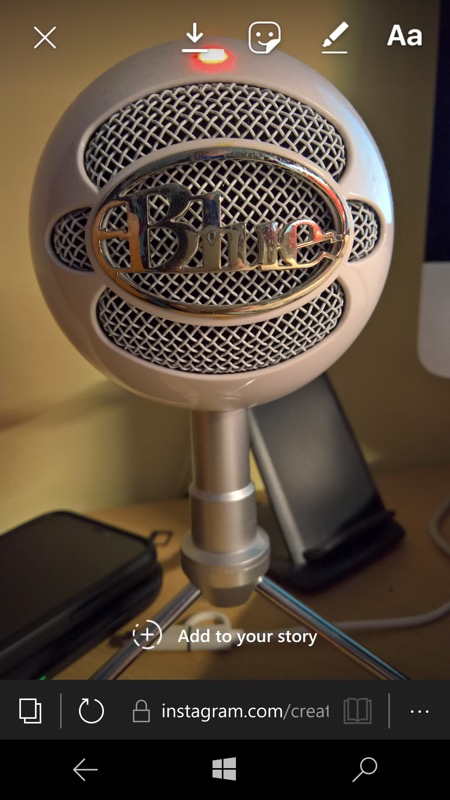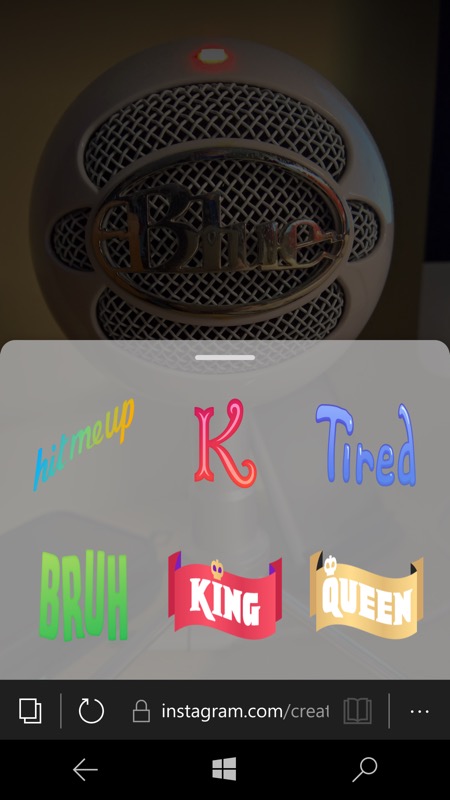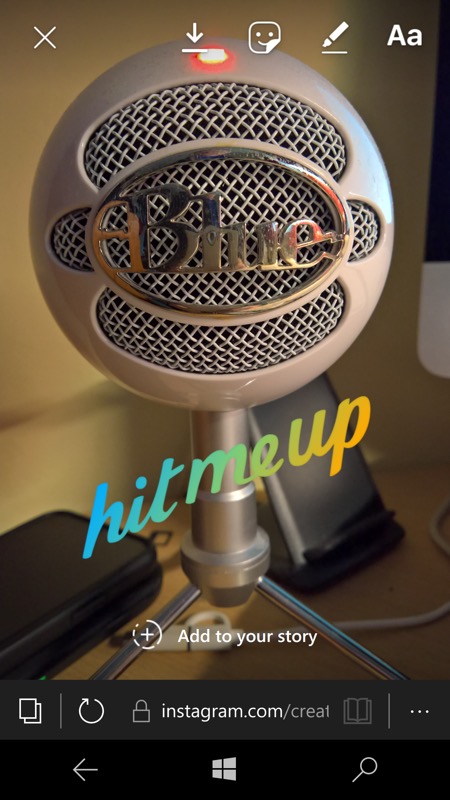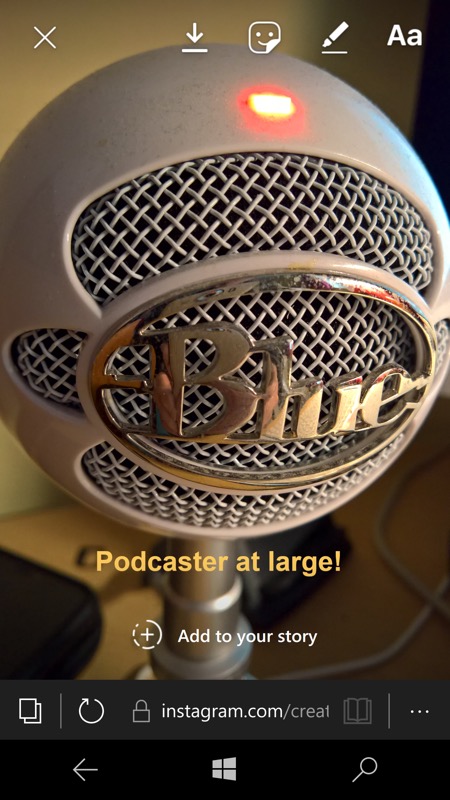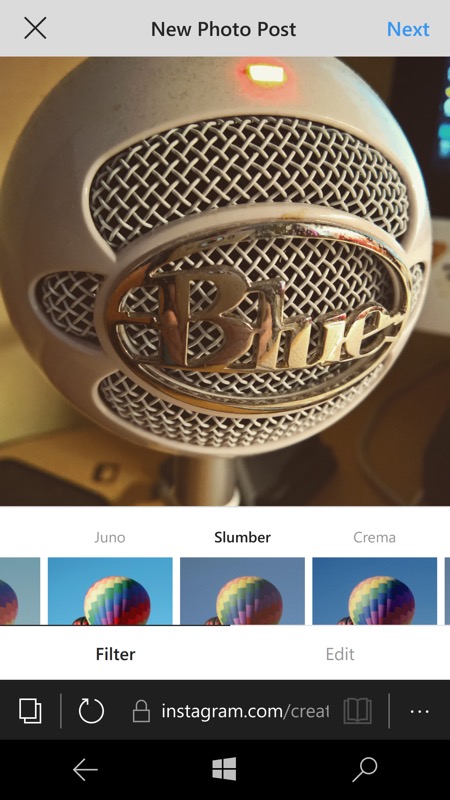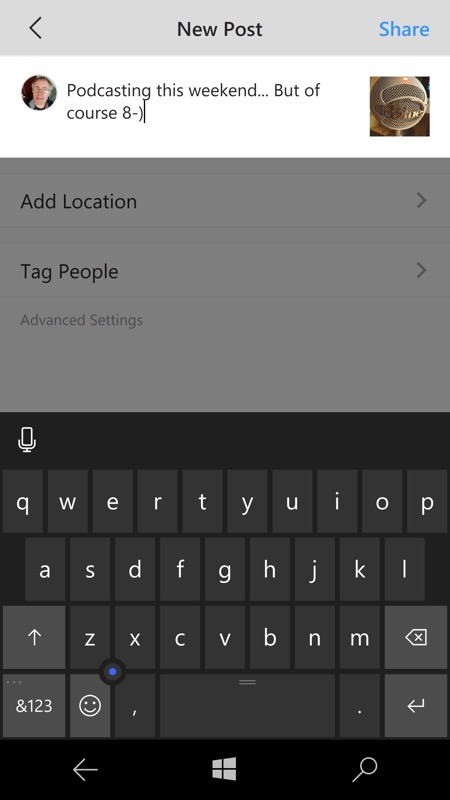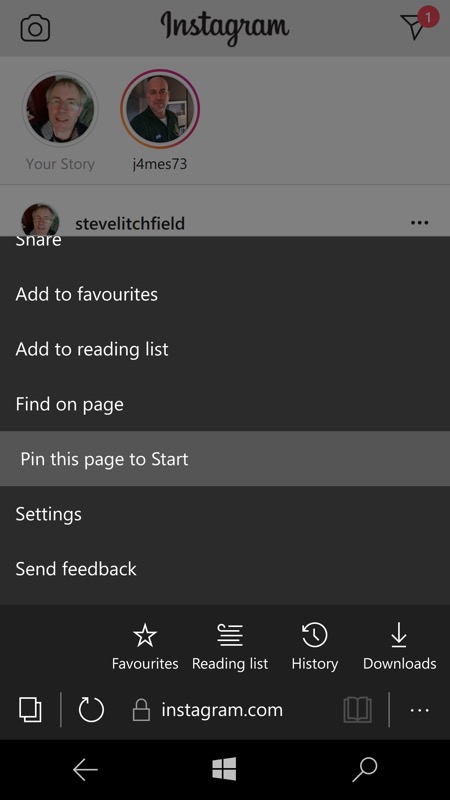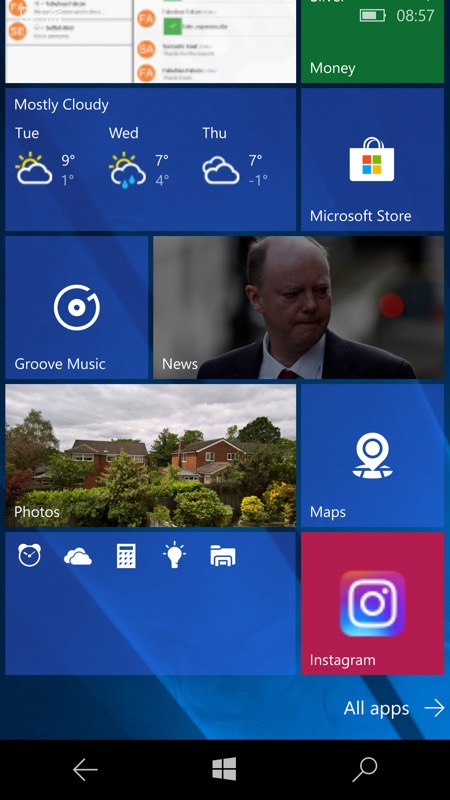 If you do 'pin to Start' then note that tapping this tile starts a new browser tab, so if you know that you already have Instagram open in a tab then it's more resource-efficient on your phone to go via Edge and switch to that tab. We've all seen 'normobs' with a billion tabs 'open', unwittingly, so don't be that person with ten different tabs open to the same instagram.com URL!!

It's trivial to see all this for yourself under Windows 10 Mobile, in any case. Just go to instagram.com in the Edge browser and get started!