So not for phones, though do see my screens and comments at the end, but I still thought this worthy of note as many readers are largely in the Microsoft and Windows ecosystem.
From Microsoft:
With news and interests on the Windows taskbar, you get quick access to an integrated feed of dynamic content such as news and weather that updates throughout the day. You can personalize your feed with relevant content tailored for you. Instead of switching between apps or your PC and phone to stay up to date with the news and interests you care about – seamlessly peek into your feed directly from the taskbar anytime you want throughout your day.

Staying up to date: Quickly glance at your news and interests directly from the taskbar. Get caught up on the latest headlines, weather, sports, and more, then go back to whatever you were doing without disrupting your workflow. You have convenient access to news and interesting content from over 4,500 global brands such as The New York Times, BBC or The Verge, and gorgeous live weather maps. Select an article to open a streamlined reading view with fewer distractions, so you can save time and stay focused.
Personalize your feed: You can tell us which content you like seeing or don't like seeing (select

More options

… and choose "More stories like this" or "Fewer stories like this") and over time, more stories about the things you care about will show up in your feed, including ones you might otherwise miss. You can also use emoji to react to stories, too.
You're in control: At Microsoft, we believe privacy starts with putting you in control and giving you the tools and information, you need to make informed choices. Through news and interests, there is quick access to the Microsoft Privacy Dashboard. Through the Microsoft Edge browser, there are built-in controls to limit tracking from advertisers and third parties. And if news and interests doesn't appeal to you, you can easily turn it off by right-clicking on the taskbar.

As more of us are spending time on our PCs to work, learn, connect, and play, news and interests on the taskbar is a nice companion for those who want to stay connected with information on the latest current events. Over time, we hope to bring your feed of news and interests to other places, such as in Microsoft Edge, so no matter where you are, you'll be able to stay up to date.
Note that this feature is currently only available to Windows Insiders in United States, Canada, Great Britain, Australia, and India (for content/feed reasons). This feature also requires the new Chromium-based Microsoft Edge browser to be installed on your PC.
I gave 'News and Interests' a whirl on my Surface Pro: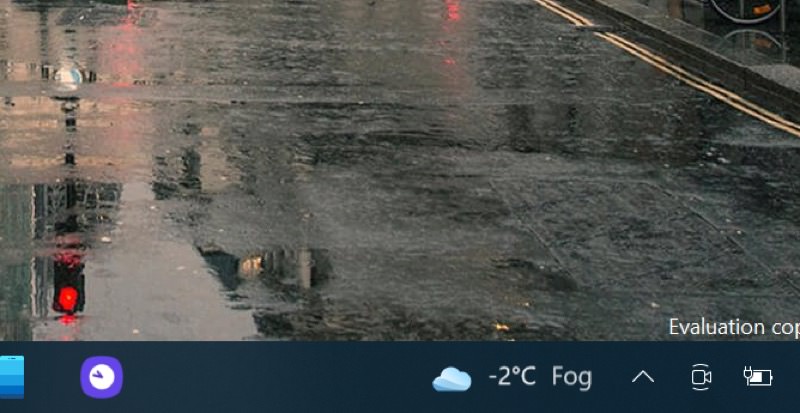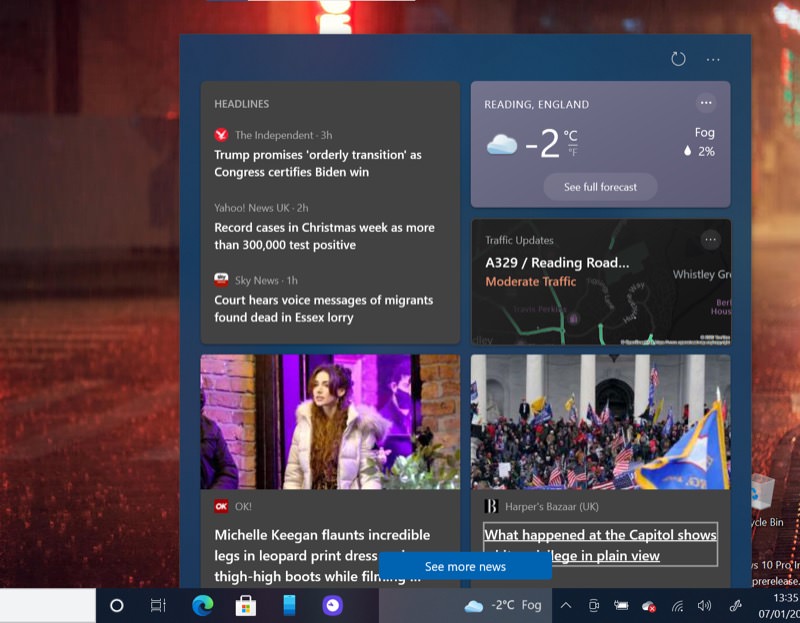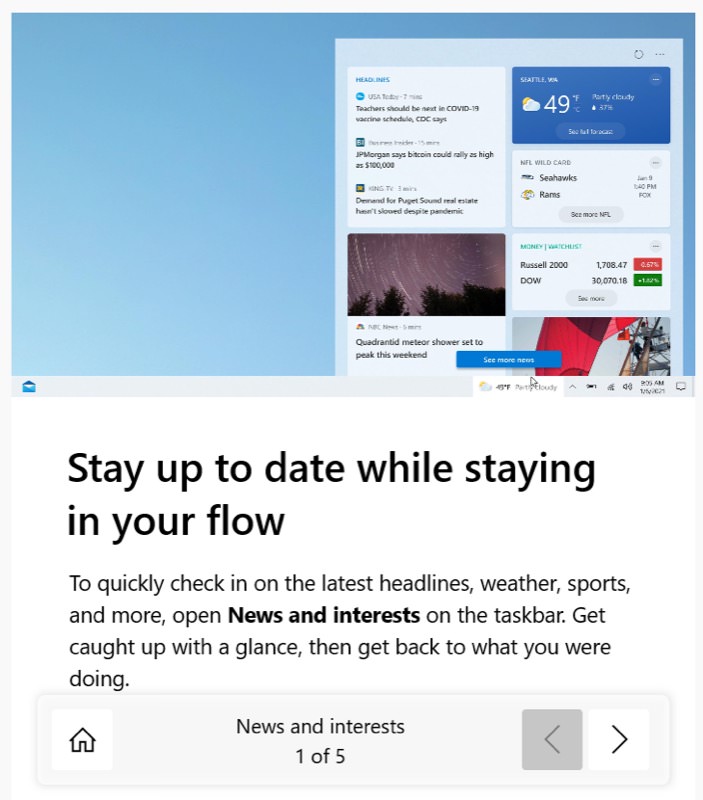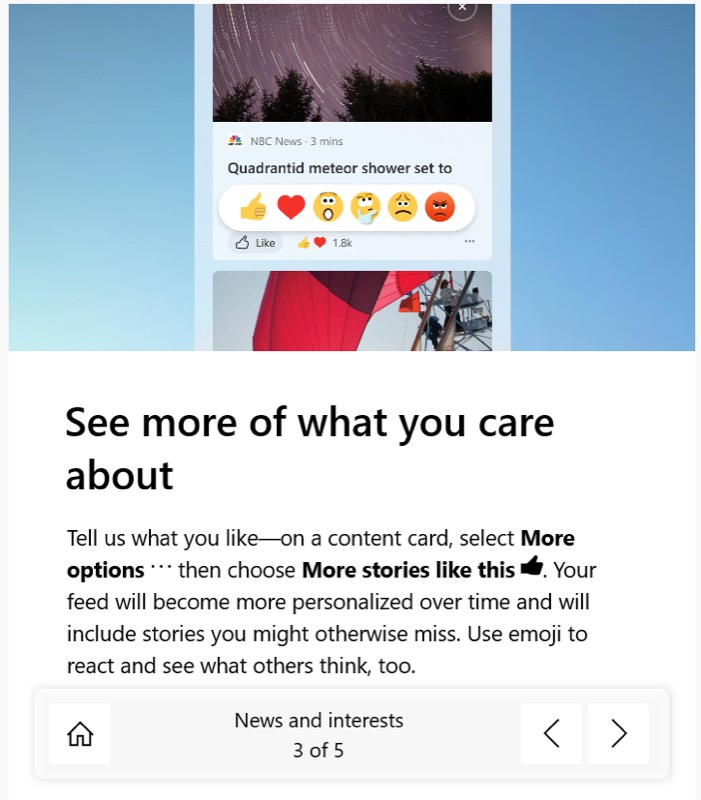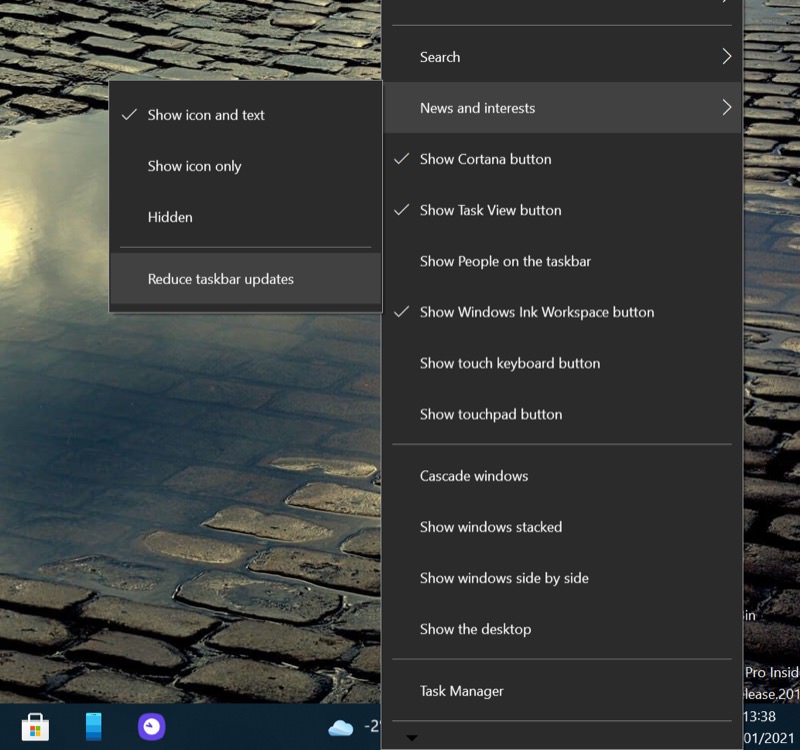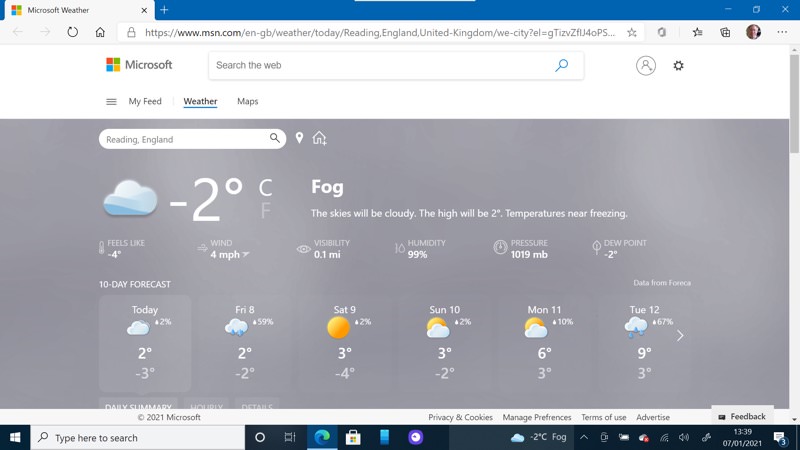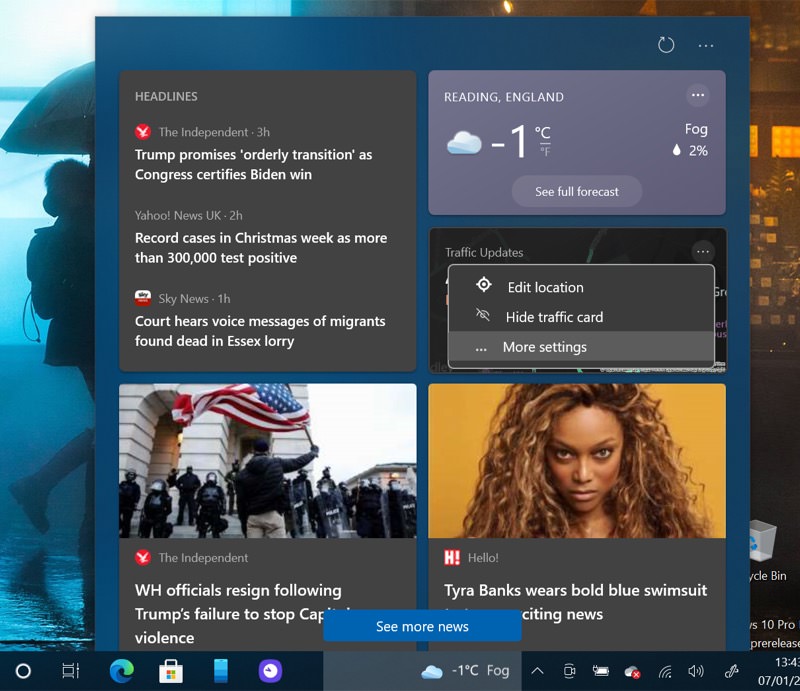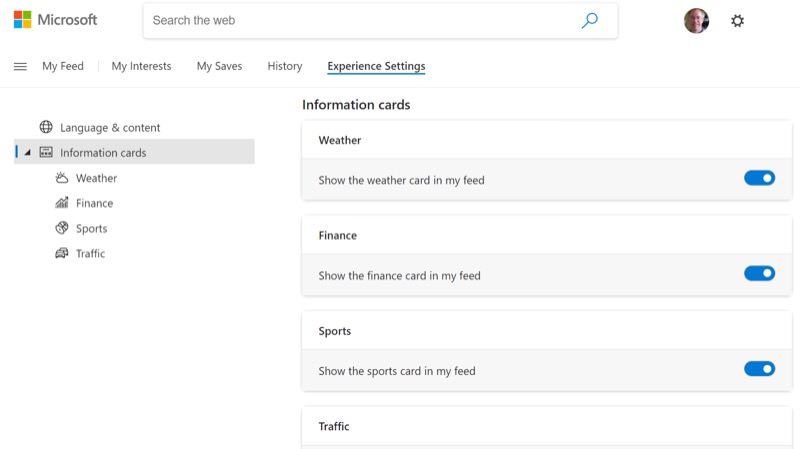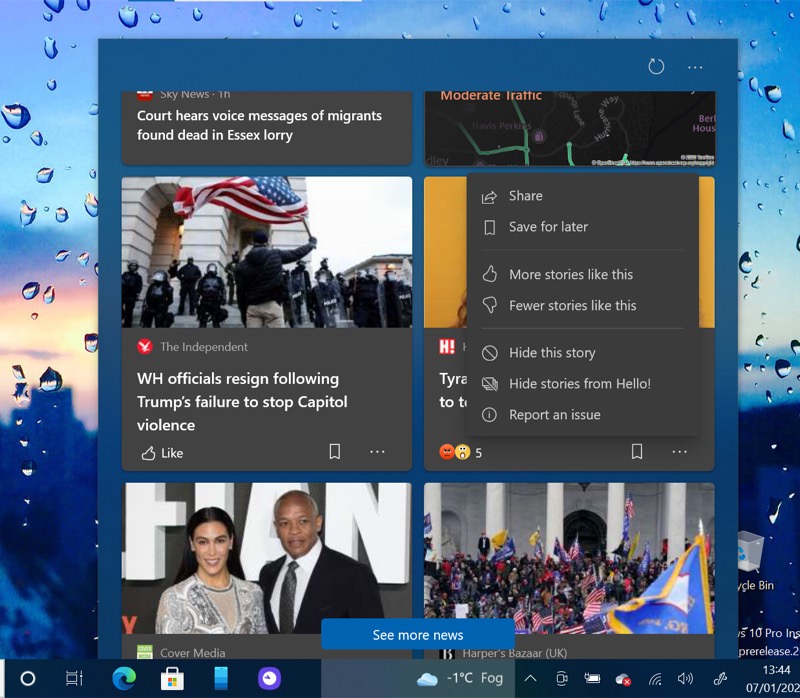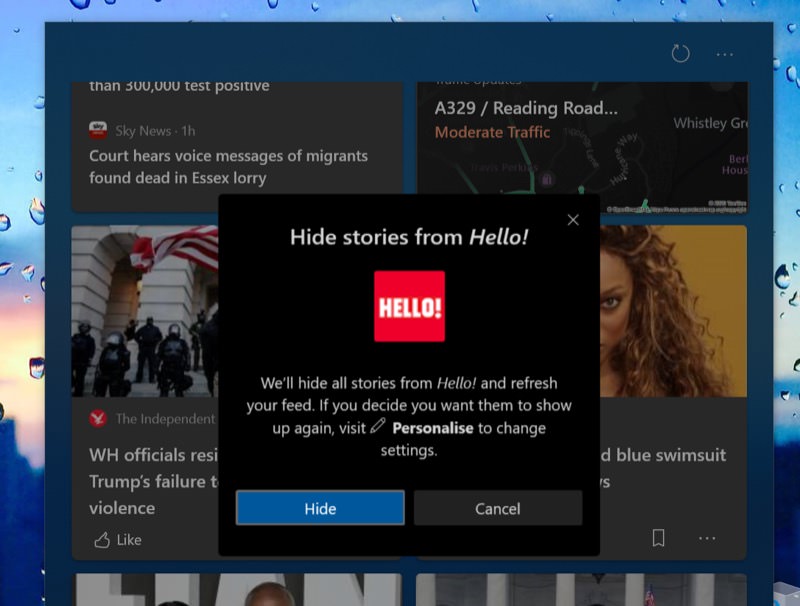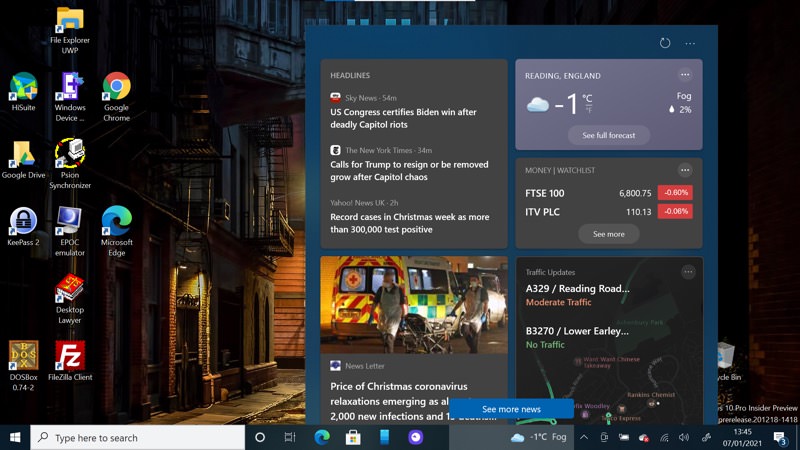 If I sound a little underwhelmed, having news stories popped up in cards, alongside weather summaries, isn't new to anyone who's used Windows Phone 8 or Windows 10 Mobile - here the live tiles do very much the same job. Indeed, a few versions back even Windows 10 for Desktop (and Windows 8 before it) had live tiles in its Start menu, but these have been rolled back to more or less static launch icons over the last few years. So the appearance of News and Interests popping up with live tiles, err... I mean cards from the taskbar is very much a case of reinventing the wheel. Oh well.
For the record, here's a typical Windows 10 Mobile Start screen, on my Lumia 950 XL:
Pretty much equivalent, implemented as part of a daily phone experience, and tapping through goes to actual applications and not just a web page! Pity Windows 10 Mobile itself wasn't carried on by Microsoft - there's still potential here, even to this day, I contend.
Can you see a use for News and Interests in your Windows life? Better than having live tiles in the Start menu? Comments welcome.