* (Progressive Web Application)
The straw that broke the camel's back? Perhaps. Twitter has been a go-to for me when back on Windows 10 Mobile - and it just got uglier and more cumbersome. In fact, if already installed on a phone then Twitter UWP will carry on working just fine, but it's a confidence blow to know that if anything happened then it wouldn't be found in the Store, or that I couldn't recommend it to others (e.g. via these pages).
Here's the proof anyway: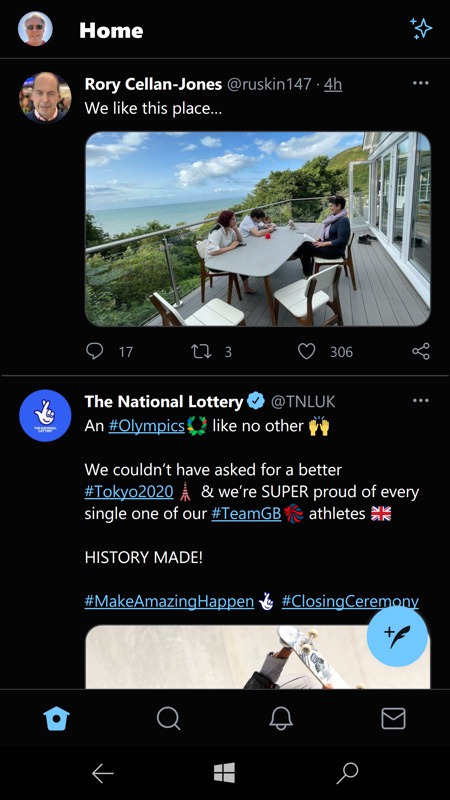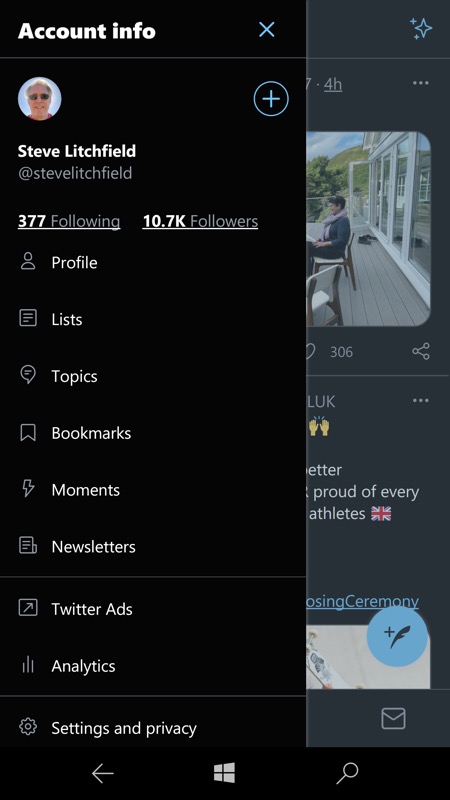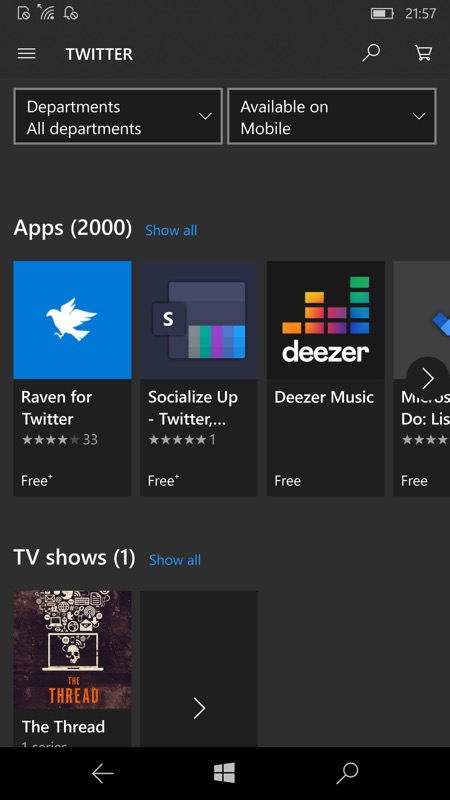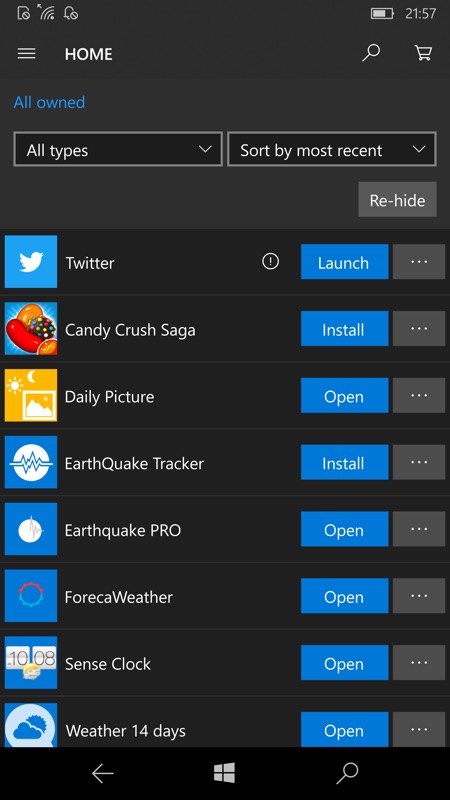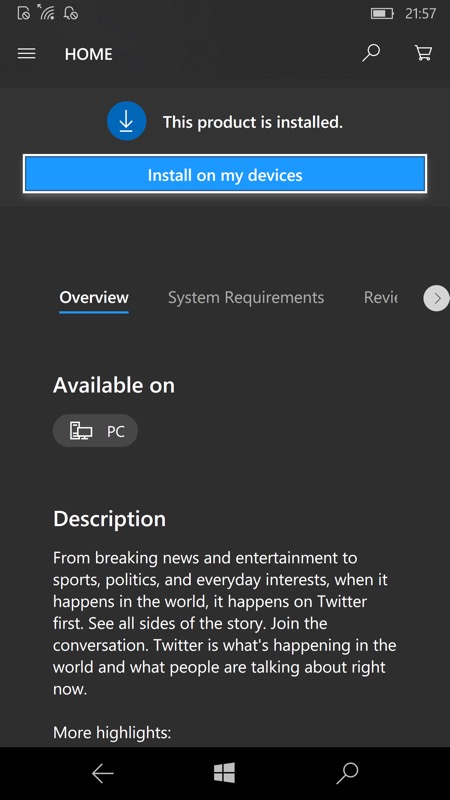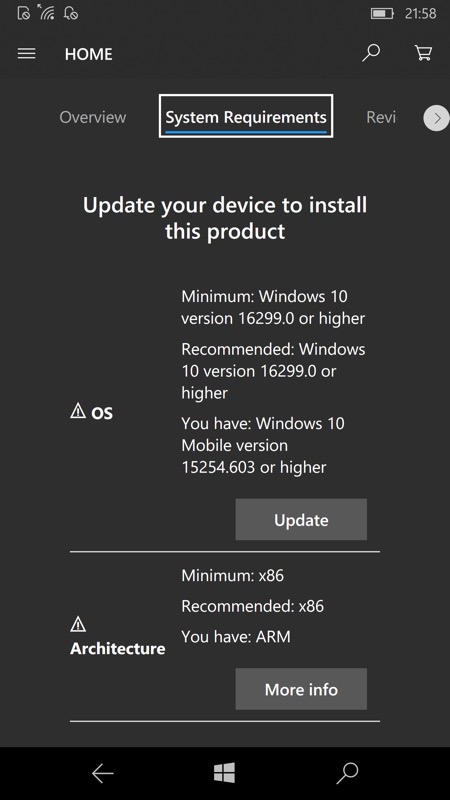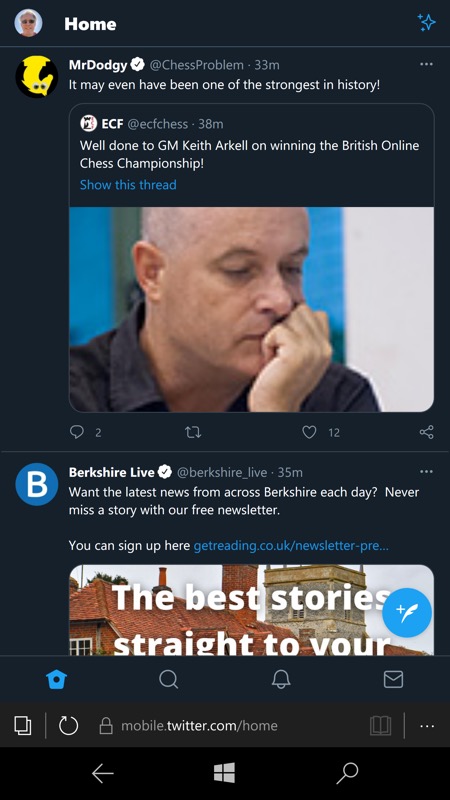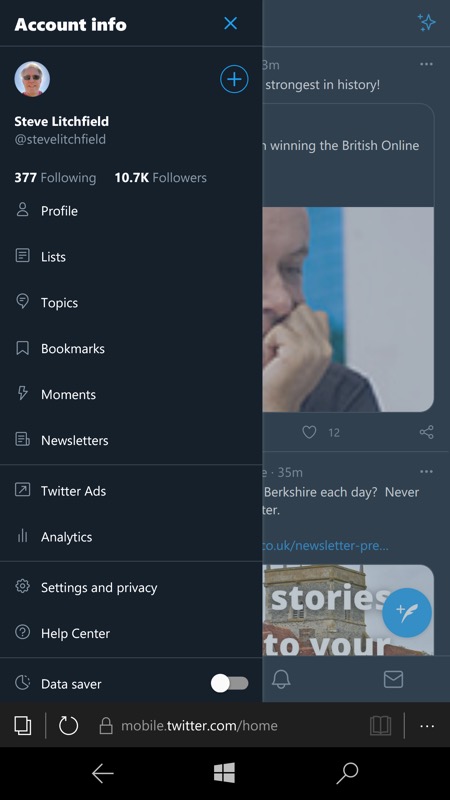 Also accessible, via the same method, are Facebook, Instagram, and others. As usual in the modern world, a browser is the necessary lowest common denominator! Now, is a phone with just a browser 'smart'? I'd argue yes, but it's an interesting technological question!

Sadly this is just one (albeit a big one) of the death of a 1000 cuts which Windows on phones has been experiencing in the last few years. Windows 10 Mobile itself is out of support now by 18 months, so it's not surprising that things are falling off the ecosystem's edges. As ever, see my full monthly report for more.