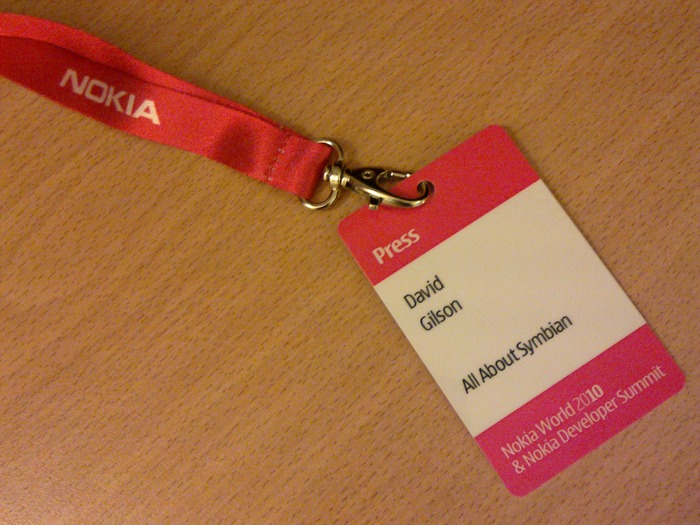 For years, Nokia had suffered with both unfair press perception and poor innovation in software and services. Honestly, the U.S. technology press had become something of an online echo chamber, with many pundits even denying that Symbian devices were smartphones. A ridiculous claim to be sure, by whatever definition one uses.
Nokia has always excelled with hardware, but implementation of software and services has been lacking. Consider that Nokia released the N95 in the same year as Apple released the iPhone. Both were ground breaking devices, in their own way. The iPhone introduced capacitive touch screen user interfaces, and added a cohesive ecosystem experience with its iTunes suite. Meanwhile, the N95 combined a staggering set of hardware components that had never been seen together before in a smartphone. For example, a 5 megapixel camera with Carl Zeiss optics and built-in GPS, an accelerometer, graphics acceleration. Everything introduced by these two smartphones are now considered to be standard fare.
Then consider the disjointed approach across all of the Ovi services, many of which have now been shut down, and even the Ovi brand name has been disbanded. On paper, Nokia had everything you'd expect: mail, calendar, contacts, device sync, an app store, cloud file storage, a music store, and world class navigation services. However, none of this was delivered as a cohesive whole, and there was a huge disparity in the progress of each.
Despite Symbian's superior functionality in many ways, iOS was already setting the standard by which all other smartphone platforms would be judged. Then of course, Android enjoyed explosive growth, overtaking Symbian in an amazingly short time. Benefiting from intimate integration with Google's services and a well designed content sharing sub-system, Android provided all the integration that Symbian never had (without third party services). Combine this with the commoditisation of Android hardware, versus the comparatively boutique iPhone prices, and it's no wonder Android took off like it did.
All three, Symbian, iOS, and Android, share a basic design pattern. While iOS and Android have been honing this pattern, Nokia has struggled to keep up. This was partly due to time lost on the experimental Symbian Foundation. That was certainly a case of poor open source governance slowing things down, rather than invigorating development. During that time, we saw Samsung and Sony Ericsson both jump ship for Android, rather than Symbian attracting new OEMs.
Here in 2011, there is a subtly growing feeling that those design patterns of the iPhone and Android devices have passed their best days. The iPhone is somewhat stagnant [you're going to get flamed for that bit, David! - Ed] and Apple has lost Steve Jobs. Meanwhile, Android is showing some progress in its development with the recently announced Ice Cream Sandwich update. Its resizable widgets might take us so far, but it's still a homescreen plus app grid.
This subtle trend is why Microsoft made the right call by totally redesigning its mobile platform, and releasing it when it did. Windows Phone's Metro UI tile approach is something new, well, new enough. Really, it's an application list with a screen of favourites. However, it's presented in a sufficiently fresh way to satisfy those of us who were getting bored with app shortcuts and widgets.
Microsoft has had plenty of time to learn from the mistakes of others. This is why it is providing a platform that is relatively locked down to OEMs. Android can have its components chopped and changed to within an inch of its life by OEMs. This has created a fractured market that has provided a rather hit and miss experience for consumers. Hence, Microsoft will allow OEMs to add their own applications, but the core of Windows Phone, including its appearance, cannot be changed.
So here we have Nokia now saddling itself with Windows Phone in place of Symbian. Stephen Elop told the world on February 11th that Nokia would have greater access to Windows Phone than any other OEM. We will have to wait and see until tomorrow's keynote to see what this means in practice. No, I don't know what Nokia are going to do with Windows Phone, and I couldn't tell you if I did!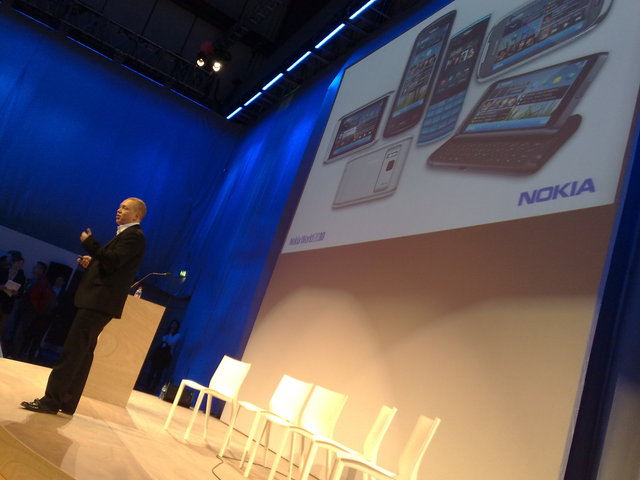 There was a time when Nokia set the agenda in the mobile phone market, but that was back in a time when hardware was king. That is no longer the case. Rather, slick user interfaces and support from both an integrated ecosystem, and third party developers, are required. While Nokia failed to do this effectively by itself, it now has the opportunity to have all that provided by Windows Phone. Which leaves them with? You guessed it, hardware design.
For several years now, Nokia hasn't been in the driving seat, it has been scrambling to make up the ground that other platforms have made. Therefore, when we see Stephen Elop's big announcement tomorrow morning, we need to see something game changing. I don't think Nokia can afford to be playing catch up any longer. The whole point of dropping its own platform and putting its fate, at least partially, in the hands of another company, was to reverse the downward trend in sales.
Of course, brand loyalty will take Nokia only so far in Western markets. Plus, Nokia still has massive global reach, more than any other mobile company. However, the Asia Pacific markets (e.g.) do not have an influential voice in the technology press, which means the European and U.S. pundits still have to be wowed over. That will not happen if Nokia's Windows Phone(s) are just another touch slab.
Fingers crossed for something other than first generation technology. We're really past that point now.
David Gilson for All About Windows Phone, 25 October 2011