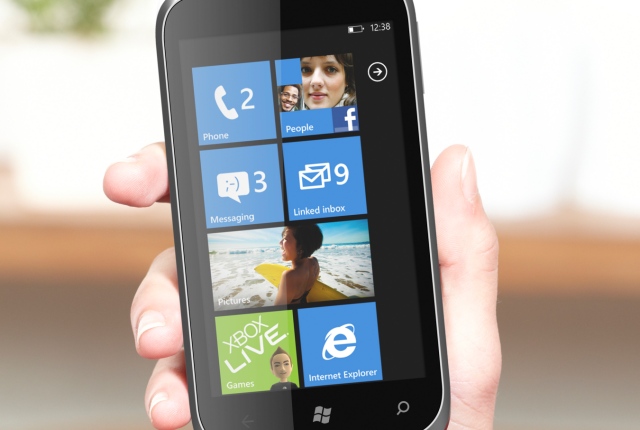 The ZTE Orbit and the Nokia Lumia 610 (also announced today) are going to be put next to each other a lot - both show the drive that Windows Phone is making into the lower end of the smartphone market, where price point and volume sales are key.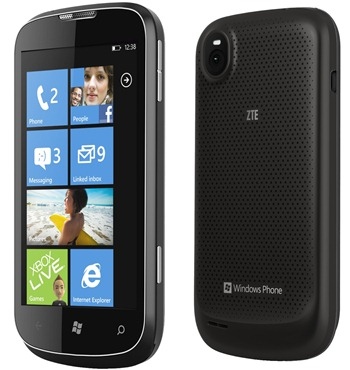 There's not a huge amount of details at the moment on the ZTE Orbit, but we have Rafe on the ground at MWC, so we'll ask him to head over to their booth to find out more and let you know here on All About Windows Phone.
From the show floor at MWC
On the show floor at MWC the ZTE orbit is listed as having the following specifications:
1 Ghz CPU
4 inch 800 x 480 TFT screen
5 MP AF with LED flash
Windows Phone 7 Tango II
4GB+512MB (presumably internal and RAM respectively)
FM, BT 3.0 and GPS
WiFi/WiFi Direct
NFC/FOTA/HD Voice/Dual Mic
Talking to ZTE representatives reveal that the NFC is an optional feature that operators can request. Initial version of the ZTE Orbit will not have NFC functionality.
With the devices on display being prototypes it is difficult to make any final judgement, but it is fair to say that in the hand it is clear that the ZTE Orbit is a low cost device. This is reflected in its build quality, materials and other component choices. ZTE have not disclose an estimated retail price, but did note that it would be below that of its sister device, the ZTE Tania.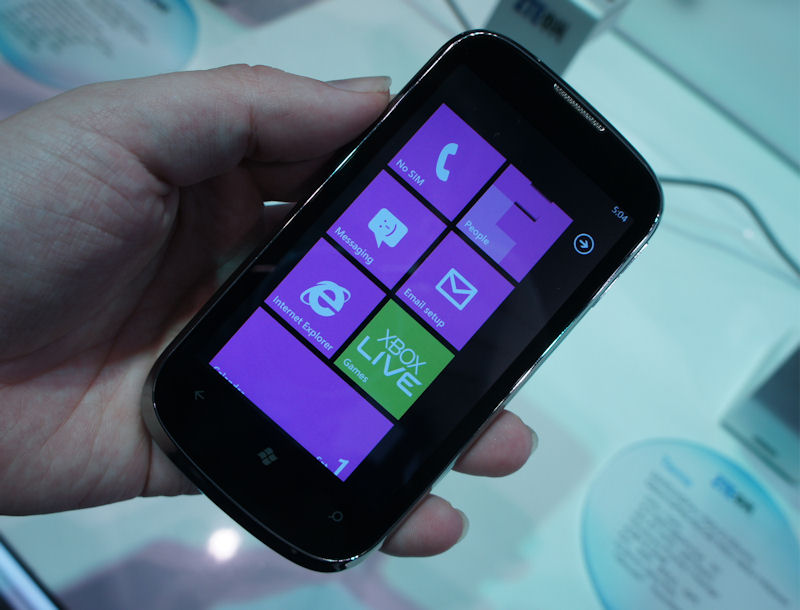 From this photo you can see the ZTE Orbit is running OS version 8755.WM7_T1.