My Commute
Nokia Drive's new "My Commute" monitors your regularly driven route (e.g. work commute, school run) and helps you make better decisions about which route to take, taking into account live traffic information (i.e. delays cased by accidents and congestion). The app does this by learning about the routes you like to take and will anticipate your driving habits (e.g. which two main roads you take on your morning commute).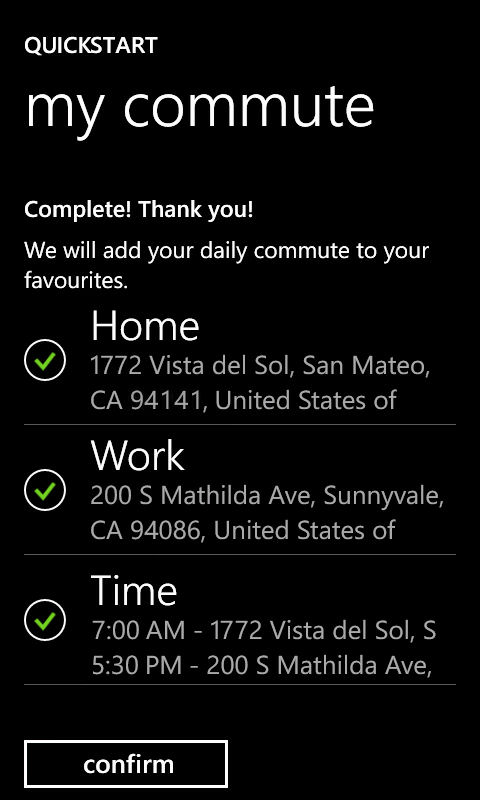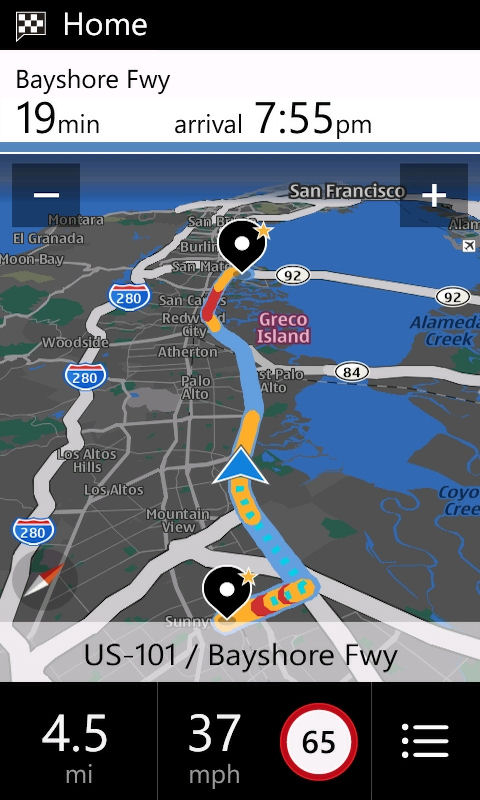 The Nokia Drive tile on the home screen integrates with the My Commute functionality, indicating when there is information about a commute available (front side), and will flip to show a destination and estimated commute time. The estimated commute time is based on how long the journey takes and the projected traffic conditions during your usual commute time.
Tapping on the Live Tile will start Nokia Drive and drop you into a screen, with two commute route options displayed on screen (based on routes you've previously used). Nokia Drive will automatically choose the fastest option and tapping on the "commute" button starts the navigation functionality, with on screen and voice turn-by-turn instructions.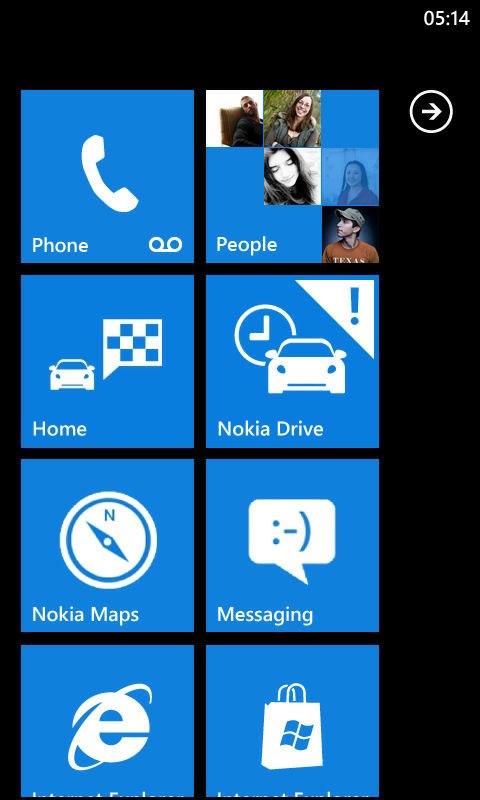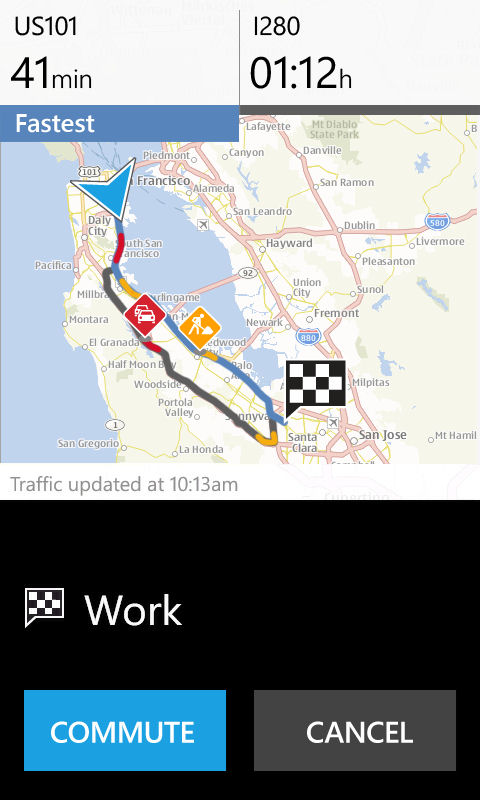 Nokia Drive will also monitor traffic conditions during your commute, warning you of any incidents, and, if necessary, re-routing you to the alternative route. It will also update the arrival time and related information, so you'll know, at a glance, the impact of any traffic incidents.
What's interesting about the My Commute function is that it should encourage more regular usage of Nokia Drive. Typical people use routing and navigation apps to find and get to places they are unfamiliar with, but it is clear that Nokia envision people using Nokia Drive every day on routes they know well, prompted by the promise of minimising commuting time. This kind of regular usage is a good thing for Nokia because it creates an element of lock in, familiarity with the brand and the app and gives Nokia additional data about driving patterns (which could potentially be used to improve the accuracy and completeness of traffic data).
Currently the My Commute feature is only available in the US, but Nokia say it is planning to roll the service out selectively to countries where traffic data is available. The countries for which Nokia has traffic data, and are therefore candidates for the My Commute feature, include Austria, Belgium, Brazil, Canada, Denmark, Finland, France, Germany, Greece, India, Indonesia, Ireland, Italy, Luxembourg, Mexico, Netherlands, Norway, Poland, Portugal, Russia, Saudi Arabia, South Africa, Spain, Sweden, Switzerland, UAE, and the UK.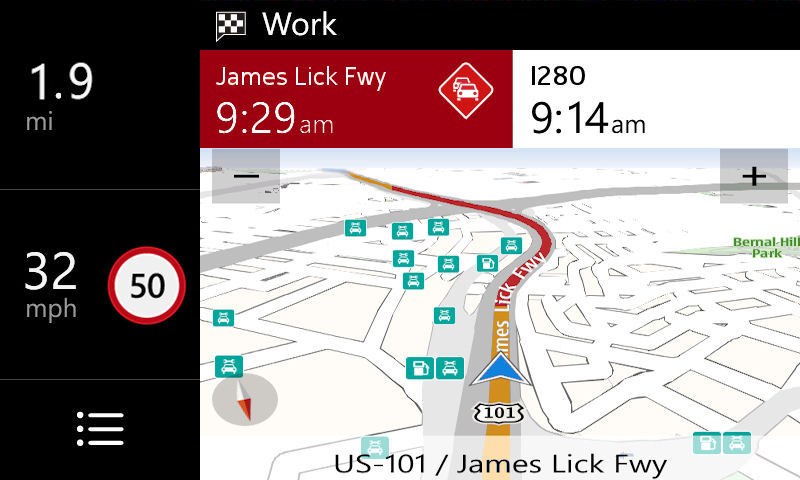 Automatic day/night mode, favourite places and pin destinations
Nokia Drive 3.0 also adds a number of other features. Automatic day/night mode will switch the map colour based on the ambient light conditions. In night mode, Nokia Drive will tone down colours by using a darker map palette, so that any distraction from screen glare is minimised.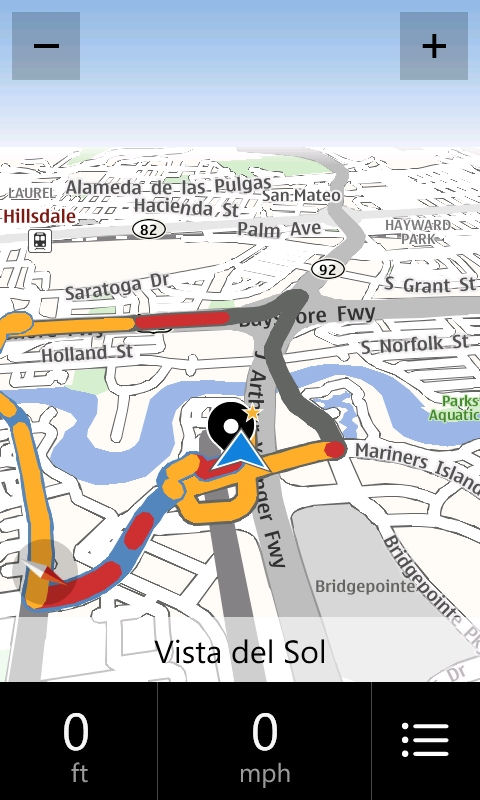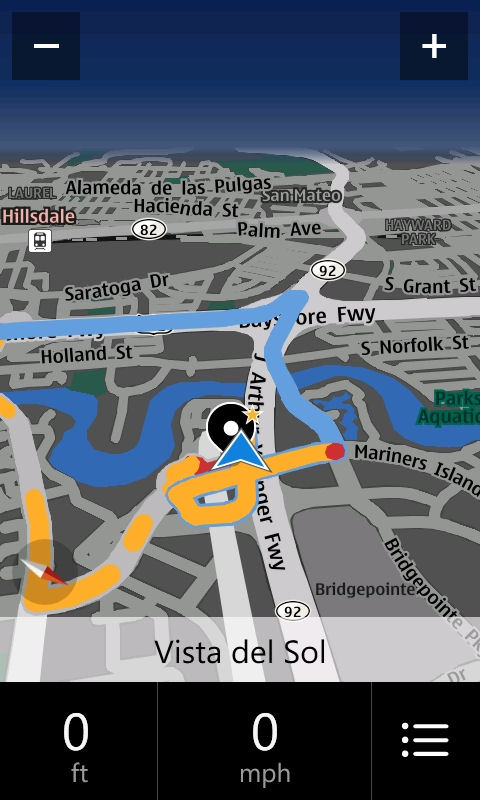 Nokia Drive 3.0 now also supports favourites (saved places). You can add a favourite place from the "places" screen (under search results), and favourites are now one of the options in the "set destination" screen (along with the existing search and last destinations). Favourites in Nokia Drive are currently saved locally; they do not sync either online with Nokia Maps, or locally with the Nokia Maps app. This means it will be necessary for users to maintain favourite places separately in Nokia Maps and Nokia Drive apps.
From the favourites screen you can also pin a destination to the Start Screen. Tapping on a destination tile on the Start Screen will start Nokia Drive and find a route to that destination from your current location.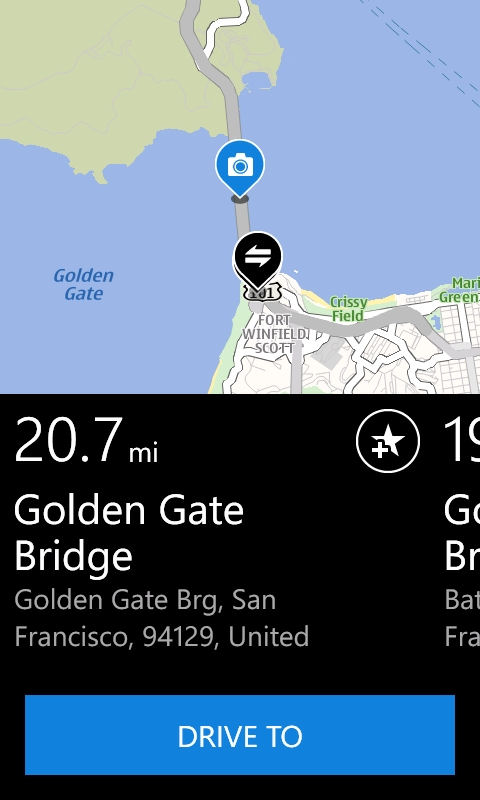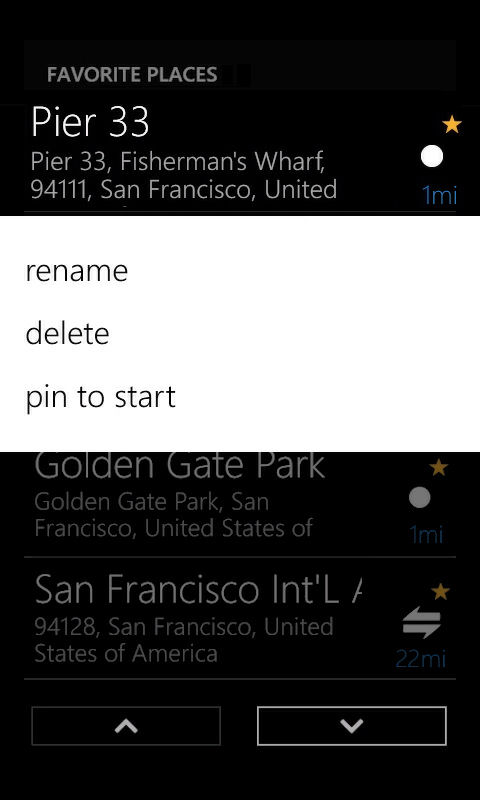 Download
Nokia Drive 3.0, which is available for all Nokia Lumia devices, can be downloaded from the Nokia Collection in the Windows Phone Marketplace. However, as noted by Nokia, the new version may not be immediately available in your country or region:
There might be a publishing delay (1-2 days) on Windows Phone Marketplace in your country or region. The new version of Nokia Drive is labelled as 3.0.0.0, so check for that version when you launch Windows Phone Marketplace. If you see 2.0.0.0, then it's the old version of Nokia Drive. Just wait a bit until the Windows Phone Marketplace page updates.
More information is available on Nokia Conversations.