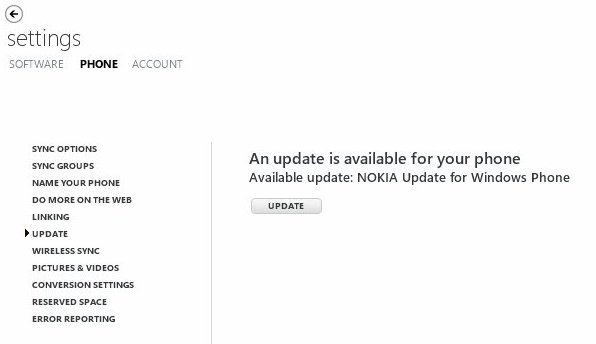 Availability
While the update has started rolling out, it will not be immediately available to all users. Microsoft rolls Windows Phone updates out in phases in order to manage the demand on the software download servers. In addition, some device variants will get the update before others. Typically unlocked devices will receive the update before operator locked device, but this does vary between updates and markets, so it is not always possible to accurately predict when an update will become available for a given device.
However, in the case of the Windows Phone 7.8 update, the majority of users are expected to get the update by the end of February, with many users receiving the update in the next week or so.
For example, Nokia notes users of Lumia devices running Windows Phone 7.5 can expect to be notified in "the coming weeks":
And now, following extensive software testing, update notifications will begin to appear for Nokia Lumia 510, 610, 710, 800 and 900 owners with an unlocked phone or operator approved software during February.

Starting today and rolling out over the coming weeks, a message will appear on the phone encouraging users to get the update.
Windows Phone 7.8
The key new feature in Windows Phone 7.8 is the updated Start screen with support for re-sizable tiles (three sizes). Microsoft clearly see this as a critical feature saying that "the new Start screen is one of the easiest ways to make the phone reflect your style, your passions, and your personality". In addition, the number of accent colours are doubled to twenty, the lock screen adds support for automatically using the Bing picture of the day as the background, and there's also lock screen support for a PIN/password challenge to prevent accidental device wipes on phones connected to Exchange accounts.
Nokia are also providing a number of new and updated apps that might be considered part of the Windows Phone 7.8 update to users of its Lumia devices. These add extra Bluetooth functionality (sending / receiving media and contacts), on-device support for ringtone creation, and extra camera functionality. The apps are available in the Nokia Collection of the Windows Phone Store after the Windows Phone 7.8 update has been installed.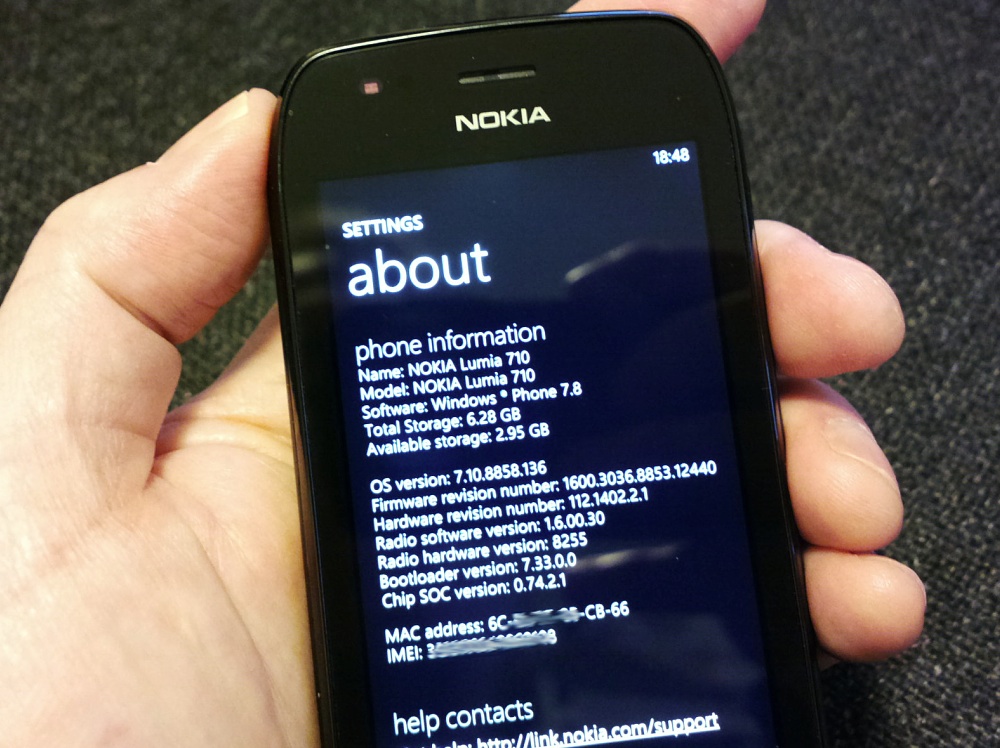 Change log for Windows Phone 7.8 (over 7.5):
Provides a new Start Screen experience with re-sizable small, medium and large Live Tiles.
Expands the number of available accent colours to 20.
Improves the lock screen experience with accidental wipe protection features and Bing image of the day wallpaper.
Expands Windows Phone Marketplace and Xbox Live support to new countries and regions
Enhances Chinese front and improves the appearance of Arabic and other languages
Provides other Windows Phone quality improvements
Adds support for device that do not have a camera capture button
Nokia (Lumia) specific updates for Windows 7.8 devices (via apps from the Nokia Collection in the Windows Phone Store):
Ringtone maker - create ringtones from MP3 files store on your device
Bluetooth Share - send and receive image and audio files between devices via Bluetooth
Contacts Transfer - an updated version of this app, which makes it easy to transfer contacts from other devices
Contacts Share - an updated version of this app, which enables sending and receiving of contact cards via Bluetooth
Camera Lenses - Nokia has said it will release stand alone versions of SmartShoot and Cinemagraph for Windows Phone 7.8
As with previous Windows Phone platform updates, it's multi-stage, i.e. the Zune Desktop installer runs through its (up to) ten steps for each successive update, without telling you exactly how many updates are coming. On the editorial Lumia 710, the full sequence took 40 minutes.
Nokia has a handy video for inexperienced users, giving an overview of the update and how to get it: