Nokia refers to this update as PR 1.1 and on Lumia devices the update combines a platform update (10211) with a firmware update specific to Nokia devices (1249). The Nokia specific update include a number of bug fixes and improvements to imaging and battery performance.
Other Windows Phone manufacturers are also providing firmware updates in some instances.

Getting the update
Your phone will automatically alert you when an update is available, but you can also manually check for an update by going to the phone update module of the Settings app. In either case you tap Install to initiate the update.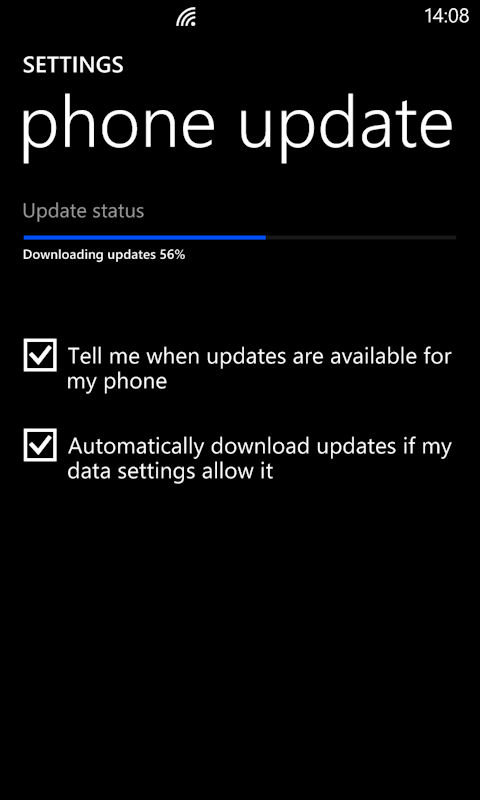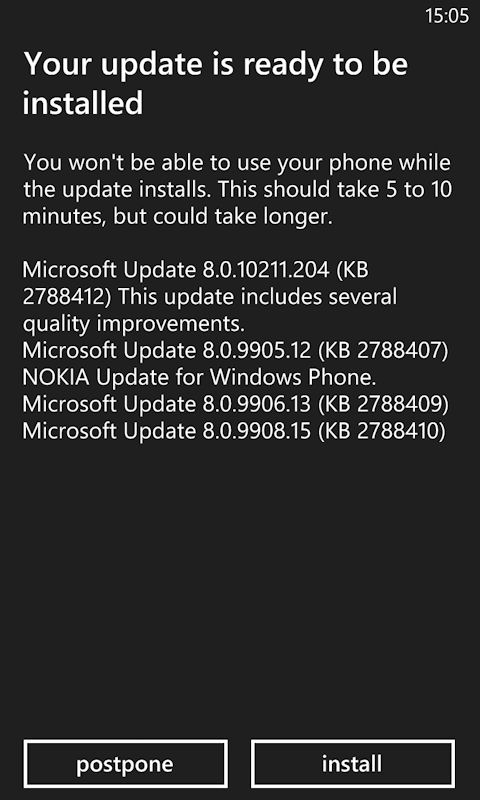 The software update will be downloaded over the air (i.e. on the device) and requires a WiFi connection. It's also recommended that you have a fully charged battery. The update process will take between 30 and 60 minutes in total.

Nokia Discussions notes that the update is expected to be completed by the end of February for all Nokia devices (Lumia 920 and 820):
Delivery will continue in a phased manner over the coming weeks and is expected to be complete by the end of February. You will receive a notification on your phone when the update is available for you to download.
Most other Windows Phone devices should also receive the update by the end of the month.

Platform update (10211)
Here's Microsoft change log for the 8.0.10211.204 platform update:
Messaging improvements. A great messaging experience is now even better. You can now add multiple recipients at the same time when you send a text message and automatically save unsent text messages as drafts. You can even edit received text messages before you forward them.

Text replies to incoming calls. Can't take a call? Now you can send a prewritten text reply to a caller directly from the call answer screen. It's a nice way to let people know that you're not ignoring them.

Internet Explorer improvements. You can now change your settings to prevent pictures from downloading automatically—an easy way to help keep data usage low. You can also delete selected sites from your browsing history and leave the rest intact.

Wi-Fi connectivity. Got a favorite Wi-Fi network? Windows Phone 8 will now prioritize Wi-Fi connections based on your connection history.

Other improvements. Includes many other improvements to Windows Phone.
We detailed these changes, with example screenshots, in this earlier news post.

Nokia firmware update (1249)
Nokia devices will also receive a firmware update as part of the update.
The full version of the Nokia firmware update that is applied with this software update is 1232.5951.1249.0001. The Nokia Conversations story on the update notes there are improvements in Bluetooth connectivity (e.g. better support for in car systems), a more efficient and reliable start-up sequence (e.g. helping fix rebooting issues, and enhancements in the imaging performance and battery management. There are also numerous small bug fixes and enhancements.
The imaging performance improvements are particularly notable on the Lumia 920. As a result images appear a little sharper and noise reductions appears to be less aggressive, resulting in superior still image output. We covered the improved camera camera performance resulting from the PR 1.1 update in more detail in this PureView shootout feature.

Mechanics of the update
Microsoft has been rolling out the Portico update in phases. The first devices received the update in December, a second batch of devices received the update in January, and most of the remaining devices will now (February) receive the update (e.g. we've seen it on the UK SIM-free Lumia 920 variant).
In each of the first two phases a select number of device variants (market / operator combination) received the update. For example, the update was delivered to Nokia Lumia 920 devices on the AT&T network in the US in December, and to Nokia Lumia 920 on the EE network in the UK in January. There's currently no defintive list on the timing of the update for each device and variant.
Microsoft has now established a pattern of commencing each phase of the update around the 20th of each month. However, the notifications for devices within a given phase (month) seem to be staggered over a few weeks. In some cases you can pre-empt the notification by manually checking for an update. This phasing of updates and the staggering of notifications is expected to be used in future Windows Phone updates.