The Lumia 1320 builds on the Lumia 625's mission to position Nokia's Lumia range as an affordable choice for a capable large screened device. This is not a handset that is focussed on Western markets, rather it is about targeting a specific desire and position in the East. The availability in Q1 in China suggests that Nokia will be hoping this is a popular handset during the traditional gift giving period of the Chinese New Year.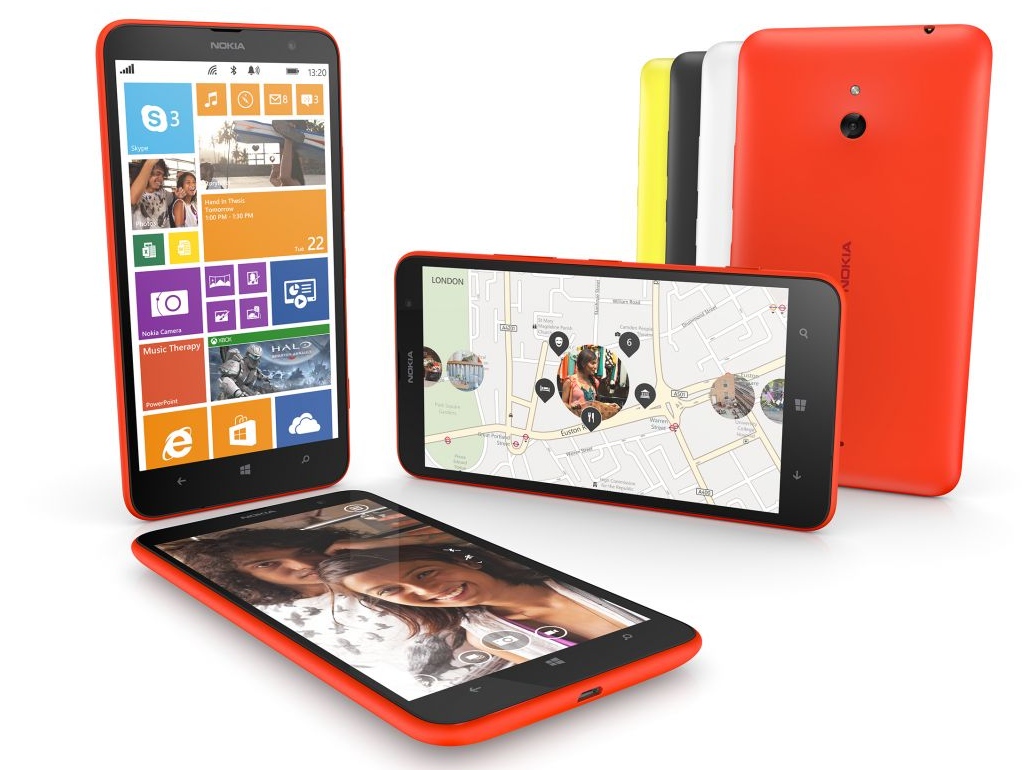 Once more, price is a key point in Nokia's sales story. At $339, the Lumia 1320 is clearly a midrange device, and while there are some compromises in the design (the five megapixel camera being a notable stand-out in the specification list), the Lumia 1320 does not feel as compromsied as the Lumia 625 was at launch.
It uses the same "round, colourful, and playful" design that echoes both the Lumia 520, 625 and 720, and come in the same vibrant colours. This is a phone designed to be seen, and to be seen with.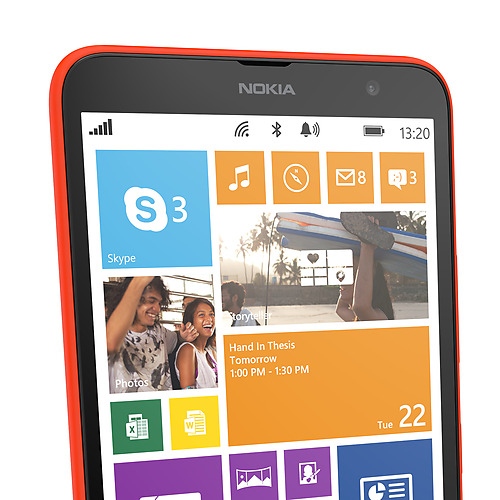 Nokia are promoting the wealth of features that the Lumia 1320 covers, much of which is down to Windows Phone's focus on providing the same experience across a range of handset specifications:

With the latest apps, the best from Nokia, and the best from Microsoft supported by LTE connections you can make the most out of the bright large screen on the Lumia 1320. Sit back and relax while you play the latest Xbox games, read web content, or watch movies on the six inch screen. A wealth of content can be stored using the free 7GB of SkyDrive storage or with the addition of a micro SD card adding up to 64GB more space.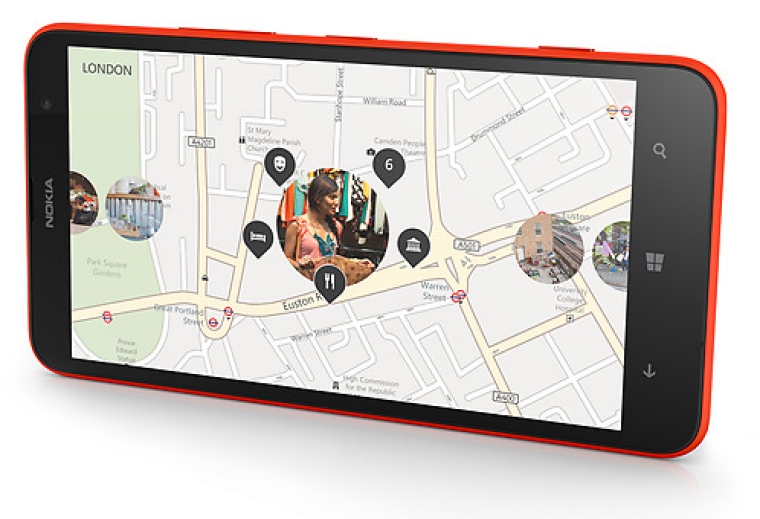 Key Hardware Features
164.25 x 85.9 x 9.79 mm, 220g, monoblock touch form factor.
LTE-ROW: GSM 850, 900, 1800, 1900 MHz; WCDMA 850, 900, 2100 MHz; LTE 800, 1800, 2600; LTE-LTA: GSM 850, 900, 1800, 1900 MHz; WCDMA 850, 1700, 1900, 2100 MHz; LTE 700, 850, 1700, 1900 MHz; HSPA+: GSM 850, 900, 1800, 1900 MHz; WCDMA/HSPA + 900, 2100 MHz.
1.7GHz Dual-Core Qualcomm Snapdragon 400.
1GB RAM, 8GB internal user memory, plus microSD.
7GB SkyDrive cloud storage, micro SD card support up to 64GB.
6-inch HD LCD IPS (1280×720), Super sensitive touch support for glove and long nail use; Gorilla Glass 3.
5MP Auto Focus, flash (rear), 0.3 MP VGA (front)

1080pvideo recording at 30fps.
1 HAAC mic; 3.5mm AV connector, HD Voice.
FM Radio.
Available in four colours; white, red, black, and yellow.
Key software Features
Runs Windows Phone 8 Update 3 and Lumia Black updates
Ships with the new Nokia Camera and Nokia Storytelling applications.
Nokia apps pre-installed also include: HERE Maps, HERE Drive, HERE Transit, Nokia Music (select markets)
Additional Nokia apps available from Marketplace: Nokia Trailers, Nokia Reading, and more...